Man 'Raises' Seven Caterpillars He Found in His Broccoli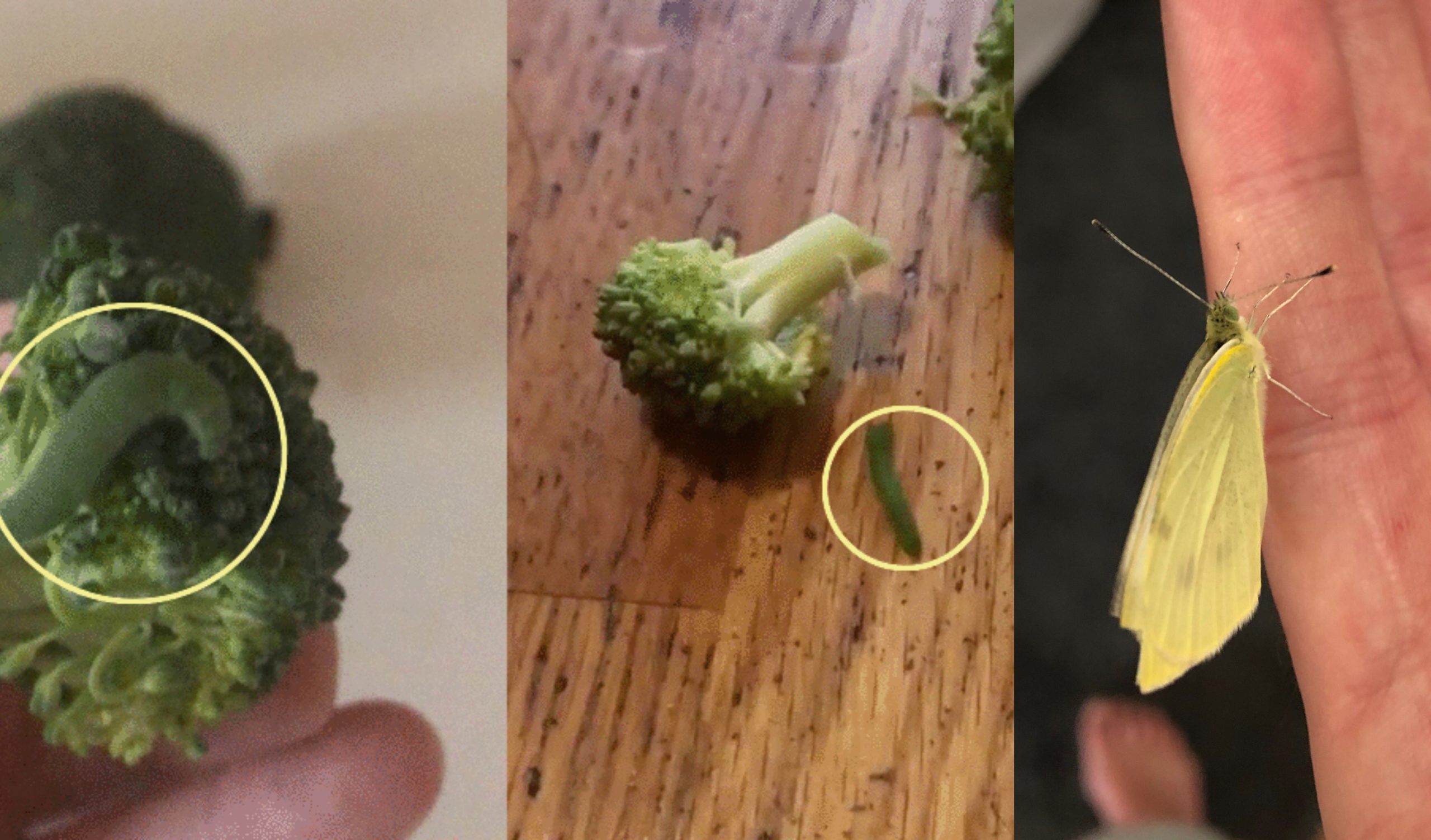 Sam Darlaston, a British media personality, went viral when he documented himself raised a caterpillar that he found in a Broccoli he bought at a supermarket. He raised them like pets and it went viral on Twitter.
People are shocked by his act and he keeps his followers updated with his tweets about the caterpillars. Tweets by him show how he met his little friends and funny moments that he shared with them.
Hey @Tesco I was about to cook my favourite vegetable of all time (broccoli) and after unwrapping it, to my surprise, found caterpillars inside! They're really nice and we've ended up keeping one as a pet and naming him. but just as a heads up, some of your broc has c-pillars😳🐛 pic.twitter.com/3VLIQAEogG

— Sam Darlaston (@samd_official) June 11, 2020
People would easily freak out or at least pissed off when they found bugs in their vegetables, but not for Sam Darlaston. Instead of dealing with the worker or make a complaint to the store, he decided to raise it to maturity.
Sam Darlaston, a host on radio and also a vegan discovered the first caterpillar back on June 11 when he started preparing his broccoli for a meal that he bought at a supermarket.
Darlaston wasn't shocked by the finding, instead, he felt happy knowing he has a new friend. Quarantine time was not going to feel lonely with his new best friend, a caterpillar.
"I did my research initially and discovered the exact type of caterpillar/butterfly we were dealing with (a cabbage white)," he said.
"I then decided to build him a little home in my lounge with all the broccoli he wanted," he added.
In case anyone is interested, the name we've gone with is Cedric, he's from Spain (at least we assume so because the broccoli is) and he dances after eating spinach and broc all day long 🐛🐛🐛 pic.twitter.com/tO1EyMgeG1

— Sam Darlaston (@samd_official) June 11, 2020
Cedric, the name that he gave to his new friend. Tesco has refunded him the $1.37 for the broccoli before that caterpillar infected. With the money, he bought more veggies and the result is shocking. He found more and more caterpillar in the veggies. From one, now he has seven caterpillars overnight.
OH MY CHRIST. Just bought another broc and before I've even opened it I can see caterpillars 😭🐛 pic.twitter.com/xUBFmuiT5B

— Sam Darlaston (@samd_official) June 11, 2020
OH MY CHRIST. Just bought another broc and before I've even opened it I can see caterpillars 😭🐛 pic.twitter.com/xUBFmuiT5B

— Sam Darlaston (@samd_official) June 11, 2020
Darlaston with his final thoughts decided to keep and pet them all. "I'm a firm believer in not harming any animals or insects if possible and I just sort of knew what I had to do after googling how to keep a caterpillar," he said.
Final update of the day… we've now got 3 cocoon / chrysalis, they grow up so fast 😭🐛 pic.twitter.com/AZIJMvOYnI

— Sam Darlaston (@samd_official) June 15, 2020
I then got him to pose for a picture with his brother Olly so we could see the diff between caterpillar and cocoon. 🌚🌝 pic.twitter.com/xEcQ9kRdhJ

— Sam Darlaston (@samd_official) June 22, 2020
Broc then became a chrysalis on Friday night… But then on SUNDAY MORNING I WAS GREETED BY CEDRIC!!!! he's changed a bit 🦋🦋🦋 pic.twitter.com/KvqorlRFKh

— Sam Darlaston (@samd_official) June 22, 2020
Remember Cedric the caterpillar? Feel old yet? 🐛🦋 pic.twitter.com/EfTPqIlSXY

— Sam Darlaston (@samd_official) June 22, 2020
Every little, quite literally, does help ! Thanks @Tesco 🐛🦋 pic.twitter.com/DOuHLJE2YA

— Sam Darlaston (@samd_official) June 22, 2020
3/7 of the Tesco broccoli caterpillars are now wild butterflies 😭, this morning Janine joined Cedric and Slim Eric for her new life ✌️🥦🦋 (thought she'd at least say bye but she just bolted) pic.twitter.com/ZxggmWc6VP

— Sam Darlaston (@samd_official) June 24, 2020
Just woke up from my cocoon and looks like lil Croc has just woke up from his cocoon too!?! MORNING 🥦🦋 pic.twitter.com/lrLYo707sR

— Sam Darlaston (@samd_official) June 25, 2020
Good morning to my new bestie Croc and my new bestie Croc only 🦋🥦 (he's the one on the left) pic.twitter.com/CWrQ2HI1pS

— Sam Darlaston (@samd_official) June 25, 2020
OH MY WORD. Went for a run… (call me Mo Farah) GOT BACK AND THERE'S 3 BUTTERFLIES!!!! CROC HAS BEEN JOINED BY BROC AND OLLY!!!!!! 3!!!!!! 🦋🦋🦋 pic.twitter.com/xD42awfxZo

— Sam Darlaston (@samd_official) June 25, 2020
Darlaston named all of his newer friends as Broc, Olly, Carlos, Croc, Janine, and Slim Eric. He faced problems when these caterpillars started to evolving toward their mature state.
"The biggest challenge I faced whilst raising the caterpillars was their love of escaping! Especially when they are about to cocoon," he said.
"One day we found one on an ornamental vanilla stick! One under a table and one under a candle holder cocooning! They'd break free from the paper lid!" he added.
Source: Huff Post
Brazilian Teen Allegedly Cries Blood And Doctors Have No Idea Why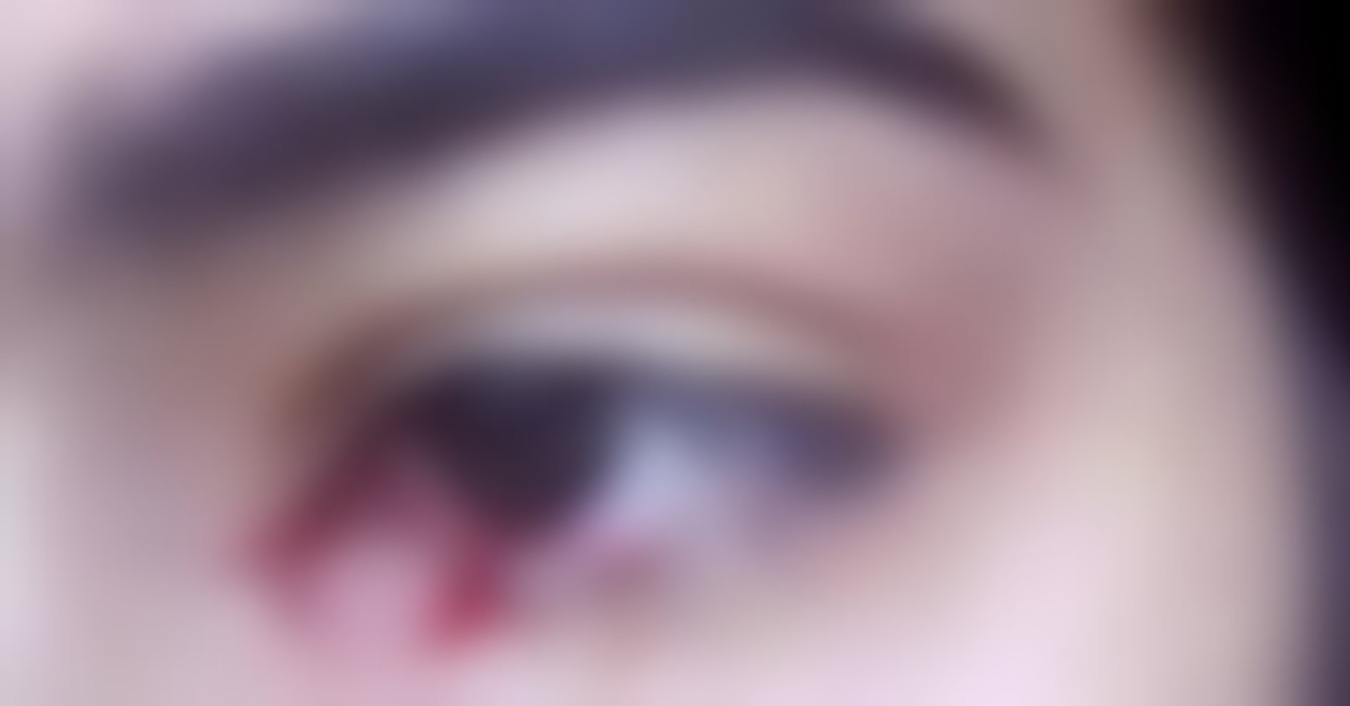 Brazil, a 15-year-old girl has baffled doctors after allegedly crying blood from her eyes for over a week. Doctors claim that they can't understand what is happing with the girl.
Doris started feeling sick on September 12, her mother then decided to take her to the hospital in her home city of Sao Paolo. The girl said that she felt uncomfortable in her abdomen and doctors diagnosed her with kidney stones. The medication was given for the pain and she was sent home.
Unfortunately, on Sunday morning, she was rushed to the emergency room for the second time as blood coming out from one of her eyes. She was examined but doctors couldn't determine the cause of the blood tears. When she told the doctors there was no discomfort nor pain caused by the blood, she was once again sent home.
The girl's mother, Juliana Teixeira de Miranda, said, "My daughter did countless tests, but they couldn't find any problems. The doctors released her and we returned home at dawn on Monday."
"We are going to do whatever the professionals ask, we want to find out what's really going on."
Juliana said that her daughter had blood flowing from both the girl's eyes, worrying the family even more. Doris, once again, was taken to the hospital, but still, no one had any clues about her condition.
"She underwent a tomography and several other tests, but the doctors found nothing that could justify the blood tears. As there are no answers, the doctors asked her to do some more tests this week to try to find the cause," Doris' mother said.
It said that the hospital where she was admitted wanted to do more tests on her in order to determine the exact cause of the bizarre symptom.
Ophthalmologist Rafael Antonio Barbosa Delsin said, "The presence of blood in the tear is called hemolacria, a condition already described in the medical literature. Treatment depends on the cause, but sometimes it disappears as suddenly as it appeared, without treatment and without a conclusive diagnosis,".
"Most of the time it is a problem in the patient's body. Although it causes certain amazement, they are not complicated cases to treat. Depending on the cause, it can be treated with antibiotics and hormonal remedies. This situation rarely causes other health problems for the patient," Leandro Fonseca added.
Source: Oddity Central
LATEST: Ron95 and Ron97 Up Five Sen, Diesel Four Sen Higher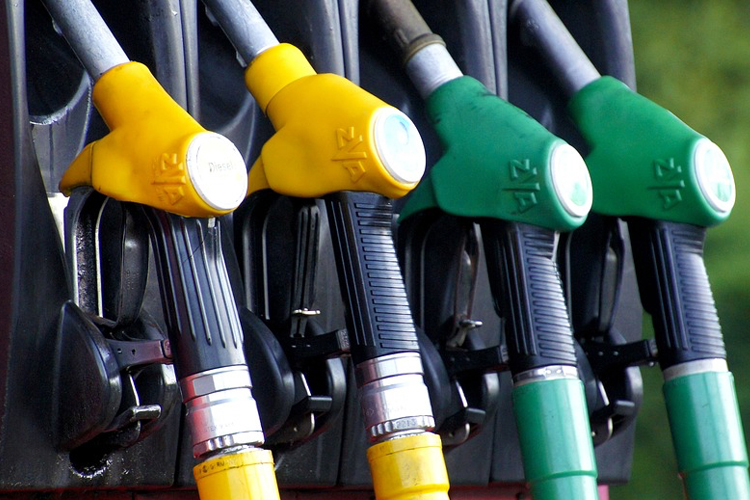 According to the statement release by the Ministry of Finance, RON95 petrol will be priced at RM1.68 per litre, up five sen per litre from the RM1.63 it was last week.
Meanwhile, RON97 petrol also sees a five sen hike to RM1.98 compare to RM1.93 last week.
These prices remain in effect until October 2, 2020.
Siaran Media Berkenaan Harga Runcit Produk Petroleum Bagi Tempoh 26 September 2020 Sehingga 2 Oktober 2020. pic.twitter.com/jjtAjTasPn

— Ministry of Finance🇲🇾 (@MOFmalaysia) September 25, 2020
Sources: MOF
Mine-Detecting Rat Named Magawa Wins The PDSA Gold Medal
Magawa, an African giant pouched rat has been successfully rewarded a prestigious gold medal for his work and dedication for helping out to detect land mines. This rat has sniffed out 39 landmines and also 28 unexploded munitions throughout his career.
Magawa has been presented with its Gold Medal by the UK veterinary charity PDSA. The award was given to the African giant pouched rat for "life-saving devotion to duty, in the location and also clearance of deadly landmines in Cambodia". Magawa has saved the place from a total of up to six million landmines in the southeast Asian country.
The PDSA's Gold Medal has been inscribed with the words "For animal gallantry or devotion to duty". Out of all the 30 animal recipients of the award, Magawa is the first rat that has been proudly awarded. This seven-year-old rodent has been trained by the one and only Belgium-registered charity called Apopo which is based in Tanzania. This specific facility has been raising all the animals. It also is famously known as HeroRATs. The purpose of Apopo to train all these animals are to detect landmines and also tuberculosis since the 1990s era. The animals will be certified after a year of hard work and also training.
Christophe Cox who is Apopo's chief executive told the Press Association news agency, "To receive this medal is really an honor for us". He also added, "But also it is big for the people in Cambodia, and all the people around the world who are suffering from landmines".
According to the facts stated by Apopo, Magawa is a born and raised African giant pouched rat in Tanzania. He weighs 1.2kg (2.6lb) and also is 70cm (28in) long. Even though his size is far larger than many other rat species, Magawa is still considered to be small enough and light enough that he does not trigger mines if he walks over them.
All the rats there are trained to detect and to be familiar with a chemical compound within the explosives. This means that they totally ignore the scrap metal and is able to search for mines more quickly. Once they find an explosive, they will immediately scratch the top to alert their human co-workers. Magawa is one of then rats that is capable of searching a field the size of a tennis court in just 20 minutes. This ability is something Apopo says would take a person with a metal detector between one and four days to be done.
Magawa only works for half an hour a day in the mornings and he also is nearing retirement age. The PDSA director-general that is Jan McLoughlin said his work with Apopo was a very "truly unique and outstanding" experience. Jan McLoughlin said, "Magawa's work directly saves and changes the lives of men, women, and children who are impacted by these landmines". She also added, "Every discovery he makes reduces the risk of injury or death for local people".
Sources: BBC News.