These Are 5 Most Magnificent Celebrities Mansions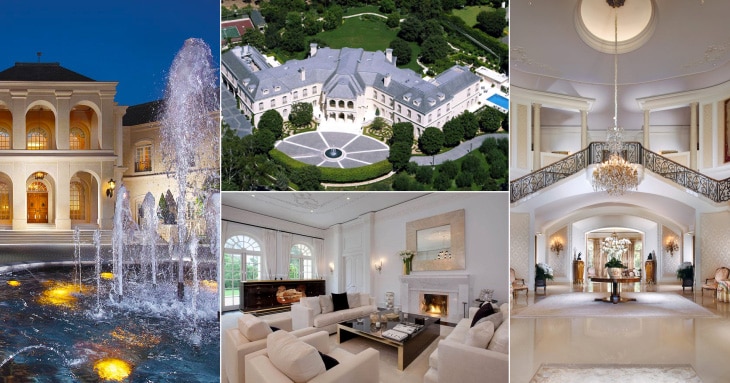 Everyone must have dreamed to own a gorgeous and also lavish mansion for their own lifestyle. Usually, people with buck loads of money would able to afford these types of mansions. One of the social categories that have a lot of money and could buy this kind of mansion would-be celebrities.
These are the 5 most stunning celebrities mansions:
1) Kendall Jenner
Kendall Jenner has bought this mansion that is located in West Hollywood in the year 2016. This particular mansion is worth RM26.8 million and before Kendall Jenner, it was owned by fellow celebs that are Emily Blunt and John Krasinski. This mansion has 6 bedrooms, 5 bathrooms, and also a pool. This is definitely a mansion that suits the highest-paid supermodel very well.
2) Adele
Back in the year of 2016, Adele has bought a house in the area of Beverly Hills. This exclusive gated community is the same community as Jennifer Lawrence, Ashton Kutcher, Mila Kunis, Cameron Diaz, and also Nicole Richie. Adele paid for RM39.3 million for this residency and this mansion has 4 bedrooms, 6 bathrooms, a pool, a treehouse, and an outdoor train set. It is such a classy and casual house for the singer.
3) Donald Trump
This mansion belongs to President Donald Trump. Even though he is currently living at the White House, he used to own this beachfront mansion called the Chateau Des Palmiers that is located on the Caribbean island of St. Martin. In the year of 2017, this huge mansion was listed with the cost of RM69.9 million, and this mansion also contains 9 bedrooms, two pools, and tennis courts. A very beautiful mansion to enjoy the view of the beach.
4) Kim Kardashian And Kanye West
Both Kim Kardashian and also Kanye West are kind of extra people. They love to live an extravagant life. They bought this mansion with a price of RM82.7 million and it is located in Hidden Hills, California. This particular mansion includes vineyards, two pools, and a "1,050-square-foot entertainment pavilion. Despite having this huge property, the couple decided to buy the house next door and eventually expanding their property to 4.5 acres.
5) Gianni Versace
This mansion was bought by Gianni Versace in the year of 1992 and he spent money worth RM132.2 million to renovate the property to be the kind that he likes and loves. To this day, this particular mansion still looks swanky. After the infamous incident where the well-known fashion designer was murdered in 1997, the Miami Beach mansion turned into a super luxurious boutique hotel called Villa Casa Casuarina.
Sources: Cosmopolitan.
Brazilian Teen Allegedly Cries Blood And Doctors Have No Idea Why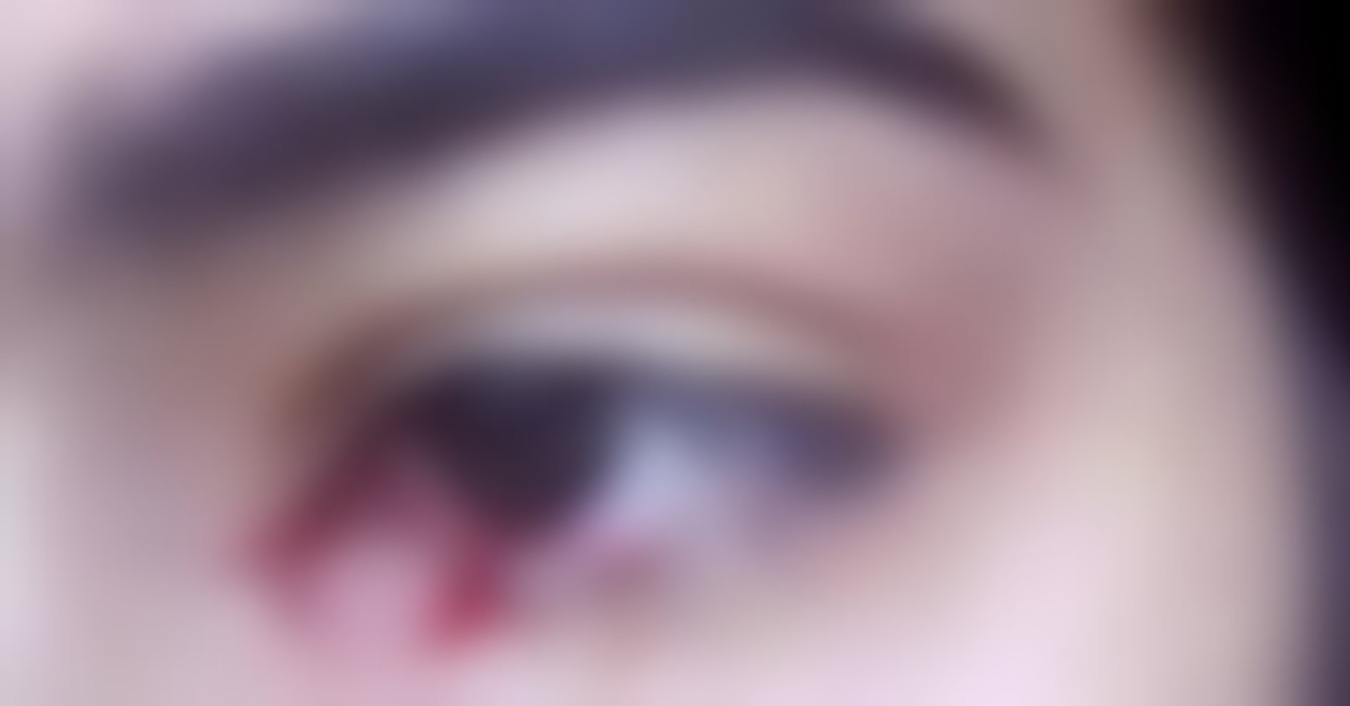 Brazil, a 15-year-old girl has baffled doctors after allegedly crying blood from her eyes for over a week. Doctors claim that they can't understand what is happing with the girl.
Doris started feeling sick on September 12, her mother then decided to take her to the hospital in her home city of Sao Paolo. The girl said that she felt uncomfortable in her abdomen and doctors diagnosed her with kidney stones. The medication was given for the pain and she was sent home.
Unfortunately, on Sunday morning, she was rushed to the emergency room for the second time as blood coming out from one of her eyes. She was examined but doctors couldn't determine the cause of the blood tears. When she told the doctors there was no discomfort nor pain caused by the blood, she was once again sent home.
The girl's mother, Juliana Teixeira de Miranda, said, "My daughter did countless tests, but they couldn't find any problems. The doctors released her and we returned home at dawn on Monday."
"We are going to do whatever the professionals ask, we want to find out what's really going on."
Juliana said that her daughter had blood flowing from both the girl's eyes, worrying the family even more. Doris, once again, was taken to the hospital, but still, no one had any clues about her condition.
"She underwent a tomography and several other tests, but the doctors found nothing that could justify the blood tears. As there are no answers, the doctors asked her to do some more tests this week to try to find the cause," Doris' mother said.
It said that the hospital where she was admitted wanted to do more tests on her in order to determine the exact cause of the bizarre symptom.
Ophthalmologist Rafael Antonio Barbosa Delsin said, "The presence of blood in the tear is called hemolacria, a condition already described in the medical literature. Treatment depends on the cause, but sometimes it disappears as suddenly as it appeared, without treatment and without a conclusive diagnosis,".
"Most of the time it is a problem in the patient's body. Although it causes certain amazement, they are not complicated cases to treat. Depending on the cause, it can be treated with antibiotics and hormonal remedies. This situation rarely causes other health problems for the patient," Leandro Fonseca added.
Source: Oddity Central
Surfboard Went Missing In Hawaii, Reappear After 2 Years In Philippines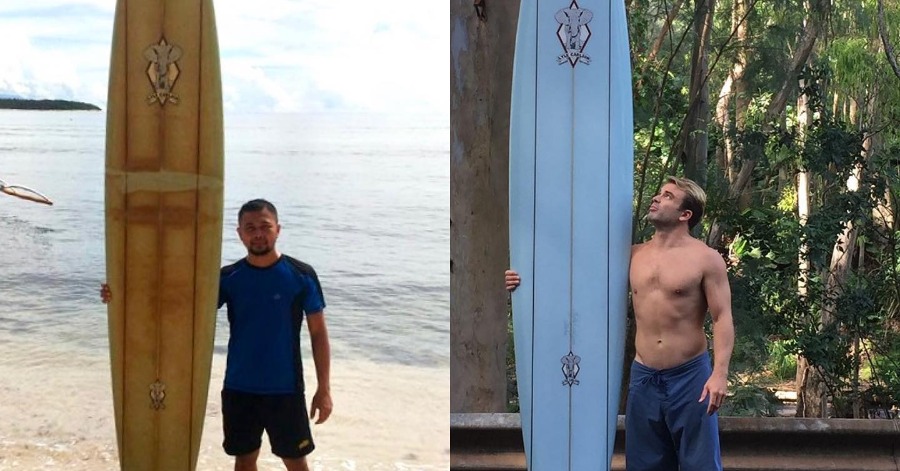 What would you do if your favorite thing went missing? We might be mourning and try to look for the thing if it's possible. We would really hope that we can find it again.
But what if you lost the thing on the ocean? It will be impossible for you to make an effort to find it. However, nothing is impossible in this world.
A man from Hawaii, Doug Falter is a big wave surfer. One day, he lost his surfboard that was custom shaped for him during a wipeout in Hawaii. He was certain that he couldn't find the surfboard anymore.
Surprisingly, after more than two years, he was alerted about his surfboard was found near the remote island of Sarangani in the Philippines. That was about 8,000 kilometers away from where it went missing. Falter was alerted from the social media where he found the picture of a surfer, Giovanne Branzuela holding the surfboard.
According to Branzuela, he bought the surfboard from his neighbor for $40. Before that, the surfboard was found by fishermen who were on the sea and sold it to his neighbor. It was seen floating on the sea in August 2018 which six months after Falter lost it.
Falter said that the surfboard was his first custom big wave surfboard-shaped specifically for him. He wanted to give Branzuela a beginner surfboard and teach him how to surf. Branzuela in return was glad to give it back to the real owner.
Source: The Times of India
BDo's And Don'ts Feng Shui Mirror Placement In House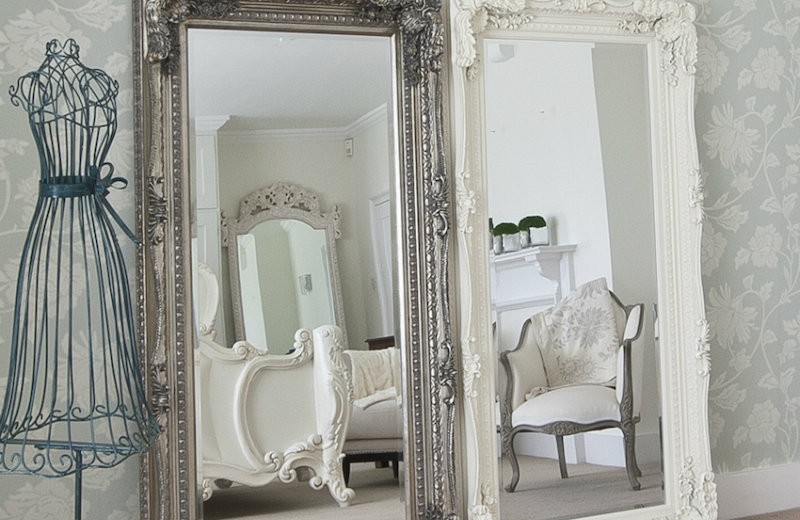 In interior design, Feng Shui is used to adjust the space properly and make each room as harmonious as possible. To create a harmonious feng shui home, you should make sure there is a good flow of energy in every room.
According to The Spruce, the feng shui practice of adding a small object, like a mirror, to shift and improve the qi of space is called the "method of minor additions" or Xie Zi Fa in Chinese. One of the key factors of the method of minor additions is that you also use your intention with the addition of an object to overcome the obstacle.
Whenever you use a mirror, or anything to adjust the qi of your home, be sure to do so with a clear intention. This is key.
1. Mirrors Not Suitable In Living Room
2. Do Not Place The Mirror Behind The Sofa
It can lead to insecurity and at the same time, it can also pose a danger to the family members, especially small children.
3. Putting Mirrors In Front Of The Door Causes Instability
Qi energy that enters the house will be reflected out and cause instability. Therefore, if you want to park deco mirrors in the entrance area, make sure not in front of the entrance.
4. Qi Negative Spread When Putting Mirror In Front Of Toilet
It will reflect negative Qi energy throughout the washroom area and you could see the mysterious entity.
5. It's Not Good To Place A Mirror In Front Of The Bed

Most feng shui experts said to put in front of the mirror bed invites us to frequent nightmares and strange.
6. Put the Mirror In The Kitchen Disturb Balance Yin Yang
The stove emits energy that produces heat and light elements that produce a lot.
And when the energy reflected on the mirror it will cause the aura of Yin and Yang kitchen unbalanced. Therefore, it is not recommended to park a mirror in the kitchen because it can affect the energy balance of the feng shui kitchen.
7. Beware Of Mirrors Facing Window
By putting a mirror in front of the window position may invite something that is not good.
Sources: Fengshuinexus.com, Preview.ph