Top 10 Popular Destinations To Visit Before They're Disappear Soon
UNESCO has been doing great work on preserving historical and popular landmarks all over the world. Preserving these sites plays an important role as we can learn a lot from the people that have lived way earlier than us.
Unfortunately, we might be taking these places for granted. We do not care about preserving them and simply ignore the value that they hold. As a result, human activities had caused some of these tourists attraction to close in the future.
1. Everglades National Park
This 1.5 million-acre national park is made up of coastal mangroves, sawgrass marshes, and pine Flatwoods that are also home to hundreds of wildlife species. It has become a popular destination for Americans, however, human activity had caused the national park to face threats. In 1993, it has been battered by Hurricane Andrew. And as time goes by, the site faces a few other threats such as decreasing water flow and increasing pollution impacts on the site. The diverse wildlife also is impacted by the threats.
2. The Great Barrier Reef
The world's largest coral reef system is suffering from coral bleaching which is a side effect of climate change. This caused harm to marine life that seeks shelter from the reef. Climate change had stripped the coral of its nutrients and depletes its dazzling colors that were a hallmark of this site. This damage could become irreversible in a ten-years time.
3. Glacier National Park
This national park has glacier-carved peaks and its valleys running to the Canadian border. Before there was news on the melting of glaciers getting worst, there were 150 glaciers at this site. Due to climate change, there are only 25 glaciers remaining. The national park is facing drastic deterioration as the remaining glaciers are expected to disappear as early as 2030.
4. The Taj Mahal
This one of the most beautiful buildings in the world was built in the year 1632. Sadly, the Indian Supreme Court could potentially close this famous building. The government said that they had done their best in preserving it, however, mass tourists had caused great pollution to the place. This prestigious place also experienced insect infestations, which mostly come from the polluted Yamuna River near the Taj Mahal.
5. Machu Picchu
Machu Picchu was built in the 15th century and had become the world's treasure. It is located in southern Peru. The attraction of this place is the remains of a huge stone citadel that is considered as one of the must-see spots in South America. Unfortunately, because the site has been visited by a lot of tourists, the structures started to wear down. UNESCO has been trying to reserve this site as the area surrounding it is going through urbanization.
Source: rd.com
Willy Wonka Chocolate Factory Come To Life With Full-Size Rollercoaster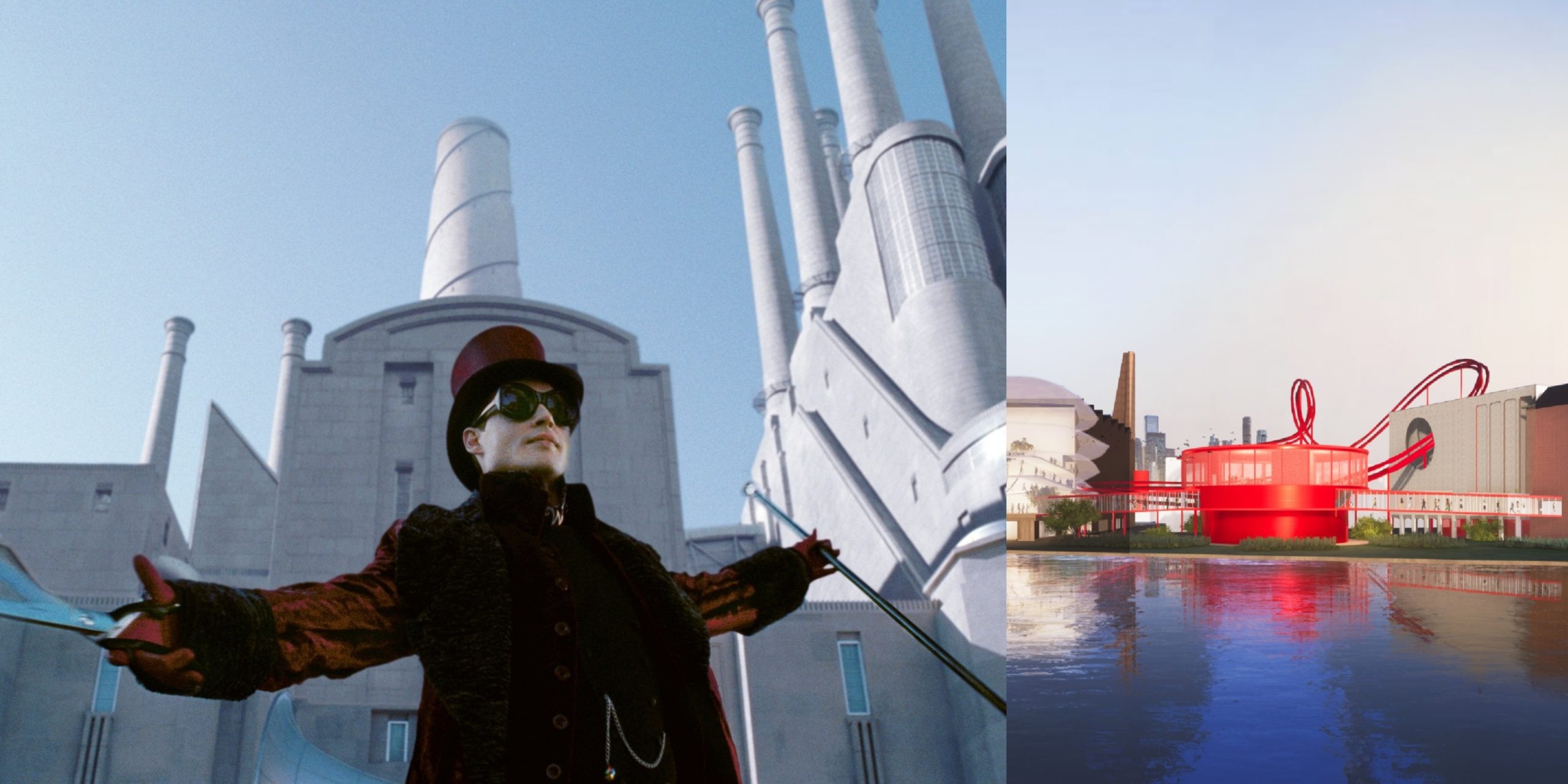 Chocolate can be one of the stress relievers for some people. It is considered as the most popular sweet treats around the world. Chocolate often is associated with health issues such as diabetes and obesity. Despite the cons, people are still favoring chocolate to fulfill their sweet tooth.
Anyone who reads or watches Roald Dahl's Willy Wonka and the Chocolate Factory must be thirsty for chocolate too. We would always wish to have a real Willy Wonka's factory in our world.
Your dream has come true! A new museum in Madrid is opening and it will bring fantasy to you. This is not your ordinary museum. Sweet Space Museum will provide interactive exhibitions in which all the gallery will have the candy concept.
Walking through nine permanent themed rooms will boost your imaginations as you can react upon the smell, touch, and of course, taste that you'll be experiencing. Some of the exhibitions are the candy forest, an ice cream lab, and a lollipop waterfall.
The ideas and designs of the concept museum were contributed by various artists and fashion designers. They have made a realization of a sugary-sweet vision of heaven, sugar clouds, and a "video game rocket".
The organizers of the Sweet Space Museum promised to change the exhibitions regularly so that visitors can have a new experience each time they are visiting the museum. Make sure you give this museum a visit when you have a chance to go to Spain.
Source: Time Out
5 Most Exciting Rescheduled 2021 Tour Dates And Festivals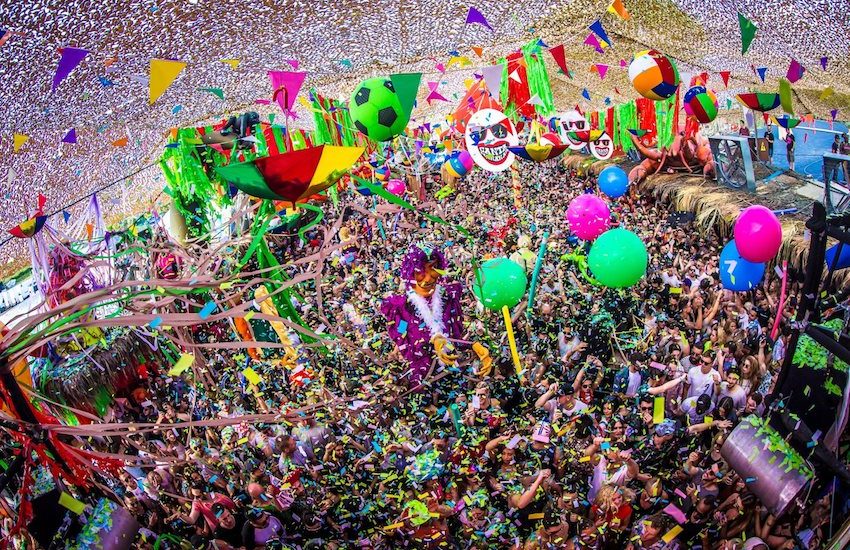 Because of the Covid-19 Pandemic situation, many tours and also festivals have been postponed to a certain date that would be suitable for all events to be held again with safety and also comfort. Many things and also circumstances that have to be considered before the date could be chosen for events to be done again.
These are 5 of the best tours and also festivals that have been confirmed in the year 2021:
1) Avril Lavigne's Tour On The 29th Of January
Recently, Avril Lavigne has announced on her Instagram social media platform that she would be revealing new tour dates for many places. This tour could be done as many countries are slowly beginning to reopen slowly. The tour would start in Tokyo, Japan that will begins in the month of January. This would be the tour for her Asian leg of her latest Head Above Water World Tour.
2) Harry Styles's Tour On The 12th Of February
The other tour that will never put on hold anymore would be the Harry Styles Love On World Tour. The European leg of this tour would be started from February through March. He also brings along his special guests with him for the tour. Based on Harry Styles's tweet in March he stated, "We're all in this together". He also added, "I can't wait to see you out on the road as soon as it's safe to do so. Until then, treat people with kindness".
3) Céline Dion's Tour On The 19th Of March
Céline Dion also has postponed her world tour from the year 2020. He postponed specifically the dates for the European leg of her Courage World Tour. The original schedule for her Courage world tour would be six nearly back-to-back shows in Paris from March 19 until March 27 but the tour got rescheduled in 2021. Based on the announcement that she made on her Twitter social media page, the first place that she is going to be for her world tour would be the European leg of her tour. She also would visit the other 31 cities for her Courage world tour.
4) Justin Bieber's Tour On The 2nd Of June
Justin Bieber's world tour dates also have been postponed for the next summer. It will specifically start on the 2nd of June 2021 until the 15th of August 2021. Based on the statement wrote by Justin Bieber, he said that  "I can't wait to get out there and connect with my fans on this tour". He also added, "We've been through so much this year. More than ever, we've come to understand how much we need each other, and how meaningful these moments can really be". He also has added 19 new American and also Canadian dates for his new world tour schedule.
5) Aerosmith's Tour On The 14th Of September
Last but not least, the iconic and everlasting famous group that is Aerosmith also has postponed the date for the group 50th anniversary to the year of 2021. This particular show is going to be held at the place named Fenway.
Sources: Billboard.
The World's Five Bizarre Museums In the World Worth Visit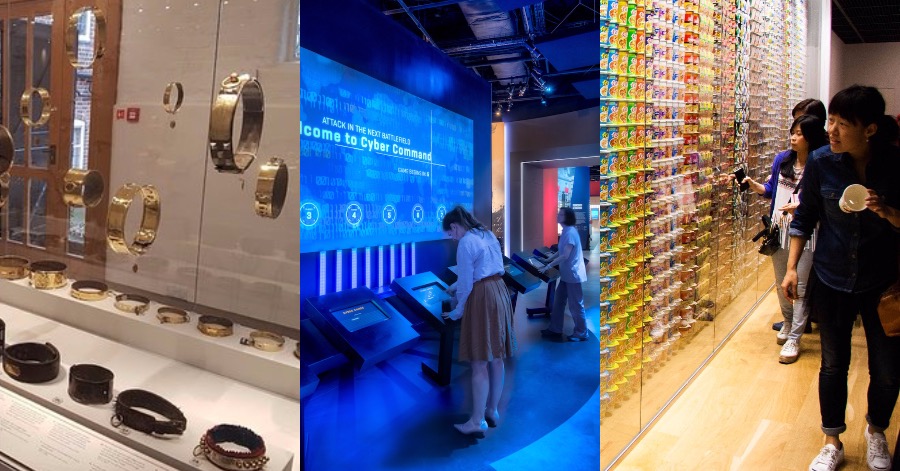 Have you all visited the museum? The museum is a building that stores various historical items and can be seen by the public. Museums are often used as a place to acquire knowledge, especially related to past histories.
However, did you know that there are several museums from around the world that are said to be quite unique? Here are five museums that are said to be among the most unique from around the world:
5) The Mummy Museum, Mexico
The Mummy Museum or also known as the Museo de las Momias de Guanajuato, this museum in Mexico is home to mummies. Because the mummies shown are mummified naturally, they look a little gloomy than the mummies excavated at Egpyt.
It is said that there are more than a hundred mummies on display in the museum, most of whom are residents of Guanajuato from 1850-1950. Interestingly, this museum also has the smallest mummy in the world on display.
4) The Dog Collar Museum, United Kingdom
It is a museum, especially for dog lovers. Housed in Leeds Castle, this museum is the first of its kind in the world. This collection is located in the former castle enclosure and has been on display since 1976. Of the 130 rare and valuable collars on display, the earliest collar began in the late 15th century which was the Spanish herd mastiff iron collar.
Most of the collections are from Gertrude Hunt and are on display in honor of her husband, historian John Hunt. As avid collectors, this couple has a variety of items they collect but dog collars are probably the most special among them.
3) International Spy Museum, USA
The museum gives visitors a glimpse of the world of espionage and intelligence in an interesting way. The exhibit is divided into various categories including an interactive exhibition called Operation Spy where you can take on the role of a secret agent and participate in an hour-long spy boost.
Important artifacts on display include a lipstick gun, also known as the "kiss of death", used by the KGB femme Fatales during the Cold War, Minox spy cameras, and the Aston Martin DB5 that appeared in the 1964 James Bond film, Goldfinger.
2) The Museum Of Bread Culture, Germany
Founded in 1955, the museum is dedicated to bread and aims to display the history of 6,000-year-old bread as one of the existing parts of human culture and civilization. Its first exhibition began in 1960 and is the first museum of its kind in the world.
The museum later moved to Salzstadel, a historic warehouse in Ulm, Germany. This exhibition provides a way to highlight the importance of bread in society. It also shows the various methods of making bread and how it evolved over time.
1) Cup Noodles Museum, Japan
Located in Osaka, the city is the birthplace of instant noodles. Instant noodles were first created by Momofuku Ando in 1958 and since then this food is one of the most popular foods in the world.
Interestingly while visiting this museum, you can make your own cup noodles and the only place in the world you can. A colorful instant noodle exhibition is also on display, showcasing the popularity of the product around the world.
Source: Hong Kong Tatler