COVID-19: Two More Positive Cases In S'pore, Tally At 112; 79 Discharged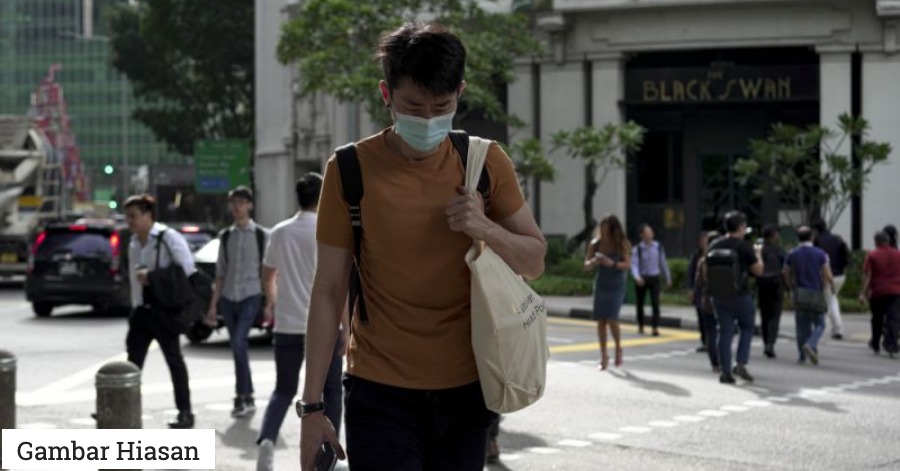 SINGAPORE, March 4 (Bernama) – Singapore has reported two more confirmed cases of COVID-19, bringing the total to 112 in the Island-city.
In a statement here today, the Ministry of Health (MOH) said one case involved a 43-year-old male Singapore Permanent Resident who has no recent travel history to affected countries and regions.
He is currently warded in an isolation room at the National University Hospital (NUH) after test results confirmed he is positive of COVID-19 on March 3, said the statement.
Prior to hospital admission, MOH said, he had mostly stayed at his home at Compassvale Street.
The other case involved a 62-year-old female Singapore citizen who has no recent travel history to affected countries and regions as well.
— MORE
COVID-SINGAPORE 2 (LAST) SINGAPORE
She works at Creative O Preschoolers' Bay at International Business Park as a non-teaching staff member and is linked to case 94, a 64-year-old female Singapore citizen who was confirmed to have COVID-19 on Feb 26.
Updating on the condition of confirmed cases, MOH said one more case of COVID-19 has been discharged from hospital today, making it the 79th recovered case.
He is a 57-year-old male Singapore citizen with no recent travel history to China and is linked to the cluster at Grace Assembly of God.
Of the 33 confirmed cases who are still in hospital, MOH said most are stable or improving while seven are in critical condition in the intensive care unit.
At noon, the ministry has identified 3,204 close contacts who have been quarantined.
— BERNAMA
12 Simple Ways By WHO About How Children Can Use Fabric Masks Safely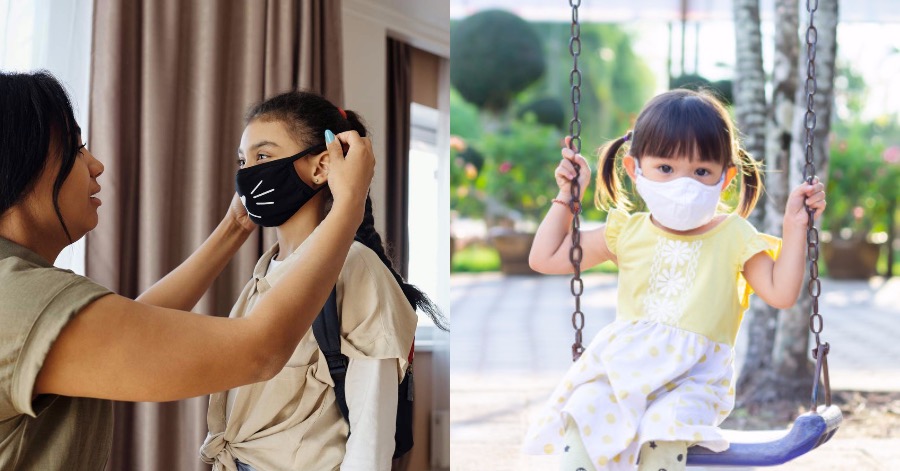 Every parent wants to make sure that their children are always protected from the COVID-19 epidemic. Among them by using a face mask.
However, there are also parents who use fabric masks to save on daily expenses. The use of this fabric mask is not wrong, but it should always be clean to be safe to use, especially for children.
According to the World Health Organization (WHO), there are 12 steps that can be followed on how can children wear a fabric mask safely.
Here are the steps:
Clean hands before touching the mask
Inspect the mask for damage or if dirty
Identify the inside of the mask which will touch the face and the upper part that will cover the nose
Adjust the mask without leaving gaps on the sides
Cover mouth, nose, and chin
Avoid touching the front of the mask
Clean hands before removing the mask
Remove the mask by the straps
Store the mask in a clean bag or container
Clean hands after removing the mask
Wash the mask at least once a day, preferably with hot water
Do not share masks with others
With these beneficial measures, it is hoped that we can all continue to prevent the spread of the COVID-19 epidemic, especially to children.
How can children wear a fabric mask safely? Check out this infographic.

For more information, read the Q&A on children and masks during #COVID19 ➡ https://t.co/DsEgJZ2NzX#WearAMask pic.twitter.com/icTNRsCooz

— WHO Malaysia, Brunei Darussalam & Singapore (@WHOMalaysia) September 24, 2020
Kota Star EMCO Ends Today, TEMCO In Tongkang Yard Flat Continued Until October 7 – Ismail Sabri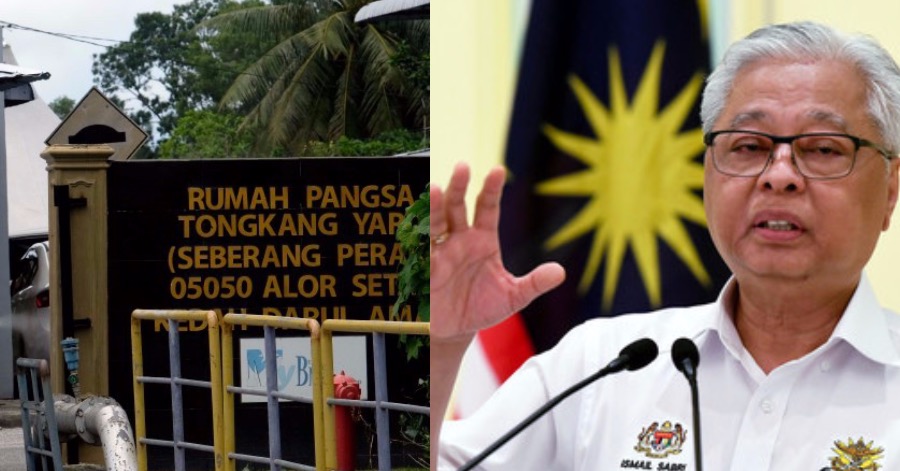 Following the spread of the COVID-19 case at the Tongkang Yard Flats (Seberang Perak), the government has agreed to extend the Targeted Enhanced Movement Control Order (TEMCO) until October 7, 2020.
Previously, the government informed that the implementation of the Enhanced Movement Control Order (EMCO) in Kota Setar District which started on September 11 will be ended today, September 25, 2020.
As of September 24, 2020, the risk assessment conducted by MOH members found that there are still risky locations in the Tongkang Yard flat involving 5 houses.
Through a media statement by Senior Minister Datuk Seri Ismail Sabri Yaakob on the official Facebook page of the Malaysian National Security Council, TEMCO will continue to be imposed at the Tongkang Yard flat until 7 October 2020.
The extension helped the MOH to conduct a second screening of the residents in the flat.
Also closed is the Sekolah Kebangsaan Sungai Korok Lama which starts from September 26 to October 9, 2020.
In this regard, the PDRM and ATM will make movement control at the location to ensure the surrounding residents comply with the SOP and Quarantine Order at home.
Coronavirus Mutation Seen In More Contagious And Able To Get Around Masks – Experts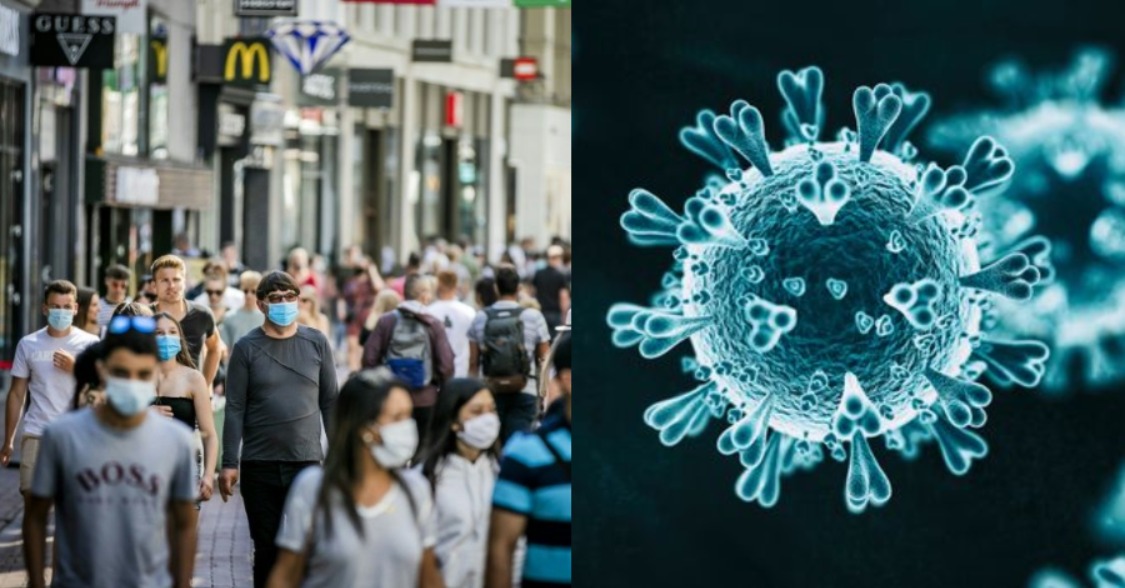 Researchers found that coronavirus could shapeshift into new forms which makes it easier for humans to catch. They could soon have the potential to overcome barriers such as masks.
Experts in Houston have been sequencing the genomes of the killer virus since March and have tracked 5,085 sequences. David Morens, a virologist from the National Institue of Allergy and Infectious Diseases (NIAID), says coronavirus has become more contagious.
David said, "May have implications as to how we can control it."
"Wearing masks, washing our hands, all those things are barriers to transmissibility or contagion, but as the virus becomes more contagious it statistically is better at getting around those barriers," he added.
US scientists said the mutation had become more powerful by charging the biological behavior in order to fight against our methods of battling them.
Reported that there is one of the most dominant strains in the US called D614G which responsible for 99.9% of cases in Houston, Texas. It varies the structure of the "spike protein" to help it become more potent and infect more people. The virus enables one to grab on to infected cells which then increases the ability of the mutated virus to infect more cells in the body.
D614G is outperforming almost all other variations said experts from the University of Chicago and the University of Texas Austin. Those who contact it have much higher viral loads in their respiratory tract so when they cough the virus spreads more widely. Thankfully, researchers found despite the strain being more powerful, it is not more deadly.
Source: The Telegraph,  Daily Star