Liverpool Was Near To Win Premier League Title in 30 Years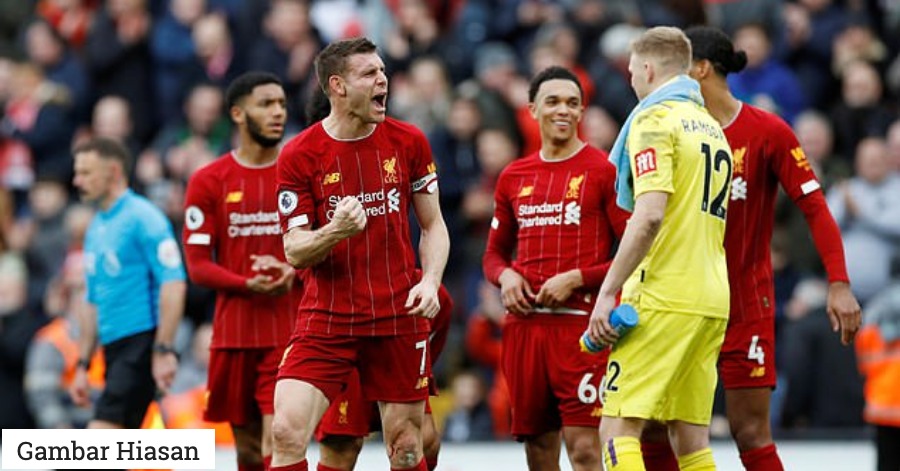 It wasn't always for Liverpool fans to celebrated Manchester United's victory, but Manchester United victory over Manchester City put Jurgen Klopp's side at the top to win the Premier League title.
The Merseyside could be less than a week away from winning their first title in 30 years and could even be crowned champions without kicking the ball.
Goals from Anthony Martial and Scott McTominay gave United a 2-0 victory in the Manchester derby which means Liverpool need only win two more games to claim the long-awaited Premier League title. With their first win in the league at home to City since 2015, it means Manchester United are closer to the top four and a Champions League spot, with only three points between them and fourth-place Chelsea who beat Everton 4-0 earlier.
Source: DailyMail
'It's Been A Wild Ride For Me' – Conor McGregor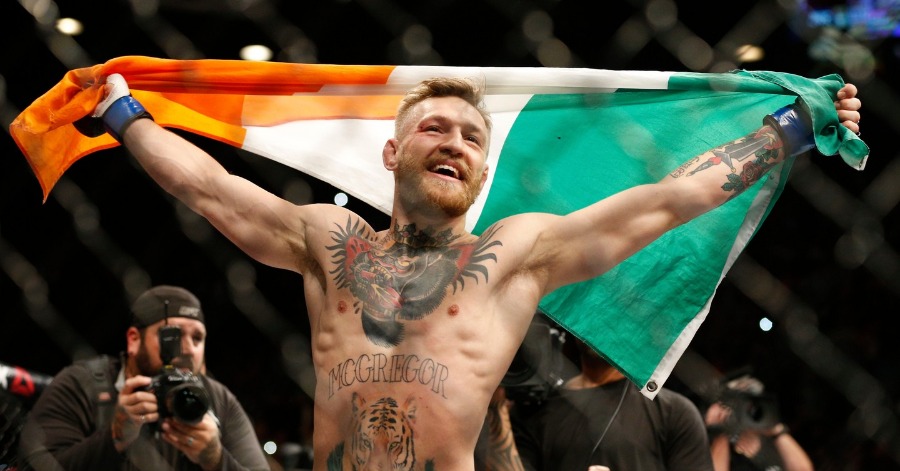 Recently, Conor McGregor has boldly claimed he will be competing for a long, long time yet within UFC ahead of his latest comeback as he revealed his brief stint away from the sport last year was born out of pure frustration. Having spent over a year away from the UFC since his last fight, McGregor called his time a "wild ride."
"It's been some ride — I've got it done and I'm up here," McGregor said during his pre-fight press conference.
"Mad as a brush. I've been through it all. It's been a wild ride for me. It's not been easy at times. What a life and I tell you, I wouldn't want it to be any other way. I'm very excited to be back here. I'm very excited to have fans in here. I feel invigorated. I'm going to paint a beautiful picture inside this Octagon on Saturday night and I'm very excited to do so," he added.
McGregor announced his retirement for the third time in four years in 2020 but is now back in business again as he prepares for his return at UFC 257 in a rematch against Dustin Poirier this weekend.
McGregor has explained that he felt completely "shelved" by UFC before stepping away from the sport again last year and claiming he was becoming bored by the lack of exciting opponents available to him.
Conor McGregor said, "It was certainly born out of frustration but it is what it is, the past is the past. We are in a great spot now. I feel like I've got what I needed to get off my chest and I feel it's been reciprocated well and the other side has come back as well".
He also added, "I am in a great spot and I am excited to come back as well. We're focusing on the positive side of it and we're focusing on the future".
It's a potential rematch in the future with long-time rival Khabib Nurmagomedov that is dominating talk of McGregor's comeback. Conor McGregor believes he would destroy Khabib if they were to meet again after the Irishman suffered a fourth-round submission defeat to the reigning lightweight champion two years ago in the headline bout of UFC 229.
"I think he's afraid to fight me. That's for damn sure. And I don't blame him. I know exactly what to face.
"I fought the best of him that night, he fought the worst of me on that night. He knows it, I know it, his team knows it. I've got the answer to destroy that man. He can pull the wool over people's eyes for only so long," said McGregor.
'It Is Always My Fault' – Klopp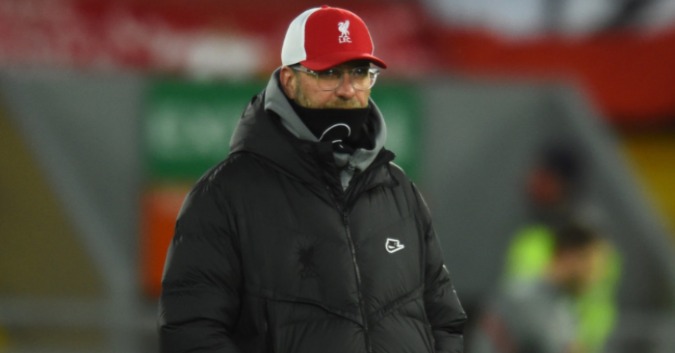 Jurgen Klopp admits the end of Liverpool's 68-match unbeaten run at Anfield seems unbelievable as the defending Premier League champions lost 1-0 to Burnley.
Klopp's side has lost at home in the league for the first time since Crystal Palace won at Anfield in April 2017.
Ashley Barnes gave Burnley the first win at Anfield since 1974 when he completed the 83rd-minute penalty after being fouled by Reds goalkeeper Alisson Becker.
"We lost the game which is pretty impossible but we did it," Klopp said.
"That is my fault. It is my job to make sure the boys have the right feelings and confidence. That didn't work out.
"We had the ball a lot and created some situations that are OK but our final decision is not right. I said the same thing last week. When something doesn't work you must try harder, longer, and more often and make better decisions. It didn't work tonight," he said.
"It is always my fault. If I make clear which movements make sense because it will hurt the opponent and we don't do that then I need to make it clearer. It is not that they don't want it. It is difficult to play against these low blocks.
"It helps if you score the first goal but we didn't. That changes the opponent. After not scoring for a long time not everybody feels confident.
"I never thought of us as free-scoring. I knew we had to work hard. It is not the first time or last time it will happen in football.
"We can only use this game for the next one. It is not because the players do not have the ability. Our decision-making is the problem. If we score in our big moments it changes things but we did not," added Klopp.
Liverpool will need to find their rhythm soon with a number of huge matches coming up, starting with Manchester United in the fourth round of the FA Cup this Sunday.
Source: Goal
Education City, Ahmad Bin Ali Stadiums To Host FIFA Club World Cup 2020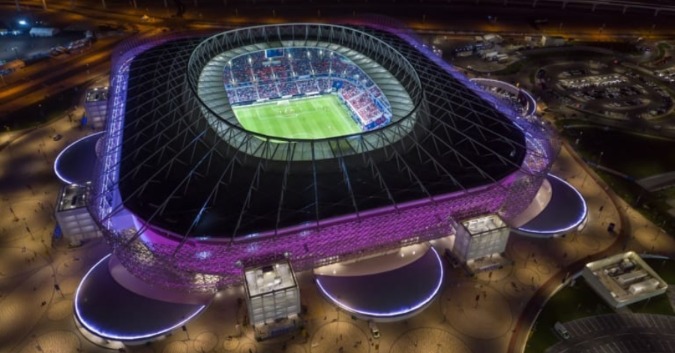 ZURICH, Jan 19  — FIFA announced an amendment of the schedule for the FIFA Club World Cup Qatar 2020 matches after New Zealand club Auckland City FC confirmed their withdrawal from the tournament in light of the quarantine measures required by the New Zealand authorities related to the COVID-19 pandemic.
In a statement released on Monday, FIFA confirmed that the current format of the competition will remain unchanged, with the opening match forfeited, which was scheduled for Feb 1 between Auckland City FC and Al-Duhail SC, Qatar News Agency (QNA) reported.
It said the tournament will now be staged at Education City and Ahmad Bin Ali Stadiums, while Khalifa International Stadium, which was originally due to host two games, will not be used.
It added that the Ahmad Bin Ali Stadium will stage the first match on Feb 4 at 5pm Doha time and the FIFA Club World Cup champions will be crowned at Education City Stadium on Feb 11m at  9 pm Doha time.
The tournament will be contested by Al-Duhail SC, Al Ahly SC, FC Bayern Munich, Ulsan Hyundai FC, Tigres UANL and the winners of the CONMEBOL Libertadores final scheduled for Jan 30.
Following the withdrawal of Auckland City, Al-Duhail SC, will move directly to the second round.
The draw to finalize the pairings will take place in Zurich on Jan 19 at 6 pm Doha time.
Source: BERNAMA