Veteran Shooter 'Tulang' Is Upset With NSAM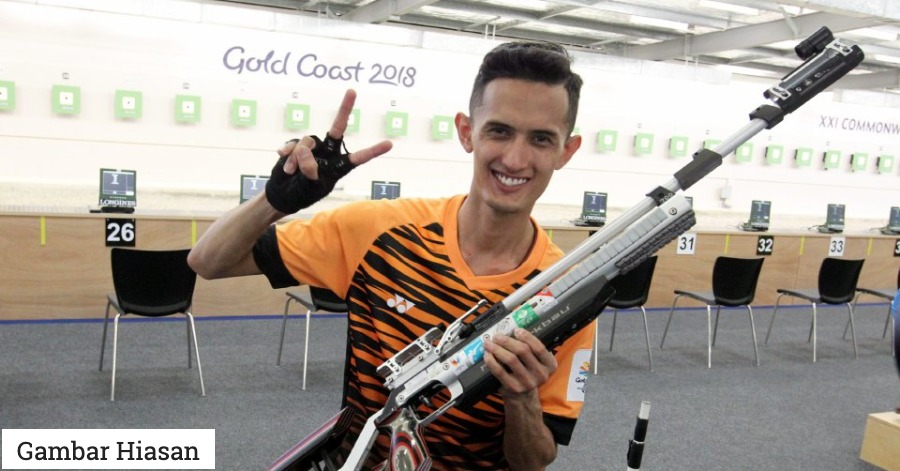 KUALA LUMPUR, March 3 (Bernama) — Veteran shooter Muhammad Ezuan Nasir Khan is upset with the National Shooting Association of Malaysia (NSAM) for dropping him from the national squad supposedly due to a drop in his form last year.
The 31-year-old, who has been with the national squad for 14 years and fondly known as 'Tulang' among teammates, said he was shocked that he and two other seniors – Shahera Rahim Raja dan Joseline Cheah – were dropped despite giving their best each time they donned national colours.
"I was actualy shocked to learn about my axing as I performed consistently in several overseas competitions, including the SEA Games, Asian Shooting Championships and the South-East Asia Shooting Championships (SEASA) last year.
"I'm not sure what kind of criteria the management set that they decided to drop the three of us. It's not fair as I've served the national team since 2005," he told Bernama today.
National shooting coach Yusri Jusoh was recently reported to have dropped the three seniors and replaced them with four juniors – Haritz Iklil Hessly Hafiz, Nurul Syasya Nadiah Ariffin, Alia Husna Budruddin and Nur Izazi Rosli – who excelled at last month's Selangor Open Shooting Championships.
— MORE
SPORTS-SHOOTING (NSAM) 2 (LAST) KUALA LUMPUR
The decision to drop the senior trio was made after NSAM held a meeting with the National Sports Council (NSC) recently.
Muhammad Ezuan, who won a silver at the 2014 Asian Games, alleged that he was dropped because the coaches in NSAM practised favouritism.
The Royal Malaysian Navy personnel, however, is not giving up as he intends to focus on his preparation for the Ally T.H. Ong Trophy to be held at the National Shooting Range in Subang from March 10-15.
"I'm not sure if I will be recalled to the national squad this year. But I'm confident I stand to have a chance to represent the country if I can achieve good results in several overseas competitions this year," he said.
— BERNAMA
'Only Time Will Tell' – Muhammad Fadhil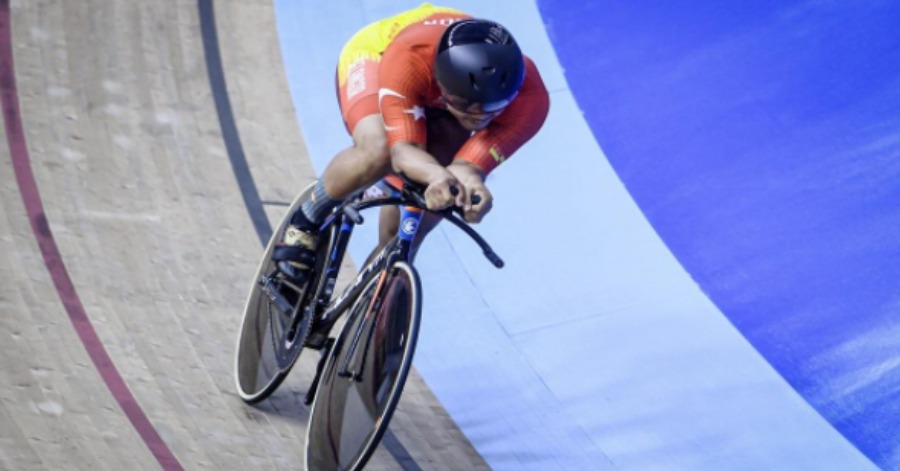 KUALA LUMPUR, May 17 — "Only time will tell," replied national track cyclist Muhammad Fadhil Mohd Zonis, when asked if he would be able to one day take up the mantle from national cycling champion, Mohd Azizulhasni Awang.
However, the 24-year-old who recently won the gold in the keirin and silver in the 1km time trial event at the International Cycling Union (UCI) Track Cycling Nations Cup in Hong Kong, said he would not think of the matter too much, and instead focus on improving his performance.
"Everyone has their own advantages, and Mohd Azizulhasni has been my idol as well. I am just focusing on the process to become a more mature rider," he said when contacted by Bernama today.
He said a message from Mohd Azizulhasni telling him to give 100 per cent commitment and stay focused prior to the race in Hong Kong also inspired him to do well at the competition.
On Saturday (May 15) Muhammad Fadhil rocked the Hong Kong Velodrome with a time of 10.298s to emerge as keirin champion, edging out two Japanese riders, namely 2020 World Championship silver medalist and four-time Asian Champion Yuta Wakimoto as well as 2019 World Championship silver medalist Yudai Nitta, who respectively won silver and bronze.
A day earlier, the Sime Darby Foundation rider, who is also the national and Asian record holder in the 1km time trial, won the silver medal in the event.
He clocked in with a time of 1 minute 1.772s, 0.998s behind German gold medalist Felix Grob, while Spanish rider Juan Peralta took home the bronze.
Mohd Azizulhasni, who is known as the 'The Pocket Rocketman' in a post on Instagram said he believed that Muhammad Fadhil and Anis Amira Rosidi – who won bronze in the women's 500m time trial last Saturday – have the potential to go further, besides having the discipline, dedication and humility to carve out successful careers for themselves.
Meanwhile, Muhammad Fadhil said winning two medals in Hong Kong had never crossed his mind after the long hiatus from competitive action, and his original mission was just to gain enough experience in the tournament.
He also dreams of making his first appearance at the Olympics in Paris, France in 2024, after missing out on the Games in Tokyo, which is scheduled to take place July 23-Aug 8.
Sources: BERNAMA
Alisson The Hero, Keeps Liverpool's Top-Four Hopes Alive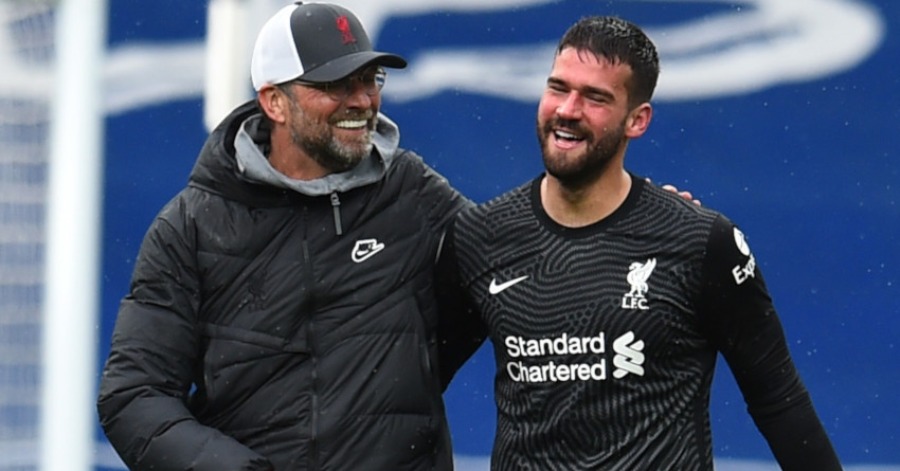 LONDON, May 17 — Liverpool goalkeeper Alisson Becker was the hero of the hour as he scored a 94th-minute goal to keep his side's hopes of a top-four finish alive on Sunday, according to Xinhua News Agency.
Liverpool's hopes of returning to the Champions League next season looked to be evaporating as the game away to already-relegated West Brom was level at 1-1 each after Mohamed Salah had cancelled out Hal Robson-Kanu's opener for West Brom.
However, Alisson's moment arrived when he produced a towering header from a corner deep into injury time to give his side a dramatic win.
Tottenham also kept their hopes of playing in Europe alive with a routine 2-0 win at home to Wolves.
Harry Kane's 22nd league goal of the season and Pierre-Emile Hojbjerg's close-range finish after Gareth Bale's shot had been parried into his path, saw them climb into sixth above West Ham, who were held to a 1-1 draw on Saturday.
Crystal Palace won an entertaining end of season game with nothing at stake 3-2 at home to Aston Villa with Christian Benteke, Wilfred Zaha, and young full-back Tyrick Mitchell scoring for the home side, while John McGinn and Anwar El Ghazi netted for the visitors.
Finally, a debut goal by 17-year-old Daniel Jebbison gave Sheffield United a shock 1-0 win away to a lackluster Everton, whose chances of qualifying for Europe have now vanished.
The most important game of the weekend saw Leicester City beat Chelsea 1-0 on Saturday to lift the FA Cup for the first time in the club's history. The two sides meet again at Stamford Bridge on Tuesday with a place in the top-four very much up for grabs.
Sources: BERNAMA
(Video) "You're Not Just An MVP, You're An All-Time Great – Vanessa Bryant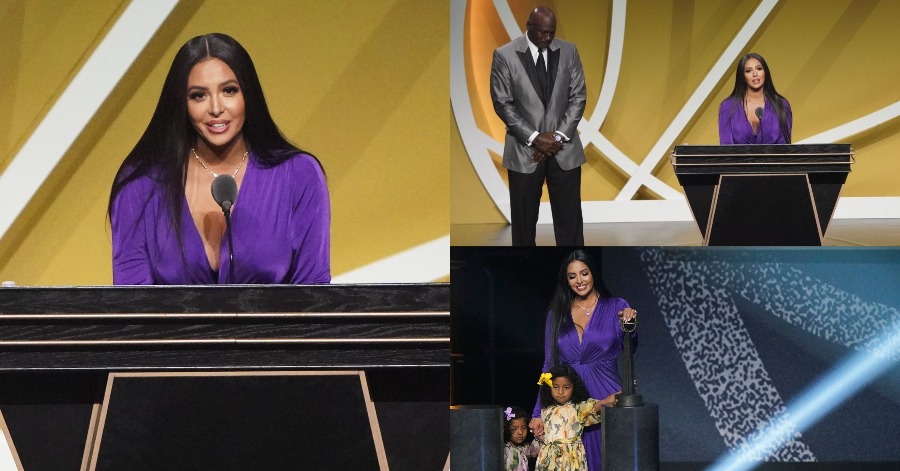 On behalf of her late husband, Kobe Bryant, Vanessa Bryant took to the stage at the Naismith Memorial Basketball Hall of Fame 2020 ceremony to receive the award.
Accompanied by Michael Jordan, who presented the tribute, Vanessa began her speech by stating that Kobe laughed at her from heaven for praising her on one of the most public stages.
"I used to avoid praising my husband in public because I felt like he got enough praise from his fans around the world and someone had to bring him back to reality. Right now, I'm sure he's laughing in heaven because I'm about to praise him in public for his accomplishments on one of the most public stages," said Vanessa.
She then thanked everyone who helped her husband become the man and the athlete he was, including but not limited to his family, the Los Angeles Lakers, and everyone who doubted him.
"If my husband were here tonight, he would have a long list of people to thank that helped inspire him and equip him to be in the Hall of Fame. Family, friends, mentors, the Lakers, teammates, muses and opponents. This is one of the hard parts of not having him here. At the risk of leaving anyone out, I can only say thank you. To all those who helped him get here, you know who you are and I thank you on his behalf.
"There will never be anyone like Kobe. Kobe was one of a kind. He was special, he was humble off the court but bigger than life. To all of our close friends and family that have been present for my girls and I, thank you. That list is long and it takes a village but knows that your kindness and love do not go unappreciated. I know that Kobe is thankful that you're all coming through for his girls. We love you and are forever grateful for you," she added.
"Congratulations baby, all of your hard work and sacrifices have paid off. You once told me, 'If you're going to bet on someone, bet on yourself.' I'm glad you bet on yourself, you overachiever," she joked before concluding her speech with a moving message: "You did it. You're in the Hall of Fame now. You're a true champ. You're not just an MVP, you're an all-time great. I'm so proud of you, I love you forever and always Kobe Bean Bryant."
Kobe Bryant was selected as part of the 2020 Hall of Fame class alongside Kevin Garnett and Tim Duncan, as well as WNBA star Tamika Catchings, coach Kim Mulkey, Rudy Tomjanovich, Barbara Stevens, and Eddie Sutton.
The annual event was originally scheduled to take place in August 2020 but was delayed by the ongoing COVID-19 outbreak.