6.5 Magnitude Earthquake Hits The Western United States Area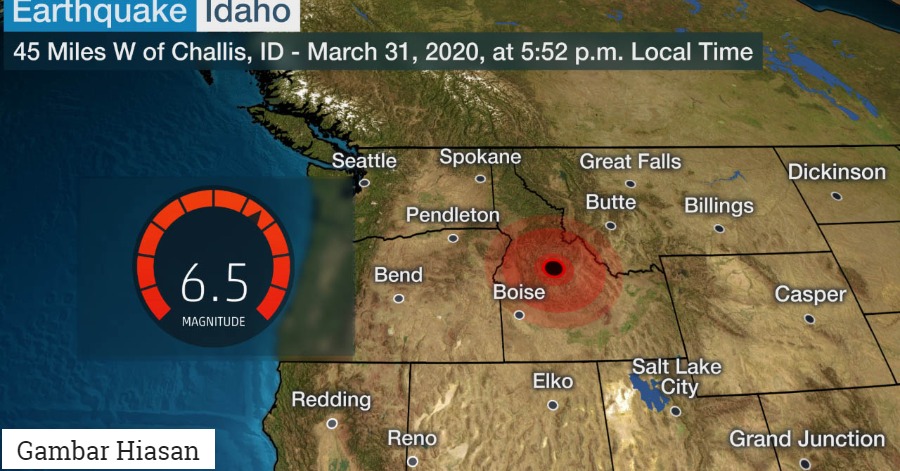 An average earthquake was reported to hit the western United States (US) recently. The 6.5 magnitude earthquake shook Southern Idaho at a depth of 10 kilometers.
The quake, given an initial 6.5 rating by the US Geological Commission, hit about 78 kilometers northeast of Boise at 5:52 pm local time on Tuesday. Hundreds of residents reported to the USGS that they felt the tremors.
JUST IN!!!

6.5 magnitude earthquake northeast of Boise, Idaho! Check out this video of the occurrence earlier this evening! #idwx #Earthquake pic.twitter.com/cdtHnnXWuu

— WeatherNation (@WeatherNation) April 1, 2020
BREAKING: A 6.5 magnitude #earthquake has struck central Idaho. Here's the latest: https://t.co/HqaaVb9dbK pic.twitter.com/YCIHPAvqBM

— The Weather Channel (@weatherchannel) April 1, 2020
Currently, there are no reports of major injuries or damage has been done. It is believed to be one of the strongest earthquakes on record for the state of Idaho.
Source: The Weather Channel, Weather Nation
Muhammad Faris Nabil's 21-Day Sacrifice To Ward Off Invisible Enemy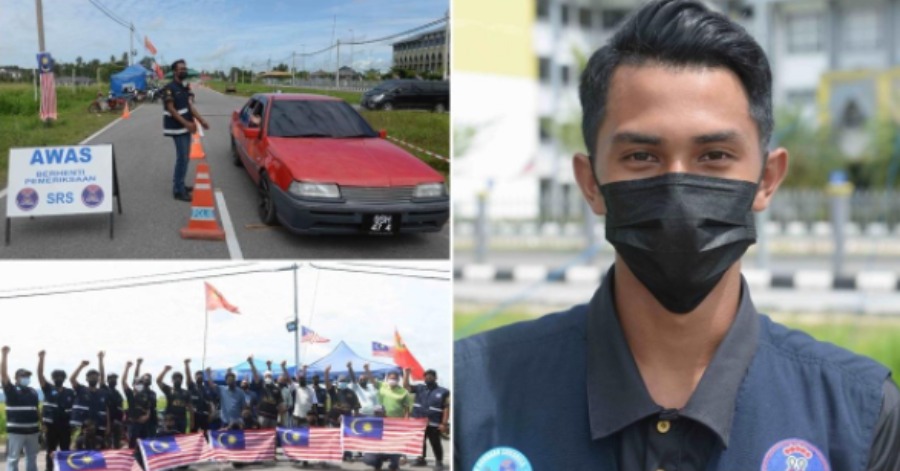 KODIANG,  Sept 2 — Muhammad Faris Nabil Zaidi  went "missing" for 21 days from his house in Kampung Siputeh near here, sacrificing the comfort of home, out of a sense of responsibility to keep villagers  safe from the invisible 'enemy'.
The 20-year-old man was among 23 youths who volunteered to take turns to man a checkpoint set up by Kampung Siputeh Rukun Tetangga Community (KRT) from last Aug 7 to 27 to prevent COVID-19 from spreading into the village.
"I felt like I was an army recruit having to face the enemy while controlling traffic entering the village when manning the checkpoint, which  set up at the main road leading to the village.
"I volunteered to do it because I feel it is my responsible to protect the villagers and their families from this very dangerous and invisible enemy called COVID-19," said Muhammad Faris Nabil when met by Bernama.
He said the KRT management provided a place for him and the other volunteers who manned the checkpoint to stay throughout the 21 days as they were not allowed to go home for the  safety of their respective family members.
"It's a small sacrifice, but I feel very happy and proud to be able to do my bit to ensure the safety of the villagers from COVID-19," he added.
Muhammad Faris Nabil said he asked for his mother's permission before joining the other volunteers to man the checkpoint.
"Since I could not go home, she would call me everyday to ask about my condition, whether I was okay, had taken my meals, but the most meaningful lesson I got when I was one of the volunteers at the checkpoint is that it teaches me to be more disciplined, trustworthy and more responsible," he added.
Meanwhile, vice-chairman of the village KRT, Fadilah Saad said residents in the village, especially the young people, are active in volunteer activities.
 "Those who volunteered to man the checkpoint did it voluntarily. They are not paid any allowance," he said, adding the checkpoint was set up with the permission of the police and the Health Ministry.
He said the volunteers took turns to man the checkpoint, with three people on duty every four hours.
The volunteers also conduct patrols in the village.
He said outsiders could not enter the village if they had no important matters to attend to and delivery of goods in the village was allowed only until up to the checkpoint to avoid outsiders bringing the virus into the village.
"If there is a need to pay delivery charges, anyone who works at the control post will pay first and the KRT management will refund it. The package will then be sanitised before it is sent to the recipient,"  he added.
Sources: BERNAMA
YouTube Review: Getting Know These 5 Signs of A Healthy Relationship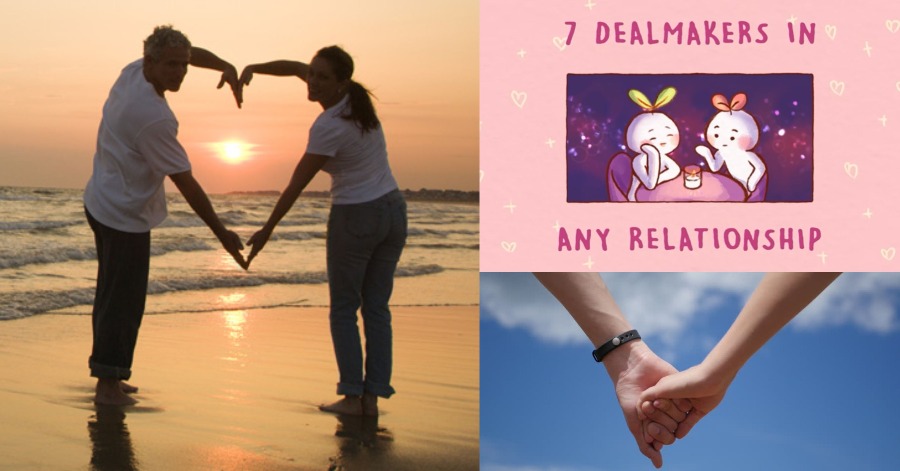 A healthy relationship is definitely something many people in this whole wide world have been looking for in their own life. This is because they wanted a relationship that could make everyone in their life to be happy. Partners respect each other's independence, can make their decisions without fear of retribution or retaliation, and share decisions.
Healthy relationships do not look the same for everyone since people have different needs. Your specific needs around communication, affection, space, shared hobbies or values, and so on may change throughout life. So, a relationship that works in your 20s may be nothing like the relationship you want in your 30s. Things may change.
1) Good Communication
You should be comfortable talking about any issues that come up, from things that happen in everyday life, such work or friend stress, to more serious issues, such as mental health symptoms or financial concerns. You and your partner can share your feelings, even when you don't agree, in a way that makes the other person feel safe, heard, and not judged.
2) Emotionally Supportive
At its core, however, emotional support is about providing love, support, reassurance, acceptance, and encouragement in a relationship. It's especially important in times of stress or sadness as it stabilizes the relationship and provides a positive foundation for both partners.
3) Willing To Grow Together And Adapt
A strong relationship can be considered a team. You work together and support each other, even when you don't see eye to eye on something or have goals that aren't exactly the same.
4) Being Able To Admit When They're Wrong
When you and your partner can admit you are wrong to one another and can discuss calculated efforts to move forward, you relationship will not just be stronger and more honest but more meaningful as well.
5) A Great Sense Of Humor
It's important to make time for fun and spontaneity when the mood is right. If you can joke and laugh together, that's a good sign. Sometimes life challenges or distress might affect one or both of you. This can temporarily change the tone of your relationship and make it hard to relate to each other in your usual ways. But being able to share lighter moments that help relieve tension, even briefly, strengthens your relationship even in tough times.
Sources: YouTube Psych2Go.
(Video) Check Your Nails Often! They Tell Something About Your Body!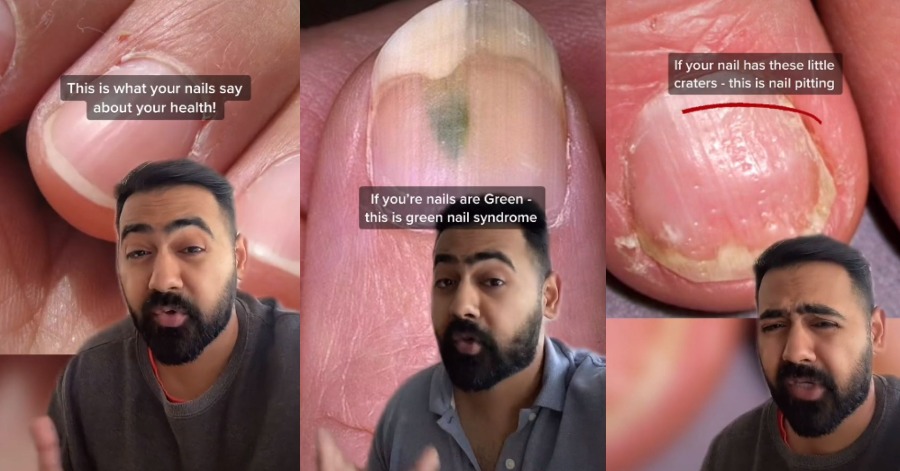 It may not seem like it, but a person's nails can say a lot about their health. It's true! A closer inspection at these tiny sheets of keratin can reveal everything from lung disease to allergies. Well, it turns out to be really true that our own nail health is closely associated with how well our body is functioning in other areas. You should take note of this.
Healthy nails are considered to be smooth with no discoloration, but if there's something amiss with the texture and also the color of yours, you have to really understand what you are dealing with in your health. Learn what your nails may suggest about your own health that you don't know with these 2 part videos that went viral on the TikTok app.

1) Cloud Like White Spots
It is common and usually normal for a nail to look like that. It can also be chased by physical injury to the nail.
2) Dark Streak
In rare cases, this can be a subungual melanoma which is a type of skin cancer.
3) Little Craters
It is usually called nail pitting. It can be caused by psoriasis, arthritis, and also eczema.
4) Yellow In Color
The common culprit would be a fungal infection. Tobacco from smoking also can also stain the nails yellow.
5) Nails Are Cracking And Flaking
This is the sign of brittle nails. It can also indicate any number of nutritional deficiencies. Make sure your diet is varied to avoid that from happening.
6) Absent Of White Crescent Shaped Things On Nails
It could suggest iron deficiency or anemia.
7) Entire Nail Is White With Pink Band On Top
It is called Terry's Nail. Usually associated with liver cirrhosis, kidney failure, or even congestive heart failure.
8) Green Nails
It is called the green nail syndrome. Commonly associated with a bacterial infection.
9) Massive Horizontal Dent
These are called Beau's lines. It is an indication that the body is recovered from or is in the middle of major stress.
10) Clubbing
The nails and fingertips take on a rounded bulbous shape. Although you can be born with it and totally normal, it is usually associated with chronic lung disease.
Sources: TikTok Dr Karan Raj Part 1, TikTok Dr Karan Raj Part 2.