Pandemic May Elevate Stress Levels, Warn Experts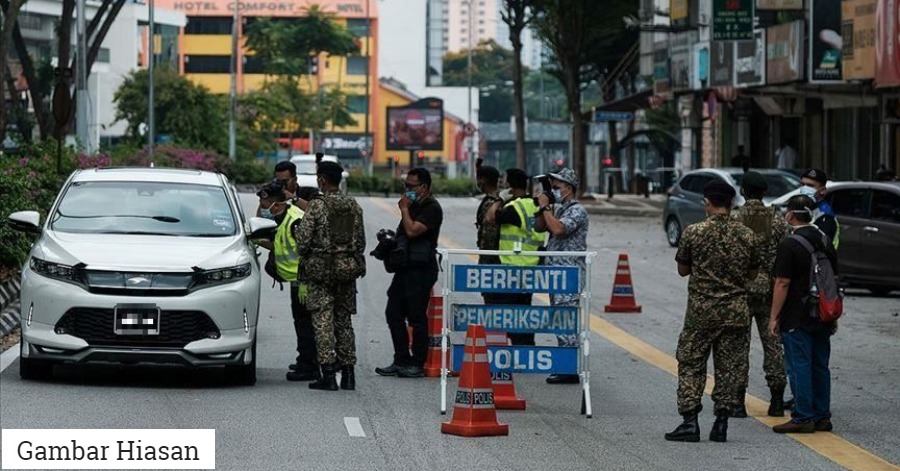 KUALA LUMPUR, April 2 (Bernama) – The public's anxiety levels are probably rising due to fears of contracting COVID-19 and uncertainties over how long the Movement Control Order (MCO) will be in force.
Individuals may have different reasons for their anxiety. Workers are worried whether they will have a job to go back to when the situation returns to normal, employers are worried about the loss of revenue and how to sustain their businesses, and healthcare employees are overworked and feeling stressed due to the increase in patient load, said occupational health consultant Dr Shawaludin Husin
He said financial concerns can often be a critical cause for stress, anxiety and even mental problems, particularly in the case of those who have dependents and have loans or debts to repay.
Concurring that the COVID-19 pandemic will have an impact on anxiety levels, UM Specialist Centre senior consultant psychiatrist Associate Prof Dr Muhammad Muhsin Ahmad Zahari said this is why it is crucial for people to conform with the MCO rules in order to stem the spread of the disease.
To put it simply, when people get infected, their families and friends are affected too.
"When the number of patients increase, it means more work for our healthcare workers who will face emotional, mental and physical burnout due to the extra workload and long working hours," he told Bernama.
As for those who are already suffering from obsessive compulsive disorder and generalised anxiety disorder, their symptoms may worsen during the pandemic period, he added.
EXTREME ANXIETY
Dr Muhammad Muhsin, who is also a lecturer at the Department of Psychological Medicine at Universiti Malaya's Faculty of Medicine, said while it is normal for people to feel anxious about the pandemic, it is another thing altogether if they cannot sleep and focus on their daily routine activities, as well as lose their appetite and want to be alone.
"These are signs of extreme anxiety and the person experiencing such symptoms must see a doctor immediately," he said, adding that individuals who feel overly anxious should make it a point to talk to others or pour out their feelings to a counsellor.
Confronted with the necessity to restrict their outdoor movements and practice social distancing, many Malaysians are complaining of boredom and loneliness on social media. Can the MCO (March 18-April 14) have an impact on mental health?
Said Dr Muhammad Muhsin:  "People must look at the positive side of the MCO. It's for their own good as it will help to curb the spread of COVID-19. But being social beings and used to moving around freely, people can develop anxious feelings if they don't understand why it (MCO) is being enforced."
He urged people to overcome their boredom and relieve stress by keeping themselves occupied with enjoyable activities such as skyping with their loved ones and friends, and engaging in healthy pursuits like physical workouts.
Dr Shawaludin said the stress threshold levels of people differ from individual to individual.
"Some people have the ability to manage well even if they are stressed and can continue to perform their duties and attain their goals but those who have no control over stress may face emotional, behavioural and health problems. Such people will always seem angry, hot-tempered and will not want to socialise… (over time) they may develop headaches, hypertension, diabetes and other illnesses,"  he explained.
GOVERNMENT AID
Dr Shawaludin, meanwhile, said the comprehensive RM250 billion 'Prihatin Rakyat' Economic Stimulus Package announced by Prime Minister Tan Sri Muhyiddin Yassin to mitigate the effects of COVID-19 would help to ease the stress faced by the people.
The initiatives, beginning April 1, include allowing Employees Provident Fund members to withdraw RM500 a month from their savings for up to a year and a six-month automatic moratorium on the payment on loans taken by individuals and small- and medium-sized businesses.
Giving some tips on how to relieve stress during this period, Dr Shawaludin said people should try to limit their exposure to news or television programmes about COVID-19 as repeatedly reading or hearing about any unpleasant issue can have a detrimental effect on one's emotional state.
"It's better for you to switch your attention to fun-filled activities like doing light exercises and playing indoor games with your families," he said, adding that to ensure physical and mental well-being, people should also eat a healthy diet and get sufficient rest and sleep and avoid consumption of alcohol.
The Women, Family and Community Development Ministry, meanwhile, has set up a special helpline – Talian Kasih – to provide counselling and psychological support to those who are affected by the COVID-19 pandemic and MCO.
Those in need of help can contact the Talian Kasih hotline at 15999 or WhatsApp 019-2615999. The hotline is available 24 hours. It is manned by 528 counsellors under the Board of Counsellors of Malaysia and the Social Welfare Department.
— BERNAMA
COVID-19 Developments Remain Complicated In Regional Countries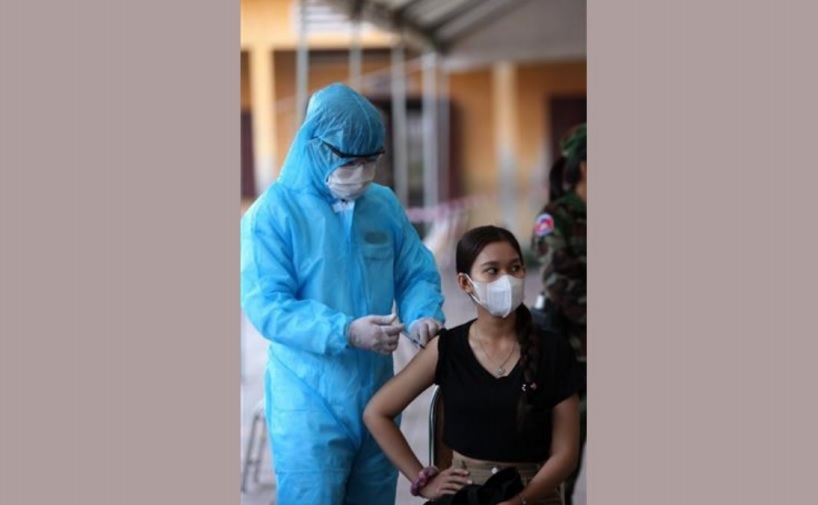 HANOI, May 6  — The COVID-19 development in several countries in the ASEAN region remain complicated, Vietnam News Agency (VNA) reported.
In Laos, the Health Ministry had confirmed 46 new COVID-19 cases on May 5, mostly in Vientiane and Bokeo province with 19 and 15 cases, respectively.
From May 4, the Lao government decided to apply lockdown for additional 15 days until May 20.
So far, Laos has discovered 1,072 COVID-19 cases, including 99 recoveries and no death.
Meanwhile in Thailand, the pandemic is still developing complicatedly with 2,112 new cases confirmed on May 5 and 15 deaths, raising the total cases to 74,000 cases, with 318 deaths.
Bangkok is still a hot spot of COVID-19 with 789 cases, VNA reported.
In Indonesia, 155,000 soldiers and policemen will be deployed within the framework of Operation Ketupat Jaya 2021 from May 6 to 17 to minimise the spreading of COVID-19 during the Muslims Eid al-Fitr holidays from May 13 to 14.
Some 4,276 personnel will be stationed in the capital city and its adjoining areas. The Jakarta Police will deploy these personnel at 14 isolation points and 17 check points.
The Operation Ketupat Jaya 2021 is being conducted to block access to and from Jabodetabek, to maintain security, and to monitor the implementation of health protocols to stem the transmission of the coronavirus disease before, during, and after Eid al-Fitr, among others.
Meanwhile, spokesperson for the COVID-19 Handling Task Force Wiku Adisasmito armed that all forms of homecoming activities, including the local homecoming, are banned during Ramadan and Eid al-Fitr to lower the rate of COVID-19 infection.
At the same time, Malaysia's capital city of Kuala Lumpur will re-apply movement control order (MCO) from May 7. This will be the third time the city is placed in MCO to control the COVID-19 pandemic.
Malaysian Defence Minister Ismail Sabri Yaakob said that the order is given after 17 new clusters were recorded.
The order will be applied until May 20. Food premises, such as restaurants, food trucks, hawkers and kiosks, are allowed to operate from 6am to midnight only. Dine-ins are not allowed and food served are for delivery and takeaways only.
Malaysia on May 5 logged 3,744 new cases in the last 24 hours to bring the total to 424,376. There were 17 more deaths, bringing the total fatalities to 1,591.
The MCO was applied for the first time on March 18, 2020 and the second time on January 13, 2021.
The same day, Executive Secretary of the Philippine Presidential Office Salvador Medialdea said that the Southeast Asian country will ban tourists from Pakistan, Nepal, Sri Lanka and Bangladesh from May 7 to 14 as part of efforts to prevent the entry of SARS-CoV-2 variants found in India.
Travellers coming directly from those countries, or with a history of travel to any of them within the last 14 days, would be barred from entering, he said.
Earlier, the Philippines banned travellers from India from April 29 to May 14.
On May 5, the country confirmed 5,685 new COVID-19 cases and 178 deaths, raising the count to more than 1 million with 17,800 deaths.
In Cambodia, VNA reported that Prime Minister Hun Sen had on May 5 ordered to vaccinate more than 52,000 people in all areas in the red zones of Phnom Penh with COVID-19 vaccines, with the administration of the rst dose to be completed soon and the second dose to commence once the stipulated time frame has been
reached.
To date, more than 1.5 million people have been vaccinated with either Sinopharm, Sinovac or Covishield (AstraZenacca vaccines) since February 10.
The same day, the Cambodian Ministry of Health confirmed 672 new cases, raising the total cases to 16,971, including 110 deaths.
Source: BERNAMA
(Video) Mumbai Teacher Drives Auto-Rickshaw, Carries Covid-19 Patients For Free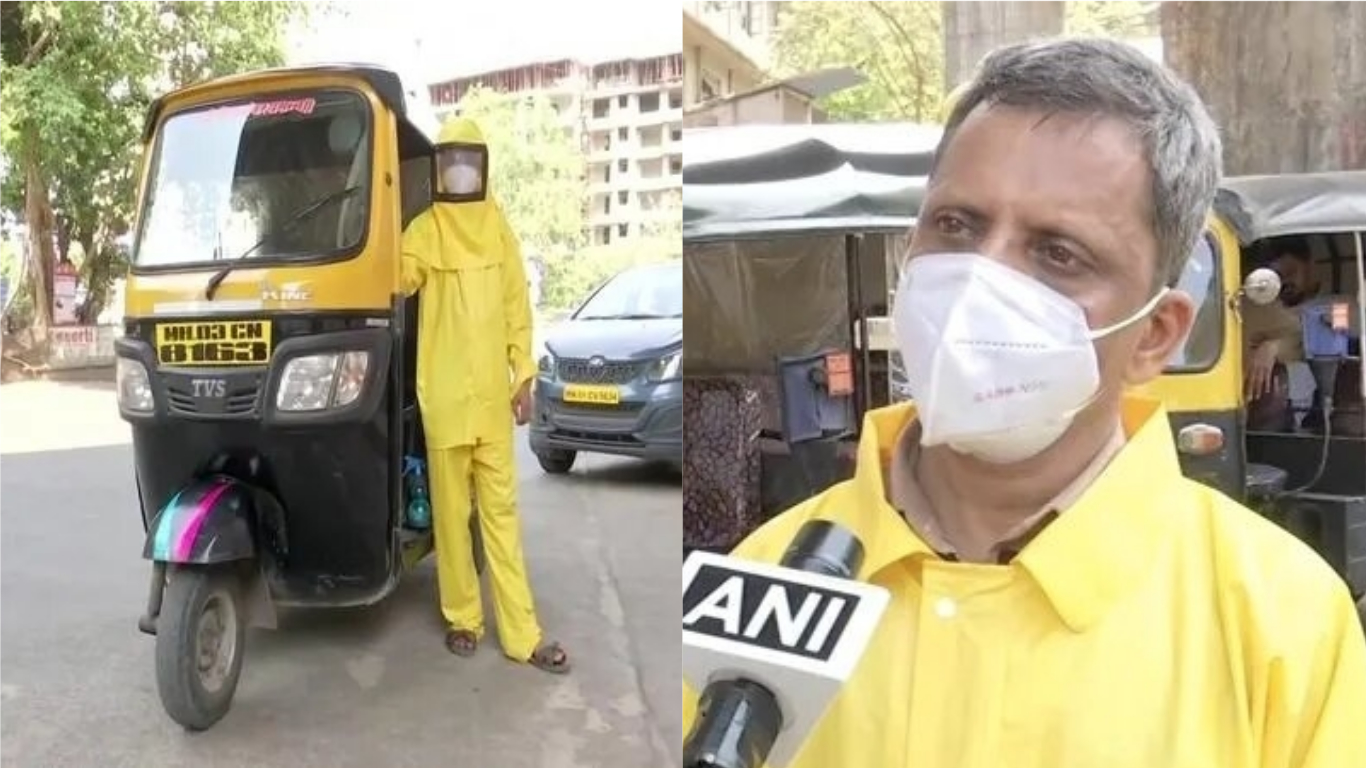 India is now facing the worst threat of Covid with the death toll rapidly increasing and their oxygen supply thinning. As a result, many good samaritans are helping those in need. A man in Mumbai helps by providing a rickshaw service from hospital to home and visa versa for free.
"I drop off Covid patients to Care Centres and hospitals for free, and also bring discharged patients to their respective homes," he added.
Dattatraya Swant, a teacher drives the auto-rickshaw by himself and provides free rides to Covid patients. He still makes sure to use precautions like wearing a PPE kit, sanitization, and others. Mr. Sawant teaches English at Dnyansagar Vidya Mandir School.
"For this, I personally take all precautionary measures. At present, the number of corona patients is increasing rapidly. Many of them are dying due to untimely treatment. In such a situation, whether the poor patients get government help in time or not, private ambulances are not affordable. And often public vehicles do not provide services to Covid patients. In such cases, my free service will be available to the patients," he said in an interview.
As the number of coronavirus patients soars, his volunteer is highly appreciated by all.
World Asthma Day: Unveiling 5 Asthma Myths That You Shouldn't Believe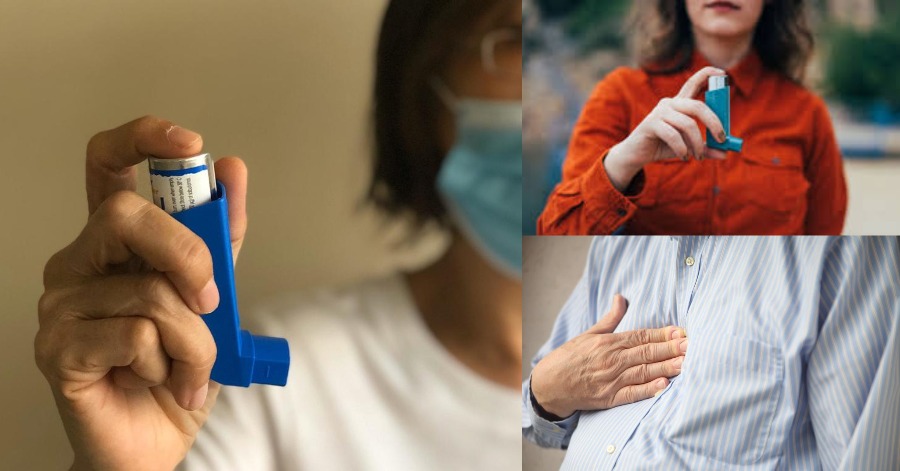 Today we commemorate world asthma day. Asthma has become a serious health problem in many countries regardless of the economic condition of the country. Asthma is a chronic disease of the respiratory tract characterized by narrowing of the airways, inflammation, and increased airway response to various stimuli that cause shortness of breath or difficulty breathing.
Other symptoms that can arise include chest pain, coughing, and wheezing that can be felt by patients who come to the pulmonologist. In diagnosing asthma, the doctor will do it comprehensively starting from recording the symptoms experienced and a physical examination. Investigations also need to be done to determine what therapy will be given.
These are 5 myths about asthma that you should not believe:
1) Asthma is a disease that occurs only in childhood and will heal itself as the patient ages.
Asthma symptoms can appear at any age. When symptoms appear and the child is under 5 years of age, doctors cannot make a definite diagnosis of asthma. Usually, the doctor's diagnosis is 'possibly asthma'. Because to definitely diagnose asthma, a spirometry examination is needed. Spirometry is a method of evaluating lung function where the doctor will ask the patient to breathe with this device. You will see how much air enters and leaves the lungs. So that evaluation by spirometry is usually done in patients over 12 years of age to get a diagnosis of asthma. So, this first myth is not true.
2) Asthma can heal or go away on its own
Asthma is often thought of as a childhood disease that goes away with age. It is true that asthma often occurs in children. Asthma attacks are also more common in children. Even so, asthma doesn't really go away. Research shows that asthma symptoms can change or become less frequent over time, but the condition persists. The condition in question is airway hyperactivity which can lead to chronic constriction and inflammation. Asthma can also occur in adults who never experienced symptoms as a child, usually as a result of prolonged or continuous exposure to asthma triggers.
3) It is not safe for people with asthma to exercise
Excessive, high-intensity exercise is a common asthma trigger, so it's no surprise that many people believe that it is not safe to exercise or exercise if you have asthma. But asthma is no excuse for not living a healthy lifestyle. In fact, by exercising with the appropriate intensity, and the patient using controlled therapy recommended by his lung doctor according to the dosage and in the right way, then the inflammatory process that is the basis of this asthma can be controlled. So that patients can carry out their daily activities, even exercise properly without interruption, and can also help reduce the incidence of asthma attacks. Exercises to improve lung health, such as swimming, light walking to jogging were also found to be associated with improved quality of life and fewer asthma symptoms.
4) Masks are not safe for people with asthma
You may have heard that masks cause a dangerous build-up of carbon dioxide (CO2) which you end up breathing in. This is not true, the CO2 particles are so small that they easily pass through masks and even special protective masks like N95. Research has also proven that the use of masks does not reduce oxygen saturation in the blood. In fact, all people with lung disease are advised to wear a mask. Using a mask may indeed feel uncomfortable, but wearing a mask in conjunction with social distancing and maintaining cleanliness can protect yourself and others from contracting infectious diseases that can trigger asthma attacks.
5) Inhaled steroids used to treat asthma are dangerous
Steroids are one of the gold standard treatments that have been recognized globally for treating asthma. But steroids have gotten a bad reputation because many people speculate that inhaled corticosteroids can stunt children's growth or become addicted. Many also think that the steroids used for the management of asthma are the same as the anabolic steroids used to build muscle. In fact, the steroids used for the management of asthma are corticosteroids which are actually similar to the hormones produced by the body. The corticosteroid that is routinely used is also an inhaled corticosteroid, which is an inhalation method so that it directly targets the airway, the dose is very small compared to the dose of oral medicine so that it does not pass through the digestive tract or enter the blood vessels. This inhaled corticosteroid works to suppress inflammation that occurs in asthma. The use of inhaled corticosteroids also of course must be under the close supervision of a doctor.
Sources: Pendidikan Pesakit