A Husband Suprises His Wife With A RM3,000 Cash Bouquet For Wedding Anniversary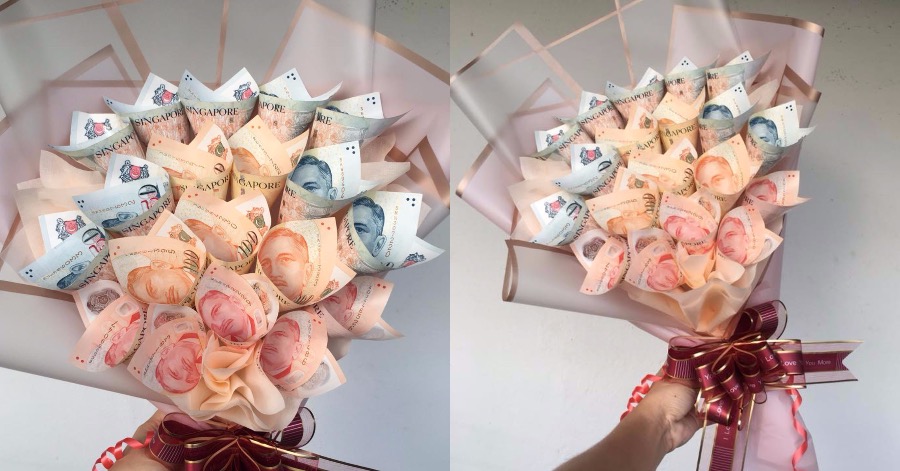 For those who already married, it must be one of a happy moment when celebrating a wedding anniversary. It does not matter if the pair have already married for 1 year or even 10 years, a wedding anniversary is a celebration that must not be forgotten.
Many presents that can be given on wedding anniversary from food, flowers, or even jewelry. But, how about giving a 'money-bouquet'?
Recently, a company from Singapore that specializes in making bouquet using money has posted on Facebook about one of their interesting orders from a customer.
According to the post, the bouquet was created after a customer had requested it to be made as a wedding anniversary gift for his wife.
The amount of money on the bouquet was believed to be in a total of SGD $1,000 (RM3,074.25). It consists of 5 pieces of SGD $10 notes, 9 pieces of SGD $50 notes, and 5 pieces of SGD $100 notes.
Source: J's Money Bouquet
No Thaipusam Celebration, Coconut Demand Drops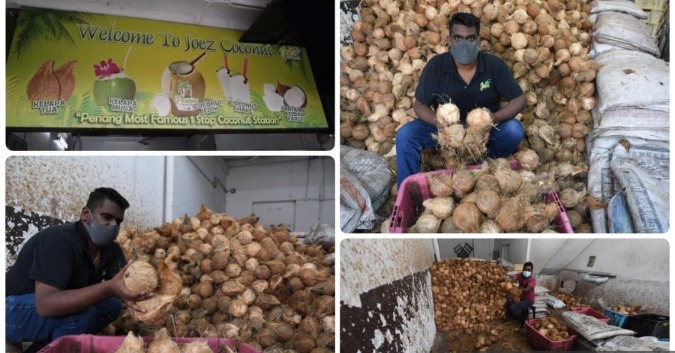 GEORGE TOWN, Jan 20 — The enforcement of the Movement Control Order (MCO) which has restricted Thaipusam processions and related activities this year, has put coconut suppliers in a quandary.
Suppliers of coconuts, an essential offering in the celebration, are incurring losses and are having to find other ways to market the pre-ordered coconuts.
Each year thousands of coconuts are broken by Hindus during Thaipusam along the eight kilometre stretch from Lebuh Penang to Jalan Kebun Bunga, near here, during the the Golden and Silver Chariots procession bearing the statue of Lord Murugan to fulfill vows during the festival.
Joel Jeyachandran, 36, who owns the coconut suppling outlet Joez Coconut, said the demand for coconuts for this year's Thaipusam festival had plunged due to the lack of mass demand because of the COVID-19 pandemic.
"The demand for coconuts has dropped 100 per cent, namely, from 80,000 (last year) to zero this year. This situation is expected to drag on until the Chinese New Year festival and also Hari Raya,'' he told Bernama when met at his premises in Jalan Datuk Keramat here, today.
He said, this was because temples would not be open for any religious ceremonies for the festival such as fulfilling vows by breaking coconuts.
"However, the demand for coconuts is normal for daily needs such as coconut milk, young coconuts and for drink products that we sell such as coconut shakes, coconut jelly and other products," he said.
According to Joel, his company was forced to shoulder a huge loss as it still had to pay the coconut supplier in Bagan Datuk, Perak for 80,000 coconuts as stipulated in the contract but would seek to mitigate the loss by selling the coconuts.
Meanwhile, a coconut retailer met at Joel's premises, T. Muthumanickam, 28, said he was struggling to keep the family business, which he had been running for the past 30 years, afloat in the absence of demand.
"Business is very slow due to the pandemic. I was also forced to lay off two workers (because I could not pay their wages)," he said.
On Jan 8, Penang Deputy Chief Minister II Prof Dr P. Ramasamy stated that for Thaipusam, which falls on Jan 28, the chariot procession in the state may be cancelled this year and urged Hindus to stay home on that day to curb the spread of COVID-19.
Source: BERNAMA
Coronavirus Found In China-Made Ice Cream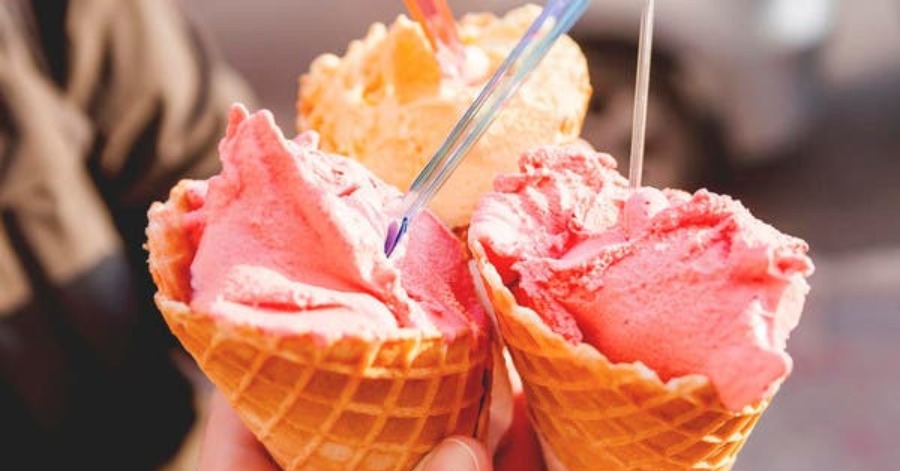 Recently, traces of the Covid-19 coronavirus have been discovered in ice cream produced in China. This shocking discovery has led to a government recall of products and 1,662 employees placed in quarantine.
Because of that, fresh questions among people have been raised over the risks of catching the coronavirus from food. According to a report, three samples of ice cream had been found to contain traces of Sars-CoV-2, which causes the disease Covid-19.
The particular company that made the ice cream is the Daqiaodao Food Co., Ltd and it is located in the northern Chinese city of Tianjin which is adjacent to Beijing and it already has been sealed.
An investigation suggested that Ukrainian milk powder used to make the ice cream was the likely source. Three samples of the powder and two further samples of ice creams from the same batch were also found to contain the Sars-CoV-2. This was discovered after taking more than 2,800 samples from the ice cream, packaging, manufacturing plants, and retail stores.
There was no indication anyone had contracted the virus from the ice cream after employees were tested for the coronavirus. Authorities said that the company produced 4,836 Covid-19 contaminated ice cream boxes. Some 2,089 of which have already been sealed and contained in storage as of Jan. 14.
The ones sold in Tianjin stores were being tracked down. Most of the 29,000 cartons in the batch had yet to be sold. Authorities in other areas have been notified. A total of 21 ice creams remained unaccounted for. The World Health Organisation (WHO) has said the risk of catching Covid-19 from frozen food is low.
The contamination of ice cream is seen as a new risk as the food is consumed directly without heating or cooking first. The cold environment can also prolong the lifespan of the virus.
Sources: South China Morning Post, Mothership
Dr. Noor Hisham's Give Condolences Towards The Family Of Late Dr. Ali Noor Bin Hassan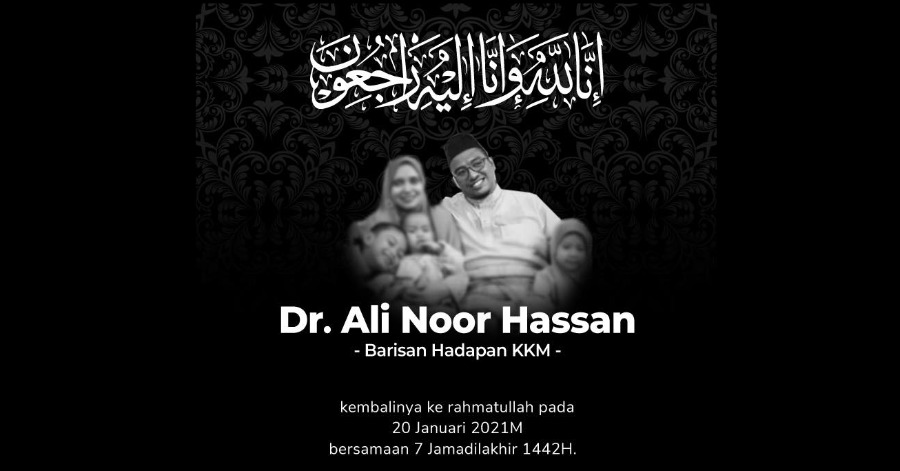 Tan Sri Dato' Seri Dr. Noor Hisham Abdullah has extended his sincere condolences towards all family members of the late Dr. Ali Noor bin Hassan. He recently posted his condolences on his official Facebook social media page. 
In his posting, he stated: "Condolences are extended to all family members of the late Dr. Ali Noor bin Hassan for his passing."
For those who do not know, the late Dr. Ali Noor is a MOH Medical Officer who is well-liked by his colleagues, patients, and the local community.
Through the same post, Tan Sri Dato' Seri Dr. Noor Hisham Abdullah also stated that the COVID-19 test for the late Dr. Ali Noor is negative.
"He was admitted to the Kuala Lumpur Hospital since early December 2020 due to other illnesses and has undergone several treatment sessions. In honor of the family members of the late Dr. Ali Noor, the MOH requested that any party not speculate on his case," he said.
"Let us all offer prayers and reminders for the late Dr. Ali Noor. May the soul of Allahyarham be showered with blessings and placed among the believers. Al Fatihah," he added.