Malaysians Love PM Muhyiddin's Humility, Sense Of Humour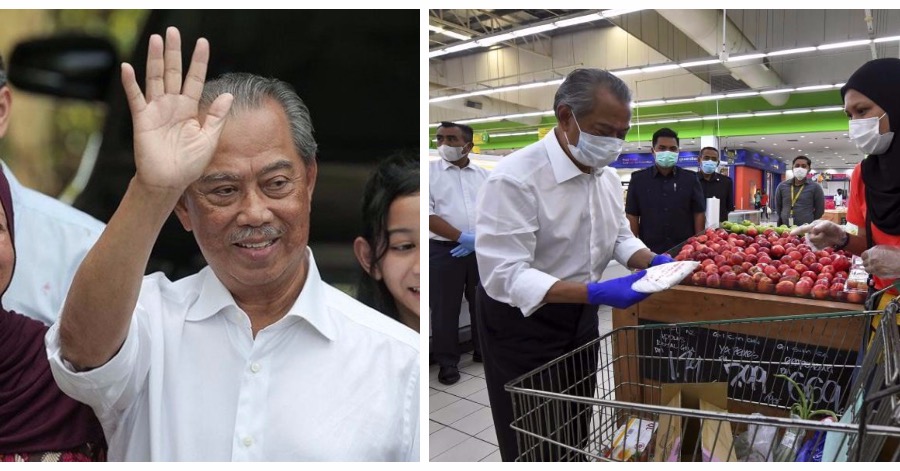 KUALA LUMPUR, June 9 — A leader, what more when he is the country's number one, is often seen as someone who is very busy with the country's administration, with no time at all to browse the social media for snippets into the lives of the ordinary people, or to humour them.
Nevertheless, Prime Minister Tan Sri Muhyiddin Yassin, despite being kept on his toes in having to manage the country and deal with the COVID-19 pandemic, maintains his humility and qualities of a good father that he has been nicknamed "Abah" (father) for sharing with the masses stories about ordinary people he got from the social media.
He clearly captured the people's attention and made it easy for them to understand the gist of his announcements relating to COVID-19 when he added in some viral information on what people do while being confined to their home during the Movement Control Order (MCO) or funny failed cooking attempts shared in the "Masak Apa Tak Jadi Hari Ni" group on Facebook.
The administrator of the group, Azlan Mohd Shukri, 47, described the Prime Minister's move in doing so as indirectly bringing him closer to the people, although some regarded Muhyiddin's antic as petty and nothing to shout about.
"It is not that the previous prime minister is not good, All prime ministers have their own approach, but when Muhyiddin speaks or says something which many may think would not matter to him, it surprises them, and that somehow proves that he acknowledges the people's efforts to fill their time at home during the MCO.
"There were times when he (Muhyiddin) dressed so casually when appearing on television to make announcements, in normal shirt, with folded sleeves which made the people feel closer to him, that he has been working tirelessly for the people," he told Bernama.
Other than viral stories and postings by netizens, Muhyiddin also recognised YouTube sensation S. Pavithra, 28, and her husband, M. Sugu, 29, and surprised them with presents four days after Bernama wrote a story on them.
"We are very grateful, we never expect the Prime Minister would know about us and our cooking channel," said Pavithra, whose Sugu Pavithra YouTube channel now has 626,000 subscribers.
Besides gifts, which included a tripod, a microwave oven, electric rice cooker and cooking products, from Muhyiddin, the couple also received a greeting card with a note saying: "With compliments from Tan Sri Muhyiddin Yassin. Keep up the good work. Just stay at home."
Sugu Pavithra shared her happiness with netizens and it received various reactions, including from one Awie Amri, who wrote: "Siapa sayang PM terbaru kita like sikit" (Who loves our new PM, click like) and Muhamad Syafiq Ahmad Zainal, who posted a comment "Perdana Menteri kita sporting dan kelakar" (Our Prime Minister is sporting and funny).
Others who praised the prime minister included a user by the name of VB Creation, who wrote: "Despite of his tight schedule, (he) has come forward to provide essential tools to enhance/encourage her (Pavithra) efforts to lift up better lifestyle. No PM had done this before, you have created history where it shows you care very much for the nation. Big salutation! God bless you always beloved PM. Amen".
When announcing additional measures under the Prihatin package for Small and Medium-sized Enterprises (SMEs) on April 6, Muhyiddin also brought smiles to the people when he said he was aware of people converting snippets of his speeches into a dance mix.
Rather than feeling annoyed, the prime minister went on to say that he is completely okay with it as it shows Malaysians' creativity.
The rap remix "ke sana, ke sini" that incorporated Muhyiddin's plea for the people to just stay at home was produced by Bass Agents, comprising two individuals,  Nick Chia and Chia Khoo Hoong.
"We thought it might be funny incorporating the Prime Minister's voice in our music to raise awareness," they wrote on their Instagram page.
The prime minister also displayed his sense of humour when telling the people that he knew of husbands wearing their wife's bat-like dresses, also of people riding bicycles in their house.
Although Muhyiddin mentioned them in his speech that was broadcast on television, the people could relate to it and made them feel closer to the prime minister.
" I hope it's nothing weird. That it's just something you do to get over boredom during MCO," Muhyiddin said.
On his 73rd birthday last May 15, Malaysians of all races, in a show of love for the prime minister, flooded his social media platforms with birthday greetings and well wishes.
Fatin Nazira Ammir Hamzah wrote "Happy birthday Abah…May Abah always be blessed by Allah and always in His protection. Continue to be strong in leading Malaysia".
Lee Seong Boon wrote "Tq PM Tan Sri Muhyiddin Yassin, Happy Birthday to you. God bless you abundantly", while Mageswari Murugiah posted "Happy birthday Tan Sri, the best Prime Minister for the rakyat during this testing times".
All these clearly show that Muhyiddin's casual and friendly attitude, as well as his humour, have won him the hearts of the people of various races. Thank you Abah!
Source: BERNAMA
TH Launches Stewardship Framework As Governance Foundation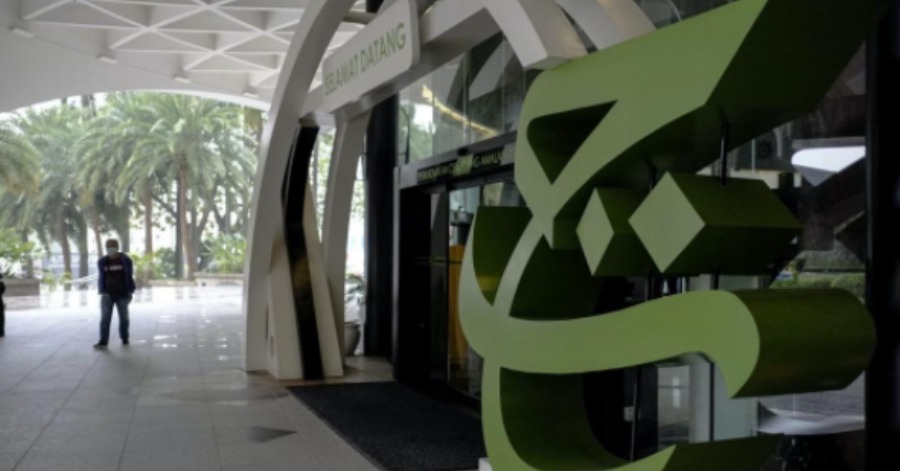 KUALA LUMPUR, Sept 3 — Lembaga Tabung Haji (TH) today launched its Stewardship Framework, the foundation of its governance structure to help the pilgrims fund board delivers its mandate of providing world-class hajj services more effectively and sustainably.
TH Chairman Tan Sri Md Nor Yusof said the framework is based on Maqasid Syariah or the higher objectives of syariah that covers five main principles namely the protection of religion, life, intellect, property and future generations.
"The main objectives of TH's Stewardship Framework are to embrace Maqasid Syariah, conduct operations in compliance with syariah principles and uphold strong corporate governance with integrity," he said in a statement today.
According to Md Nor as part of the launch, TH would also roll out internal programmes progressively to help its employees to internalise the framework and its role in strengthening corporate governance moving forward.
He added since the TH establishment in 1963, it has organised hajj for 1.5 million people and now, about half of all Malaysian Muslims or 8.3 million are now their depositors to help them save for hajj.
Md Nor said the growth of TH over the years has given rise to the need for TH to strengthen its governance structure further through its Stewardship Framework.
"With over 58 years of experience in syariah-compliant operations, it is essential for us to ensure the long-term sustainability of TH," he added.
Sources: BERNAMA
(Video) Shocking To Know! These 5 Palestinian Women Give Birth In Israeli Prisons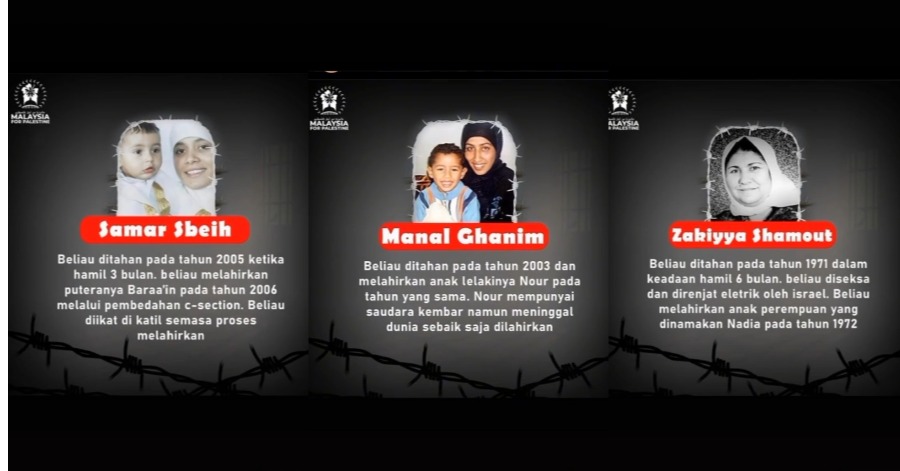 The news of a Palestinian woman that got charged with an attempted stabbing attack against the Israeli settlers that has gone viral is set to give birth in prison while awaiting trial, in reportedly the first such incident in nearly a decade and a half. Prison childbirth among Palestinian female detainees is considered rare. This is because there are far fewer female security prisoners than male security prisoners and even among female security prisoners, pregnancy is uncommon but this does not mean that cases like these did not occur before. There are actually numerous of them.
There are around 4,850 Palestinian detainees in Israeli prisons, including 41 women, 225 children, and 540 administrative detainees, according to institutions concerned with prisoners' affairs. Palestinian security prisoners are treated like any other detainee when it comes to giving birth behind bars. These are 5 similar cases.
These are Palestinian women that had to give birth in Israeli prisons:
1) Samiha Hamdan
According to the news, this Palestinian woman named Samiha Hamdan got detained in the year of 1981. She then gave birth to a baby girl that got named Tha'era in the same exact year.
2) Zakiyya Shamout
This particular Palestinian woman got arrested in the year 1971 with 6 months in pregnancy. She was sadly tortured and got electrocuted by the Israeli. She gave birth to a baby girl that got named Nadia in the year of 1972.
3) Samar Sbeih
She got detained in the year 2005 when she was 3 months pregnant. She gave birth to her baby boy named Baraa'in in the year of  2006 through C-section surgery. This Palestinian woman was tied to the bed when she was giving birth to her baby.
4) Fatma Al Zoq
This Palestinian woman was arrested in the year 2007 when she was 2 months in her pregnancy. She then gave birth to her baby boy named Yousuf in the year of 2008.
5) Anhar Al Deek
She is originated from Kafr Ni'ma Ramallah city. She was 25 years of age and was 9 months in pregnancy. She has been locked in the Israeli prison since 5 months ago.
Sources: TikTok w.n.fatihah_02.
MySejahtera App Is Now Updated For Better Service, Vaccine Status Included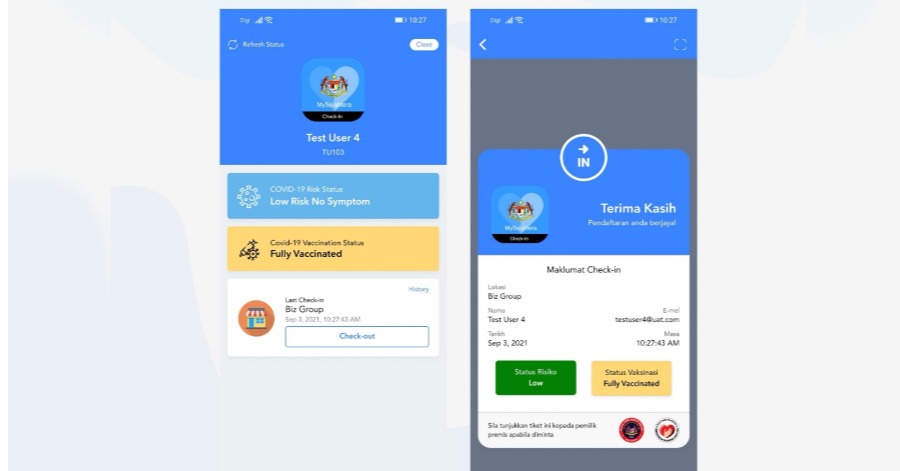 MySejahtera is actually a mobile app developed by the Government of Malaysia to facilitate contact tracing efforts in response to the COVID-19 pandemic in Malaysia. The main goal is quick identification of persons who may have come into close contact with anyone who has tested positive for COVID-19. This helps to stop the spread of the infection.
MySejahtera was developed with the strategic cooperation of the National Security Council, the Health Ministry, the Malaysian Administrative Modernisation and Management Planning Unit and the Malaysian Communications and Multimedia Commission. Since then, the app has been updated for better service.
According to Facebook that stated, "A new feature displaying vaccination status and risks on the MySejahtera homepage has been launched. People will start accepting this feature in stages. This is one of the efforts for us to live with COVID-19 more easily".
Sources: Facebook Kementerian Kesihatan Malaysia.