Mulan Delayed, GSC Will Repeat Spider-Man and Jumanji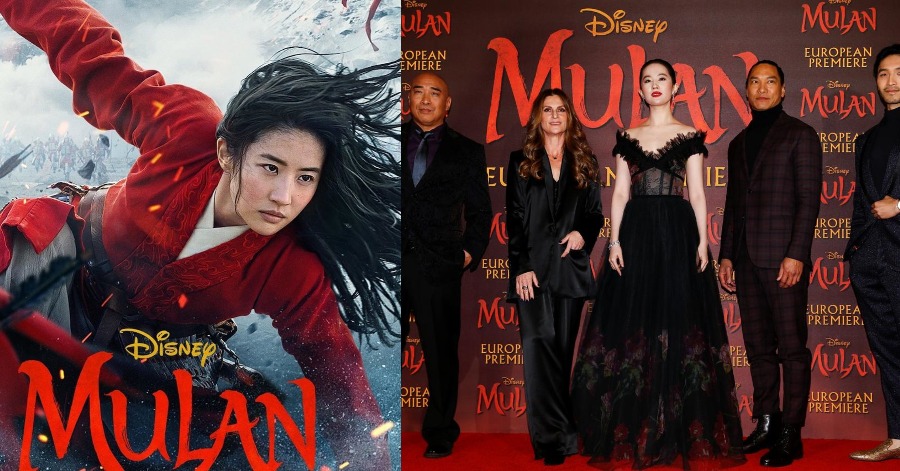 Disney has announced that Mulan will be delayed from July 24 to August 20. Although in Malaysia, cinemas start on July 1, in most places in the United States and China, cinemas still postpone the reopening.
According to the original schedule, Mulan was due to air in March but was postponed to July 24 following a curfew ordered by most countries.
Walt Disney Studios, based on their opinions of Alan Horn and Alan Bergman, said they still believe Mulan's film captivated her and that it was not affected as the film had the strength and message it gave the audience.
"We believe that every time that Mulan is forced to postpone again, she is not affected," they said. Christopher Nolan's Tenet Films is reportedly in the same fate as Mulan.
"Movie apa je yang ada 1 Julai nanti?" Haaa ni jawapan: pic.twitter.com/VKUadcQPRH

— GSC (@GSCinemas) June 27, 2020
Sources: Variety.com, GSC Screen Cinemas
(Video) Raya Songs Keep On Playing, 3 Interesting Facts That You Might Not Know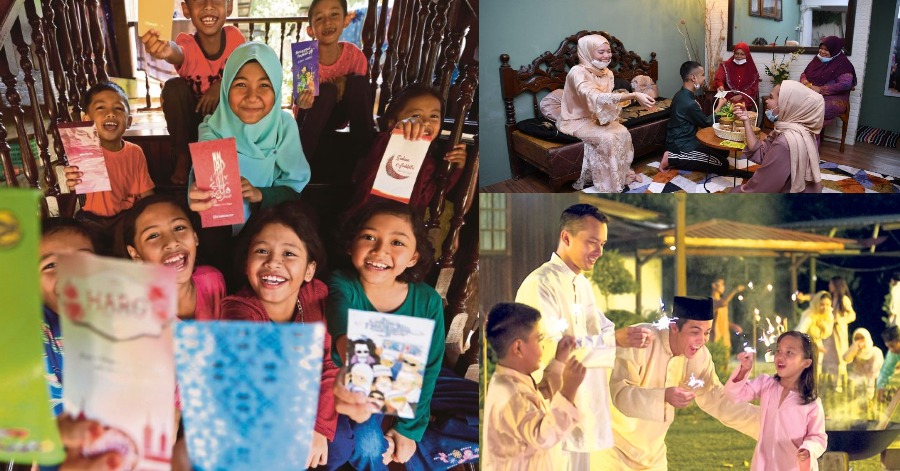 When the Hari Raya Aidilfitri celebration is getting near, there must be a lot of Raya songs that will get played on the radio. It actually does not matter if it is old songs or even new songs. However, despite the beauty of the songs that you know, there are interesting facts behind them that many people might not know about.
All of these facts might be shocking and also mind-blowing for some people who might just be heard about it the first time. These are 3 interesting facts that you might not know about Raya songs.
1) This Song Is The First Raya Song In Malaysia
Published in the year of 1936, the song got titled 'Selamat Hari Raya' and it was sung by Allahyarmah Aminah Nani, an aristocratic singer also known as Miss Aminah is said to be the first Hari Raya song ever recorded in the region.
2) The 'Balik Kampung' Song Was Originally Not A Raya Song
The Raya song titled 'Balik Kampung' by the late Sudirman was actually not recorded for Raya because according to the study, each song of this singer has its own theme. 'Balik Kampung' is intended for graduates who are excited to return to the village and the song is also chosen as a Raya song because the harmony is able to cheer up the festive atmosphere.
3) 'Selamat' Hari Raya' Song Actually Aims To Start A Strike
This Ahmad Jais song was actually created by the late P. Ramlee and also Jamil Sulong in 1957 to support the struggle of the film workers who went on strike on Hari Raya that year. In March and April 1957, employees of the Shaw Brothers' MFP (Malay Film Productions) film studio went on strike to demand more reasonable wages. Their strike lasted until Hari Raya which fell on May 1, 1957. One of the activities carried out by PERSAMA is to organize a charity concert to raise funds to help the struggle of workers who are on strike. In conjunction with Hari Raya that year, P. Ramlee and Jamil Sulong composed a new Raya song to be sung during the charity concert and only took 10 minutes to write the lyrics of the song.
Sources: YouTube dezydizzy, YouTube matwe5353, YouTube vil irik
Shop Review: 'Big Fish Small Fish' Where You Got Served Variety Of Delicious Fish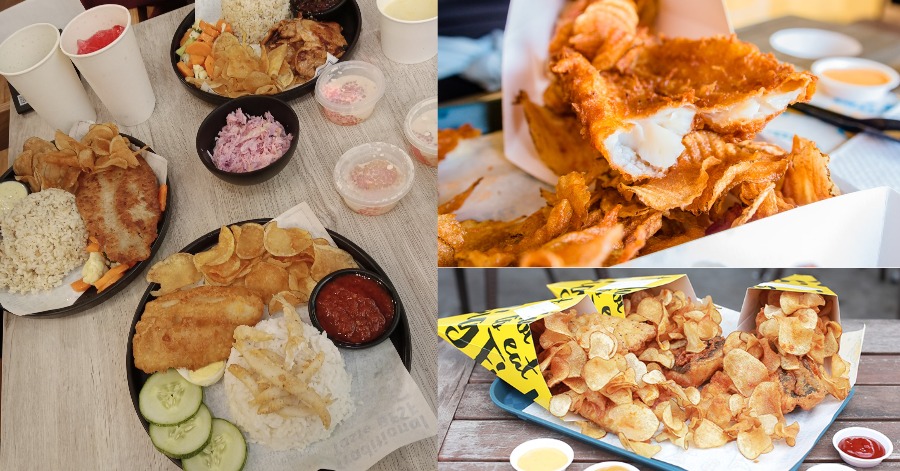 Big Fish Small Fish is a particular restaurant that offers a variety of fish in their menu. It offers the best Fish and Crisps meal. Fish fillet are battered and served with freshly sliced potato crisps or premium skin-on fries. You can choose anything from a typical Dory to premium choices like Hoki, Salmon, Halibut and Haddock. This eatery offers one of the most value-for-money fish and chips.
One unique feature for this particular eatery is that they have a counter where you can help yourself to all the sauces available, including cheese, salted egg, and spicy sauces. Disposable gloves and paper table covers are also provided to keep your hands clean.
Their menu has gone beyond their signature Fish & Crisps, offering everything from Classic Fish & Chips to special Kids' Meals that make dining out with your little ones a breeze. Their limited-time Chef's Creation menu even includes poached and baked options. For their Fish & Crisps, you can choose between 6 different types of fish, but don't worry if you're unsure. The menu has a useful infographic describing the texture and taste.
The Classic Fish & Chips are served with a lemon wedge, homestyle Tartar Sauce, and 2 free sides. The haddock was lean and firm, yet fell apart smoothly. The sweetness of the fish went really well with the sweet and tangy Tartar Sauce and of course, you can drizzle lemon juice over the fillet if you like it a bit more sour. What really stood out was the batter it was super crispy. The batter was golden-brown with a satisfying crunch and crispiness.
Sources: Facebook Big Fish Small Fish, Big Fish Small Fish.
Mao Mao: A Feline Professional Car Model That Earns More Than Most Humans
A cat in China is a professional cat model and earns between 5,000 yuan (RM3,183) to 10,000 yuan (RM6,366) per appearance. Mao Mao is a two-year-old British Shorthair from Chongqing, China.
Her rise to stardom was actually an accident. Zheng, her owner put the feline on one of the cars he was promoting in an auto show. This immediately drew a crowd of people who are excited to snap a photo of the cute kitty. That meant more exposure for the car brands. Since then, Zheng started promoting Mao Mao as a cat model to car brands looking for extra attention. Nowadays, the cat is a household name at auto shows and routinely lands a few appearances per month.
Like the human equivalent of the job, it's all about looking cute and attracting attention. Mao Mao is a natural. With her pouty face, nonchalant attitude along with the costumes, Mao Mao is irresistible. While most cats are shy, Mao Mao loves attention.
Animal lovers have no worries about her welfare as the owner loves her very much. Zheng only accepts three or four events per month, which still adds up to a pretty penny. Zheng makes sure to reward his pet for her "effort", buying her only the most expensive cat food and pampering her like the star that she is.
Source: Oddity Central