The Most Spoken Languages in The World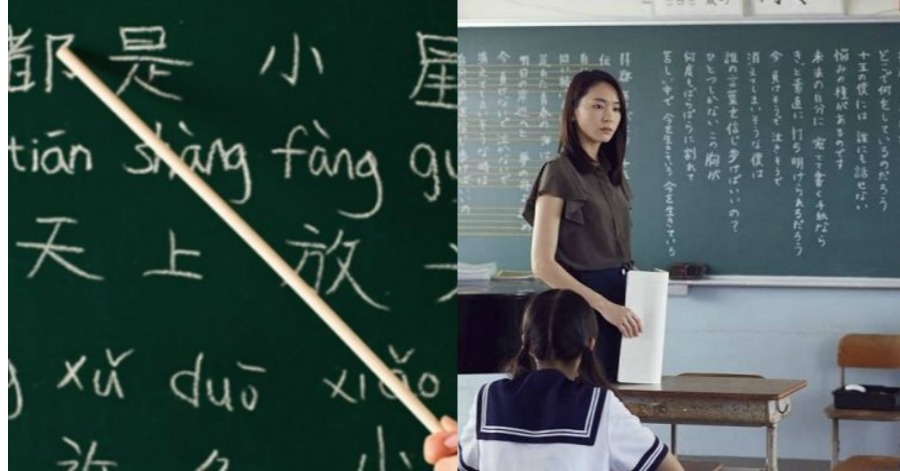 Language is the most important thing in modern human civilization. Imagine if we lived without language, and relied on ancient symbols like civilizations of the past.
Undoubtedly, language plays a very important role in interacting. The rapid development of languages ​​has recorded world histories we have learned since colleges, such as Greek, Sanskrit, and Greek.
Below is the list of the five most popular in the world.
1. Chinese
Chinese or Mandarin is the most difficult language to learn in the world. In China, there have 2 Chinese languages, Mandarin and Cantonese, but the more commonly used is Mandarin.
The difficulty in learning Chinese lies in the tone of the pronunciation and intonation of each word. The tone of tone contained in the Mandarin language is divided into 5 parts, namely:
First Note – high pitch intonation. (b? meaning eight)
Second Note – tone of pitch rises or rises (meaning to pull out).
Third Note – tone intonation decreases then rises (b? Meaning to hold).
 Fourth Note – decreased tone of tone (bà meaning father).
Neutral Note – flat tone (meaning usually used at the end of a sentence).
Another difficulty is that there are around 80,000 characters and you must master at least 3000-3500 words to be able to have a normal conversation with other people. For comparison, to be able to read 1 newspaper in Mandarin you need at least 3000 words.
2. Arabic 
Arabic is one of the difficult languages ​​because there are various kinds of Arabic dialects. There are at least 13 grammars in Arabic that are used every day in general conversation. If we write words on a piece of paper starting from left to right, then Arabic writing starts from right to left, of course, you have to get used to writing the inverted sentence.
Arabic also has a plural consonant, for example, if in English you want to say something has more than 1, you will add the letter "S" at the end of words such as Student to Students. But in Arabic student = Talib, while students = tulab.
3. Learning Japanese  
The Japanese language has 3 characters that are usually used, namely Hiragana, Katakana, and Kanji. Kanji is a word character that has similarities to Chinese if you need at least 3000 Chinese words, in your kanji only requires at least 2000 words.
While Hiragana and Katakana, there are 46 characters so that the total becomes 96 and if added with the pronunciation of the tone becomes 102. If in each language sometimes has a tone of tone, then Japan does not have a special tone of tone, it's just that the pronunciation of each word sometimes has its own intonation related to feelings.
Japanese has their own conveniences, if usually when we ask someone something we will use the subject and object then in Japanese you can leave the word. Example: "Have you eaten?", Whereas in Japanese only need to say the word "tabeta?" (meaning: eating?) to the person being asked.
4. Korean 
Although classified as one of the most difficult foreign languages ​​in the world, it turns out that Korean has a consonant of words that are easy to learn. Korean also has different pronunciation of words to show respect to someone who is older. Usually, the word of honor is shown at the beginning of a conversation and at the end of a sentence.
5. Greek 
Greek has a language that shows its own gender characteristics such as for women, men, and neutral. So that the pronunciation at the end of a sentence shows directly to who we are talking to, the verb pronunciation is also influenced by people, moods, numbers, and circumstances.
(Video) Popular Actor, Aeril Zafrel Announced He Is Confirmed Positive COVID-19
Popular actor Aeril Zafrel through his official Instagram account has confirmed that he was infected with the COVID-19 virus after doing a swab test last Tuesday.
According to him, he only found out that he was positive for the virus after the test results came out on Wednesday.
He is now reportedly quarantining himself for 10 days at his home. To find out more, follow the post he made on Instagram as follows:
Assalamualaikum you all…
last night I got the news I positive COVID-19.
Monday…
I went to my p.a / manager's house because he had a fever.
So I went there because it is my habit that I will take care of him if he is seriously ill before this.
So because the day is over so I decided to sleep there.
Tuesday, the next day I took him to the clinic and took a PCR test swab once with me.
Then I met the staff for a briefing launching a virtual online product at the end of this month, and I went home immediately.
Wednesday.
the result came out and I & manager positive
Immediately I called @kumpulan_megaklinik_zahran for my family and staff test swab because I met them…
RTK test swabs are all negative and are still waiting for the PCR result, pray for the negative as well.
Now I am self-quarantined near the upstairs room, I want to fill this 10 days with various activities in the room, pray guys. Now my manager has recovered and no more fever. But still self-quarantine.
View this post on Instagram
Source: Aeril Zafrel
Sales Advisor Shares 8 Perodua Cars That You Can Buy For The Monthly Payment Around RM400-RM500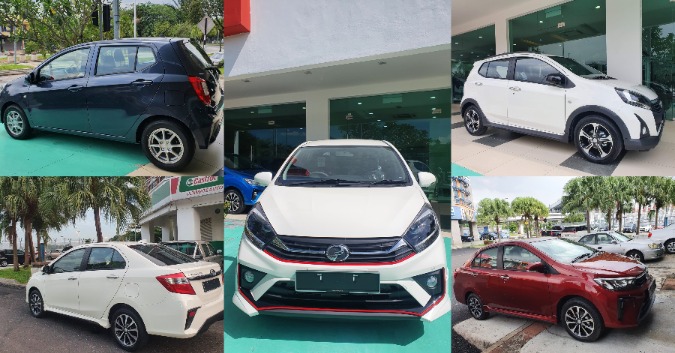 It has been a lifelong dream for everybody to own their personal car that they can buy with their own money. The only problem that most people have is that they do not know what kind of car is suitable within their monthly budget. This type of decision is something that people have to make carefully so that it won't burden them.
One particular authorized and certified Sales Advisor Perodua named Nur Syahira took it to her own official Twitter post to help all the Malaysians out there to own their personal car. This time around, she gave advice about what kind of car that people with a monthly budget of RM400-RM500 can get.
For more details about other cars that are available, feel free to contact Miss Nur Syahira on Twitter that is @mssyahira, or even Whatsapp: 60 17-515 1705.
Sebagai Sales Advisor (SA) Perodua, aku suka cadangkan customer beli kereta ikut kemampuan masing-masing. Pakai kereta ikut bajet bulanan yang korang boleh bayar.

Thread ni aku nak listkan kereta apa yang korang boleh beli dengan bulanan RM400 – RM500 je.

— Nur Syahira (@mssyahira) January 20, 2021
According to Nur Syahira, these are 5 suitable auto cars for a monthly pay of RM400-RM500:
1) Axia Standard G
Monthly payment of RM364.

Downpayment 10% RM3500.

A USB port on the radio.

14-inch rim.

5 seater.

Bonnet can hold 4 pieces of luggage.

Power window.

Electric power steering.

There is ABS with EBD.

Basic spec suitable for parents who want to go to the market.
2) Azia Gxtra
Monthly payment of RM381.
Downpayment 10% RM3600.
Same spec as Axia G but more safety features.
Can adjust driver seat (raise and lower).
Reverse sensor.
ABS with EBD.
There is traction control.
Seatbelt reminder.
Power window.
Retractable side mirror.
3) Axia SE
Monthly payment of RM419.

Downpayment RM3988.

Push start button.

There is a fog lamp.

Reverse sensor.

Front corner sensor.

Isofix system.

There are safety tinted windows.

ABS with EBD.

There are VSC and TRC.

Many more safety features.
4) Axia Style
Monthly payment of RM419.

Downpayment RM3988.

Same price as Axia SE.

Push start button.

Stylish design because there is a dummy roof-rail on the car.

Slightly large rim 15 inches.

Denim type seat.

There are TRC and VSC.

ABS with EBD.

Isofix system.

There are safety tinted windows
5) Axia Advance
Monthly payment of RM464.

Downpayment 10% RM4310.

Push start button.

More safety features than other Axia.

Full spec.

Steering leather.

There is advanced safety assist (ASA) 2.0.

There is a reverse camera.

There is a radio screen with a smart link, Bluetooth, GPS.
6) Bezza Standard G
Monthly payment of RM396.

Downpayment 10% RM3800.

Cc 1.0.

There is side skirting.

14-inch rim.

LED headlamps.

There are a USB and Bluetooth.

Auto-off headlamps.

Electric power steering.

Reverse sensor.

ABS with EBD.

Large bonnet 508 liters.
7) Bezza Premium X
Monthly payment of RM477.
Downpayment 10% RM4430.
Cc 1.3.
Push start button.
Side skirting is also available.
There is a fog lamp.
There are a USB and Bluetooth.
Front corner sensor.
There is safety tinted.
15-inch rim.
Dwi-tone Rim.
8) Myvi Standard G
Monthly payment of RM482.

Downpayment 10% RM4680.

There are 4 Airbags.

Rim 14 inches.

Cc 1300.

There are TRC, VSC, ABS with EBD.

Front corner sensor.

Reverse sensor.

USB and Bluetooth
Sources: Twitter Nur Syahira.
Mercedes Unveils Electric Compact SUV In Attempt To Outdo Tesla
As part of plans to take on rival Tesla Inc and sell more emission-free vehicles to customers to reach goals in Europe and China, Daimler AG's Mercedes-Benz unveiled on Wednesday the EQA, a new electric compact SUV.
The EQA will initially have a range of 426 kilometers (265 miles), with a 500km model coming later, the luxury brand carmaker said in a video presentation, the first of many electric vehicles Mercedes-Benz expects to introduce this year.
On Feb 4, the SUV will go on sale in Europe at what Britta Seeger's board of management described as "very attractive price points."
Last year, sales of electric vehicles (EV) took off in Europe as carmakers struggled to meet the CO2 emissions quotas of the European Union. In particular, revenues got a boost from subsidies included in the economic stimulus initiatives carried out in France and Germany.
During the first three quarters of 2020, sales of fully electric and plug-in hybrid models grew 122 percent across the EU.
The EQA is identified by Mercedes-Benz as an "urban entry model" and its "sustainability, versatility and fresh look" was touted by board member Seeger.
With its large investments in fossil-fuel cars, electric carmaker Tesla has made a head start on traditional carmakers and has dominated global sales. The mass-market Tesla Model 3 is the world's best-selling EV, led by Renault's Zoe in distant second place.
As well as pollution quotas, in some markets, carmakers face bans on fossil-fuel vehicles that are effective as early as 2030.
Source: Reuters