Winners Of Coppa Italia Final Will Be Having A 'Self-service' Medal Ceremony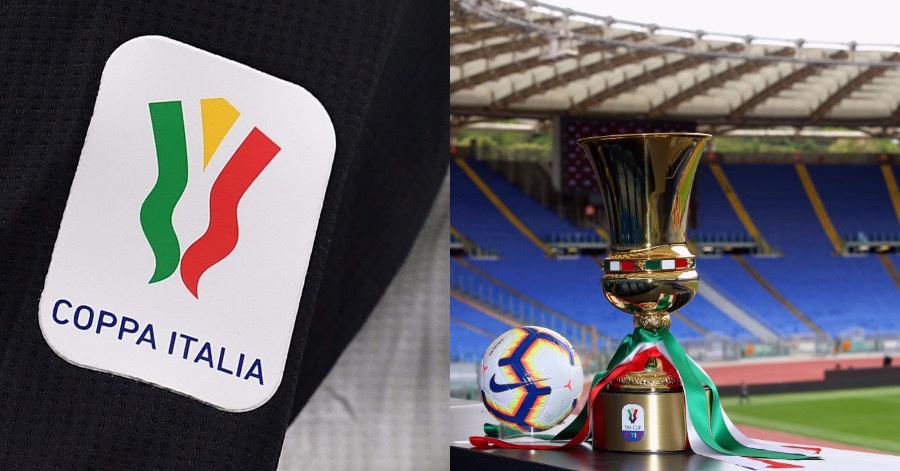 For the winners of Coppa Italia final between Juventus and Napoli, they will have to help themselves towards the medals and trophy after finishing the game. It has to be done because of the COVID-19 hygiene regulations.
"Let's call it self-service. The athletes will help themselves to the cup and medals, so as to avoid outside contact with the squad which is subject to strict controls," said Serie A chief executive, Luigi De Siervo on a video news conference yesterday.
Siervo also said that the stands for the game that is at Rome's Stadio Olimpico will be featuring with a digital choreographies'. It will also produce with the use of 'virtual graphics integrated with sophisticated software'.
"We are proud to be able to offer our fans an innovative, interactive and technologically advanced product," added Siervo.
Source: The Jakarta Post
(Video) Importance of Your Mental Health And Tips On How To Improve Them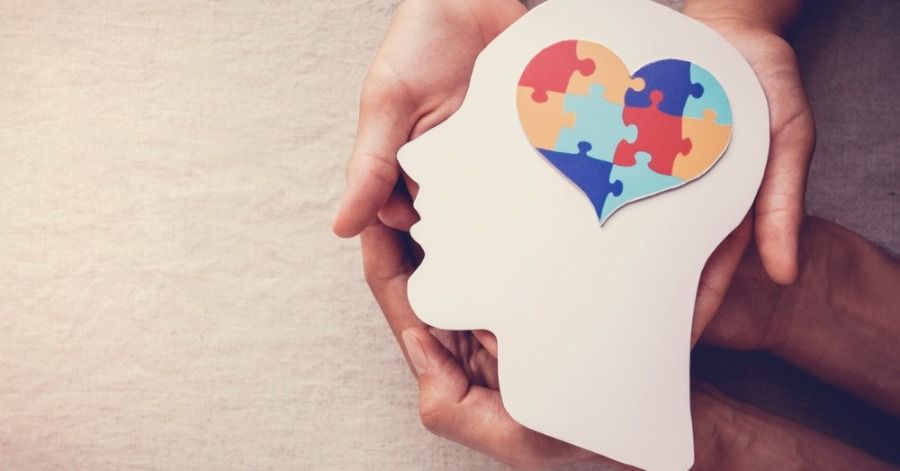 Most of us prioritize our physical health the most because we want to be healthy and live a longer life. Often, we neglect our mental health when actually, mental health contributes a lot to our physical being. Your mental health has an impact on how you think, feel, and act in everyday situations. It also has an impact on your ability to deal with stress, overcome obstacles, form relationships, and recover from disappointments and adversities in life.
We try to brazen it out by distracting ourselves or self-medicating with drink, drugs, or self-destructive habits, ignoring the emotional messages that tell us something is wrong. We bury our troubles in the hopes that no one will notice. We are hopeful that our condition will improve on its own over time. Alternatively, we may simply give up, convincing ourselves that this is "just how we are."
Mental health, like physical health, needs the effort to achieve and sustain. We have to work harder these days to maintain great mental health, simply because life takes a toll on our emotional well-being in so many ways.
Here are 4 tips for you to improve your mental health
1. Make yourself a priority
Have you got a chance to relax? Most of us are too preoccupied with our own well-being to give it much thought. Neglecting self-care has a negative impact on one's mental health. According to studies, poor eating habits damage not just your emotions but also your capacity to think. So, if you eat little, your odds of feeling terrific are slim. Exercise and getting enough sleep are also important for your mental health. Avoid self-criticism and treat yourself with care and respect. Make time for your favorite projects and interests, or widen your horizons. Do a daily crossword puzzle, start a garden, learn to dance, learn to play an instrument, or learn a new language.
2. Create positive thoughts
Positive thinking isn't a cure-all, and it won't solve all of your problems. According to a study published in the National Science Foundation, out of thousands of thoughts each day, 80% seem to be negative and 95% repetitive. Hence, there are lots of negative thoughts going on. A lot of us know what we're thinking but we don't check if it is positive or negative thinking.
It is easy to think positively. All you need to do is focus on the good things and practice gratitude. By doing so you're not only doing a favor for your mental health but you could also be a help for a friend in need.
3. Say what you feel
It makes you feel better to express how you're feeling. According to a UCLA psychologist, verbalizing our feelings reduces the intensity of our sadness, rage, and pain. So, if you want to improve your mental health, consider talking about your feelings with a friend, psychologist, or someone you trust. You could even jot them down in a journal. It is possible to have a positive and significant effect simply by writing down your feelings. So don't bottle up your feelings.
4. Be compassionate 
According to psychologists, compassion is a fundamental human attribute. As a result, we all have a natural tendency to be giving and kind to others. According to Ed Diener and Martin Seligman, altruism or selfless corcern for others increases mental and physical health and also, speeds up recovery from disease. Another research suggests that providing support for others may have positive effects on key brain areas involved in stress and reward responses. As a result, compassion drives us to assist and support others, as well as ourselves. It motivates us to do everything we can to alleviate the pain of others.
Sources: Psych2Go, UHS.UMICH.EDU, Help Guide
Less Than One Per Cent To Go To Achieve Fully Vaccinated Adult Population Target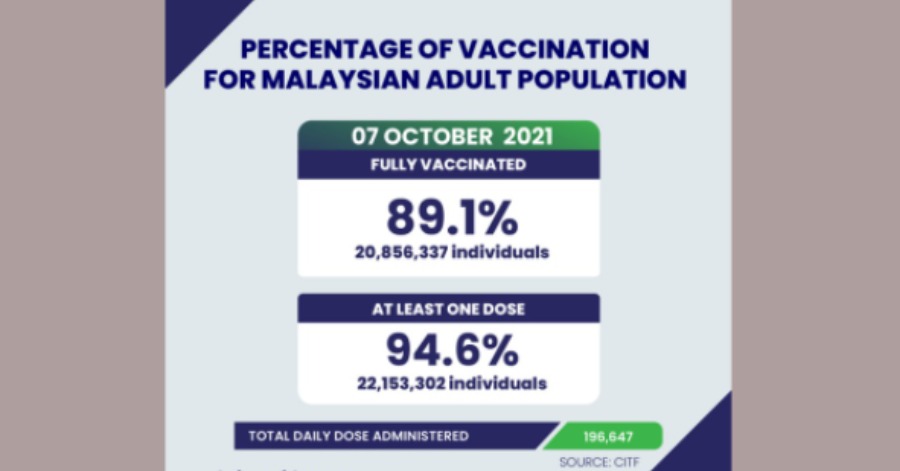 KUALA LUMPUR, Oct 8  — A total of  20,856,337 individuals or 89.1 per cent of the adult population in the country have completed their COVID-19 vaccination as of yesterday, just 0.9 percentage points short of the targeted 90 per cent.
Based on the Ministry of Health data on the COVIDNOW portal, 94.6 per cent or 22,153,302  individuals of the adult population have received at least one dose of the vaccine.
A total of 196,647  doses of the vaccine were dispensed yesterday with 108,092 as first dose and 88,555 as second dose, bringing the total number of doses administered under the National COVID-19 Immunisation Programme (PICK) to 45,204,479.
Meanwhile, 4.7 per cent or 147,938 of adolescents aged between 12 and 17 have completed their vaccination and 68.5 per cent or 2,156,346  teenagers have received at least one dose of the vaccine,
On Sept 22, Prime Minister Datuk Seri Ismail Sabri Yaakob said interstate travel would resume when 90 per cent of the adult population in Malaysia have been fully vaccinated.
Sources: BERNAMA
Kleptomania, A Disorder That Make Us Want To Steal!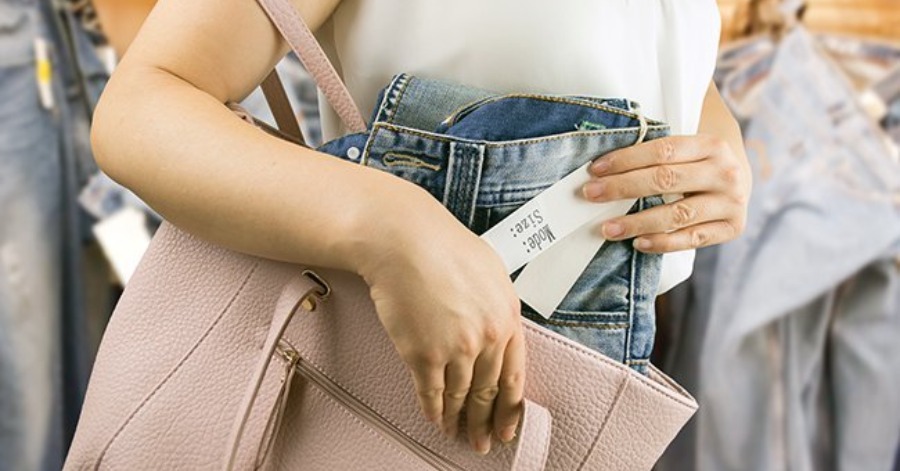 Have you ever come across anyone who steals things for no reason? It is not like they want to steal it but they just can't fight the urges they have. That my friend is a disorder called Kleptomania.
Kleptomania is a disorder characterized by an uncontrollable desire to steal. People will steal things that they don't need, can't afford to buy, or have little to no monetary value. Individuals with kleptomania have anxiety that is alleviated by stealing.
So how do you know if you or someone else has kleptomania?
Kleptomania is defined as a persistent inability to resist the temptation to steal, according to the DSM-5 diagnostic criteria set by the American Psychiatric Association. People with this syndrome feel a buildup of anxiety and tension before committing a theft, followed by a release of anxiety and tension after the theft. Stealing gives you a sense of accomplishment, comfort, and even pleasure.
It's vital to remember that kleptomania isn't about stealing for personal gain. People with this disease do not steal things for monetary gain or because they lust after the goods they take. These thefts are also unrelated to a lack of financial means to purchase the products in question. The artefacts themselves may have little or no monetary value in many circumstances.
The key symptoms are:
A repeated failure to resist the impulse to steal
Stealing items of no value or that one does not need
Feelings of relief or pleasure during the theft
Stealing is not due to feelings of anger, vengeance, hallucinations/delusions, a conduct disorder, antisocial personality disorder or a manic episode
The Myths
Kleptomaniacs have a greater rate of depression and anxiety disorders, as well as co-occurring substance addiction. While little is known about what causes kleptomania, eliminating popular kleptomania myths can help you understand the disorder better. Here are 3 myths about kleptomania.
1.Kleptomaniac can control their urges 
Kleptomania is classified as an impulse control disease by medical authorities. Impulse control disorders are defined as situations in which a person can't control urges that could harm them or others. The temptation to steal is strong and uncontrollable in those with kleptomania. Even though people with kleptomania are well aware of the dangers of stealing, they must steal to satisfy their cravings. Individuals with problem gambling, like those with other impulse control problems, may try but fail to stop. Kleptomania can be treated using a variety of methods, including medication and psychotherapy.
2. They only take valueable items
People with kleptomania steal goods not for their value, but to satisfy their lust for stealing, according to the diagnostic criteria. Many times, people steal things they don't need or want, only to hide them and never see them again. People who are suffering from kleptomania or shoplifting should seek medical help. Kleptomania, like any addiction, can be successfully treated even if people are afraid or embarrassed. It should be highlighted that medical experts will not disclose their kleptomaniac patients' stealing behaviour, therefore fear of being caught by law authorities should not deter a kleptomaniac from getting treatment.
3. They steal because they can't afford
If someone steals something just because it's valuable, they're not likely to be diagnosed with kleptomania, but they could be labelled shoplifters. Kleptomaniacs may, in rare situations, return stolen objects to their original owners or give them as gifts to others. Shoplifting and kleptomania are commonly mistaken, although they can be distinguished by whether the theft was premeditated or unintentional.
Now let's move into how to treat this funny disorder. There are two common ways to treat this disorder. Firstly, meditation where SSRIs, as well as other antidepressants, have been demonstrated to be beneficial in treating the symptoms of kleptomania and can be used in conjunction with cognitive-behavioral therapy. Secondly, psychotherapy
In conclusion, kleptomania is a serious psychiatric disorder that can have a significant impact on a person's ability to function and live. Not only may the disease cause severe distress, but it can also have major legal ramifications for those found stealing. Kleptomaniacs frequently face arrest, jail, and legal expenses.
If you or someone you know suffers from kleptomania, there are actions you may take. You can learn to cope with your impulses and replace destructive behaviors with more positive ones with the right treatment. If you think you might have kleptomania, talk to your doctor or a mental health expert to come up with a treatment plan that's right for you.
Sources: Very Well Mind, The Recovery Village,