Australia COVID-19 Cases Increase, 10 Postcodes in Melbourne Enforce Lockdown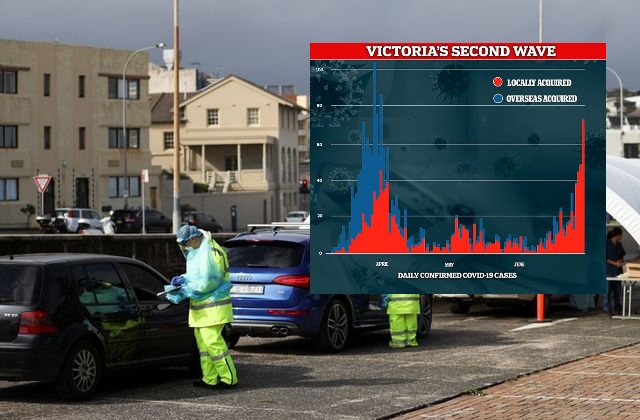 The increasing number of COVID-19 cases in the state of Victoria, Australia has made the Premier's state, Daniel Andrews to tightening back the movement control starting today.
A total of 233 new cases were detected with the addition of two new daily digits for 14 consecutive days over the past few weeks.
According to Andrews statement, the 233 new cases were unacceptable and a threat to the people of Victoria. He also reportedly directed investigations into the management of several quarantine hotels.
Roughly, around 311,000 people  have been given a stay-at-home order by Andrews. It means, these residents will only have 4 reasons to leave their home.
Those reasons are for work or school, for care or caregiving, for daily exercise, or to get food and other essentials.
"This only works if people comply, this only works if people use common sense and I am confident those communities will do that," said the Premier of Victoria.
"It is not normal that we can go back to. It is COVID normal that we all have to find and I'm sad to say, embrace, for the foreseeable future," he added.
Residents of 10 postcodes in Melbourne's north and west have been ordered to stay home from midnight tonight.
3012: Brooklyn, Kingsville, Maidstone, Tottenham, West Footscray
3021: Albanvale, Kealba, Kings Park, St Albans
3032: Ascot Vale, Highpoint City, Maribyrnong, Travancore
3038: Keilor Downs, Keilor Lodge, Taylors Lakes, Watergardens
3042: Airport West, Keilor Park, Niddrie
3046: Glenroy, Hadfield, Oak Park
3047: Broadmeadows, Dallas, Jacana
3055: Brunswick South, Brunswick West, Moonee Vale, Moreland West
3060: Fawkner
3064: Craigieburn, Donnybrook, Mickleham, Roxburgh Park and Kalkallo
According to the Ministry of Health Malaysia (KKM) that also sharing the info on Facebook, international flights was prohibited to land in Melbourne to reduce the need for travelers to be quarantined.
Added KKM, the news that was shared was to remind all of us. Obey the SOP given by the government and KKM's health advice.
Australian Researchers Discover New Way To Predict COVID-19 Severity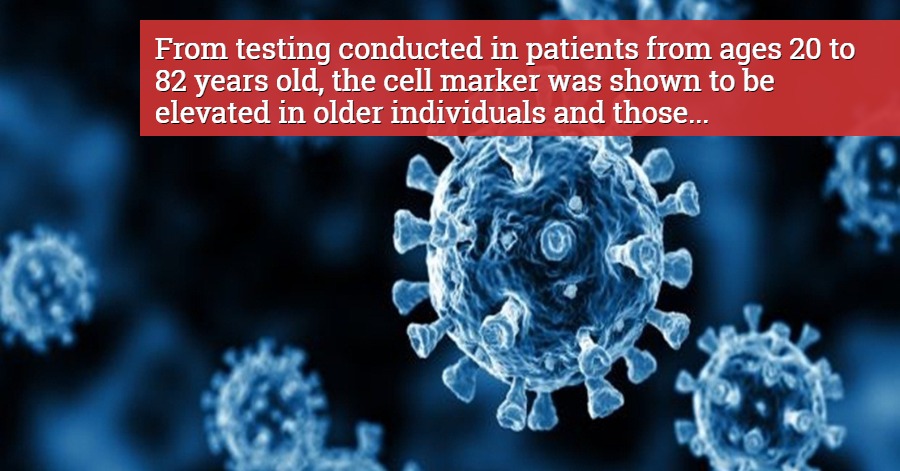 SYDNEY, Oct 19  — Researchers from the University of Queensland (UQ) have devised a new way to estimate health outcomes in COVID-19 patients by identifying their cell fitness.
The research, published in the EMBO Molecular Medicine journal on Tuesday, could bear major implications for the identification and protection of those most vulnerable to the virus, reported Xinhua News Agency.
"We found that patients with acute lung injury had higher levels of the biomarker in their lower respiratory tract and areas of cell death," said contributing author from the UQ's Diamantina Institute, Dr Arutha Kulasinghe.
 The cell marker in question is called hFwe-Lose or "Flower lose", and was revealed by the researchers to be a strong indicator of the severity with which COVID-19 was likely to develop.
From testing conducted in patients from ages 20 to 82 years old, the cell marker was shown to be elevated in older individuals and those with comorbidities such as obesity and immune function disorders.            "More importantly, we also found that the cell fitness marker outperformed conventional methods, such as age, inflammation and co-existing diseases, in predicting health outcomes, such as hospitalisation and death, in COVID-19 patients," said Kulasinghe.
The presence of the "Flower lose" cell marker could be identified in patients who were infected with COVID-19 through a nasal swab. Kulasinghe said this would give doctors a quick way to assess a COVID-positive patient's level of risk.
"The cell fitness marker would enable medical teams to identify patients more likely to develop severe symptoms, provide closer monitoring and earlier access to hospitalisation and intensive care."
While Kulasinghe said the research would need to be expanded to fully determine the robustness of the cell marker, the researchers concluded that the study had put forth a "novel prognostic biomarker for COVID-19 severity", which could change the way to assess and treat this devastating virus.
Sources: BERNAMA
Labuan Rolls Out COVID-19 Vaccine Booster Shots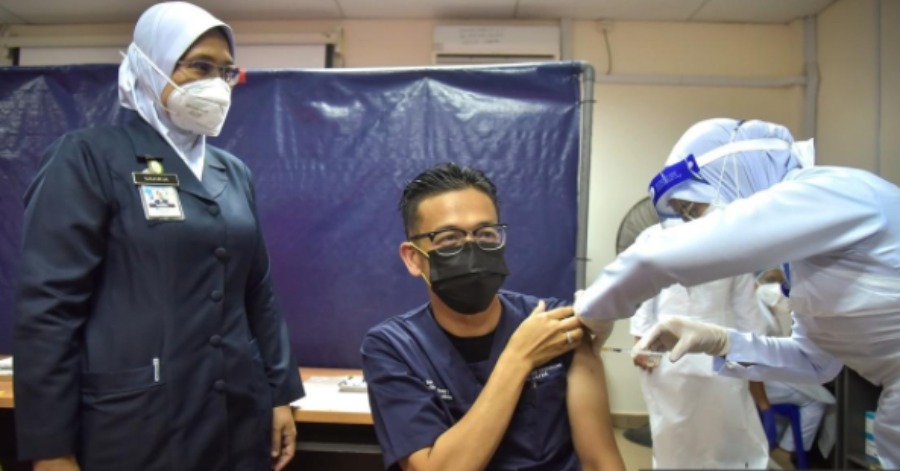 LABUAN, Oct 18 — Labuan has begun administering COVID-19 vaccine booster shots under a three-phase exercise which will see almost 20,000 people getting their third jab.
Labuan Health director Dr Ismuni Bohari said the first phase would involve 1,290 healthcare personnel, the second phase, 2,500 non-healthcare frontliners including the media fraternity; and the third phase, some 16,000 individuals in high-risk groups.
"We have received the green light from the Ministry of Health (MoH) to administer the booster shots, with our healthcare frontliners to be vaccinated starting today until the end of the week," he said before the launch of the booster shots at the Membedai Health Clinic today.
He said all the three phases are expected to be completed by the end of the year or early next year.
"Only individuals who have completed the recommended six-month interval after the second dose are eligible for the booster shots," he said.
"We have set up vaccination centres at Labuan Hospital, Labuan air force base camp and the Membedai Health Clinic," he said.
Dr Ismuni said the booster shots would also be made available at all private clinics via appointments.
"Those eligible can contact the clinics to set their appointments," he said.
Sources: BERNAMA
Statement On Anti-vaxxers: Govt Has Explained Enough On Benefits of COVID-19 Vaccines – Khairy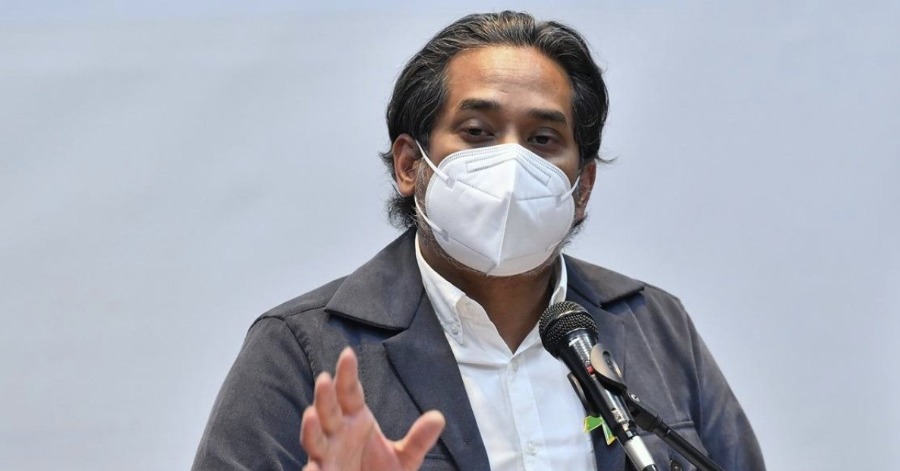 KUALA LUMPUR, Oct 18  — Health Minister Khairy Jamaluddin said the government had made enough effort to explain the goodness and effectiveness of the COVID-19 vaccines to the public.
He said his ministry had in fact provided all the scientific evidence on the effectiveness of the vaccines on people.
"And we continue to provide the explanation. I'm sorry I have to be firm on this issue. Call me dajjal (evil) or whatever," he tweeted on his Twitter account today.
Khairy had previously said that the government would be taking a firm approach against those who refused to be vaccinated against COVID-19 by imposing difficulties upon them.
Yesterday, Opposition leader Datuk Seri Anwar Ibrahim described Khairy's statement that the government would continue making the daily life difficult for those who rejected the vaccines as arrogant.
Anwar, who is also PKR president, said it was the government's role to continue appealing to and educating the public on the advantages of taking the vaccines to fight COVID-19.