Balancing The Needs Of Different Generations, Villages in Chini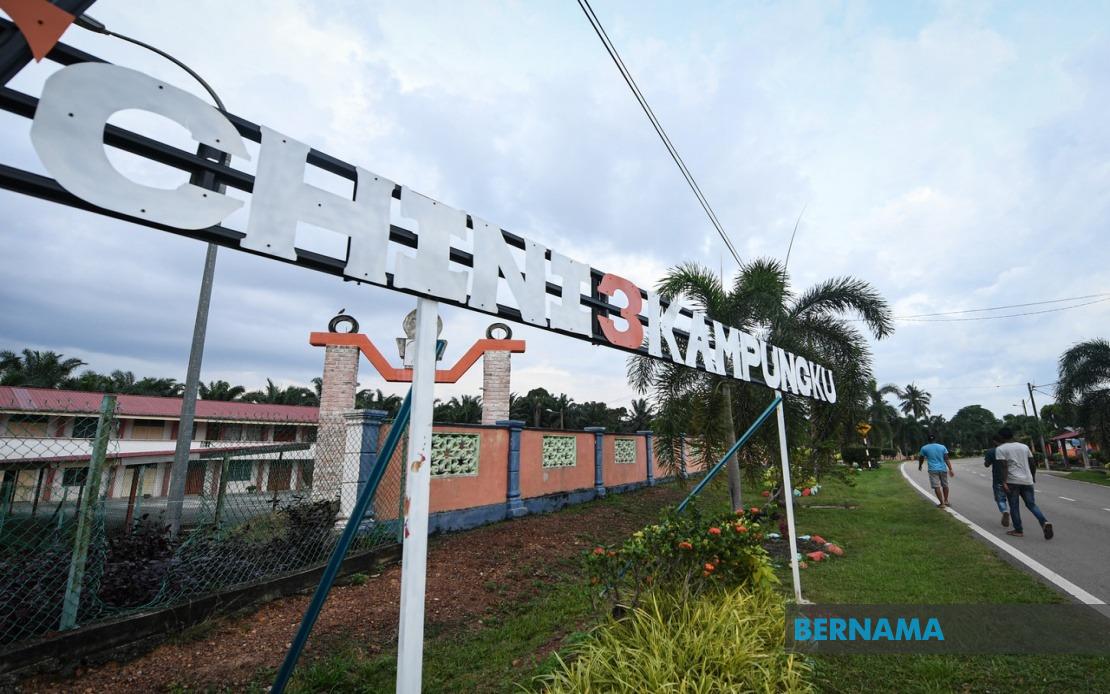 PEKAN, July 3 — The Chini state seat by-election tomorrow will determine the new people's representative who will be responsible for looking after the interests of the people in the Felda area which makes up 82 percent of the constituency, as well as those in the traditional villages and Orang Asli settlements.
This area, located about 70 km from here, is categorized as rural and there are major challenges for the newly-elected state assemblyman who must see to the needs of the old and new generations of people here.
As an estate locality, while land and housing are not issues to the older Felda generation, they are to the younger generation who have difficulty acquiring land and are hoping for better amenities.
Meanwhile, the villagers in the surrounding area and the Orang Asli community feel they are not as lucky as the Felda settlers.
A resident of Felda Chini 5, Wan Chik Mat, 69, feels that the younger generation should be given the opportunity to live close to their elders and jobs should be created for them, which would also boost the local economy.
Factories could be built here, he said, and the younger generation encouraged to be involved in agriculture.
"Job opportunities are crucial because people who are jobless could become involved in anti-social or criminal activities," he told Bernama.
Siti Hasmiza Adenan, 28, from Felda Chini 2 feels the new people's representative must give attention to the problem of housing for second-generation Felda settlers.
She said many children of Felda settlers are interested to live here but the insufficient housing here has made them move away.
"Otherwise, they have to live with their parents or siblings, which is not a suitable arrangement if they are already married," she said.
Trader Mohd Khairy Barderin, 28, also stressed on job opportunities and suggested that tourism activities in Tasik Chini be given a boost.
He also urged the Felda management to promote training programs and provide loan facilities for second-generation settlers so as to encourage them to go into business.
"Actually, there are already many training programs and loan facilities but many do not know of them," he said.
Meanwhile, Zainal Abidin Ahmad, 80, from Kampung Batu Balik near here, is hoping that the new people's representative get better health facilities for the people here.
He said he has to go for medical checks and follow-up treatment at the Padang Rumbia Health Clinic here, which is 20 km away from his home, a far distance for someone his age.
"I and about 500 residents here hope that the new state assemblyman will look at how we can get better health services," he said.
In the Orang Asli settlements, while the facilities are good in some areas, those with a small number of residents do not enjoy the same benefits.
So the new Chini state assemblyman must address the needs of the older generation and the young as well as those in the surrounding villages.
The Chini state seat by-election tomorrow sees a three-cornered fight between Barisan Nasional (BN)'s Mohd Sharim Md Zain, 41, and two Independent candidates Tengku Datuk Zainul Hisham Tengku Hussin, 64, and Mohd Shukri Mohd Ramli, 49.
There are 20,990 registered voters here comprising 20,972 ordinary voters and 18 early voters, with those aged 40 years and below forming the majority at 56 percent.
Sources: BERNAMA
Canada Bans Flights From India And Pakistan For 30 Days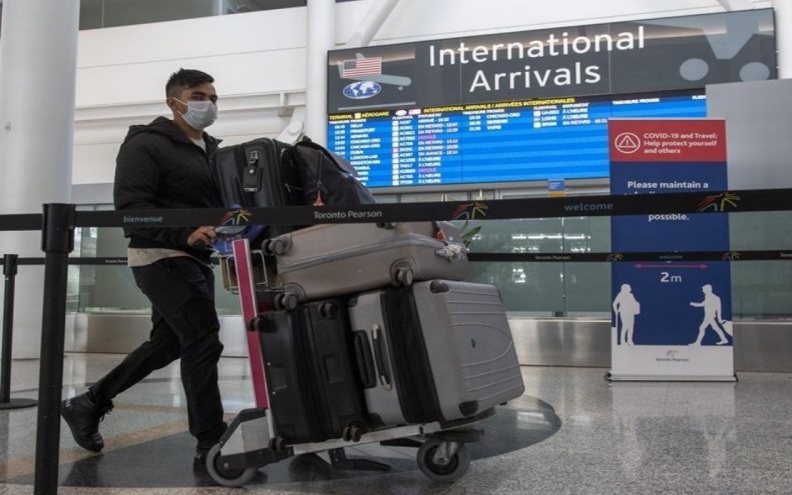 OTTAWA, April 23 – Canada announced a 30-day ban on all flights from India and Pakistan effective Thursday as COVID-19 cases continue surging in the two countries, reported Xinhua news agency.
"Given the higher number of cases of COVID-19 detected in air passengers arriving in Canada from India and Pakistan, Transport Canada is issuing a notice to airmen, or NOTAM, to halt direct passenger air traffic from those countries," said Canadian Transport Minister Omar Alghabra at a joint press conference with other Canadian ministers on Thursday.
The minister said the ban is implemented as more passengers arrive in Canada with positive test results from those two South Asian countries.
If travellers departing from those two countries take an indirect route home, they will be required to show a negative PCR test at their last point of departure. Once they arrive in Canada, they will  follow the standard protocols, unless exempt, including taking another test and booking a stay at a designated government hotel while they await their results.
Health Minister Patty Hajdu said the ban will allow Canada's public health experts to collect more data about the epidemiology in those regions.
"I want to say that our hearts are with the citizens of India, Pakistan, indeed the whole region during these incredibly difficult times. In the meantime, we'll continue to apply stringent testing and quarantine measures for all passengers arriving in Canada," she said.
In a letter to Canadian Prime Minister Justin Trudeau earlier on Thursday, Both Ontario Premier Doug Ford and Quebec Premier Francois Legault called on the Trudeau government to cut the number of international flights arriving in Canada and impose greater restrictions at the Canada-U.S. land border.
Also on Thursday, the House of Commons passed a motion to have the government immediately suspend non-essential passenger flights from countries with high rates of COVID-19 variants infections.
Source: BERNAMA
Man Cheats On 35 Women By Becoming Their Lover, Just To Get Birthday Gift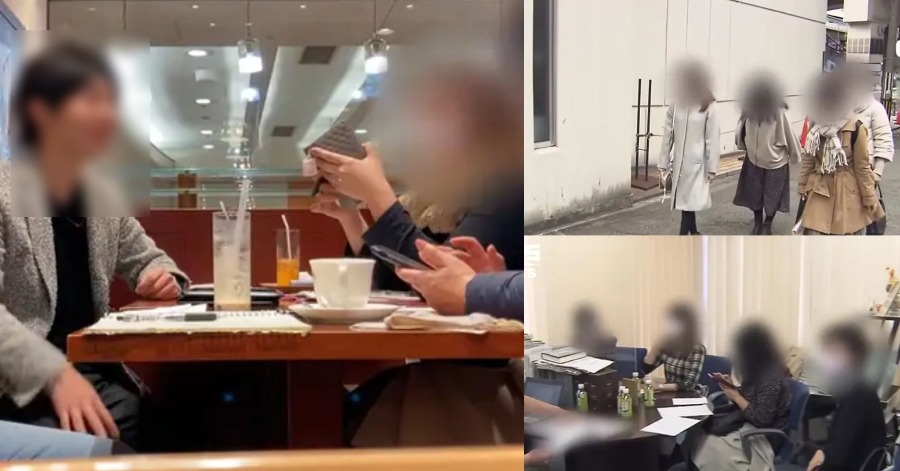 A Japanese man has been arrested after cheating on 35 women at the same time, to get a gift for his birthday. The 39-year-old would try to approach women and pretend to want to make them his girlfriend, just to get a gift in conjunction with his birthday.
The suspect from Kansai, Japan will give each of his 'lovers' a different 'birthday' date.
According to a report, the total number of women who became victims was 35 but it was reported that the actual number of victims exceeded that number.
He told one of his 47-year-old victims that his birthday was Feb. 22.
Meanwhile, another 40-year-old victim claimed he told her that his birthday was in July and a 35-year-old woman said that she thought the man's birthday was in April.
His actual birthday falls on November 13th.
He not only cheated the women in terms of cash, as well as some expensive clothes for one of his birthdays, but he also managed to sell some of the toiletries he sold, all for a profit.
It is believed that he is targeting single women, starting a relationship by indicating that he wants to get married at some point later.
The man's actions were then uncovered after all the women who were his victims 'cooperated' and then reported his cunning tactics to the police last February.
The suspect allegedly deceived all his victims where it was reported that the result of his fraud reached 100,000 yen including gifts, clothes, and cash.
Source: LADBible, SoraNews24
Weak Earthquake Detected In Ranau, Sabah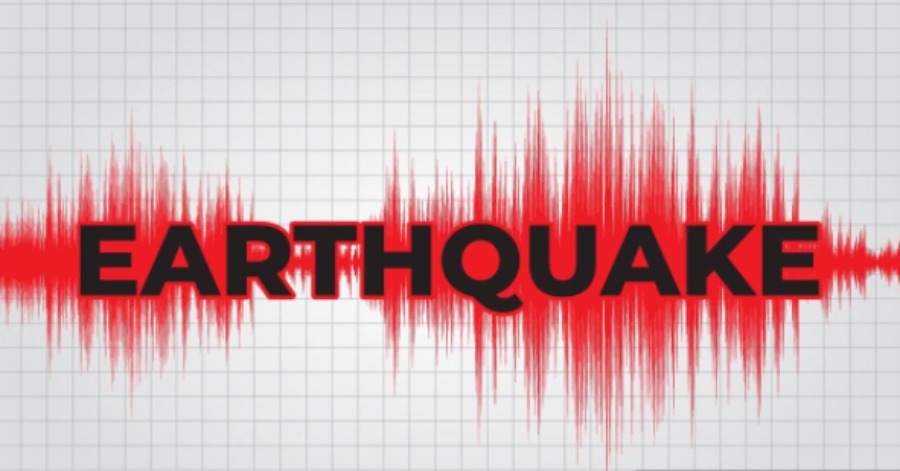 KOTA KINABALU, April 23 — A weak earthquake, the third one detected this month, measuring 2.5 on the Richter scale, occurred in Ranau district at 12.02 am on Friday.
The Malaysian Meteorological Department (MetMalaysia), in a statement, said that the epicentre of the quake occurred 8 kilometres northeast of Ranau, at a depth of 10 km, may have caused tremors to be felt around the district.
The first weak earthquake in Ranau this month occurred at 11.10 pm on April 18, measuring 2.8 on the Richter scale and followed by the second one, measuring 2.7 on the Richter scale at 1.05 am the next day (April 19).
Meanwhile, a spokesman for the Sabah Fire and Rescue Department (JBPM) when contacted said they had not received any emergency report on the incident.
Sources: BERNAMA