COVID-19 Updates: US Cases Top 2.6 Mil, Possibly Up To 100,000 Per Day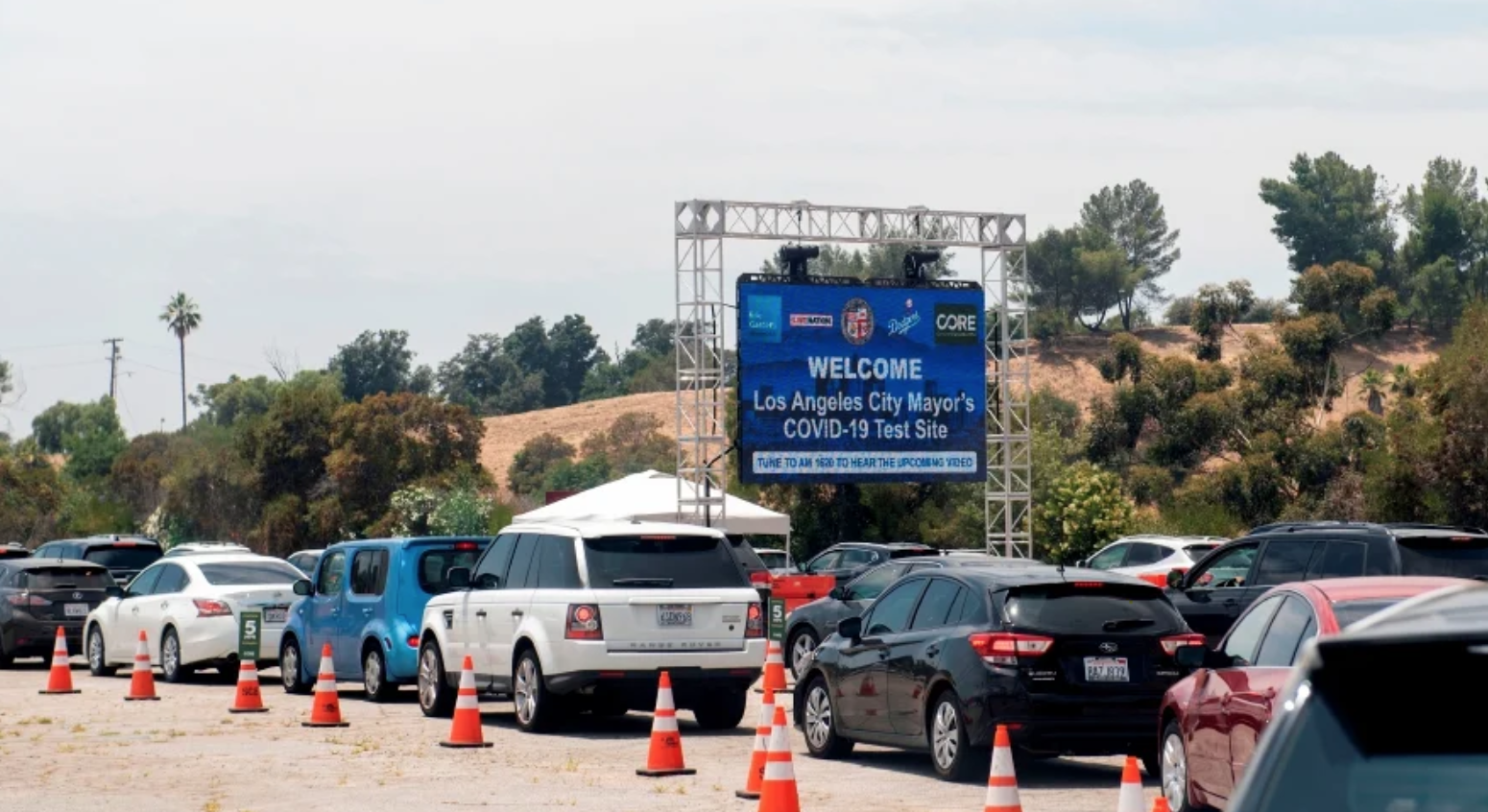 BEIJING, July 1 — The following are the updates on the global fight against the COVID-19 pandemic, reported Xinhua news agency.
NEW YORK — The number of COVID-19 cases in the United States topped 2.6 million on Tuesday, reaching 2,606,211 as of 12.33 pm (1633 GMT), according to the Center for Systems Science and Engineering (CSSE) at Johns Hopkins University.
Meanwhile, the national death toll reached 126,360, according to the tally.
WASHINGTON — Anthony Fauci, the US government's top infectious-diseases expert, said on Tuesday the country is "not in total control" of the coronavirus pandemic, giving a dire warning that COVID-19 cases in the United States could go up to 100,000 per day if the current trend "does not turn around."
Fauci, director of the National Institute of Allergy and Infectious Diseases, told senators in a hearing held by the Senate Health, Education, Labor, and Pensions Committee that the country is "going in the wrong direction" as the number of COVID-19 cases increases across the nation.
"We are now having 40-plus thousand new cases a day. I would not be surprised if we go up to 100,000 a day if this does not turn around. And so I am very concerned," he said.
OTTAWA — Canada has extended the current ban on international travelers until July 31, according to the Canada Border Services Agency (CBSA) on Tuesday.
"The Government of Canada remains committed to protecting the health and safety of Canadians and reducing the spread of COVID-19 in Canada," said the CBSA in a news release.
WARSAW — The Polish government has published a list on Tuesday evening of 8 non-EU countries with which international passenger flights to and from Poland will be resumed.
Starting July 1, airlines can resume their connections with Japan, South Korea, Ukraine, the United Kingdom, Montenegro, Georgia, Canada, and Albania.
Poland suspended all regular air passenger services in mid-March due to the coronavirus pandemic but has gradually opened its airspace again for air travel.
SANTIAGO — Chile on Tuesday raised the number of confirmed cases of the novel coronavirus (COVID-19) in the country to 279,393, with 5,688 deaths.
According to the Ministry of Health, 3,394 new cases and 113 new deaths were registered in the last 24 hours.
"We have 16 percent fewer new cases now compared to the last 14 days,"  Minister of Health Enrique Paris told a press conference.
CAIRO — Egypt confirmed on Tuesday 1,557 new COVID-19 infections, bringing the total cases in the country to 68,311, said the Egyptian Health Ministry.
Khaled Megahed, the ministry's spokesman, said that 81 patients died from the novel coronavirus, raising the death toll to 2,953.
On Saturday, Egypt lifted a partial nighttime curfew imposed in the past three months, according to a plan to maintain anti-coronavirus precautionary measures while resuming economic activities.
TUNIS — Tunisian Ministry of Health reported on Tuesday two new COVID-19 cases, bringing the total number of the infected in the country to 1,174.
A total of 1,031 patients have recovered in Tunisia while 50 deaths were reported, the ministry said.
JERUSALEM — Israel on Tuesday registered 803 new COVID-19 cases, the highest single-day surge so far, raising the tally to 25,244, the state's Ministry of Health said.
The death toll from the virus rose from 319 to 320, while the number of patients in serious condition increased to 52 from 43, out of 232 patients currently hospitalized, the ministry said.
The number of recoveries rose to 17,341, with 123 new recoveries, while the number of active cases rose to 7,583, the highest since April 28.
Sources: BERNAMA
Coronavirus Found In China-Made Ice Cream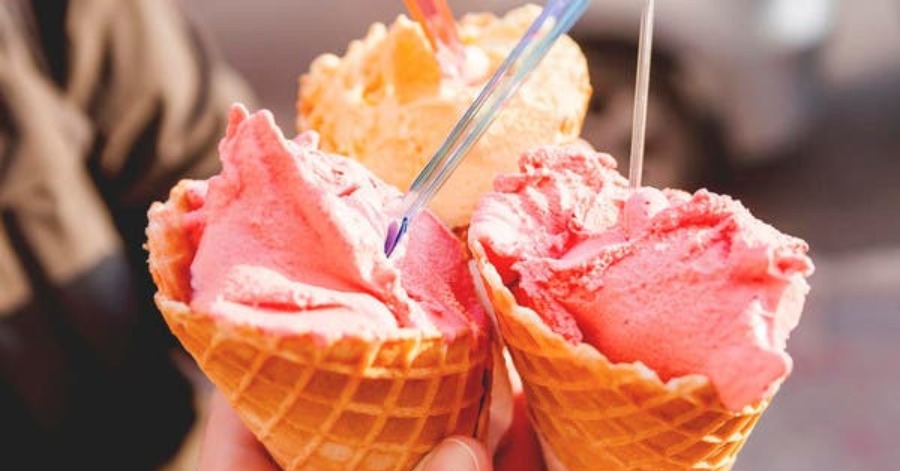 Recently, traces of the Covid-19 coronavirus have been discovered in ice cream produced in China. This shocking discovery has led to a government recall of products and 1,662 employees placed in quarantine.
Because of that, fresh questions among people have been raised over the risks of catching the coronavirus from food. According to a report, three samples of ice cream had been found to contain traces of Sars-CoV-2, which causes the disease Covid-19.
The particular company that made the ice cream is the Daqiaodao Food Co., Ltd and it is located in the northern Chinese city of Tianjin which is adjacent to Beijing and it already has been sealed.
An investigation suggested that Ukrainian milk powder used to make the ice cream was the likely source. Three samples of the powder and two further samples of ice creams from the same batch were also found to contain the Sars-CoV-2. This was discovered after taking more than 2,800 samples from the ice cream, packaging, manufacturing plants, and retail stores.
There was no indication anyone had contracted the virus from the ice cream after employees were tested for the coronavirus. Authorities said that the company produced 4,836 Covid-19 contaminated ice cream boxes. Some 2,089 of which have already been sealed and contained in storage as of Jan. 14.
The ones sold in Tianjin stores were being tracked down. Most of the 29,000 cartons in the batch had yet to be sold. Authorities in other areas have been notified. A total of 21 ice creams remained unaccounted for. The World Health Organisation (WHO) has said the risk of catching Covid-19 from frozen food is low.
The contamination of ice cream is seen as a new risk as the food is consumed directly without heating or cooking first. The cold environment can also prolong the lifespan of the virus.
Sources: South China Morning Post, Mothership
Frontliner Dr Ali's Death Not Due To COVID-19 Or Work Fatigue – Health DG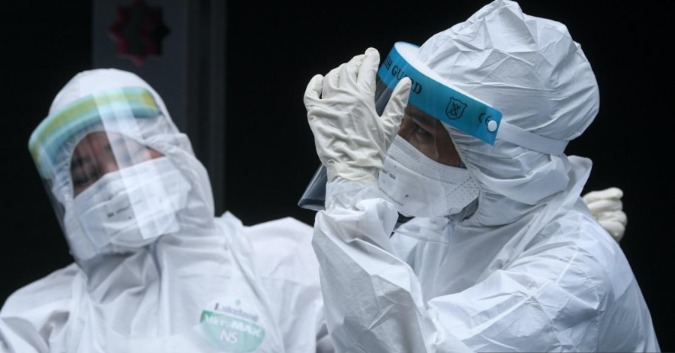 KUALA LUMPUR, Jan 20 — Health director-general Tan Sri Dr Noor Hisham Abdullah today clarified that the death of Health Ministry (MOH) frontliner Dr Ali Noor Hassan was neither due to COVID-19 nor work fatigue.
Dr Noor Hisham said Dr Ali died of other diseases but declined to elaborate.
"He died not because of COVID-19 infection or work fatigue," he said in a short WhatsApp message to Bernama today.
The Skuad Pengurusan Jenazah Malaysia (SPJM), via its Facebook page Tuesday, said that Dr Ali had fallen sick due to work stress and fatigue, as he alledgely did not have enough rest while serving on the frontline battling the pandemic.
Meanwhile, in a statement on his Facebook page, Dr Noor Hisham urged people to respect Dr Ali's family and not to speculate on his death, saying the COVID-19 test done on Dr Ali had turned out negative.
He said Dr Ali, who died on the night of Jan 18, had been admitted to Kuala Lumpur Hospital in December 2020 for other diseases and had undergone several treatment sessions.
"He was an MOH medical officer who was much loved by his colleagues, patients and his local community. Our condolences to the family of Dr Ali Noor bin Hassan on his passing," he said.
Dr Noor Hisham asked everyone to pray for Dr Ali's soul to be blessed and placed among the righteous.
Source: BERNAMA
'Are You Positive For COVID-19? You Can Just Stay Home If…' – MOH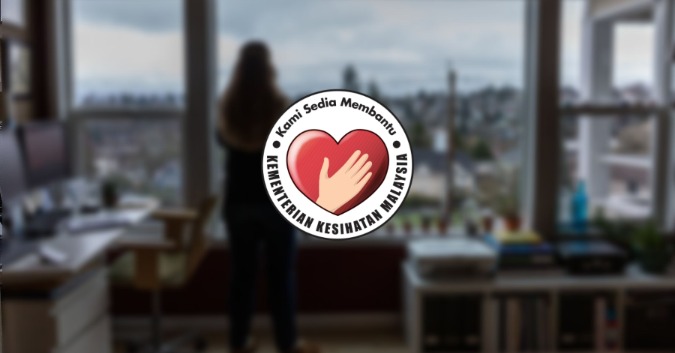 We all know that the COVID-19 virus still exists and most states in Malaysia have already started the Movement Control Order (MCO). Malaysians are advised to always abide by the SOP that has been set by the Ministry of Health Malaysia (MOH) to reduce COVID-19 cases from continuing to increase.
However, what about those who are positive for the virus? What can be done? If you are positive for COVID-19, this does not always mean that you should be quarantined at quarantine centers provided throughout Malaysia.
According to a post by MOH on Facebook, those who are positive for COVID-19 may be suitable to sit at home if they meet the following criteria:
You do not experience any symptoms or just mild symptoms of COVID-19
You are not part of the high-risk group
Have a suitable care-taker
Able to self-isolate at home (no shared rooms or having a crowded house)
Can be contacted anytime through the phone
Source: MOH