Female Bus Driver Beaten Up After Asking Passenger To Put Face Mask On Before Aboarding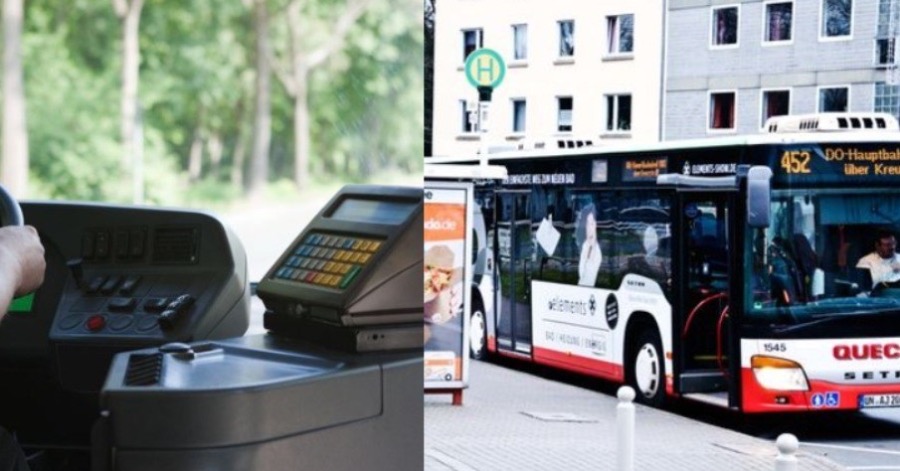 Darmstadt in Hesse, Germany, reported a female bus driver was beaten up after asking a passenger boarding the vehicle to put a face mask on.
Most of the states now require the residents to wear face masks or coverings while in shops, shopping malls, grocery stores, as well as on local public transportation following the global pandemic of COVID-19.
The only place that does not require to wear face make is in Berlin. Even it is not necessary to wear one, it is "strongly recommended". It is different when it comes to public transport, everyone requires to wear face masks when taking public transports.
Age between 20 and 30, the woman was part of a group including three men and a child who took the bus at Darmstadt Central Station.
Reported that none in the group was covering their mouths and noses with a face mask.
Challenged by the driver, the group is said to have insulted her and ignored the request to put a mask on.
The suspect then struck the driver several times as she left the bus and the group fled the scene at the end of the journey.
Darmstadt Mayer Jochen Partsch has condemned the incident, he said "
The people to whom this violence is committed are representative of all of us, and they are doing their job to protect us all."
"The currently increasing disrespect and violence against security forces, but also against fire departments, rescue and relief services and other employees in the public service must be stopped." he added.
Source: Daily Star
(Video) Meet Zanziman Ellie, A Man With A Condition Called 'Microcephaly'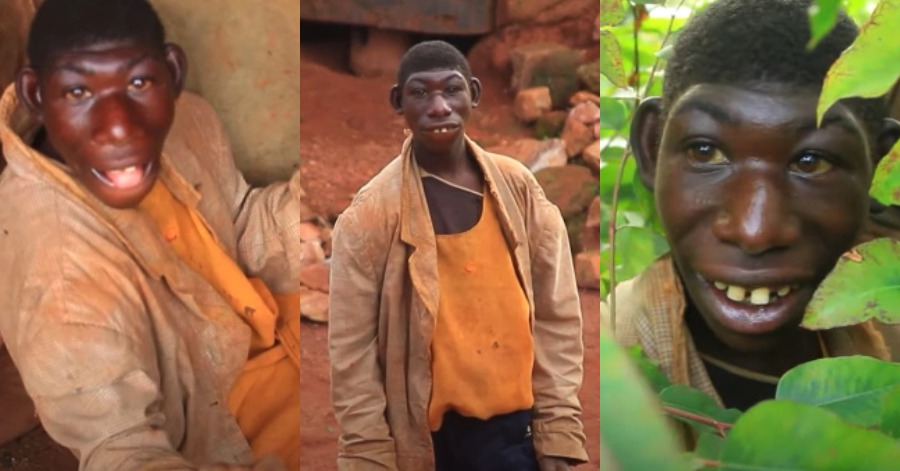 This Rwandan man named Zanziman Ellie willing to hikes several miles a day to avoid facing bullies that tortured him for his condition called microcephaly.
Microcephaly is a condition where the head (circumference) is smaller than normal. Microcephaly may be caused by genetic abnormalities or by drugs, alcohol, certain viruses, and toxins that are exposed to the fetus during pregnancy and damage the developing brain tissue.
The mother of Zanziman considered him a miracle after she had just lost five of her children in Rwanda – upset, she and her husband prayed to their God to give them a son, even saying that they wouldn't mind an "abnormal child, as long as they don't die."
Nine months later, Ellie was born.
Originating from Rwanda, he is usually harassed by the villagers there because of his facial features. To escape the cruel villagers that bully him for being "different", he hikes around 32 km a day.
While visiting Zanziman's mother, she told that Zanziman is being mocked and criticized of almost every day.
Zanziman could not speak or communicate properly with the villagers, so he learned how to use his motor skills and runs away from the villagers to avoid getting himself getting bullied.
Having never been in school, Zanziman would travel around 236 km weekly and sometimes eat the grass from the jungle.
Zanziman is diagnosed with microcephaly, where the baby's head is born much smaller than normal. This condition can lead to having learning difficulties or physical disabilities as they grow older. Usually, the baby would develop intellectual disabilities.
The scans during the pregnancy could pick up the signs of this condition, but there are no cure or treatment for it.
Microcephaly often happens to children whose mothers are affected by the Zika virus.
Ellie's mother has been nothing but loving and caring for her son, but her situation has worsened and she now is struggling to bring food to the table.
A GoFundMe fundraiser has been set up to help this family eat and live properly. Click HERE if you want to donate to the family.
Source: Afrimax English, The Sun UK
Bad Weather Warning For Kelantan, Terengganu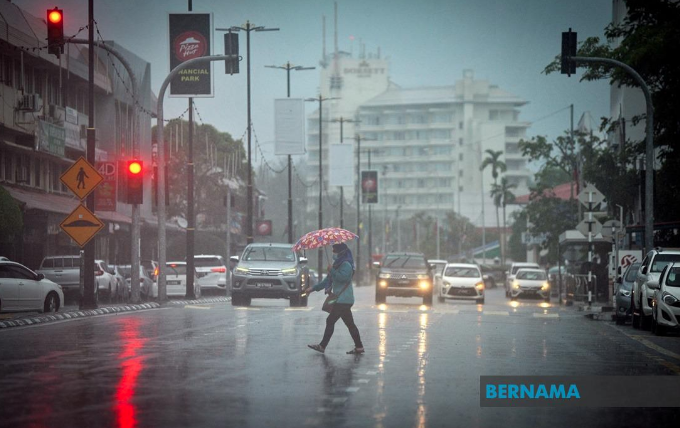 KUALA LUMPUR, Dec 3  — The Malaysian Meteorological Department (MetMalaysia) has issued an orang-level warning indicative of a bad weather situation today for several areas in Kelantan and Terengganu.
It identified the areas in Kelantan as Tumpat, Pasir Mas, Kota Bharu, Bachok and Pasir Puteh and those in Terengganu as Besut, Setiu, Kuala Nerus and Kuala Terengganu.
"This weather situation can trigger strong winds, particularly in the coastal stretches of the east coast states in the peninsula," MetMalaysia said in a statement.
Three colour codes are used to indicate whether situations: yellow (beware – a situation not a serious threat yet), orange (bad – residents in affected areas should prepare for bad weather) and red (dangerous – severely bad weather that requires evacuation).
MetMalaysia also said that many areas in the west coast states and federal territories of the peninsula, such as Perak, Selangor, Kuala Lumpur, Putrajaya, Negeri Sembilan, and Melaka as well as Johor are expected to experience thunderstorms, heavy rain and strong winds in the evening and early part of the night.
The weather will be similar in the interior of Pahang, western Sabah, and western Sarawak, and the situation can cause flash floods in low-lying areas as well as structural damage, it said.
MetMalaysia said north-easterly winds of between 50 km per hour and 60 km per hour and waves as high as 4.5 meters are expected in the waters off Kelantan, Terengganu, and Pahang and cause the seawater to rise along the coasts and at river mouths.
Sources: BERNAMA
(Video) Swarm of Bees Lands On Two Passenger Planes, Causing Flight Delay
The chaos caused by a swarm of bees occurred on two planes at Kolkata airport, causing both flights to get delayed as it swarmed the plane on Sunday and the next day.
The bees first appeared on the Vistara plane on Sunday while waiting in the hangar before boarding, then reappeared the next day with another jet in the same hangar.
For both events, a fire truck had to step in and spray down the jets to remove the bees, delaying the flights for about an hour.
The airline spokesman told the Time of India that the bees first appeared around 4 pm on November 29, where they were swarming on the side of a Visrata plane bound for Delhi.
From Kolkata Airport, New Delhi, the flight on Sunday was delayed by an hour when the fire truck was brought to remove the bees with a hose. Its original flight time is supposed to be 5.30 pm eventually ended up departing around 6.30 pm.
The next morning, the bees reappeared on another aircraft in the same hangar.
The insects swarmed on a flight for Port Blair airport around 10.30 am, where it had settled above the open cargo doors and stopped the baggage handlers from loading luggage onto the plane.
Once again, a fire hose had to be brought to clear the insects and the loading resumed, the flight taking off around 11.30 am.
It is unclear as to why these insects could not leave aircraft alone, but it is known that bees typically swarm when they move their nests.
Some of the reasons for bees to move is because their former nest becomes nonviable due to disease, pests, or other environmental changes; or the other, the bees have simply overgrown their nest which case it will split in two with half the bees heading off to find a new home.
The worker bees would then starve their queen until it becomes light enough to fly, where they will follow her to venture off and find a new place to call home.
Bees would often rest on a location nearby the original nest while sending out scouts to find a new permanent home.
The temporary site can only be used for a few hours, or the bees can stay there for a few days while scouts explore.
Source: Dailymail UK