Man Forced To Pay Loan He Did Not Take After Phone Got Stolen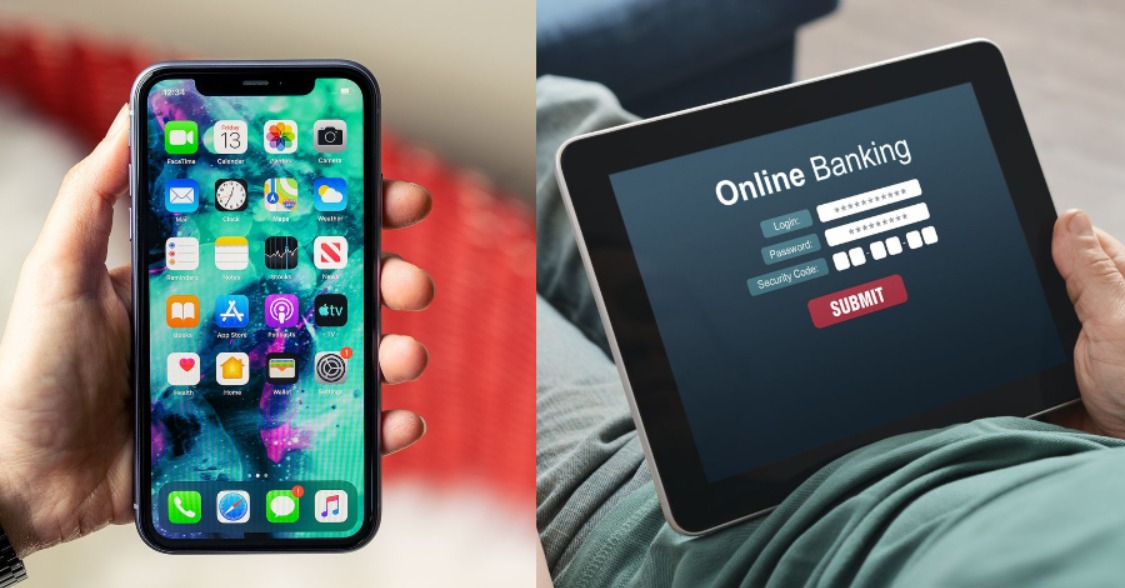 Russia, a man is taking a bank to court after forcing him to pay interest on a loan that he never asked for, after fraudster used his stolen smartphone to take out the pre-approved loan on his name.
Vladimir Volokhovich, from Moscow, made on news headlines in Russia after finding himself right in the middle of an unusual scandal. He is being asked by the Russian branch of Alpha Bank to pay up the pre-approved loan taken up by fraudsters who use his stolen phone in his name.
The scammers did not only transferred part of the funds to their accounts successfully, but the interest on the loan Vladimir never asked for is adding up every day. However, the bank refuses to cancel the loan, claiming that Vladimir should have reported his smartphone get stolen sooner.
"I lost my mobile phone, on which the Alfa-Bank application was installed," said Vladimir Volokhovich.
"Due to a number of circumstances, I could not immediately block access to any of my apps, since I didn't have Internet access for 24 hours after losing it. Later, I received information from a colleague that my phone had been found, and that the person who found it would call the next day so I could meet them to pick it up." he added.
"As it turned out, this was a trick designed to buy time and allow the scammers to get a loan in the amount of 1.5 million rubles ($20,000) , issued using a simple electronic signature," Volokhovich added. "They managed to withdraw 140 thousand rubles ($1,900) to their accounts, before the bank blocked transfers."
He then filed an application asking for the loan to be canceled cause of he is a victim of a scam. Unfortunately, the application was rejected by Alpha Bank because he failed to report his smartphone as stolen and block his SIM card. The bank claims that it cannot protect clients from loss or theft of a smartphone, and it is their own responsibility to notify the bank immediately so it can block all access to the bank.
"Did I ask for the loan, sign the papers, did I show up in person? How could you give a stranger a loan in my name? Is it legal? The document – the loan agreement – is signed by electronic signature," he complained.
Source: Oddity Central
Malaysia To Highlight On Public Health And Eradicating COVID-19 Under Belt And Road Initiative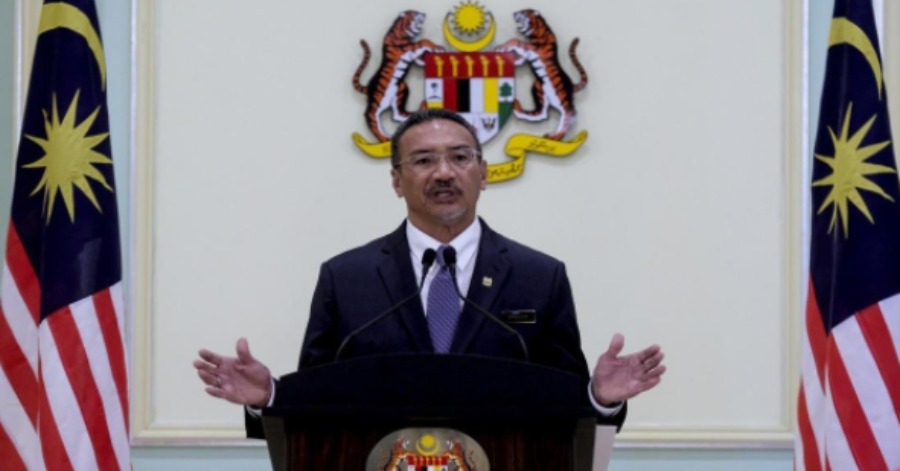 PUTRAJAYA, June 23  — Malaysia will emphasize the importance of balancing public health considerations and intensification of the global efforts in combating the COVID-19 pandemic under the Belt and Road Initiative (BRI).
According to a statement from the Foreign Ministry (Wisma Putra), Foreign  Minister Datuk Seri Hishammuddin Tun Hussein is expected to highlight on this during the  Asia and Pacific High-Level Video Conference on Belt and Road Cooperation today.
He will be participating in the video conference at the invitation of his counterpart in China, Wang Yi. The conference will focus on open, fair and non-discriminatory international cooperation on vaccines as well as, promotion of green development for sustainable and inclusive growth.
The statement said Hishammuddin would also focus on the current challenges afflicting the global vaccine equity as well as, ways to build and strengthen national resilience against the more virulent pandemics in the future.
In line with the theme of the conference, the minister will also share his reflection on the 'green development' along the peripheries of the BRI and achieving the Sustainable Development Goals (SDGs).
"The pandemic has seen a protracted and difficult struggle for the world, but Malaysia believes that the throw of innovative ideas and forward-looking green strategies will enable countries in the Asia Pacific region to better emerge from the pandemic, and position them on the road towards sustainable growth," he said.
Malaysia and China signed the 'Memorandum of Understanding on Promoting Mutual Economic Development through the PRC's Silk Road Economic Belt and the 21st Century Maritime Silk Road Initiative on 13 May 2017.
In 2020, Malaysia's total trade with China expanded by 4.2%, reaching RM329.77 billion in value. The surge was mainly contributed by a 12.5% increase in value of export to China amounting to RM158.6 billion. China stood as Malaysia's largest export destination for 12 consecutive years since 2008.
Sources: BERNAMA
Movie Review: Seo Ye-ji Stars In 'Recalled', A Heartbreaking And Thrilling K-Movie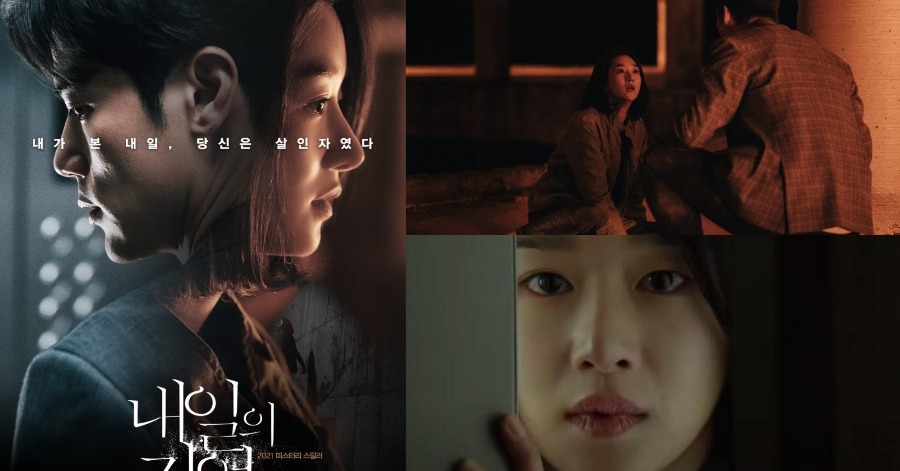 South Korea's cinematic landscape never failed to amaze the audiences with their takes on thriller movies. One of the underrated movies released in the past few months starred popular actress Seo Ye-ji, who is famous for her character Ko Mun-Yeong in It's Okay to Not Be Okay drama.
Recalled, a suspenseful but at the same time an undemanding mystery thriller was written and directed by Seo You-min, the same screenwriter of April Snow movie back in 2005 and Happiness in 2007. Originally, the movie was released on 21st April 2021 where it surpassed all the records and ranked at first place in the Korean box office on the first day of its release. With a total of 19,281 audiences, the movie almost grossed out US$2.67 million and 331,761 admissions.
What 'Recalled' Is About:
Recalled tells a story of a woman named Soo-jin who wakes up in a hospital bed one day and found out that she had lost her memory. Standing next to her bed is her dotting husband, Ji-hoon that takes her home after she was discharged. With her lost memories, Soo-jin begins to experience hallucinations and claim that she is seeing the future. At the same time, her husband Ji-hoon seems to keep a dark secret from her.
The story unfolds as Soo-jin struggles to believe either her husband or her own eyes.
What Can Be Said About 'Recalled':
This Korean movie is absolutely intriguing. From the first scene, the sense of seriousness and urgency never leave the air. At some point in this movie, it makes the audiences doubt every character including Soo-jin herself. In light of the casts that were good at portraying their characters especially Seo Ye-Ji.
The awaited part of any thriller movie would be the plot twist but in Recalled, it did not happen once, yet twice. It is not some cliche and expected twist but definitely something that will blow the audiences' minds off.
Different from the Korean movie 'The Call' that worked on a similar theme, Recalled includes a very heartfelt strand to the point it will leave you emotional at the end of the movie.
Sources: Cinema Escapist, Otaku Kart
Movie Review: 'Wish Dragon', Amazing And Adorable Computer-Animated Movie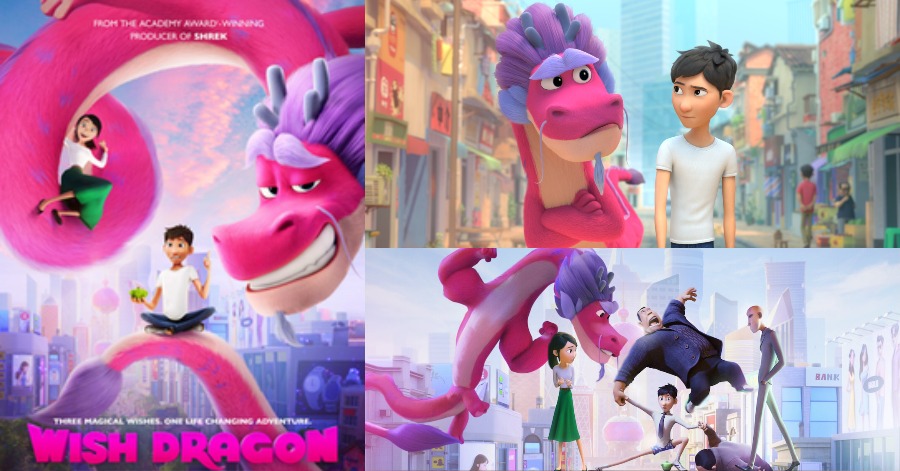 'Wish Dragon' is actually a 2021 Chinese-American computer-animated fantasy comedy film written and directed by Chris Appelhans. The film stars Jimmy Wong, John Cho, Constance Wu, Natasha Liu Bordizzo, Jimmy O. Yang, Aaron Yoo, Will Yun Lee, and Ronny Chieng. Jackie Chan produced the film and voiced Cho's role in the Chinese Mandarin version.
Wish Dragon was released on Netflix internationally on June 11, 2021. It received mixed reviews from critics and audiences and has been both favorably and unfavorably compared to Disney's Aladdin. This particular movie is about a determined teen Din who is longing to reconnect with his childhood best friend when he meets a wish-granting dragon who shows him the magic of possibilities.
What 'Wish Dragon' Is About
Din who is a working-class college student with big dreams but small means and also Long which is cynical but it is an all-powerful dragon capable of granting wishes, set off on a hilarious adventure through modern-day Shanghai in pursuit of Din's long-lost childhood friend, Lina. Their journey forces them to answer some of life's ever biggest questions. This is because, when you can wish for anything, you have to decide what really matters.
What Can Be Said About 'Wish Dragon'
This movie, 'Wish Dragon' ticks all of the boxes for a memorable family film that are the adventure, comedy, and also sincerity. Din radiates an irrepressible positivity, embodied by his wide, honest smile. He hasn't seen his childhood friend Lina in a decade, yet still thinks of her every day. He is simply one of those good-hearted heroes who is impossible to dislike. His dragon companion, not so much. Long is the anti-genie of this tale, steeped in cynicism and encouraging Din to get his wishes over and done with so his role as a wishing dragon can end. That latter part is where the film gets particularly interesting.
Din and Long learn from each other, which is uncommon for this narrative and certainly refreshing. However, the movie 'Wish Dragon' is not a film fueled by surprises. Its predictability is made up for in sheer enjoyability.
Sources: YouTube Netflix.