Ministry of Health Reminds People About Aidiladha SOP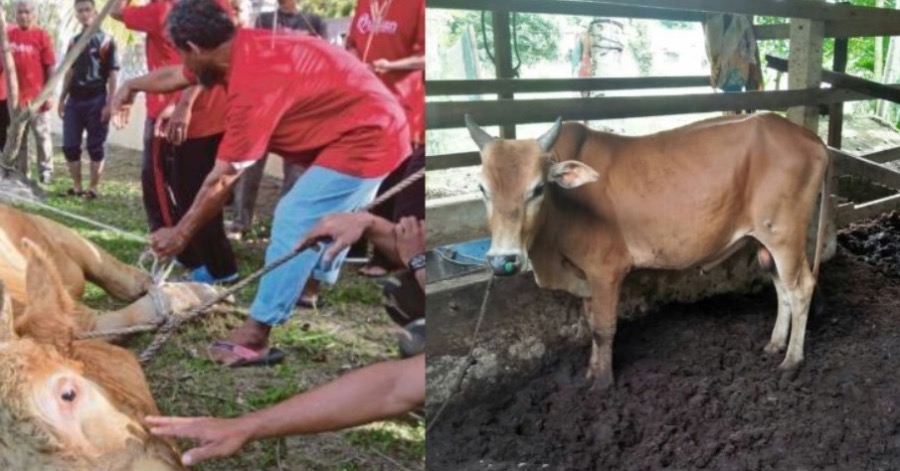 All Muslims in Malaysia today celebrate Aidiladha. While we can celebrate it, the SOP set by the government must still be followed. Today, Ministry of Health (KKM) reminds to follow Aidiladha SOPs for those who are celebrating it today on Twitter this morning.
"In rejoicing to welcome Aidiladha with family and neighbors, do not forget or 'pretend to forget' the SOP set by the government," said KKM.
"If you forget, KKM reminds you again of Hari Raya Aidiladha SOP and Ibadah Korban," KKM added.
The SOPs are:
Encouraged to have the slaughter done at the slaughterhouse
Cannot be more than 10 animals at a time
Only 20 people are allowed for each animal
Only 20 guests are allowed for house visit at a time
Dalam bergembira menyambut #Aidiladha bersama keluarga dan jiran-jiran, jangan pula terlupa atau 'buat-buat lupa' SOP yang telah ditetapkan kerajaan.

Andai kata terlupa, KKM ingatkan kembali SOP Hari Raya Aidiladha dan Ibadah Korban. #COVID19#KitaJagaKita #KitaMestiMenang pic.twitter.com/GrfeevewYj

— KKMalaysia🇲🇾 (@KKMPutrajaya) July 31, 2020
Source: Twitter
Hishammuddin Request Egypt To Vaccinate 8,000 Malaysian Students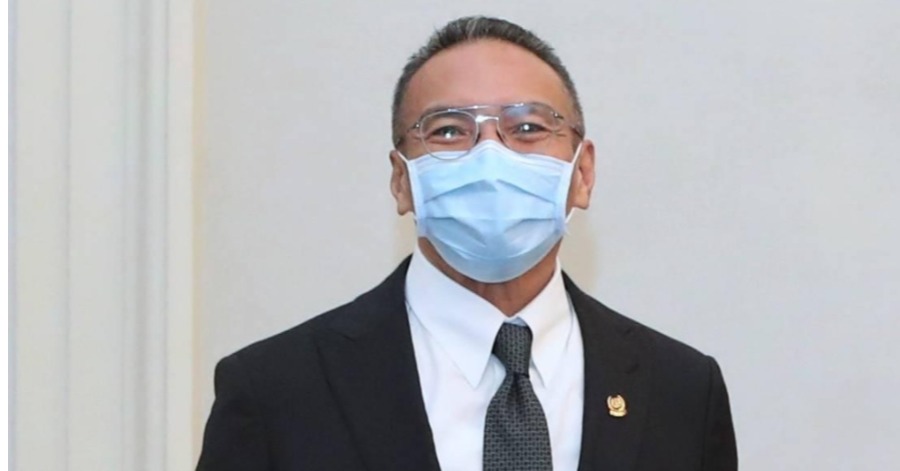 KUALA LUMPUR, June 21 — Foreign Minister Datuk Seri Hishammuddin Tun Hussein said his Egyptian counterpart Sameh Hassan Shoukry has positively welcomed his request to vaccinate some 8,000 Malaysian students currently in Egypt with the COVID-19 vaccine.
In his remarks at a joint press conference with Shoukry in Cairo in conjunction with his working visit to the north African country  on Sunday, Hishammuddin said Egypt has decided to inoculate all foreigners including Malaysians.
"I briefed Minister Shoukry that Malaysia is also reciprocating this initiative by extending it to Egyptians in Malaysia," he said in a statement made available to the media here today.
Hishammuddin is on a two-day working visit starting Sunday, his first visit to Egypt since appointed as the Foreign Minister in March 2020.
Sources: BERNAMA
Student Vaccination Seen As 'Best Way' To Return To School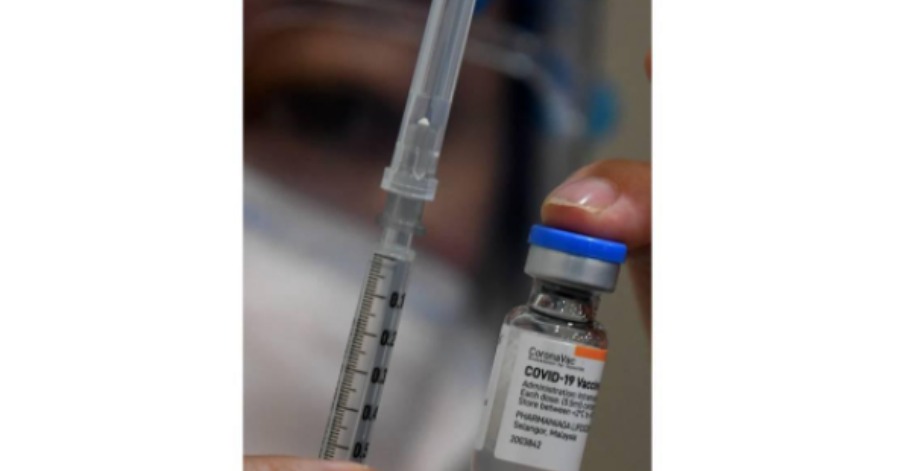 KUALA LUMPUR, June 21 — The vaccination of all students who will sit for major examinations next year is deemed the best 'way out', to enable them to return to school immediately even though the country is still battling a high number of daily COVID-19 cases.
The announcement by National COVID-19 Immunisation Programme Coordinating Minister Khairy Jamaluddin on Friday is certainly good news for Sijil Pelajaran Malaysia (SPM) and Sijil Tinggi Pelajaran Malaysia (STPM) 2021 candidates, to attend learning sessions at school till the examination.
The first dose of the government-approved Pfizer-BioNTech Comirnaty vaccine, for children aged 12 and above, is expected to be administered to examination candidates in mid-July.
Surely this effort also provides relief to teachers and parents to help improve preparations of the affected students, who had to follow the home-based teaching and learning (PdPR) method prior to this.
Vaccination is the best shield for students, especially for candidates who will sit for examinations, to protect them from severe complications of the COVID-19 infection, said Universiti Teknologi Mara Sungai Buloh's Faculty of Medicine's Infectious Diseases Unit head, Dr Rosnida Mohd Noh.
Although the findings show that the COVID-19 symptoms faced by children up to 17 years old are milder than adults, the vaccination will boost the students' confidence that they are protected before returning to school.
She explained that students also have no need to worry about the vaccine's side effects, such as fever and headaches that some vaccine recipients may experience, as these were only temporary in nature.
"By not getting vaccinated, the risk of COVID-19 infection is greater and can cause acute effects in the long run.
"Most importantly, when students receive the vaccine, it will indirectly reduce disruption to the learning process, so students can continue their school sessions as usual," she told Bernama.
Dr Rosnida said that based on the current situation and disclosure of information related to vaccines through various media channels, students are now seen to be more confident that the vaccination programme could be implemented successfully.
"Generally, students who will sit for examinations such as SPM and STPM are intelligent and mature enough in finding accurate information about vaccines from verified sources.
"They can make their own decisions and I think they (will) be more open to receiving the vaccine," she added.
On the other hand, Dr Anuar Ahmad, a lecturer at the Centre of Community Education and Wellbeing, Universiti Kebangsaan Malaysia, is of the view that vaccination of examination candidates should be more targeted.
He explained that such an approach is necessary for students in need to be vaccinated first to ensure the continuity of learning.
"An estimated 500,0000 students will sit for SPM and STPM this year.
"Due to the large numbers and limited time, it should be made clear who will be the target (students). Which group of students should be given priority… urban or rural students?" he asked.
Anuar said that if vaccination is to be carried out in stages, rural students having difficulty accessing the internet should be given priority.
He said that the move was necessary so that the students could continue face-to-face learning sessions at school.
"Meanwhile, groups that have internet access can temporarily continue with online learning. It is hoped that vaccination will be expedited and expanded for other students (non-examination candidates).
"I am sure most students will sign up to be vaccinated because young people (usually) have a better understanding of the importance of vaccines for their health," he added.
Sources: BERNAMA
(Video) Lucky Them! These States Lifted Up Most Covid-19 Restrictions After Achieving Vaccination Milestones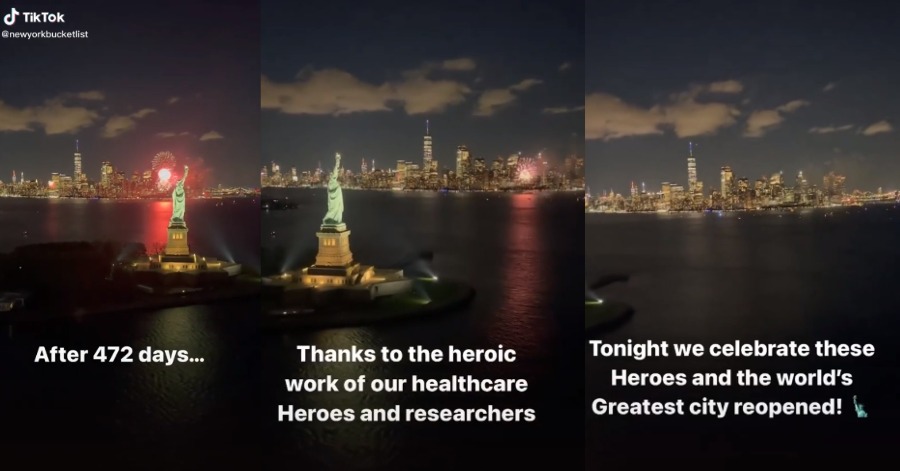 California and also New York are the two states that imposed strict COVID-19 measures throughout the pandemic and also were among the hardest hit have recently lifted most restrictions on the 15th of June to much fanfare. They had lifted virtually all coronavirus restrictions on businesses and social gatherings as both states hit milestones in vaccinating their residents.
Most states have lifted all or most of their COVID-19 restrictions, with remaining measures typically involving mask use for unvaccinated residents. Among those states that haven't yet, Washington is set to lift all restrictions by the 30th of June and Maryland and Michigan by the 1st of July. New Mexico is set to end restrictions by the 1st of July.
@newyorkbucketlistNew York has lifted all COVID restrictions! Thank you to all of our heroes ❤️ Shot on a @flynyon 🚁 tonight by Bucket Listers
In New York, where 70 percent of adults have received at least one dose of the vaccine, the order from Governor Andrew Cuomo means that restaurants will no longer be forced to space tables 6 feet apart, movie theatres will be allowed to pack their auditoriums without spacing seats apart and entrance to commercial buildings would not require a temperature check.
In California, the most populous state and the first to implement a stay-at-home order, that meant the end of a county-level, color-coded system that guided capacity limits and other mitigation measures. Venues, restaurants, and bars can now operate at 100% capacity, indoors and out.
Even with the restrictions lifted, California and New York residents should still expect to see some signs of pandemic life. Both states will still abide by mask guidance from the Centers for Disease Control and Prevention, which has advised that unvaccinated people should wear masks indoors and maintain social distancing.
Sources: New York Times, TikTok New York Bucket List.