Woman In Belgium Temporarily Thought She Was A Chicken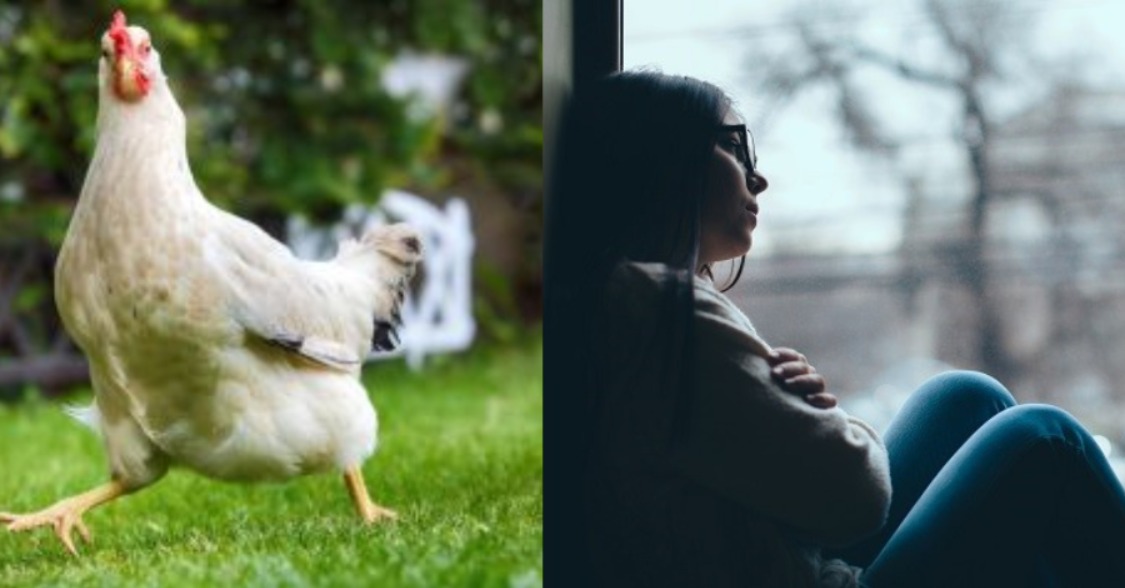 A 54-year-old woman recently was convinced she was a chicken and temporarily thought she was a chicken reported by doctors at KU Leuven University in Belgium.
The woman, whose name was not revealed, reportedly had a stable job at a pharmacy and had no history of drug nor alcohol abuse before the strange episode, but one day her brother stopped by and found her clucking, blowing her cheeks and crowing like a rooster. While clueless, the woman's brother took her to a nearby hospital, where the 54-year-old told doctors she thought she was a chicken and described feeling a new sensation in her legs.
The sudden episode of zoanthropy is a mental disorder in which one believes oneself to be an animal – ended when the woman suffered a seizure. Appeared to be her old self again after that and had no recollection of her short time acting like a chicken. The report mentions that she was embarrassed when her family told her what had happened and why she was in the hospital.
"Clinical zoanthropy, or the conviction of having turned into an animal, is a rare delusion," KU Leuven researchers wrote.
"There are different views about its pathogenesis. This delusion can occur with an underlying psychiatric disorder, but it can also be secondary to structural or functional disorders of the brain."
Source: Oddity Central 
Sunway Lagoon Postponed The Most Awaited Event Due To Covid-19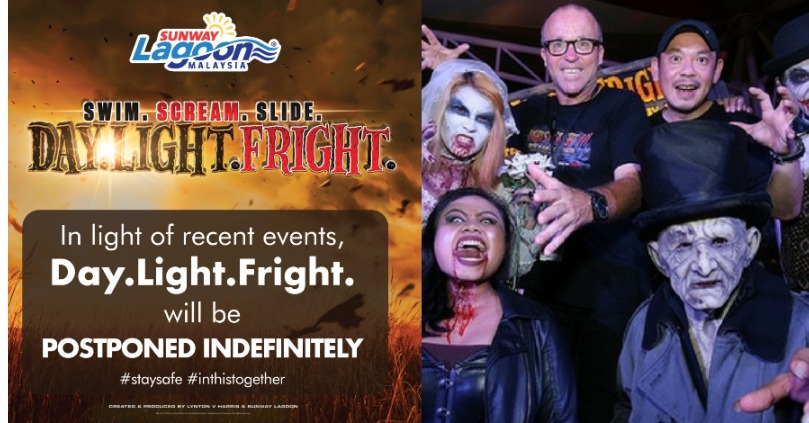 Following the ever-increasing number of COVID-19 cases that have reached the highest figures over the past few days, the Sunway Lagoon theme parks are reluctantly making difficult decisions by canceling the most awaited event every year.
Given the continued uncertainty surrounding the COVID-19 pandemic and in ensuring that we're keeping our staff and community safe, we have made the difficult decision to POSTPONE Day.Light.Fright. INDEFINITELY from the recent postpone date of 31 October. Our ghouls and ghosts will be WFH till then.

If you have purchased tickets, do not panic! We will assist in extending the validity of your tickets.
For tickets purchased via online through our official website – Drop us an email at [email protected] or reach out to us at 03-5639 0000.
Sources: Sunway Lagoon Malaysia
A Teen From China Might Be The Tallest Person In The World With 7 Feet 3 Inches And Growing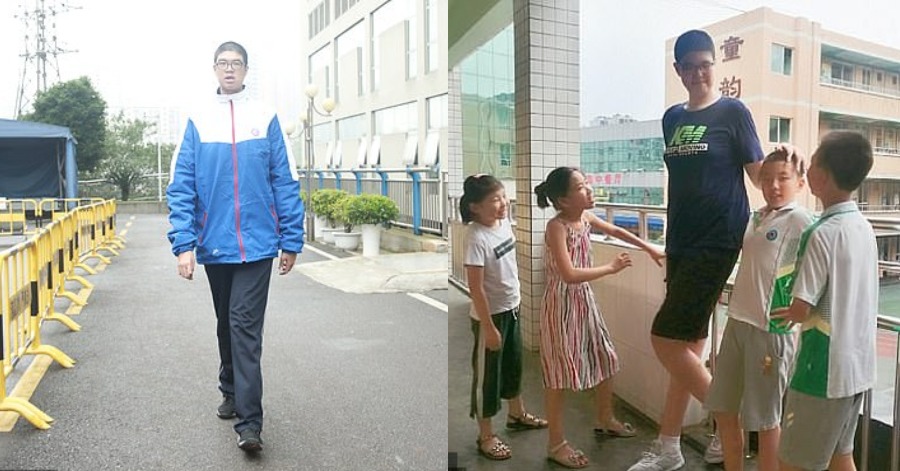 Standing almost two feet over his classmate, Xiaoyu Lei, a 14-year-old from Leshan City in southwestern China, Sichuan always seemed to stand out in the crowd.
Also nicknamed Xiaoyu, he is already about 7 feet 3 inches (2.21 meters) and is still growing.
The boy is likely to be the tallest teenage boy in the world with Guinness World Records. The title was previously held by an American teenager who was 7 feet and 1 inch tall (2,159 meters) when he was 16 years old.
It is said that Xiaoyu's large physique is not the result of any medical condition.
According to Xiaoyu, his parents took him to the hospital for a checkup when he was young. Later, the doctor found that his unusual height was not caused by any disease.
He believes his size was influenced by his parents and grandparents, all of whom were six feet tall.
As reported by DailyMail, Xiaoyu's classmates even called him a 'little Yao Ming', named after a former NBA star from China who stood 7 feet and 6 inches (2.29 meters) tall.
But Xiaoyu stated that he was not interested in playing basketball or other sports because it was difficult for him to move around.
It is said that he suffered from the flat fleet and chondromas, very rare, benign tumors made of cartilage. Because of his condition, he had to undergo four operations.
"Since I have entered school, I have noticed that I am taller than the other kids at my age. Many students were mistaking me as a fellow from the senior graduation," said Xiaoyu.
"That did disturb me but I decided to make it something positive by applying to Guinness to see if I could get the world record," he added.
A Guinness World Records certification officer named Lu Lei went to Leshan to confirm Xiaoyu's challenge. According to the Daily Star, he was joined by Li Song, a doctor from Leshan People's Hospital, and a reporter from the Red Star News.
"The challenger must be male and aged between 13-18. At the moment the former holder of the Guinness World Record is over 18 years old," said Lu Lei.
The officer measured Xiaoyu three times to ensure his height that is in the morning, noon, and evening.
Once the measurement certification is completed, it is sent to London to be audited at Guinness headquarters. Once confirmed, Xiaoyu expects to be the new world record holder.
The results are expected to be announced next month.
The titles of the tallest teenage boys and girls in the world are still vacant at the moment as the former record holder is now over 18 years old.
Previously, Kevin Bradford of the United States was the tallest teenage boy in the world certified by Guinness World Records. He was born on October 27, 1998, and measures 7 feet and 1 inch (2,159 meters) on April 30, 2015.
Source: DailyMail, Daily Star
A Girl Stained Her Face In Accident After She Used Turmeric As Beauty Face Mask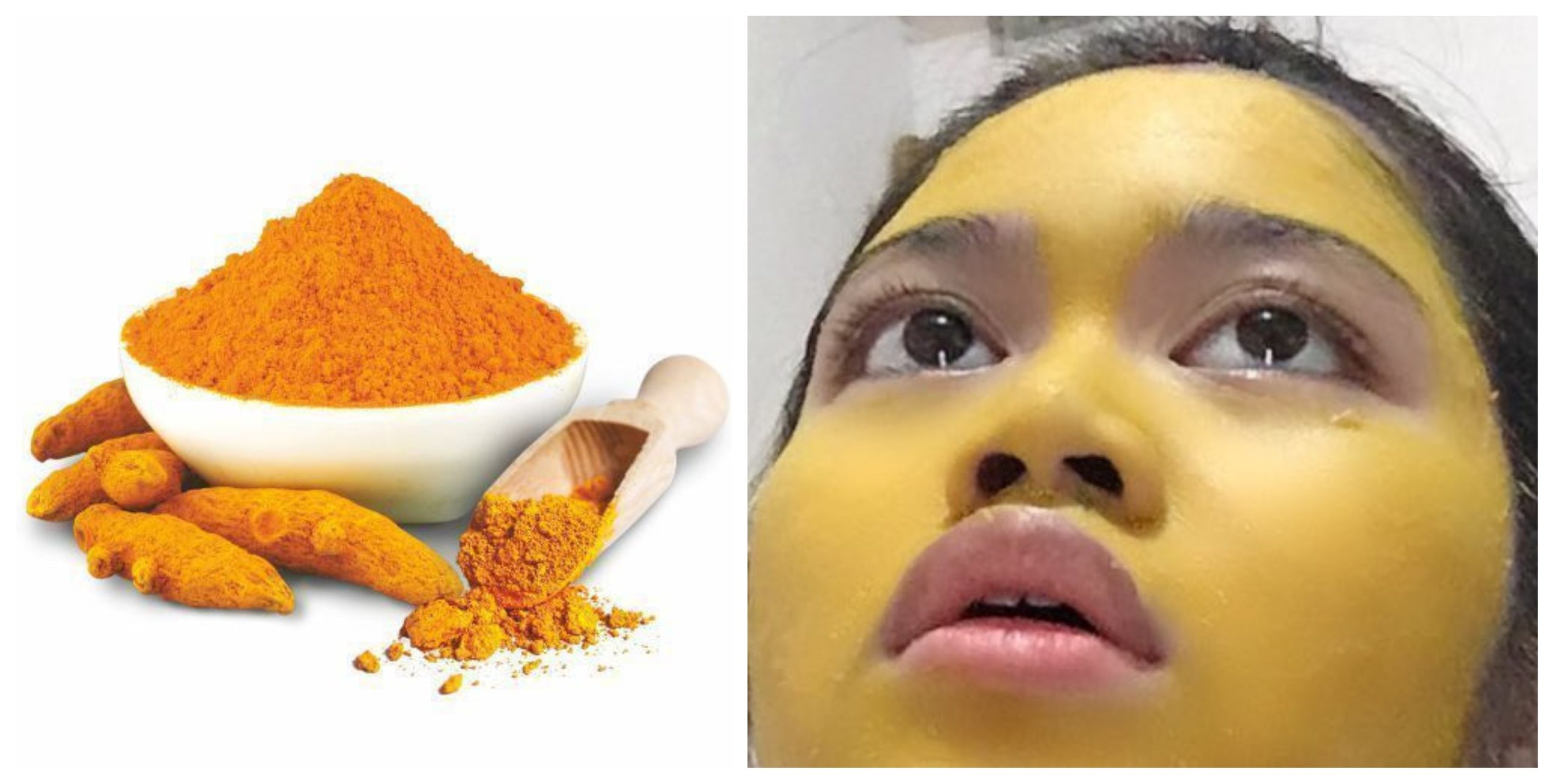 Turmeric is actually something that people can use with many things as it has multipurpose. For instance, cooking, health, and also for beauty. Some of the benefits of beauty would be antioxidants, anti-inflammatory, and others. There are people that even use turmeric powder as a beauty face mask. This is because, it is in fact very good for acne, hyperpigmentation, skin irritation, and also fine lines on the skin.
Unfortunately, things do not turn out well for this particular girl when she decided to use turmeric powder as a beauty face mask. She actually did that because the advice to use turmeric powder was given by her mother. She shared her experience on her Twitter social media platform by showing her face that was stained in a very bright yellow color after applying turmeric powder on her skin as a beauty face mask.
kata mama kunyit bagus dipake buat maskeran tapi kenapa KUNINGNYA NGA BISA ILANG allahuakbar pic.twitter.com/tHGj7hxZTA

— yakul. (@ibuibuyakult) October 17, 2020
This girl mentioned, "It lasted for about two days. I put extra effort into getting rid of it, to be honest". Lucky for that.
Sources: Twitter yakul..