4-Year-Old Girl Dies After Dad Forgets And Leaves Her In The Car For 10 Hours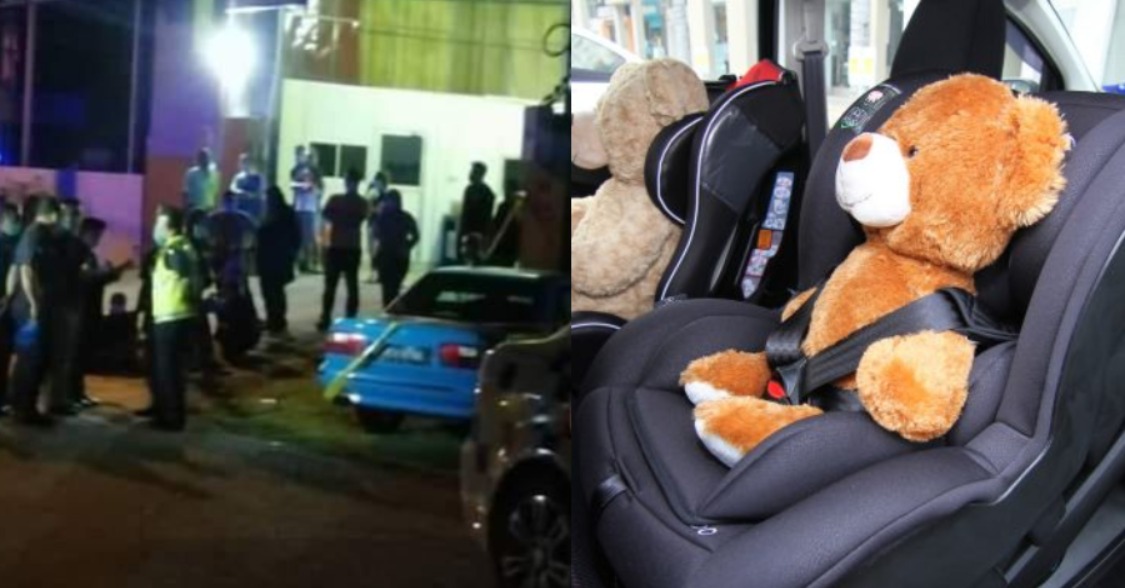 Recently, a four-year-old girl died after her father left in the car for ten hours at his workplace at Bukit Makmur, Sungai Lalang, Sungai Petani on 13 August. Shared on Facebook by Info Roadblock JPJ/POLIS, her father only realized his daughter was in the car when he was leaving work at 6:20 pm.
Adzli  Abu Shah, Kuala Muda Chief police, Assistant Commissioner stated the girl was left in the car with the windows closed and the engine switched off.
The father sent the girl to (SMK) Teluk Bayu, Sungai Petani at 7:30 am and went to his workplace but he forgot about his younger daughter what was fast asleep in the backseat.
"The victim should have been sent to her grandmother's house in Kampung Bukit, Sungai Pasir before the father went to work."
The father then realized the daughter was in the back seat unconscious when he wanted to go back home. He then panicked and called for help but unfortunately, the was later confirmed dead by the paramedics.
Her body was brought to the Forensic Department of Hospital Sultanah Bahiyah, Alor Setar for a post mortem. The case now is being investigated under Section 31 (1) (a) of the Children Act 2001.
Tokyo Paralympics: Suresh's Medal Dream Dashed, Shown Exit Exit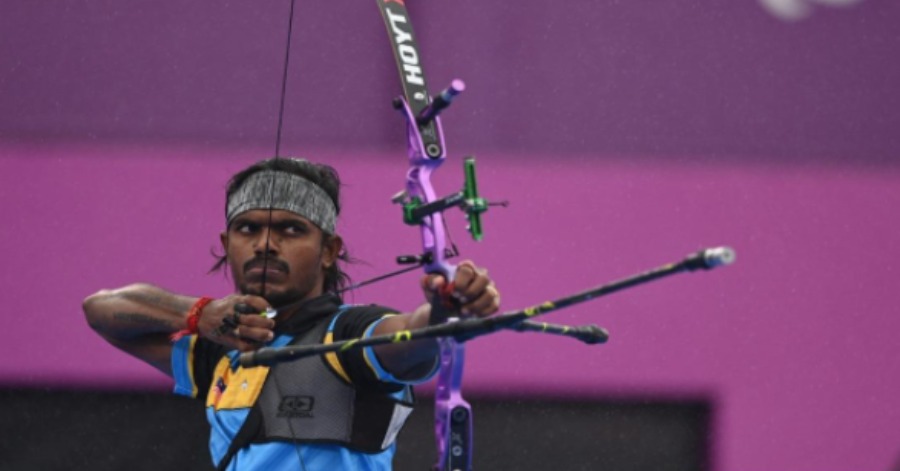 TOKYO, Sept 3  — National archery champion S. Suresh's medal dream was dashed as heavy rain in Yumenoshima Park Archery Field hampered his efforts to advance to the second round at the Paralympic Games here today.
The 2019 world archery champion was shown the exit after losing 2-6 to the Russian Paralympic Committee's archer Bato Tsydendorzhiev in the first or the 1/16 elimination round.
The Kedah-born archer was a bit shaky in the first round and lost 23-25 before he bounced back to win the second round 28-25 and tied the score at 2-2.
However, Bato regained a 4-2 lead after winning the third set 25-23 and maintained his momentum to win the final set 28-23 to confirmed his slot in the next round.
Bato will play against Indian archer Harvinder Singh who defeated Stefano Travisani of Italy 6-5, later today.
Sources: BERNAMA
Ida-Driven rain, Flooding Claim Over 40 Lives In US Northeast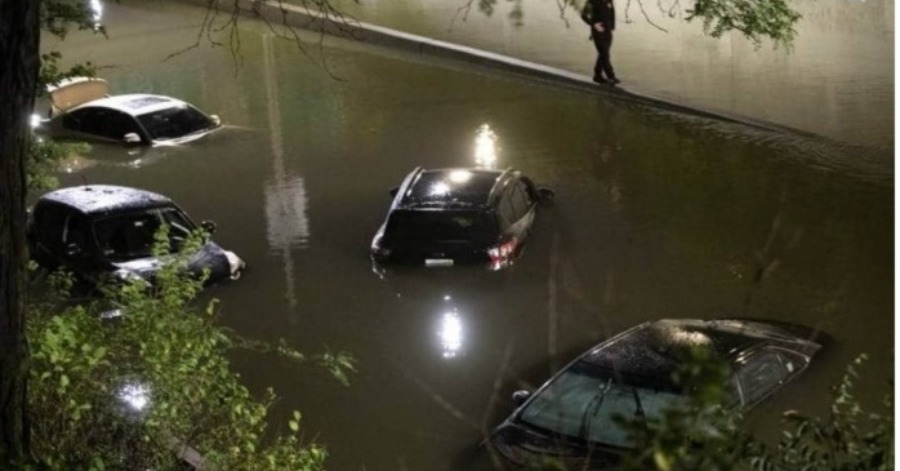 WASHINGTON, Sept 3  — Torrential rains, floods and tornadoes from storm Ida's remnants claimed more than 40 lives across the northeast of the United States on Wednesday and Thursday.
The remnants of Ida dumped rain at sometimes unprecedented rates on Wednesday night in the region, triggering floods pouring into subway stations and submerging homes and vehicles on highways, videos on social media showed.
New Jersey Governor Phil Murphy announced on Thursday afternoon that 23 people died as a result of the storm, which made landfall in southern US state of Louisiana as a Category 4 hurricane on Sunday.
"The majority of these deaths were people caught in their vehicles by flooding and were 'overtaken by the water'," Murphy tweeted, according to Xinhua.
At least 12 people died in New York City, Mayor Bill de Blasio said.
Among them, four women, three men and a 2-year-old boy died in the basements of residential homes in separate flooding incidents in Queens, according to an NBC report, citing New York Police Department Commissioner Dermot Shea.
Many commuters were stranded overnight in New York subway stations, some sleeping on benches with service suspended and no way to get to their destinations, according to local media reports.
Central Park in New York City recorded 3.15 inches of rainfall in just one hour on Wednesday, surpassing the previous recorded high of 1.94 inches in one hour during Tropical Storm Henri on Aug 21.
There were three people reported dead in Pennsylvania, one in Maryland and one in Connecticut. Authorities also located the body of a Virginia resident missing in the floods earlier this week.
In the Philadelphia area, some streets were swamped, delaying the city's rail and bus services, according to a CNN report, citing state Emergency Management Agency director Randy Padfield.
New York Governor Kathy Hochul declared a state of emergency early Thursday about an hour after New York City Mayor de Blasio declared one due to what he called a "historic weather event … with record breaking rain across the city, brutal flooding and dangerous conditions on our roads" as Ida's remnants raced up the East Coast.
"There's a lot of damage, and I made clear to the governors that my team at … FEMA (the Federal Emergency Management Agency) is on the ground and ready to provide all the assistance that is needed,"  US President Joe Biden said Thursday.
Senate Majority Leader Chuck Schumer on Thursday stressed the need to spend more on infrastructure and climate change given the extreme flooding in the New York metropolitan area.
"When you get two record rainfalls in a week, it's not just coincidence. Woe is us if we don't recognise these changes are due to climate change," said Schumer in a press briefing on Thursday morning.
Before moving to slam the US Northeast, Ida had already wrecked widespread havoc in southern US states of Louisiana and Mississippi, leaving four people dead and hundreds of thousands of people with power outages.
Ida landed on Sunday, the 16th anniversary of Hurricane Katrina's destructive strike, tying with 2020's Hurricane Laura and the Last Island Hurricane of 1856 as the strongest ever to hit Louisiana. It was downgraded to a tropical depression on Monday afternoon and moved inland with torrential rain.
Sources: BERNAMA
(Video) Get Yours Now! Nestle Giving Out Vintage Tin Coin Boxes!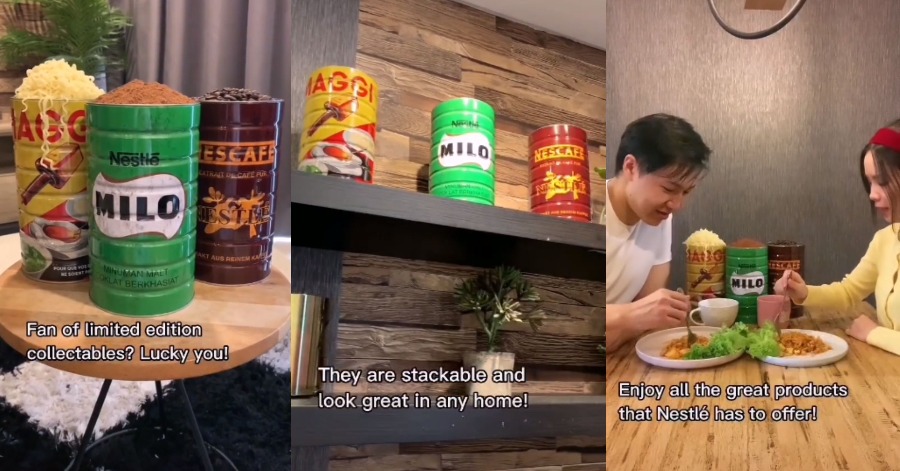 Nestle is actually a famous Swiss multinational food and drinks processing conglomerate corporation headquartered in Switzerland. It is the largest food company in the world, measured by revenue and other metrics. It ranked No. 64 on the Fortune Global 500 in 2017 and No. 33 in the 2016 edition of Forbes Global 2000 list of largest public companies.
Its products include baby food, medical food, bottled water, breakfast cereals, coffee and tea, confectionery, dairy products, ice cream, frozen food, pet foods, and also snacks. Very popular in Malaysia too. Recently, Nestle has announced that they are giving out their own design vintage limited edition collectibles. This is how you can win it.
Easy ways to win Nestle vintage limited edition collectibles:
Nestle Malaysia will be giving out retro-design tin coin boxes.
Purchase any Nestle products above RM50 at Tesco or Lotus's.
There are in total of 3 designs which released 1 each week that you should collect.
You surely do want to miss these collectibles as they are stackable and look great in any home.
Enjoy all the great items from Nestle.
This amazing offer is happening from 2nd of September 2021 until 22nd of September 2021 with these details:
Milo: 2nd to 5th September 2021.
Nescafe: 5th to 12th September 2021.
Maggi: 13th to 19th September 2021.
Sources: TikTok Shawn Loong.