Dates are chewy with a sweet flavor. They are also high in some important nutrients and have a variety of advantages and uses.
According to Healthline, dates have an excellent nutrition profile.
Since they're dried, their calorie content is higher than most fresh fruit. The calorie content of dates is similar to that of other dried fruits, such as raisins and figs.
Most of the calories in dates come from carbs. The rest are from a very small amount of protein. Despite their calories, dates contain some important vitamins and minerals in addition to a significant amount of fiber.
A 3.5-ounce (100-gram) serving provides the following nutrients:
Calories: 277
Carbs: 75 grams
Fiber: 7 grams
Protein: 2 grams
Potassium: 20% of the RDI
Magnesium: 14% of the RDI
Copper: 18% of the RDI
Manganese: 15% of the RDI
Iron: 5% of the RDI
Vitamin B6: 12% of the RDI
Dates are also high in antioxidants, which may contribute to many of their health benefits.  These are other benefits of dates.
1. Enhance your bone health will improve.
According to Julie Garden-Robinson, Ph.D., LRD, a University of North Dakota professor, dates has boron content, which promotes healthy bones. Other studies show that minerals such as phosphorus, potassium, calcium, and magnesium, found in dried fruits, strengthen bones and fight diseases such as osteoporosis.
2. Better digestive health.
Fiber intake prevents constipation and promotes normal bowel movements. A study published in the British Journal of Nutrition shows that those who take dates regularly have a better digestive system than those who do not.
3. Helps cope with stress and depression
Dates contain Vitamin B6, which has been shown to help the body make serotonin and norepinephrine, which improves brain health. Serotonin controls mood, while norepinephrine stress is reversed. Furthermore, this study shows that low B6 levels are associated with depression.
The more Vitamin B6 we take, the better you will feel not only physically, but mentally.
4. Boost up your energy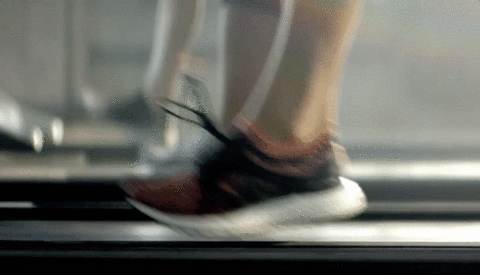 Dates are rich in fiber, potassium, magnesium, vitamins, and antioxidants which make them the perfect snack. It also provides nutritious energy to sugars such as fructose and glucose.
Also, according to this study, dates not only increase energy, but this fruit is able to help restore energy quickly after doing something tiring such as work or sports!
5. Curb heart disease.
One study concluded that dates reduce triglyceride levels and reduce oxidative stress, both of which are risk factors for heart disease and atherogenesis.
In addition, dates are a rich source of potassium, which according to studies, lowers blood pressure and reduces the risk of stroke, as well as other heart diseases.
Sources: Brightside