81 People Arrested For Violating RMCO – Ismail Sabri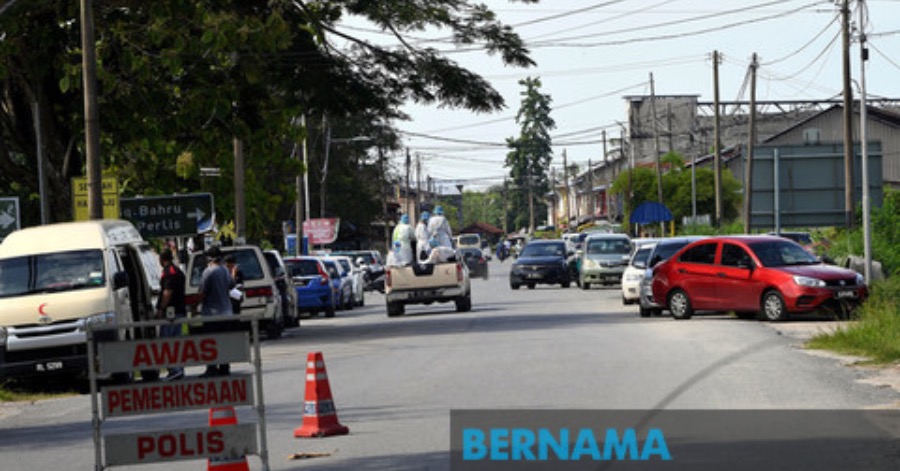 KUALA LUMPUR, Aug 26 — Eighty-one people were arrested yesterday for violating the Recovery Movement Control Order (RMCO), said Senior Minister (Security Cluster) Datuk Seri Ismail Sabri Yaakob.
He said of this number, 59 individuals were issued with compound notices while 22 were remanded, with the most common offences being the failure to provide equipment for registering customers and not wearing face masks.
"A total of 68,310 inspections were conducted to monitor and enforce compliance with the RMCO standard operating procedure (SOP). The operations involved 4,881 compliance teams with 16,827 monitoring personnel who inspected supermarkets, restaurants, hawkers, and land, water and air transport terminals," he said in a statement today.
He said four illegal immigrants were also nabbed during the Operasi Benteng which was conducted to check cross-border crimes and curb the spread of COVID-19.
A total of 28,481 vehicles were checked at the 62 roadblocks mounted nationwide under the Operasi Benteng, he added.
Meanwhile, 17,037 people who returned to the country between July 24 and yesterday had been placed at 65 hotels and five public training institutes, he said.
Of this number, 7,419 individuals are undergoing compulsory quarantine and 56 have been sent to hospital for treatment.
"A total of 9,562 individuals have been discharged and allowed to return home. They all came back from 32 countries, including the Philippines, Thailand, Indonesia, Cambodia, Singapore, Vietnam, Brunei, Qatar, Pakistan and Saudi Arabia," he added.
Ismail Sabri said police also made 298 inspections on individuals undergoing the compulsory 14-day home quarantine and all were found to have abided by the SOP.
Canada Bans Flights From India And Pakistan For 30 Days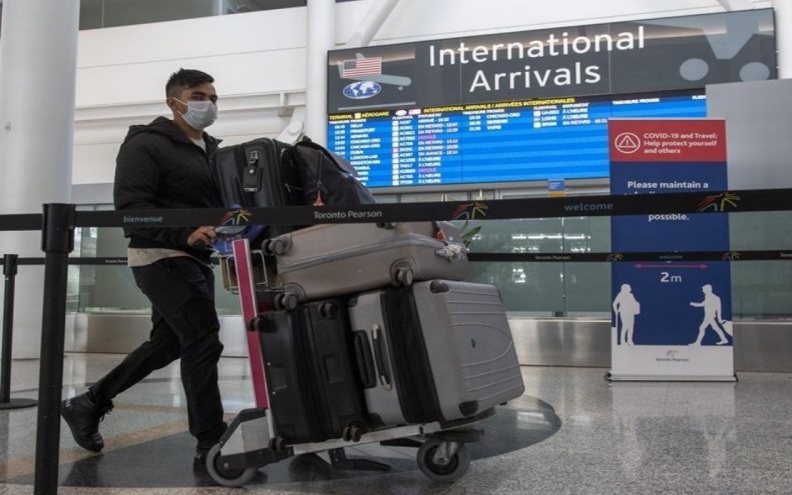 OTTAWA, April 23 – Canada announced a 30-day ban on all flights from India and Pakistan effective Thursday as COVID-19 cases continue surging in the two countries, reported Xinhua news agency.
"Given the higher number of cases of COVID-19 detected in air passengers arriving in Canada from India and Pakistan, Transport Canada is issuing a notice to airmen, or NOTAM, to halt direct passenger air traffic from those countries," said Canadian Transport Minister Omar Alghabra at a joint press conference with other Canadian ministers on Thursday.
The minister said the ban is implemented as more passengers arrive in Canada with positive test results from those two South Asian countries.
If travellers departing from those two countries take an indirect route home, they will be required to show a negative PCR test at their last point of departure. Once they arrive in Canada, they will  follow the standard protocols, unless exempt, including taking another test and booking a stay at a designated government hotel while they await their results.
Health Minister Patty Hajdu said the ban will allow Canada's public health experts to collect more data about the epidemiology in those regions.
"I want to say that our hearts are with the citizens of India, Pakistan, indeed the whole region during these incredibly difficult times. In the meantime, we'll continue to apply stringent testing and quarantine measures for all passengers arriving in Canada," she said.
In a letter to Canadian Prime Minister Justin Trudeau earlier on Thursday, Both Ontario Premier Doug Ford and Quebec Premier Francois Legault called on the Trudeau government to cut the number of international flights arriving in Canada and impose greater restrictions at the Canada-U.S. land border.
Also on Thursday, the House of Commons passed a motion to have the government immediately suspend non-essential passenger flights from countries with high rates of COVID-19 variants infections.
Source: BERNAMA
Weak Earthquake Detected In Ranau, Sabah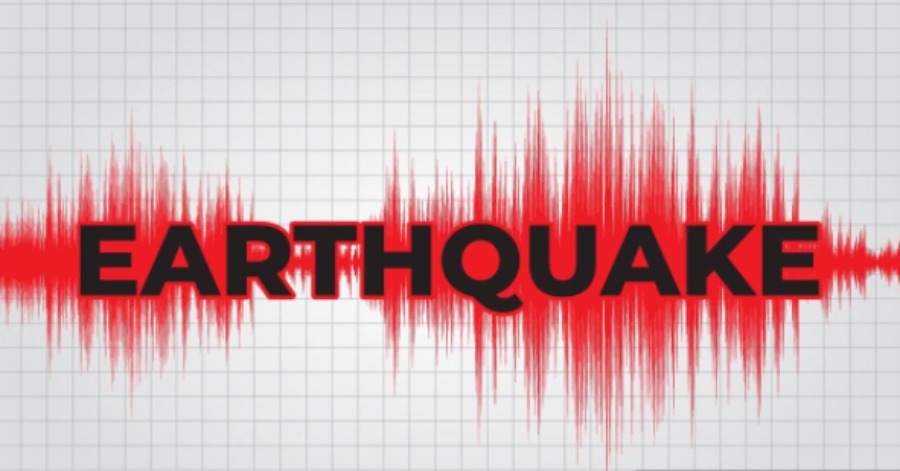 KOTA KINABALU, April 23 — A weak earthquake, the third one detected this month, measuring 2.5 on the Richter scale, occurred in Ranau district at 12.02 am on Friday.
The Malaysian Meteorological Department (MetMalaysia), in a statement, said that the epicentre of the quake occurred 8 kilometres northeast of Ranau, at a depth of 10 km, may have caused tremors to be felt around the district.
The first weak earthquake in Ranau this month occurred at 11.10 pm on April 18, measuring 2.8 on the Richter scale and followed by the second one, measuring 2.7 on the Richter scale at 1.05 am the next day (April 19).
Meanwhile, a spokesman for the Sabah Fire and Rescue Department (JBPM) when contacted said they had not received any emergency report on the incident.
Sources: BERNAMA
Separated Since Babies, This Identical Twins Finally Reunite After 36 Years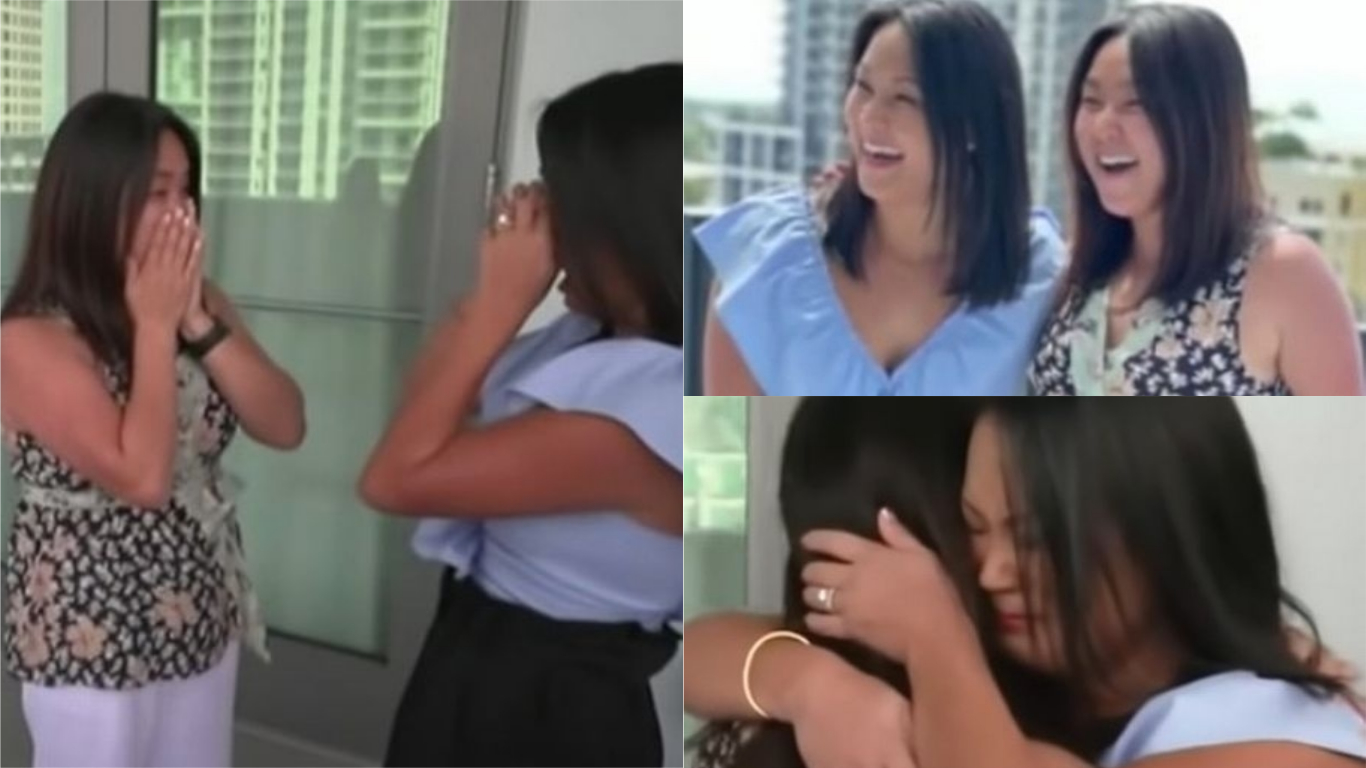 Identical twins Molly Sinert and Emily Bushnell were separated at birth in South Korea and adopted by different families. Molly went on living in Florida while Emily in Pennsylvania. The siblings spent most of their lives totally unaware of each other's existence and little information about their birth family.
But everything changes after Emily's 11-year-old daughter, Isabel wanted to make a DNA test to explore her heritage.
Isabel said, "I wanted to do the DNA test because she was adopted. I wanted to find out if I had more family on her side."
Meanwhile in Florida, Molly also decided she wanted to take a DNA test to find out more about her mother's history. The database confirmed her relations with Emily.
"(The results said:) 'You share 49.96% DNA with this person. We predict that she's your daughter'. This is obviously not right because I've never gone into labor, I don't have children."
Shortly after, she figured out that she must be her sister. They contacted each other but decided not to have a video call until they met in person.
Even though Emily didn't feel comfortable taking the test, but finding out about her twin makes everything so clear.
"Although I have family who loves me and has been wonderful, there was always a feeling of disconnection. Finding out that I had an identical twin sister just made everything so clear. It all makes sense."
As the twins got to know each other, they discovered more and more similarities between themselves.
Emily added: "Our senior prom picture…we were both wearing a beaded dress with a strapless style and our hair was exactly the same.
Emily concluded by describing the reunion as 'the happiest moment of her life'.
Source: Daily Star