COVID-19: 95 Per Cent of Penang Construction Sites Complying With SOPs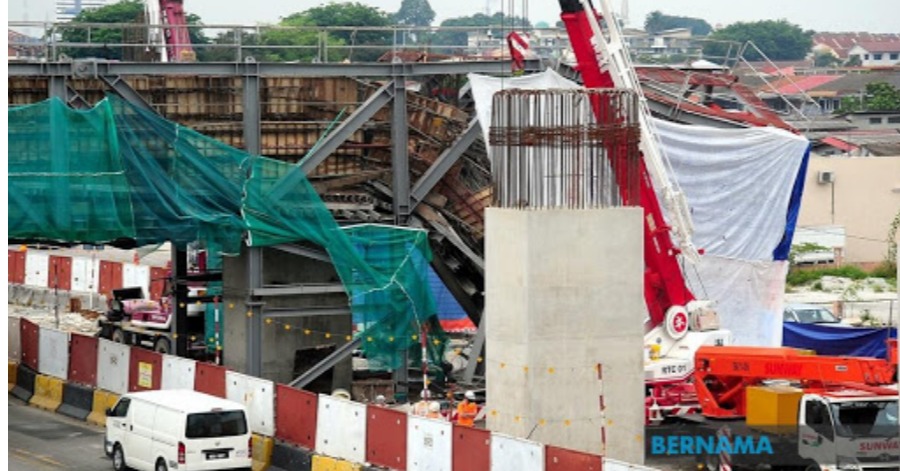 BUKIT MERTAJAM, Aug 12 — The level of compliance with standard operating procedures (SOPs) at construction sites in Penang has reached 95 percent since the Movement Control Order (MCO) came into force.
The Construction Industry Development Board (CIDB) Malaysia Penang director Norlida Nabil said, however, there were some things that needed to be improved especially in terms of marking physical distancing cues on floors for morning gatherings, taking of body temperature and recording attendance.
"The Penang CIDB has visited about 600 construction sites since the MCO was enforced and of that number, 95 percent complied with the SOPs while another five percent were issued warnings to tighten the SOPs for the safety of all," she told reporters after integrated enforcement operations at construction sites around Penang, here yesterday.
She said the operations jointly organized by CIDB and several government agencies were the first to be carried out since the implementation of the MCO on March 18.
Among the agencies involved besides CIDB are Seberang Perai City Council, Penang State Health Department, Energy Commission, Labour Department, and the National Water Services Commission.
Norlida said the operations were carried out to monitor whether those responsible complied with all SOPs for construction workers outlined by the government and CIDB to curb the spread of COVID-19.
During the operations, 12 warning notices were issued and the main contractors were given a period of three days to submit the required information.
"Among the information they needed to submit was a list of subcontractors, the latest worker list, and a list of building materials used which have received the Certificate of Standard Compliance.
"CIDB also issued notices for registration, accreditation, and construction training offenses. We found  60 construction workers who had no skills accreditation," she added.
Almost 20,000 Flood Evacuees in Five States As of 1 PM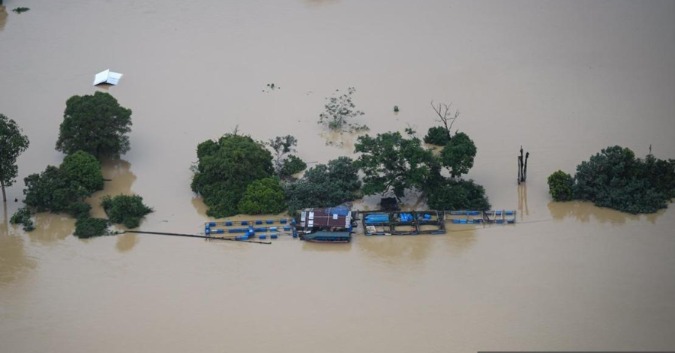 KUALA LUMPUR, Jan 4 — A total of 19,591 people remained at evacuation centres in five flood-hit states in the peninsula as of 1 pm, according to statistics gleaned from the Social Welfare Department portal.
While the number of evacuees dropped slightly in Johor and Terengganu, it rose in Pahang, Perak and Kelantan.
Pahang had the highest number of evacuees at 10,739. They are being accommodated at 201 evacuation or relief centres in nine districts, of which Kuantan is the worst-affected with 3,276 evacuees.
Maran district had 1,895 evacuees at relief centres: Raub, 1,493; Jerantut, 1,259; Lipis, 1,119; Rompin, 742; Temerloh, 605; Bentong, 215 and Pekan, 135.
Several rivers in Pahang have breached the danger level, among them Sungai Jelai in Jeram Bungor and Kuala Medang, Lipis; Sungai Tembeling in Kuala Tahan; Sungai Pahang in Sungai Yap, Jerantut; and Sungai Kuantan in Pasir Kemudi and Pintasan Kuantan as well as Sungai Lepar at Jambatan Gelugor, all in Kuantan; Sungai Lipis in Batu Malim, Raub and Sungai Chini and Sungai Pahang in Paloh Hinai, Pekan.
Source: BERNAMA
EPF Georgetown And Shah Alam Offices Temporarily Closed Due To The Disinfection And Sanitation Process.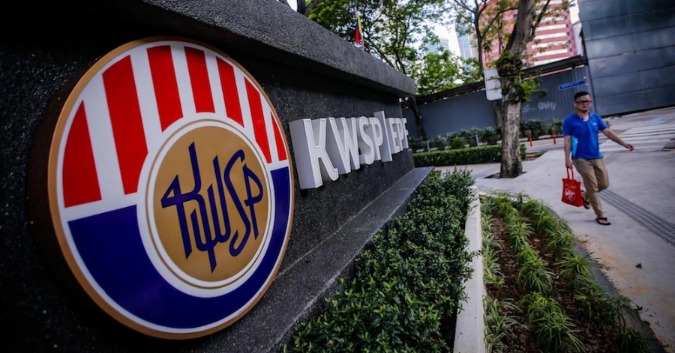 Through a post on Facebook, the Employees Provident Fund (EPF) informed that their offices in Georgetown and Shah Alam will be temporarily closed starting today (January 4).
"The EPF Georgetown and Shah Alam offices will be temporarily closed starting January 4, 2021, following the instructions of the Ministry of Health Malaysia to the management of the premises to carry out the disinfection and sanitation process," the EPF wrote in the post.
According to the EPF, its office in Georgetown will reopen on January 6, 2021 (Wednesday) while the office in Shah Alam will reopen on January 5, 2021 (Tuesday).
"Members who have made an appointment today and in the near future are advised to reschedule their business through Online Appointments.
"Members can also go to any other nearby EPF branch that is still operating as usual or make transactions for certain services online through i-Akaun," added EPF.

Source: EPF
5 Interesting Secrets About Eggs That You Have Not Known So Far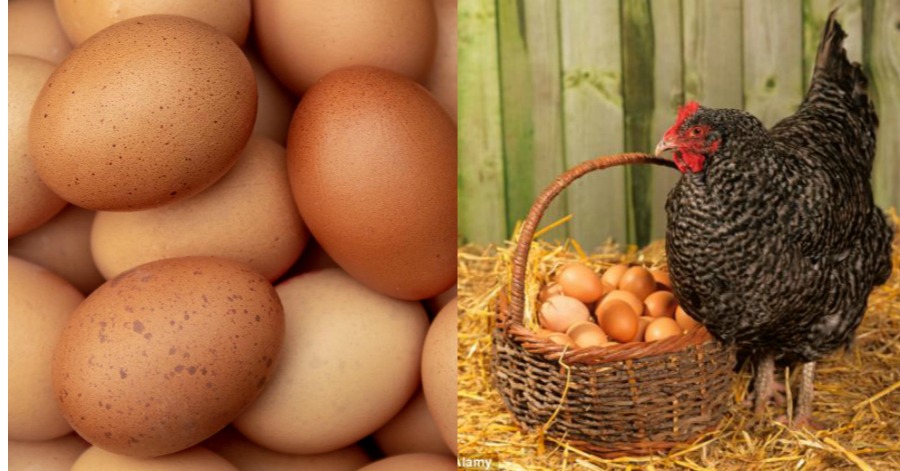 Did you know that eggs have a lot of benefits? Studies even show that children are smarter if the mother eats eggs every day, the dissenting voice is so melodious because of eggs, you are able to get the ideal body shape because eggs are saturated and many other foods are rich in this source of protein.
If you want to know eggs have many secrets that people do not know and that is:
1. Egg whites are more nutritious than whole eggs

Egg whites have only 17 calories out of 72 calories per egg and are low in fat. But the fat in egg yolk is actually good for a balanced breakfast, fat makes you feel more satisfied when eating.
2. Egg whites are high in protein sources

Egg whites are known to provide high and low-calorie protein sources. This does not mean yellow is not good for health. Yellow also has its benefits, take egg yolk, it will not only get healthy fats and increase nutrients, but you will also double the breakfast protein content.
3. Brown eggs are more nutritious than white ones
In Malaysia, white chicken is very rare and this results in no white chicken eggs being sold here. And the opinion that says brown chicken eggs are more expensive because they contain higher omega-3 content than white eggs is a mere misconception.
There is no significant difference between the nutritional content of egg whites or brown eggs. On average, the size of this brown egg is larger than the egg white and this may make it more expensive to sell.
4. Do not store eggs in the refrigerator door storage tray
If you want to store eggs in the refrigerator, make sure you do not use the egg 'tray' on the refrigerator door. Eggs need a stable temperature to make them durable and if you store eggs on the refrigerator door rack, the temperature will be affected and unbalanced even on the nutrition of the egg itself.
Just imagine you regularly open and close the refrigerator door. It is best to store the eggs in other parts such as in the refrigerator drawer so that the temperature is always stable to ensure the quality and taste of the eggs when cooked.
5. Black speckled eggs mean unhealthy

Make sure you use fresh eggs to make cakes and biscuits. Test the freshness of the eggs by placing the eggs in a glass of water. If the egg sinks to the bottom, it means the egg is still fresh. Eggs that are still fresh, the skin color is bright. Eggs that are quite old, slightly dull and black spots appear. To make biscuits do not use AA size eggs because the excess liquid content will make the dough soft. Just a size B egg is enough.
Sources: Readers Digest