First Case Of COVID-19 Reported In Gaza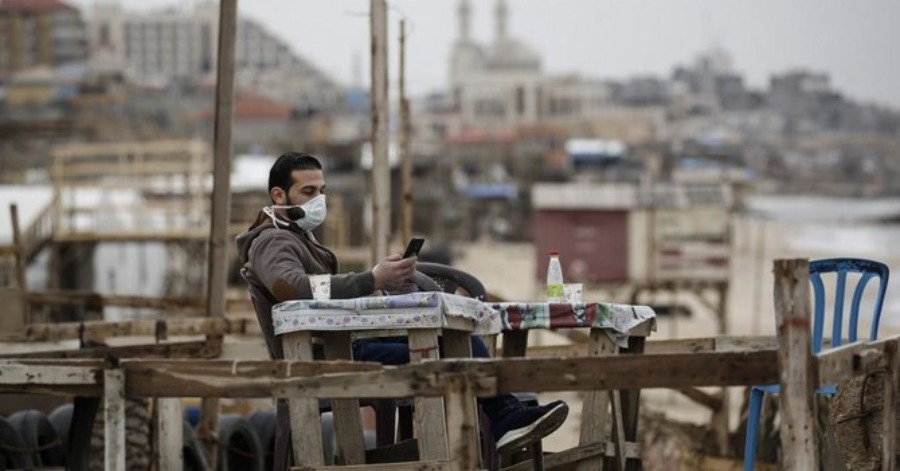 Gaza reported the first case of COVID-19 on Monday when authorities confirmed four infections at a refugee camp and security forces declared a 48-hour full lockdown.
A government spokesman said that the cases come from a family in central Gaza.
"A full curfew will be imposed starting tonight and in all of the Gaza Strip," said the chairman of the government's media office, Salama Marouf.
As the rumors about the cases were spread, people ran to the supermarket to get food and hygiene supplies. It is also reported that police vehicles patrolled the streets using loudspeakers to urge Gaza residents to comply with the curfew.
According to The Jakarta Post, the health ministry in Gaza said that the cases were uncovered after a woman traveled to the West Bank, where she was positive.
A health ministry spokesman urged anyone who might visit the supermarket outside a hospital in central Gaza to quarantine themselves and immediately report it to doctors.
Until Monday, there were no infections outside quarantine centers in Gaza.
Source: The Jakarta Post
150 Volunteers To Assist COVID-19 Assessment Centres In Selangor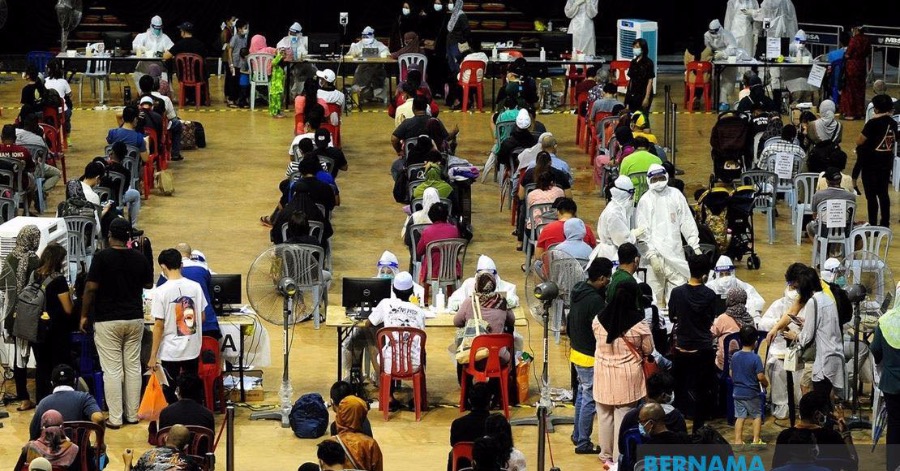 SHAH ALAM, May 17 — A total of 150 additional volunteers will be mobilised to help smoothen the operations at COVID-19 Assessment Centres (CAC) in Selangor, especially at the Malawati Stadium here.
Menteri Besar Datuk Seri Amirudin Shari said the volunteers comprised civil servants, local authority enforcement officers, medical staff at Selcare clinics and medical students from private universities, who would assist in managing traffic and COVID-19 patients as well as conducting assessments on patients.
"Other facilities such as 20 units of tents equipped with fans, chairs and PA system have also been provided at the Malawati Stadium CAC yesterday for the convenience of the public," he said in a statement today.
In a related development, Amirudin said the state government have agreed to set up a call centre, to be managed by volunteers, to help reduce CAC's burden to conduct home assessments.
Besides that, he said the state government also proposed that private clinics and medical facilities (private CAC) with general practitioners be given the permission to implement Home Surveillance Order (HSO) and provide quarantine wristbands to individuals who tested positive for COVID-19 and close contacts.
As such, he said COVID-19 patients could go to private CAC instead of district CAC, and there were 65 general practitioners in the state who have been given permission to implement the HSO
Amirudin said special counters would be set up at the Malawati Stadium from next week for the removal of quarantine wristbands and release from home quarantine.
"This will reduce congestion at the CAC and COVID-19 infection risk on those who have completed their quarantine," he said.
Meanwhile, the Menteri Besar said he was informed by the state Health Department regarding the addition of 300 beds at intensive care units and 1,300 beds at Low-Risk COVID-19 Quarantine and Treatment Centre (PKRC) at the Malaysia Agro Exposition Park Serdang (MAEPS).
In addition, he said MAEPS would only treat patients from Selangor and Kuala Lumpur, following the decision to set up PKRC in the central region such as in Negeri Sembilan, Melaka, Pahang and Johor.
Sources: BERNAMA
(Video) 5 Recommended Moisturizers To Get From Your Nearest Drugstore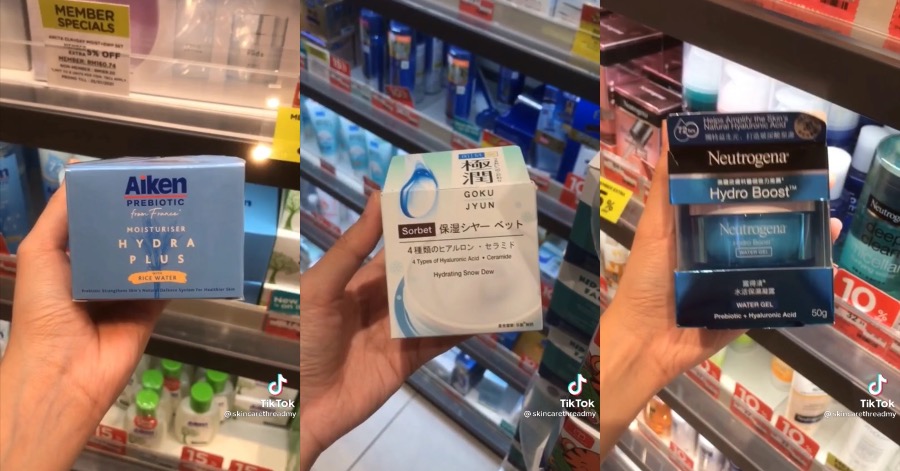 Moisturizer is a crucial step in your skincare routine. It is to keep your skin hydrated and away from blemishes, dullness, dryness, and more. A good moisturizer will lock in moisture on your skin and moisturizing your skin regularly, it will make your skin looks brighter and younger.
A girl posted a video of recommended moisturizers for oily or combination and acne-prone skin that can be bought from the drugstore and it was really helpful because skincare products from the drugstore are mostly affordable and the products mentioned are the ones with good reviews and high ratings.
These are five moisturizers that you can get from your nearest drugstore:
1) Neutrogena Hydro Boost Water Gel
Rating: 4.3/5
Price: RM66.90
It is formulated with Patented Superior Technology with 5% Prebiotic Kiwi yeast extract that will hydrates skin up to 72 hours. This moisturizer will also stimulate the skin to produce its own hyaluronic acid.
2) Aiken Prebiotic Hydra Plus Moisturizer
Rating: 4.9/5
Price: RM29.90
It is infused with Prebiotic from France and Rice Water from Korea that will soothe skin by 96.9% and keep your skin moisturized for up to 24 hours.
3) Hada Labo Hydrating Snow Dew
Rating: 4.9/5
Price: RM73.20
It contains ceramide that can strengthen the skin barrier and four types of hyaluronic acid for perfectly moisturized skin.
4) Bio Essence Water Gel
Rating: 4/5
Price: RM57.90
This moisturizer helps skin to repair, replenish and renew itself. It also enhances the intake of oxygen to let the skin breathe making it active and energized.
5) Safi Acne Solutions Soothing Gel Moisturizer
Rating: 4.9/5
Price: RM26.00
It has a non-oily formula that is lightweight and water-based. It is also pH balanced and absorbs quickly which is suitable for oily skin types. The main ingredients are AHA, BHA, and Neem.
Sources: TikTok
Only Pfizer-BioNTech Vaccine Suitable For Pregnant Women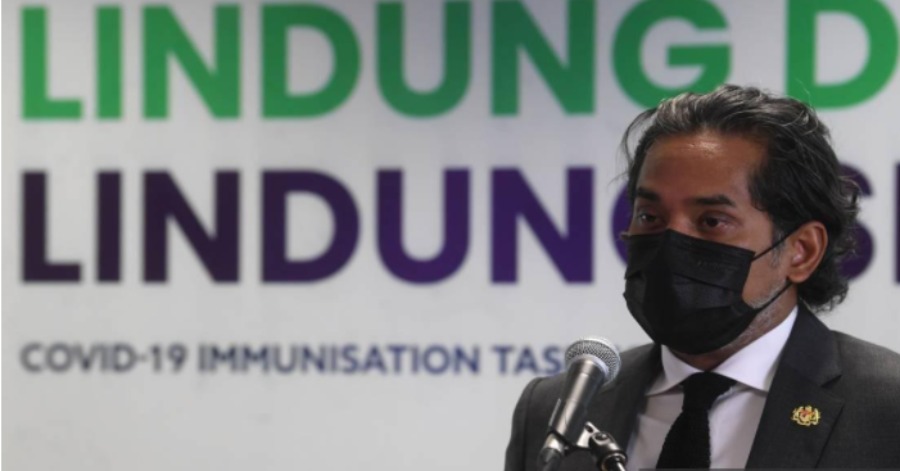 PUTRAJAYA, May 17 — Only the Pfizer-BioNTech vaccine is suitable to be given to women who are in their 14th to 33rd week of pregnancy, said Coordinating Minister for the National COVID-19 Immunisation Programme Khairy Jamaluddin.
He told a press conference on the development of the National COVID-19 National Immunisation Program, which was held virtually with Health Minister Datuk Seri Dr Adham Baba, that the other two vaccines, Sinovac and AstraZeneca, are not recommended for pregnant women.
He said the COVID-19 Immunisation Task Force (CITF) would coordinate with the relevant agencies, such as the Health Ministry, for the Pfizer-BioNTech vaccine to be given to pregnant women.
Khairy, who is Science, Technology and Innovation Minister, said the pregnant women could also wait to get the vaccination after the birth of their child.
The Pfizer-BioNTech vaccine is also suitable for nursing mothers, he said, adding that for the Sinovac and AstraZeneca vaccines, the safety data is limited and recommendations will be made after consultation.
He said these were the clinical guidelines issued in response to public inquiries on vaccines for pregnant and nursing mothers.
However, they are advised to seek doctors' advice if they have any doubts, he added.
According to Khairy, 10.18 million individuals have registered to receive the COVID-19 vaccine.
He said a total of 1.202 million people have received the first dose of the vaccine, with 733,237 of them having completed both doses.
So far, a total of 1,935,632 doses of the vaccine had been administered, he added.
On the industrial Vaccination Center (PPV), Khairy said the CITF had approved an application by Pharmaniaga to open it as a pilot project.
"CITF approved Pharmaniaga's application because it is the factory that is involved in the bottling of the Sinovac vaccine. Pharmaniaga buys its own vaccine to be given to its factory workers, "he said.
Source: BERNAMA