Greenland's Ice Sheet Melted Faster Than Ever Before In 2019 – Study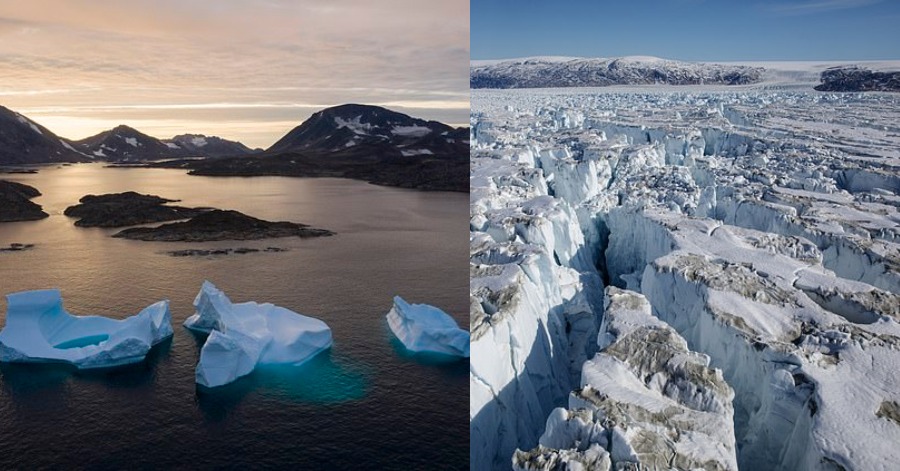 Melting of the ice sheet in Greenland gets more worrying. It will then lead to the rising of the global sea level. According to scientists, it is estimated that sea level will rise as much as 1.2 meters by 2300.
This global phenomenon will affect every part of the world. Urban settings along coastlines around the world will face disruptions in the future. Big cities such as Shanghai and London will also be threatened if sea level keeps increasing.
One of the largest contributors to the rising sea level is the melting of the Greenland ice sheet. This contributes to a rise of about 0.03 inches each year.
In a recent study, scientists found that the rate of ice loss from Greenland's ice sheet in 2019 is 15% higher than the previous worst year on record, which was in 2012. An analysis of satellite data revealed that a total of 532 gigatonnes of Greenland's ice sheet melts last year.
Ed Hawkins, a climate scientist from the University if reading said, this amount is equal to around six Olympic-sized swimming pools every second of the year.
The loss of ice mass can be tracked by analyzing the changes in gravity as recorded by the Gravity Recovery and Climate Experiment (Grace) missions. Yara Mohajeran, an earth scientist from the University of California said that it is crucial to understand and monitor the changes in the mass of Greenland's ice sheet closely. This can give a high impact on the world.
A week before, researchers revealed that Greenland's glaciers have passed the 'point of no return'. This is a phenomenon where glaciers would continue to melt even if global warming is stopped.
Source: dailymail.co.uk
(Video) Called 'emart24′, One Of Korea's Famous Convenience Stores Is Now In Malaysia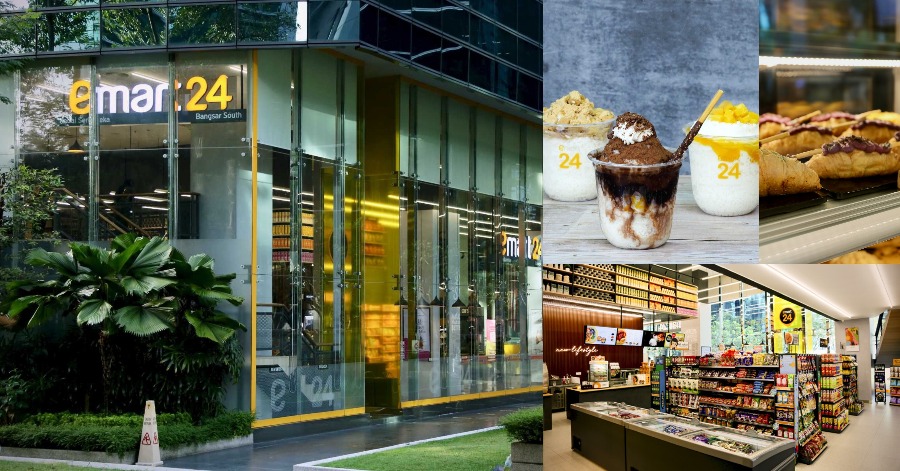 Recently, there has been particularly great news circling all over social media platforms that have made many netizens so excited. It is actually about one of South Korea's fastest-growing convenience store that is called 'emart24′. According to the news, it has officially opened specifically in Bangsar South. Malaysians are so excited because now there are going to be more store which they can enjoy various Korean's goodies.
There would be so many Korean products that are going to be sold there such as Korean street food, exclusive Korean snacks, and also Korean beauty products. Korean street food that all the Malaysians are always looking for such as delicious 'eomuk' which is a fish cake, sausage, 'cupbap' which is cup rice, fried chicken, pau, and also bingsu.
View this post on Instagram

According to the post that stated, "We're more than just your typical convenience store. Get a variety of Korean products from hot food to cosmetics. All under one roof". The statement itself would surely make all the Malaysians become so excited to have a visit to Korea's convenience store.
emart24 also has mentioned that the Bangsar South's branch is actually the first of 300 targeted to be launched in the country over the next five years with each Reserve Store having its own distinctive characters. For example, their Reserve Store in Bangsar South boasts innovations that are aimed at enhancing the customer experience with a larger space, customized interiors, and a distinct character that sets it apart from other future Reserve Stores so the customer experience is unique every time.
Sources: Instagram emart24.
Mothers-Teachers Collaboration Makes PdPR A Success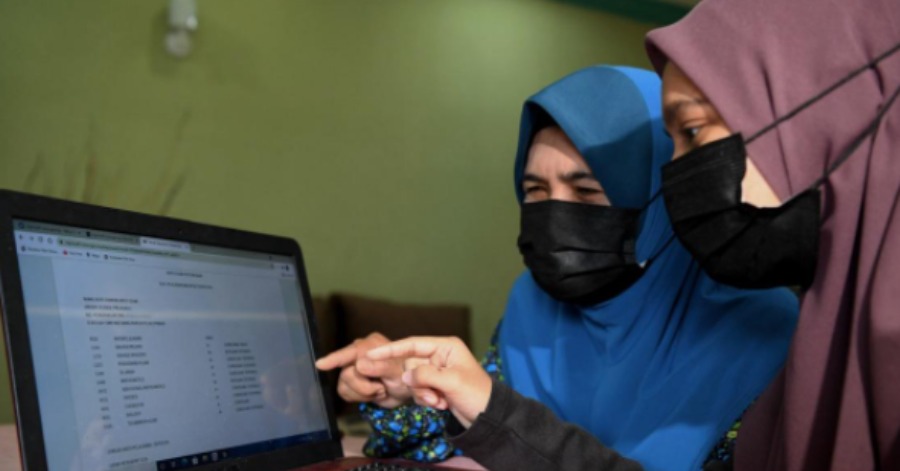 KINABATANGAN, June 25  — The implementation of home-based teaching and learning (PdPR) requires full commitment from teachers and students, but the role of parents is also important in ensuring its effectiveness.
Teachers at a school in the interior of Sabah are aware of mothers' influence in the success of PdPR, especially in areas where it is difficult to conduct online learning.
A teacher, Najme Nasir, said mothers of pupils of Sekolah Kebangsaan (SK) Sungai Lokan, had given a strong commitment to making PdPR a success since last year.
"The one who gives a lot of cooperation is the mother at home, the one who helps the students a lot is the mother, the one who keeps nagging kids about their homework is the mother.
"For that, we really appreciate the role of mothers in helping their children and also helping us teachers implement PdPR," he told Bernama when contacted.
Najme said the commitment of the mothers made it easier for teachers to monitor the progress of students at home as some areas in Kampung Sungai Lokan did not have good internet access due to the hilly terrain.
The school's teachers and headmaster, Masnah Apong, always looking for ideas to encourage students to be interested in learning, he said.
Among them is using their own money to buy school supplies, wrapped them before delivering them to 62 school children at their homes.
"There is no denying that the performance of students in the interior is different from that in the city, let alone when PdPR was launched following the pandemic.
"For us, we want the students here not to be left behind in their studies," he said.
Sources: BERNAMA
Astro To Offer Netflix's Streaming Service On Its Platform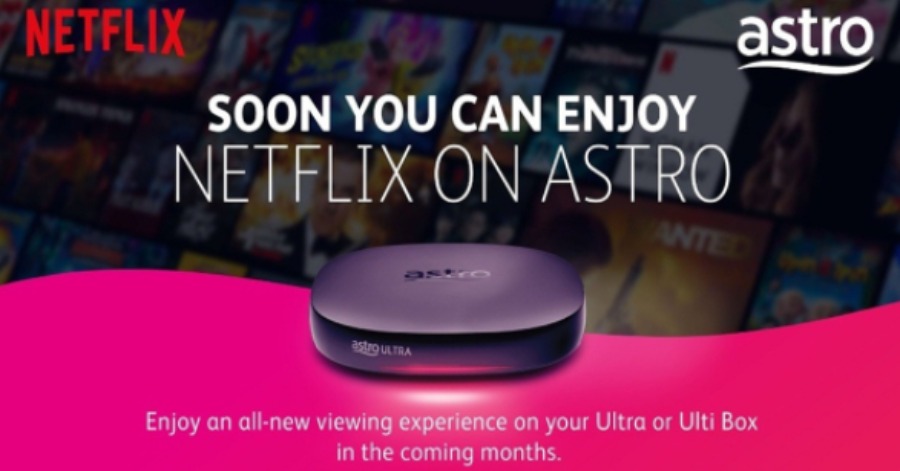 KUALA LUMPUR, June 24 — Astro Malaysia Holdings Bhd has partnered with Netflix to bring Netflix's streaming service to Astro's platform.
Astro said its customers will soon be able to enjoy seamless access to Netflix on their connected Ultra Boxes, first at launch, and on connected Ulti Boxes in the coming months.
"With this partnership, Astro and Netflix customers in Malaysia can enjoy greater convenience by having Netflix with their Astro subscription, providing easy access for payment in a single bill, at the best value," it said in a statement.
Astro group chief executive officer Henry Tan said the partnership with Netflix consolidates Astro's position as the number one entertainment destination for Malaysians by offering the best streaming services alongside its own best-loved originals, vernacular signatures, live sports and local blockbuster movies.
Sources: BERNAMA