Lionel Messi Demands To Leave Barcelona After Champions League Failure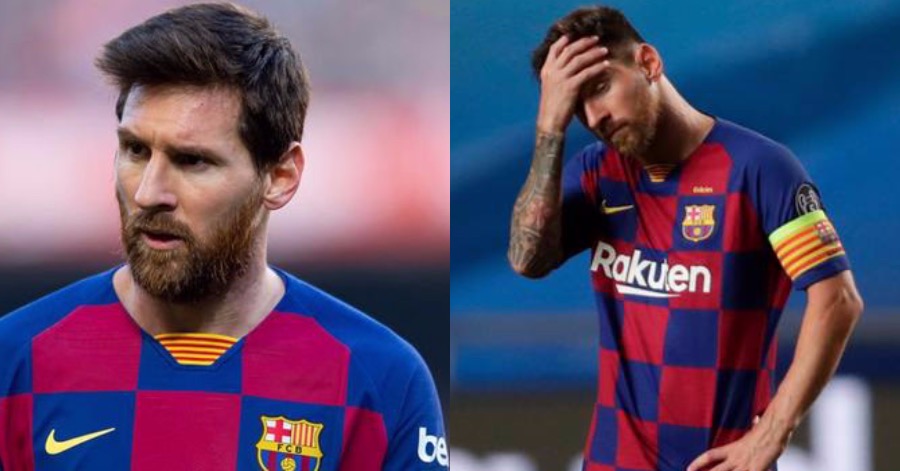 Barcelona top player, Lionel Messi was reported wants to leave the club as soon as possible after the teams's failure in the Champions League.
The shocking news came after Barca's 8-2 defeat to Bayern Munich in the recent Champions League quarter-finals. This caused Messi to consider his future with his team and wanted a way out immediately after felt frustrated by the lack of planning at the club.
According to the Mirror UK, Messi is said to feel 'isolated' after Barcelona repeatedly failed in the Champions League and their disappointment in La Liga when Real Madrid overtook them for the La Liga title.
It is believed that Manchester City were in a good position to land the popular footballer if he left the Nou Camp. City's would pay with a huge amount of money to take Messi and reunite him with Pep Guardiola at Etihad.
The 6 time Ballon d'Or winner has a clause in his contract that allows him to leave for free at the end of every season. But, the contract expired at the end of May.
It is said that he has battling Barcelona's president Josep Maria Bartomeu and the Nou Camp hierarchy for a year regarding the direction the club is going.
Source: Mirror UK, Sport Bible
Canada Bans Flights From India And Pakistan For 30 Days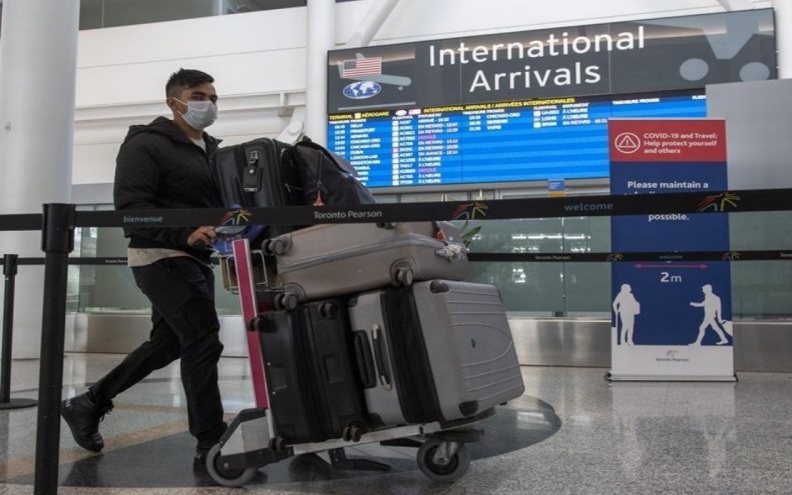 OTTAWA, April 23 – Canada announced a 30-day ban on all flights from India and Pakistan effective Thursday as COVID-19 cases continue surging in the two countries, reported Xinhua news agency.
"Given the higher number of cases of COVID-19 detected in air passengers arriving in Canada from India and Pakistan, Transport Canada is issuing a notice to airmen, or NOTAM, to halt direct passenger air traffic from those countries," said Canadian Transport Minister Omar Alghabra at a joint press conference with other Canadian ministers on Thursday.
The minister said the ban is implemented as more passengers arrive in Canada with positive test results from those two South Asian countries.
If travellers departing from those two countries take an indirect route home, they will be required to show a negative PCR test at their last point of departure. Once they arrive in Canada, they will  follow the standard protocols, unless exempt, including taking another test and booking a stay at a designated government hotel while they await their results.
Health Minister Patty Hajdu said the ban will allow Canada's public health experts to collect more data about the epidemiology in those regions.
"I want to say that our hearts are with the citizens of India, Pakistan, indeed the whole region during these incredibly difficult times. In the meantime, we'll continue to apply stringent testing and quarantine measures for all passengers arriving in Canada," she said.
In a letter to Canadian Prime Minister Justin Trudeau earlier on Thursday, Both Ontario Premier Doug Ford and Quebec Premier Francois Legault called on the Trudeau government to cut the number of international flights arriving in Canada and impose greater restrictions at the Canada-U.S. land border.
Also on Thursday, the House of Commons passed a motion to have the government immediately suspend non-essential passenger flights from countries with high rates of COVID-19 variants infections.
Source: BERNAMA
Man Cheats On 35 Women By Becoming Their Lover, Just To Get Birthday Gift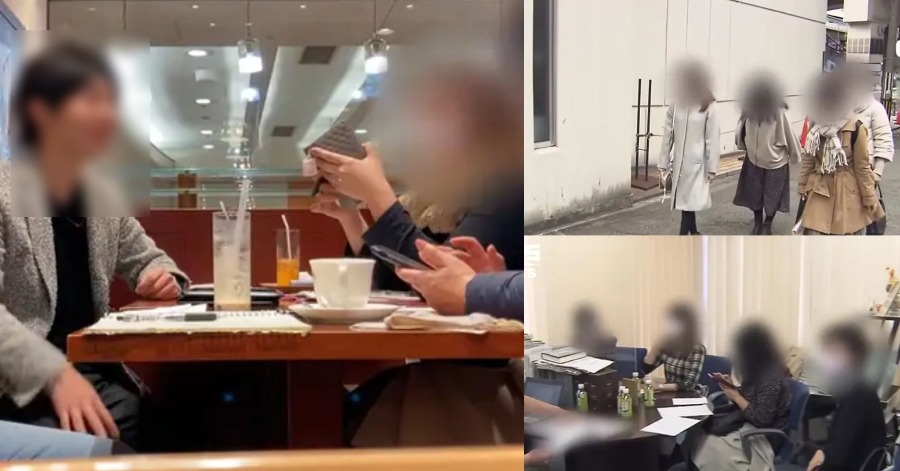 A Japanese man has been arrested after cheating on 35 women at the same time, to get a gift for his birthday. The 39-year-old would try to approach women and pretend to want to make them his girlfriend, just to get a gift in conjunction with his birthday.
The suspect from Kansai, Japan will give each of his 'lovers' a different 'birthday' date.
According to a report, the total number of women who became victims was 35 but it was reported that the actual number of victims exceeded that number.
He told one of his 47-year-old victims that his birthday was Feb. 22.
Meanwhile, another 40-year-old victim claimed he told her that his birthday was in July and a 35-year-old woman said that she thought the man's birthday was in April.
His actual birthday falls on November 13th.
He not only cheated the women in terms of cash, as well as some expensive clothes for one of his birthdays, but he also managed to sell some of the toiletries he sold, all for a profit.
It is believed that he is targeting single women, starting a relationship by indicating that he wants to get married at some point later.
The man's actions were then uncovered after all the women who were his victims 'cooperated' and then reported his cunning tactics to the police last February.
The suspect allegedly deceived all his victims where it was reported that the result of his fraud reached 100,000 yen including gifts, clothes, and cash.
Source: LADBible, SoraNews24
Weak Earthquake Detected In Ranau, Sabah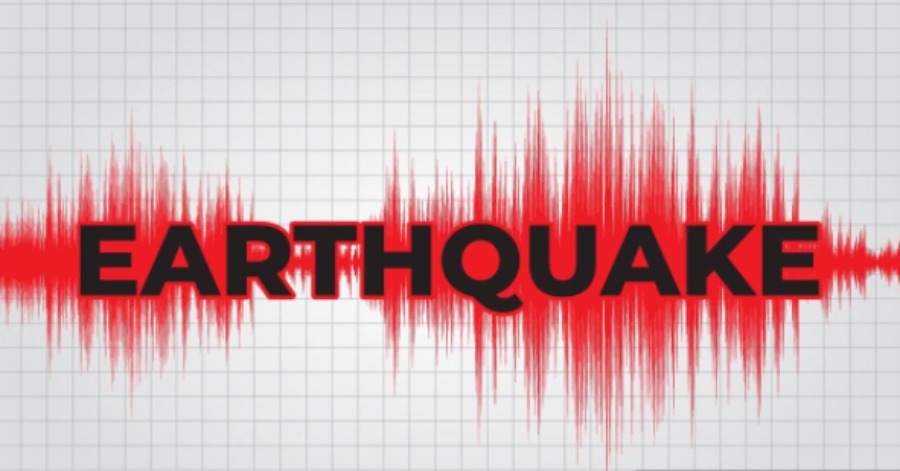 KOTA KINABALU, April 23 — A weak earthquake, the third one detected this month, measuring 2.5 on the Richter scale, occurred in Ranau district at 12.02 am on Friday.
The Malaysian Meteorological Department (MetMalaysia), in a statement, said that the epicentre of the quake occurred 8 kilometres northeast of Ranau, at a depth of 10 km, may have caused tremors to be felt around the district.
The first weak earthquake in Ranau this month occurred at 11.10 pm on April 18, measuring 2.8 on the Richter scale and followed by the second one, measuring 2.7 on the Richter scale at 1.05 am the next day (April 19).
Meanwhile, a spokesman for the Sabah Fire and Rescue Department (JBPM) when contacted said they had not received any emergency report on the incident.
Sources: BERNAMA