(Video) Watch Giant Mosquito Tornado Appearing In Russia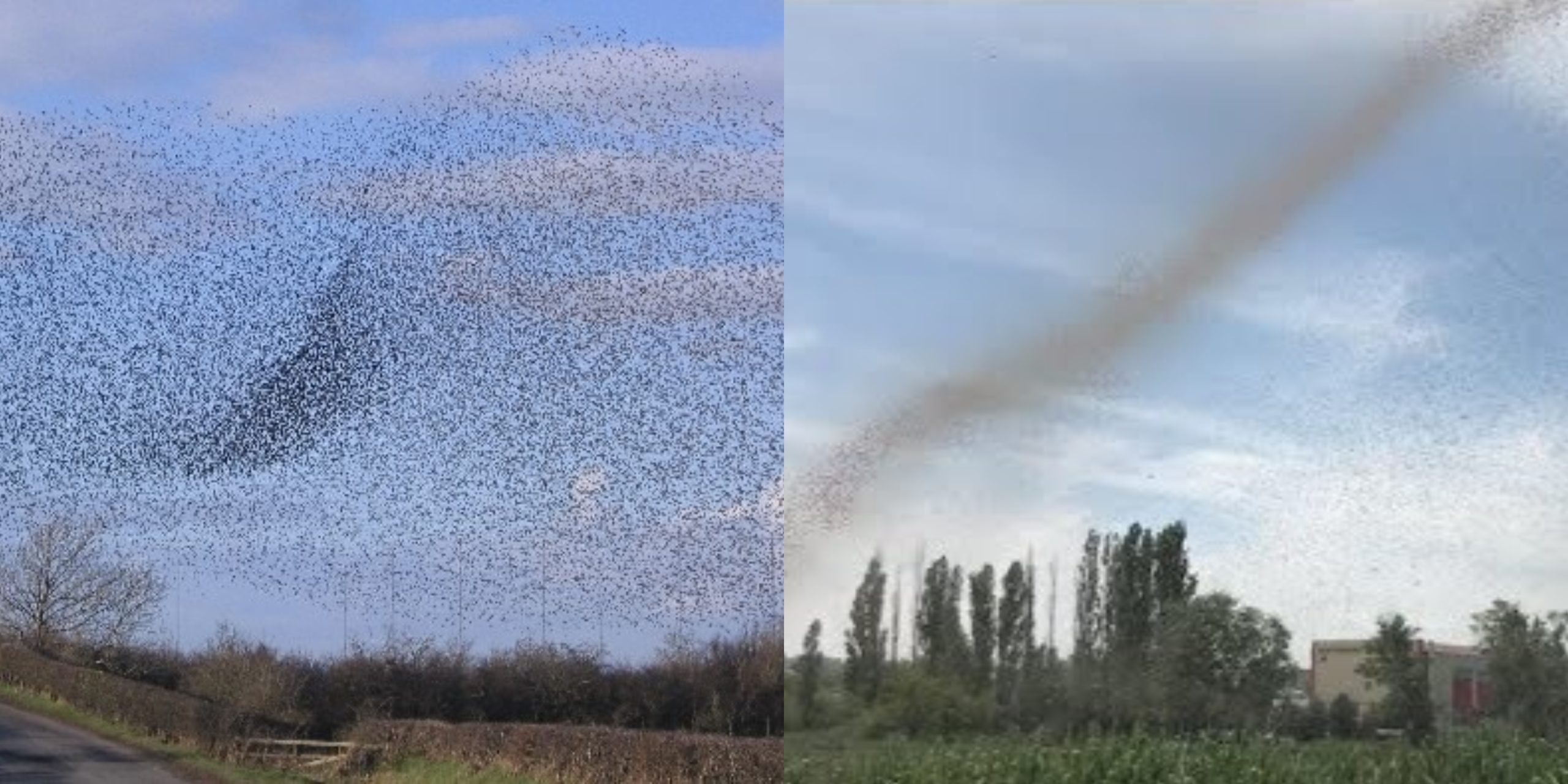 Villages on the east coast of the Kamchatka peninsula, in Russian Far-East experience scenes that seem only, can be in a movie. Instead of birds flying and filling the sky, it's billions of mosquitoes flying and swirling into visible "tornadoes" looked like.
Some villages like Ust-Kamchatsk are used to being invaded by a large number of mosquitoes every summer. It is a normal phenomenon for these insects to swarm near water, but this year the number of insects is so much worse. It's making them an even bigger nuisance than they usually are for the villagers. Even widow and door nets have been set up, the pesky buzzers found a way to get in through the smallest of cracks to get into people's houses. Being outside is something that needs to be avoided where you need to deal with large swarms of mosquitoes that seem to reach the sky when seen from afar.
A resident in Ust-Kamchatsk, Maria Zubkova said, "We have always had large numbers of mosquitoes here in the summer, and we always will, but there are just too many of them this year."
"They get into every crack, even if there are nets on the windows, they still manage to get through." She added.
Videos of the phenomenon have gone viral on Russian social media and received worldwide attention. In most of the videos, they show these large whirlwinds visible from long distances, which wasn't the case in past years.
Locals are used to mosquitoes and midges invading their villages for a few months every year, but few can remember such large numbers.
Getting through one of these living tornadoes will leave you fully covered in mosquitoes from head to toe, but experts say that there is nothing to worry about getting stung by them.  Part of mosquitoes' mating ritual, the tornadoes, where tens maybe even hundreds of thousands of mosquitoes swarm around one or more females trying to secure a spot close to her. Since male mosquitoes don't sting, all you have to worry about is getting them off, as they can be very clingy.
Kamchatka, home to over 100 species of midges and mosquitoes, and yet entomologists have not determined which ones are most active this year yet they did assume that there are both blood-sucking species and harmless midges in these giant "tornadoes".
Things are a little bit different in nearby villages like Klyuchi and Kozyrevsk where the villagers claim that the mosquitoes there are way more aggressive which they can sting through jeans and leather jackets.
Source: Oddity Central
China's CoronaVac Vaccine Safe: Azerbaijani Acting Health Minister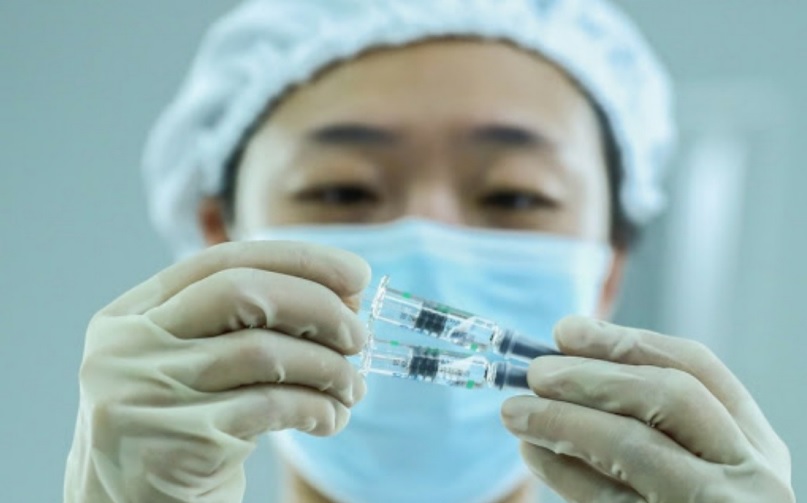 BAKU, May – Azerbaijan's acting health minister Teymur Musayev on Thursday said the CoronaVac vaccine made by China's biopharmaceutical company Sinovac Biotech is fully safe.
Speaking at a press briefing of the operational headquarters for COVID-19 prevention and control, Musayev said that 1.6 million people in the country have got their first dose of the Chinese-made vaccine so far, while 600,000 people have received both.
According to Xinhua news agency, Musayev said Azerbaijan enrolled the CoronaVac vaccine for mass vaccination, describing it as "completely safe."
Infection cases among those who received both doses were minor, he said.
"We embark on a new phase of vaccination against COVID-19 in Azerbaijan from May 10 that will enable citizens above 18 to be vaccinated. This means we now have sufficient quantities of the jab," Musayev said.
Azerbaijan launched the mass vaccination in January.
Source: BERNAMA
COVID-19 Developments Remain Complicated In Regional Countries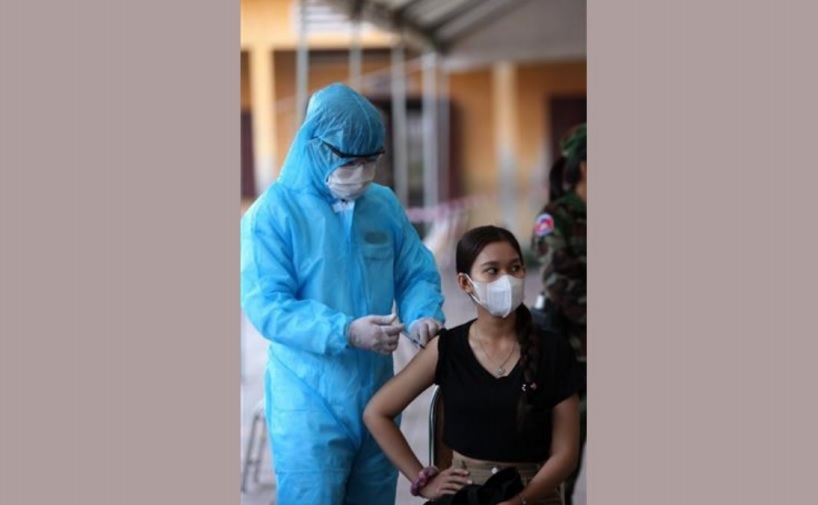 HANOI, May 6  — The COVID-19 development in several countries in the ASEAN region remain complicated, Vietnam News Agency (VNA) reported.
In Laos, the Health Ministry had confirmed 46 new COVID-19 cases on May 5, mostly in Vientiane and Bokeo province with 19 and 15 cases, respectively.
From May 4, the Lao government decided to apply lockdown for additional 15 days until May 20.
So far, Laos has discovered 1,072 COVID-19 cases, including 99 recoveries and no death.
Meanwhile in Thailand, the pandemic is still developing complicatedly with 2,112 new cases confirmed on May 5 and 15 deaths, raising the total cases to 74,000 cases, with 318 deaths.
Bangkok is still a hot spot of COVID-19 with 789 cases, VNA reported.
In Indonesia, 155,000 soldiers and policemen will be deployed within the framework of Operation Ketupat Jaya 2021 from May 6 to 17 to minimise the spreading of COVID-19 during the Muslims Eid al-Fitr holidays from May 13 to 14.
Some 4,276 personnel will be stationed in the capital city and its adjoining areas. The Jakarta Police will deploy these personnel at 14 isolation points and 17 check points.
The Operation Ketupat Jaya 2021 is being conducted to block access to and from Jabodetabek, to maintain security, and to monitor the implementation of health protocols to stem the transmission of the coronavirus disease before, during, and after Eid al-Fitr, among others.
Meanwhile, spokesperson for the COVID-19 Handling Task Force Wiku Adisasmito armed that all forms of homecoming activities, including the local homecoming, are banned during Ramadan and Eid al-Fitr to lower the rate of COVID-19 infection.
At the same time, Malaysia's capital city of Kuala Lumpur will re-apply movement control order (MCO) from May 7. This will be the third time the city is placed in MCO to control the COVID-19 pandemic.
Malaysian Defence Minister Ismail Sabri Yaakob said that the order is given after 17 new clusters were recorded.
The order will be applied until May 20. Food premises, such as restaurants, food trucks, hawkers and kiosks, are allowed to operate from 6am to midnight only. Dine-ins are not allowed and food served are for delivery and takeaways only.
Malaysia on May 5 logged 3,744 new cases in the last 24 hours to bring the total to 424,376. There were 17 more deaths, bringing the total fatalities to 1,591.
The MCO was applied for the first time on March 18, 2020 and the second time on January 13, 2021.
The same day, Executive Secretary of the Philippine Presidential Office Salvador Medialdea said that the Southeast Asian country will ban tourists from Pakistan, Nepal, Sri Lanka and Bangladesh from May 7 to 14 as part of efforts to prevent the entry of SARS-CoV-2 variants found in India.
Travellers coming directly from those countries, or with a history of travel to any of them within the last 14 days, would be barred from entering, he said.
Earlier, the Philippines banned travellers from India from April 29 to May 14.
On May 5, the country confirmed 5,685 new COVID-19 cases and 178 deaths, raising the count to more than 1 million with 17,800 deaths.
In Cambodia, VNA reported that Prime Minister Hun Sen had on May 5 ordered to vaccinate more than 52,000 people in all areas in the red zones of Phnom Penh with COVID-19 vaccines, with the administration of the rst dose to be completed soon and the second dose to commence once the stipulated time frame has been
reached.
To date, more than 1.5 million people have been vaccinated with either Sinopharm, Sinovac or Covishield (AstraZenacca vaccines) since February 10.
The same day, the Cambodian Ministry of Health confirmed 672 new cases, raising the total cases to 16,971, including 110 deaths.
Source: BERNAMA
(Video) Mumbai Teacher Drives Auto-Rickshaw, Carries Covid-19 Patients For Free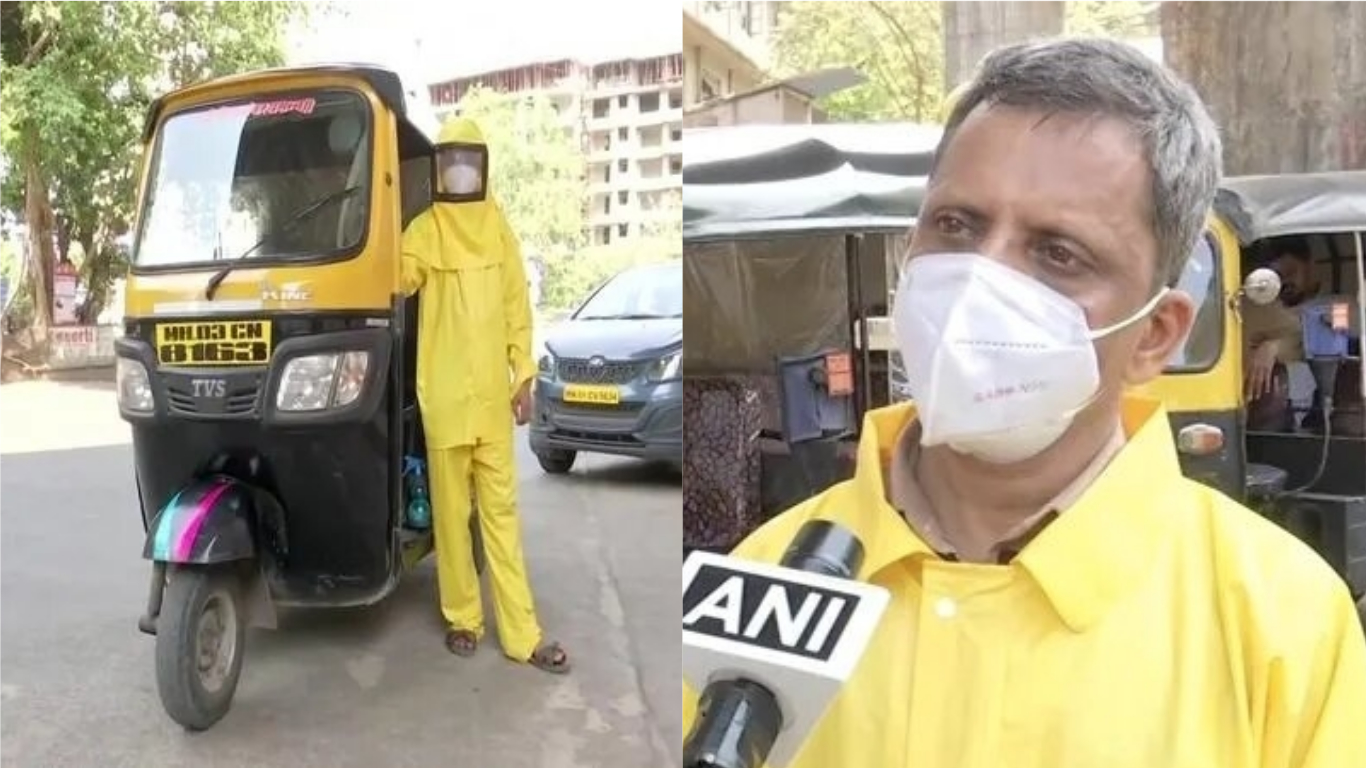 India is now facing the worst threat of Covid with the death toll rapidly increasing and their oxygen supply thinning. As a result, many good samaritans are helping those in need. A man in Mumbai helps by providing a rickshaw service from hospital to home and visa versa for free.
"I drop off Covid patients to Care Centres and hospitals for free, and also bring discharged patients to their respective homes," he added.
Dattatraya Swant, a teacher drives the auto-rickshaw by himself and provides free rides to Covid patients. He still makes sure to use precautions like wearing a PPE kit, sanitization, and others. Mr. Sawant teaches English at Dnyansagar Vidya Mandir School.
"For this, I personally take all precautionary measures. At present, the number of corona patients is increasing rapidly. Many of them are dying due to untimely treatment. In such a situation, whether the poor patients get government help in time or not, private ambulances are not affordable. And often public vehicles do not provide services to Covid patients. In such cases, my free service will be available to the patients," he said in an interview.
As the number of coronavirus patients soars, his volunteer is highly appreciated by all.