Everyone is feeling the same towards the year 2020, frustrated. A man in Massachusetts cursed 2020 during his wedding vows and the mother nature replied with a flash of lightning.
A video posted by Aaron Sawitsky can be seen standing opposite his bride, Denice McClure as they prepare to say their vows. Before he had the time to declare his love for her, Aaron mentioned how the starting of the year 2020 isn't the best way to start a new year.
https://www.instagram.com/p/CEPG2EKAobG/
"Let's face it, 2020 has not been the best year," said Aaron to his guests, laughing from his own words, right before a huge bolt of lightning struck across on the other side of the land.
The lightning is so far away yet can be seen and heard. Thankfully nobody was injured as the lightning missed the ceremony and everyone on attendance, with Aaron sharing on his Instagram: "Thankfully no one got electrocuted and we finished our vows before the rain started,".
The bride said "it perfectly sums up the year so far", and she is right.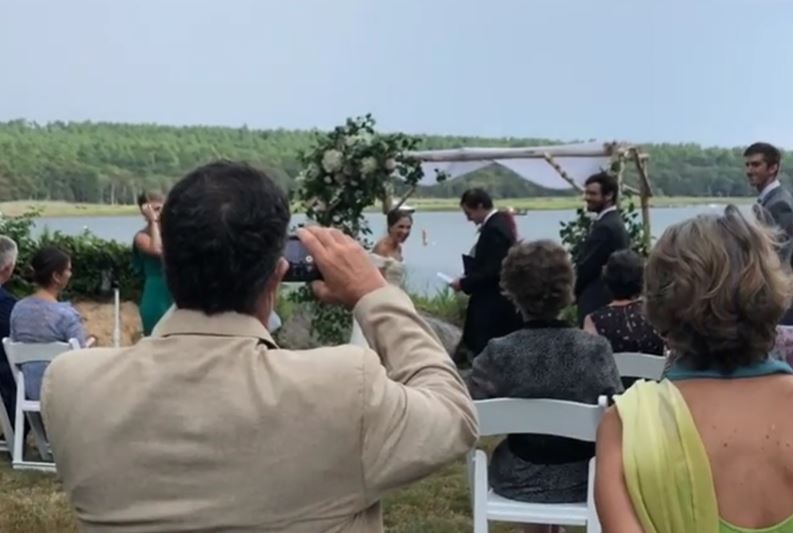 All of the guests were "surprisingly calm" when the lightning struck said, Denice.
" We were about two minutes away from finishing the ceremony, so I think we all were feeling like, "we are almost there, let's just get to the end."
The only reason everyone doesn't seem surprised because they didn't realize how close actually the lightning was, "I think if we knew how close it was, we would have probably headed for shelter," Denice explained.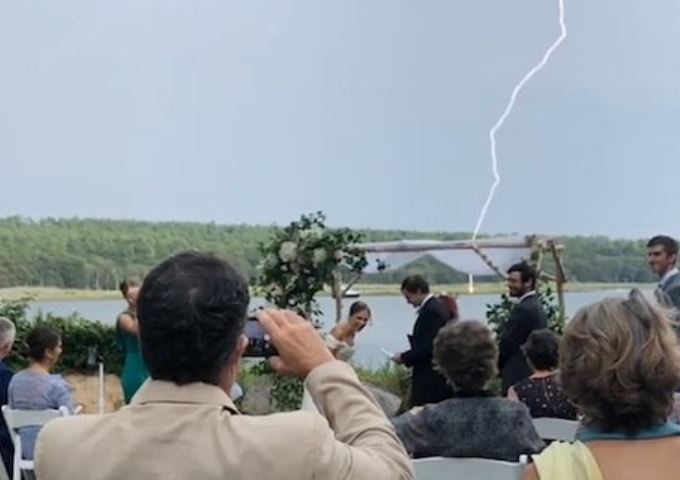 She continued, "We think it perfectly sums up the year so far: expect the unexpected, roll with the punches, make the best of the situation."
The storm that came with the lightning blew over in about 45 minutes, with the wedding with sunny skies and even a rainbow. "Hopefully, that's what's ahead for everyone," Denice said.
Source: Unilad, Instagram Asawitsky