(Video) YouTubers From UK Scammed In Kuala Lumpur On Their First Day In Malaysia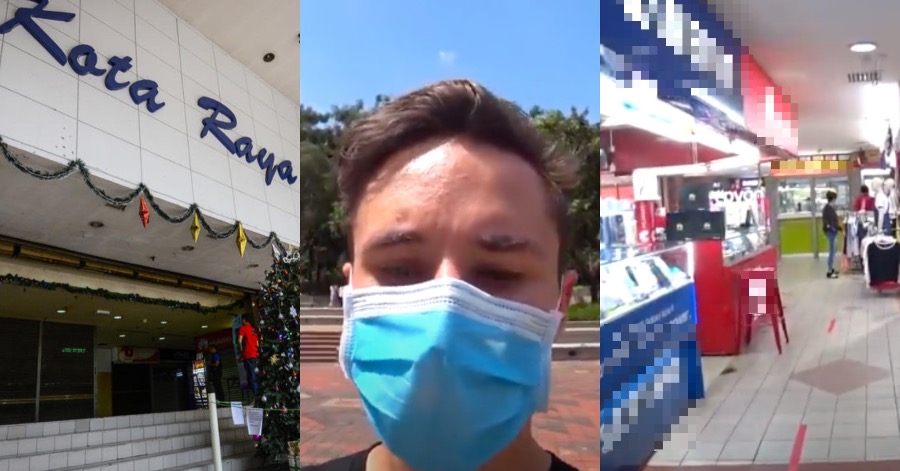 YouTubers from the UK, VeggiesOnTour shared their experience on how they were scammed by a phone kiosk in Kota Raya, Kuala Lumpur on the very first day they came to Malaysia. The video posted by VeggiesOnTour on YouTube has reached about 38, 000 views.
The YouTubers were trying to get sim cards as they are now in Malaysia. They decided to get it from a phone kiosk in the Kota Raya Complex, Kuala Lumpur.
Arrived at the kiosk, they were treated nicely and had a little chit chat with the owner. They tell the owner that that was their first time in Malaysia and the next stop is Thailand and need a sim card. The owner then, said that he sells a type of SIM card that has unlimited data for 30 days and worked all across Southeast Asia.
However, the price per Sim card is RM85. At the time, they were not having any cash and the owner happily led them to a cash point.
When they returned to the kiosk, they were told to pay another fee for installation, which is for RM15 per person.
In total, they have to pay RM200 for both SIM cards.
After a day using those SIM cards, they then realized they have been scammed.
"I was using the data like no tomorrow because it's unlimited. And after about two days, the data said it had run out. The internet stopped and so we downloaded the app. We had a look on the app and it said I had one gigabyte of data and used up the one gigabyte of data." said one of the YouTubers.
Both of them then decided to go back to the kiosk located in Kota Raya Complex and ask the owner why there was only one gigabyte of the internet when he was the one who claimed that the SIM card was of unlimited data. However, the owner then pretended like he didn't recognize them acted very confused.
They were hoping that the SIM card might work when they arrived in Thailand, one of them topped up RM10 for his phone right before leaving Malaysia but turn out much worse.
The charges per day were ridiculously high when they are in Thailand. Both of them then decided to return to Malaysia to confront the man for scamming them.
Back in Malaysia, the man still pretending not to know them. After a while doing the conversation, he admitted that he had sold the SIM cards to them at the price of RM85 each. The owner then called someone to come over in order to settle it down. The YouTubers then get away from the kiosk while the owner was away for a while to avoid any serious cases.
Source: YouTube VeggiesOnTour
Jeju Island Sees Hottest Spring On Record This Year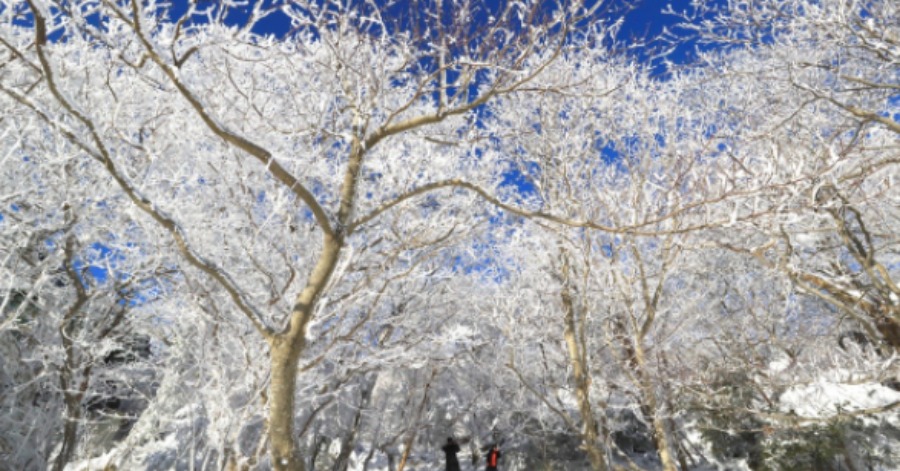 JEJU (South Korea), June 8 — South Korea's Jeju Island experienced its hottest spring on record this year, with an average high of 19.3C from March to May, Yonhap news agency quoted the local weather agency Tuesday.
The average temperature in the three-month period was 15.5C, up 1.5C from 14C in the average year and the highest since record-keeping began in 1961, according to the Jeju branch of the Korea Meteorological Administration.
The average high during the three months was 19.3C and the average low 12.1C, also the highest on record for both categories.
By month, the average temperature in March was 12.5C, with an average high of 16.2C and an average low of 9C, the highest temperatures on record for the month.
Temperatures in April and May were also higher than the average, with large fluctuations in April and a high of 30.9C in part of the island on May 15.
There were 28.3 rainy days, fewer than 29.8 in the average year, but the amount of rainfall fell within the average range at 386.6 millimetres.
The season saw 11 days of yellow dust, the third-highest number since 1961, with the first yellow dust warning since 2010 being issued in March.
Sources: BERNAMA
(Video) Why 'Casino De Genting' Is So Popular? Here Are The Reasons For It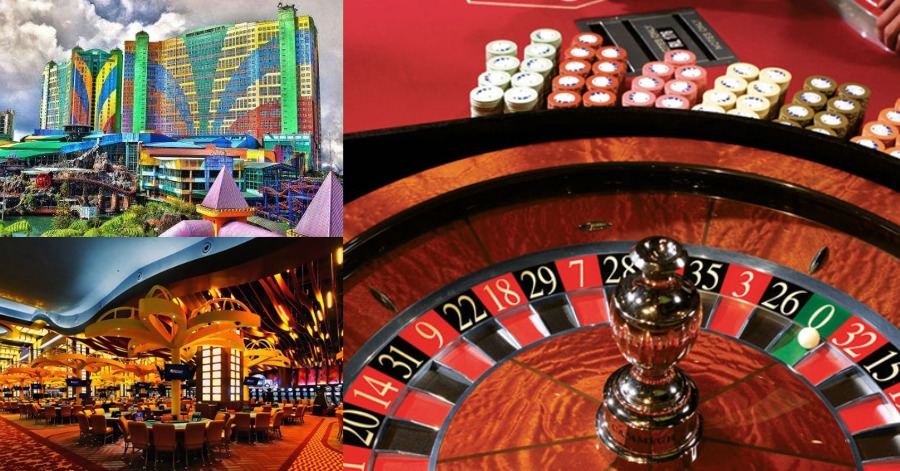 'Casino De Genting' is one of the most popular evening activity venues in Genting Highlands, where you can test your luck at winning a massive pay-out. Established in the year of 1971 by Resorts World Genting's founder, Tan Sri Lim Goh Tong, the casino was the first land-based casino in Malaysia, and has continuously attracted thousands of visitors from across the world. 'Casino de Genting' is one of the popular gambling venues in the world, first for its size and second for its storied history.
The idea of building a hill resort came to its founder during his trip to Cameron Highlands as he was working on hydroelectric power development. While there, Tan Sri Lim Goh Tong immensely enjoyed the crisp mountain air. He desired to experience the same when he goes back to Malaysia. He dreamt of giving Malaysians access to a cool mountain holiday complete with loads of amenities that they can truly enjoy.
The famed casino accepts non-Muslim locals and foreigners to play in their tables and rooms. Guests must be at least 21 years old to enter. The casino follows a strict dress code of smart casual. The casino also prohibits the use and bringing of backpacks, electronic gadgets, and cameras within the complex.
'Casino de Genting' offers its guests and visitors an interesting range of casino games including slots machines, electronic table games, and tables offering games. The casino has 3,140 slot machines and 426 table games. It is the largest casino in Genting Highlands with regard to the total gaming machines and table games. The Resorts World Genting has 204,514 square feet of casino space.
The casino offers more than just gambling. It has exquisite dining venues where guests can sample more than 400 premium champagnes, wines, cigars, and gourmet food. Guests can also belt out their favorite tunes at the exclusive seven-room Be A Star Karaoke along with its 24-hour butler services.
Some of the interesting casino games there are:
French Boule
Tai Sai
Blackjack
Baccarat
Mini Dice
Three Pictures
Three Card Poker
Genting Stud Poker
Zodiac Wheel
Progressive Texas Hold'em Poker
Pontoon
Russian Roulette
Sources: YouTube Booming Life.
(Video) One Of The Famous Hills For Hikers, Haunted Maxwell Hill In Perak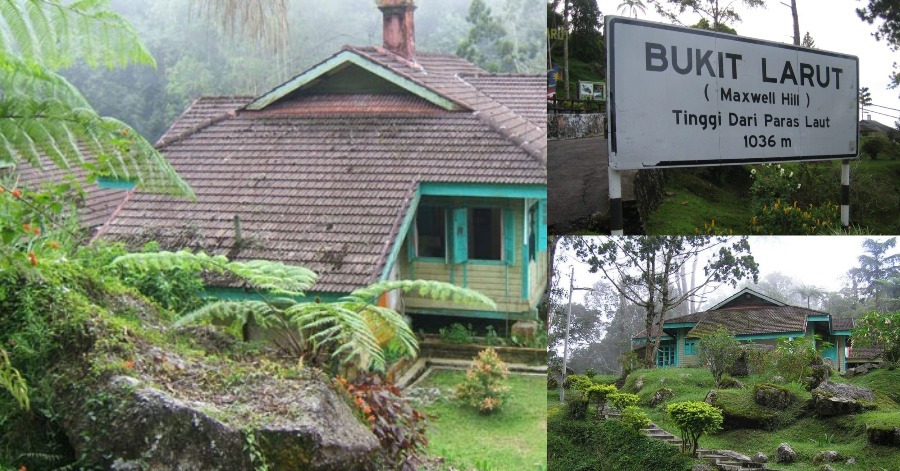 Maxwell Hill is actually a hill resort located 10 km from Taiping, Perak, Malaysia. Founded in the year of 1884, it is the oldest hill resort in Malaysia. It is approximately 1250 m above sea level. Maxwell hill receives the highest rainfall in Malaysia because it is located in the wettest part of the country. Maxwell Hill has remained pretty much as it was years ago, hence its low impact on tourism.
When up on the peak, the cool weather is a welcome to many visitors who are mostly nature lovers and birdwatchers. It is also known as Bukit Larut. There are many jungle trails and one of the popular ones is the Maxwell Hill trail. This trail leads to the peak of Gunung Hijau at 1,449 m above sea level.
Visitors who travel to this hill in Taiping have experienced strange encounters such as footsteps outside the lodging, the feeling as if being touched by a cold presence and unexplained loud 'thud' sounds on the door. The road up to Maxwell hill was actually built by prisoners captured by the Japanese during World War II. The prisoners were forced to build a road up the hill with their blood, sweat, and lives. Maybe that's why the place is a little haunted.
There are also some stories shared by visitors who went there saying that they have encountered terrible experiences at night when they stayed there. The toilet smells like dried blood but there is no sign of blood. In a room with two people stated that one of them felt cold and another of them was sweating. In addition, they also said that they felt something was poking their legs at twelve midnight in their room.
Sources: YouTube AMR AMRadyo.