3 Most Expensive Electricity Charges In Asian Countries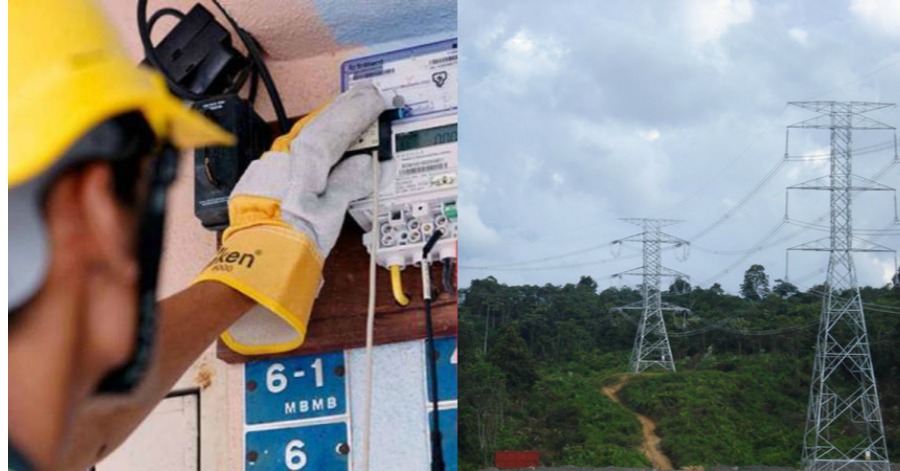 Based on data presented by International Energy Consultants Managing Director and lead consultant Dr. John Morris, the top 5 countries with the highest power rates surveyed in Asia are Japan (P12.31 per kWh); Philippines (P8.96 per kWh); Singapore (P8.83 per kWh; Hong Kong (P6.53 per kWh); and Thailand (P6.23 per kWh).
Let's see how expensive they are with the top 3 countries below:
1. Japan
The catastrophic nuclear plant disaster in 2011 that occurred as a result of the Tohoku earthquake in Fukushima caused the energy supply in Japan to go through a period of darkness, severely affected by the closure of the Fukushima nuclear plant.
The disaster has left Japan, which has been placing 30% of its dependence on nuclear power sources, forced to find other ways to cover supplies. The Fukushima incident caused public confidence in the use of nuclear energy to plummet, resulting in pressure to stop the operation of the nuclear plant. As of May 2019, only 5 nuclear power plants in Japan are allowed to operate, compared to 39 before the disaster to ensure incidents do not recur.
This situation increases the cost of electricity supply in Japan due to the difficulty for them to cover the supply, exacerbated by the monthly price adjustments made depending on world oil prices.
For every 1kWh in Japan, the price paid is around RM1.21 for residential users, far from leaving the Philippines behind.
2. Philippines
A few years ago, the Philippines became the country with the most expensive electricity rates before it was overtaken by Japan. This is acknowledged by their main supplier body Meralco-thus requiring electricity tariff adjustments to be made every month in the country.
Not only high tariffs and changes frequently implemented, but Filipinos are also facing aa 12% increase in consumption tax on their total bills every month.
Because adjustments are made so frequently over the 1 kWh rate of consumption in the Philippines, it is quite difficult for us to get an accurate figure on the price to be paid. For May 2020, every 1kWh will be charged RM0.75, different from the April 2020 rate of RM0.77 cents for 1kWh.
3. Singapore
Changes to the electricity supply system in Singapore were overhauled in November 2018, with the opening of the OEM or Open Electricity Market system where 12 more suppliers were allowed to compete with the previous major body, Singapore Power (SP) to help lower costs.
As of April 2020, a total of 12 companies have offered services that allowed consumers to choose their preferred provider. Due to that, companies started offering supplier based on prescribed package, either through permanent 1 kWh price agreement throughout the duration for longer contracts, lower prices could be offered.
In addition, there are also suppliers that offer unlimited fixed prices for monthly rates allowing consumers to use as much electricity without having to worry about the number of bills that will be obtained.
On average, for every 1kWh of electricity used, consumers in Singapore have to pay between RM0.53 TO RM0.55, if using a regular calculation plan. The standard tariff price supervised by SP as the ceiling prices is RM 0.71 cent.
Sources: Globalpetroprices.com, Manilastandard.net,  Value champion.sg, HKelectric.com, Clp.com.hk,
Brazilian Teen Allegedly Cries Blood And Doctors Have No Idea Why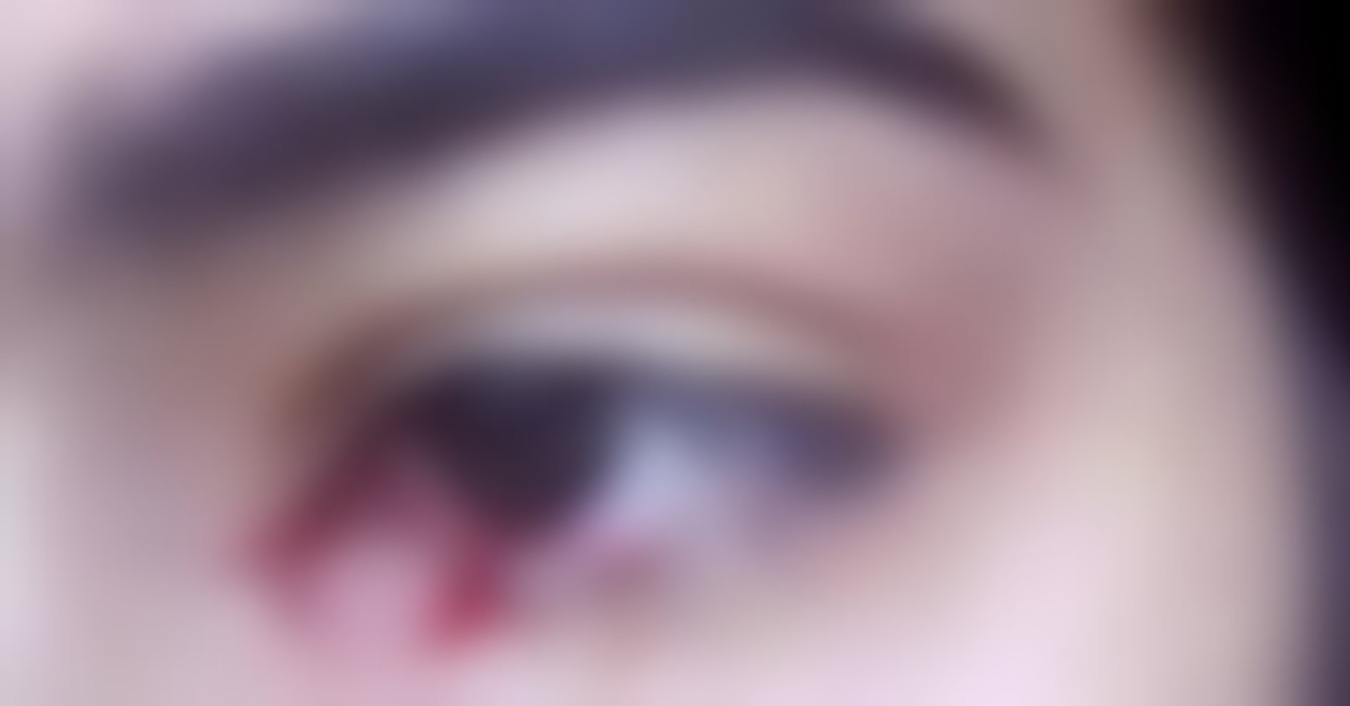 Brazil, a 15-year-old girl has baffled doctors after allegedly crying blood from her eyes for over a week. Doctors claim that they can't understand what is happing with the girl.
Doris started feeling sick on September 12, her mother then decided to take her to the hospital in her home city of Sao Paolo. The girl said that she felt uncomfortable in her abdomen and doctors diagnosed her with kidney stones. The medication was given for the pain and she was sent home.
Unfortunately, on Sunday morning, she was rushed to the emergency room for the second time as blood coming out from one of her eyes. She was examined but doctors couldn't determine the cause of the blood tears. When she told the doctors there was no discomfort nor pain caused by the blood, she was once again sent home.
The girl's mother, Juliana Teixeira de Miranda, said, "My daughter did countless tests, but they couldn't find any problems. The doctors released her and we returned home at dawn on Monday."
"We are going to do whatever the professionals ask, we want to find out what's really going on."
Juliana said that her daughter had blood flowing from both the girl's eyes, worrying the family even more. Doris, once again, was taken to the hospital, but still, no one had any clues about her condition.
"She underwent a tomography and several other tests, but the doctors found nothing that could justify the blood tears. As there are no answers, the doctors asked her to do some more tests this week to try to find the cause," Doris' mother said.
It said that the hospital where she was admitted wanted to do more tests on her in order to determine the exact cause of the bizarre symptom.
Ophthalmologist Rafael Antonio Barbosa Delsin said, "The presence of blood in the tear is called hemolacria, a condition already described in the medical literature. Treatment depends on the cause, but sometimes it disappears as suddenly as it appeared, without treatment and without a conclusive diagnosis,".
"Most of the time it is a problem in the patient's body. Although it causes certain amazement, they are not complicated cases to treat. Depending on the cause, it can be treated with antibiotics and hormonal remedies. This situation rarely causes other health problems for the patient," Leandro Fonseca added.
Source: Oddity Central
Surfboard Went Missing In Hawaii, Reappear After 2 Years In Philippines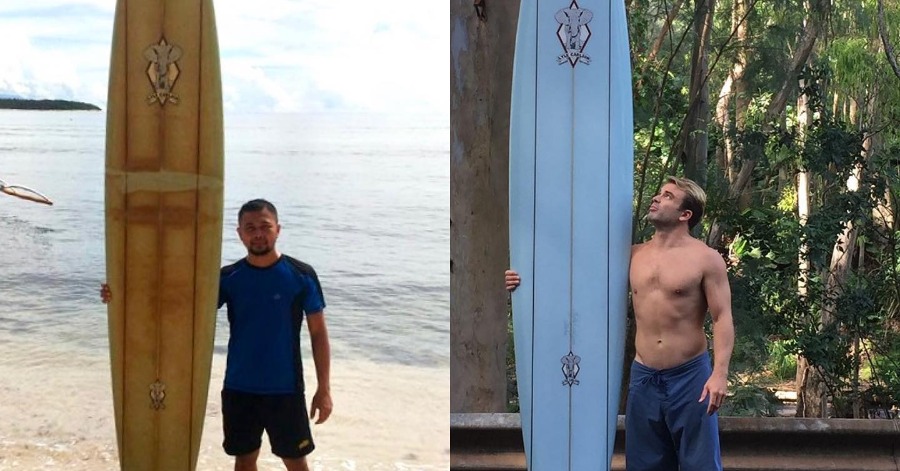 What would you do if your favorite thing went missing? We might be mourning and try to look for the thing if it's possible. We would really hope that we can find it again.
But what if you lost the thing on the ocean? It will be impossible for you to make an effort to find it. However, nothing is impossible in this world.
A man from Hawaii, Doug Falter is a big wave surfer. One day, he lost his surfboard that was custom shaped for him during a wipeout in Hawaii. He was certain that he couldn't find the surfboard anymore.
Surprisingly, after more than two years, he was alerted about his surfboard was found near the remote island of Sarangani in the Philippines. That was about 8,000 kilometers away from where it went missing. Falter was alerted from the social media where he found the picture of a surfer, Giovanne Branzuela holding the surfboard.
According to Branzuela, he bought the surfboard from his neighbor for $40. Before that, the surfboard was found by fishermen who were on the sea and sold it to his neighbor. It was seen floating on the sea in August 2018 which six months after Falter lost it.
Falter said that the surfboard was his first custom big wave surfboard-shaped specifically for him. He wanted to give Branzuela a beginner surfboard and teach him how to surf. Branzuela in return was glad to give it back to the real owner.
Source: The Times of India
BDo's And Don'ts Feng Shui Mirror Placement In House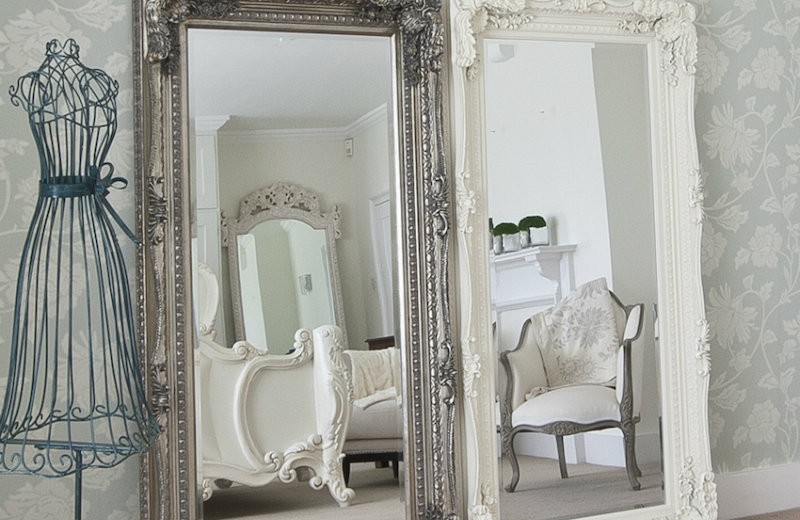 In interior design, Feng Shui is used to adjust the space properly and make each room as harmonious as possible. To create a harmonious feng shui home, you should make sure there is a good flow of energy in every room.
According to The Spruce, the feng shui practice of adding a small object, like a mirror, to shift and improve the qi of space is called the "method of minor additions" or Xie Zi Fa in Chinese. One of the key factors of the method of minor additions is that you also use your intention with the addition of an object to overcome the obstacle.
Whenever you use a mirror, or anything to adjust the qi of your home, be sure to do so with a clear intention. This is key.
1. Mirrors Not Suitable In Living Room
2. Do Not Place The Mirror Behind The Sofa
It can lead to insecurity and at the same time, it can also pose a danger to the family members, especially small children.
3. Putting Mirrors In Front Of The Door Causes Instability
Qi energy that enters the house will be reflected out and cause instability. Therefore, if you want to park deco mirrors in the entrance area, make sure not in front of the entrance.
4. Qi Negative Spread When Putting Mirror In Front Of Toilet
It will reflect negative Qi energy throughout the washroom area and you could see the mysterious entity.
5. It's Not Good To Place A Mirror In Front Of The Bed

Most feng shui experts said to put in front of the mirror bed invites us to frequent nightmares and strange.
6. Put the Mirror In The Kitchen Disturb Balance Yin Yang
The stove emits energy that produces heat and light elements that produce a lot.
And when the energy reflected on the mirror it will cause the aura of Yin and Yang kitchen unbalanced. Therefore, it is not recommended to park a mirror in the kitchen because it can affect the energy balance of the feng shui kitchen.
7. Beware Of Mirrors Facing Window
By putting a mirror in front of the window position may invite something that is not good.
Sources: Fengshuinexus.com, Preview.ph