5 Best Songs That Went Number 1 On Billboard Hot 100 In The Year 2020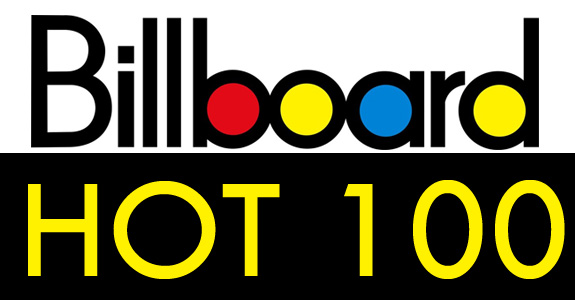 This year of 2020 has absolutely been a challenging year for everyone physically, mentally, and also socially. Even during this critical year, all the celebrities are still working hard to produce music that would definitely be a favorite for many people worldwide. Many great songs have successfully charted number 1 on the Billboard Hot 100 list.
These are 5 best songs that have achieved number 1 on Billboard Hot 100 in the year 2020:
1) 'Say So' by Doja Cat and  Nicki Minaj
'Say So' is one of the greatest songs created by Doja Cat and it got the best and great remix version with the inclusion of Nicki Minaj. The song reached the top of the US Billboard Hot 100 and this achievement earning the history with the first number-one song for both artists. In fact, this song was the first collaboration between two iconic female rappers to top the Hot 100.  "Say So" song also has reached number one on Latvian radio, the top five in sixteen additional countries, and is also certified Gold or higher in over twelve countries.
2) 'Trollz' by Tekashi 69 and Nicki Minaj
'Trollz' is a great song created by American rapper that is Tekashi 69 and also iconic Trinidadian-American rapper Nicki Minaj. It has been postponed twice before the official release on the 12th of June 2020. 'Trollz' song is the third collaboration between both of the artists, following 'Fefe' and also 'Mama' that both were released in the year 2018. The song debuted at the top of the US Billboard Hot 100 and it becomes Tekashi 69's first number-one single in the country, and also Nicki Minaj's second song and her first as a lead artist. 
3) 'Rain On Me' by Lady Gaga and Ariana Grande
'Rain On Me' is a song sung by American singers Lady Gaga and also Ariana Grande. Many critics have complimented the singers' vocals as well as the song's message because it was so meaningful. With the song's debut at the top of the US Billboard Hot 100, it became Lady Gaga's fifth and also Grande's fourth US number-one single in the country. 'Rain On Me' also is the first female collaboration to debut atop the chart, and made Grande the first artist to have four songs debut at the top spot. Other than that, this song also was the seventh most streamed song of summer 2020 and the most streamed song by a female artist globally. In addition, it also topped the charts in fourteen other countries, and also charted within the top ten in more than fifty other territories.
4) 'Stuck With U' by Justin Bieber and Ariana Grande
'Stuck With U' is a song by American singer Ariana Grande and also Canadian singer Justin Bieber. It was officially released as a charity single on 8th May 2020 and this song marks the second time both of these artists have collaborated.  'Stuck With U' song has won the award for "Best Music Video From Home" at the prestigious and grand 2020 MTV Video Music Awards. When the song debuted atop the Billboard Hot 100, it finally becomes Justin Bieber's sixth US number-one single and also Ariana Grande's third US number-one single. 'Stuck With U' also has topped the charts in Canada, Lebanon, Malaysia, New Zealand, Israel, and Singapore and also reached the top ten in Australia, Denmark, Greece, Ireland, Lithuania, the Netherlands, Norway, Portugal, Scotland, Sweden, Switzerland, and the United Kingdom.
5) 'Savage' by Megan Thee Stallion and Beyoncé
'Savage'  is a song by American rapper Megan Thee Stallion and featured a remix version with Beyoncé. The song was released on the 29th of April 2020. The remix version of 'Savage' became Megan Thee Stallion's first number-one song on the US Billboard Hot 100 on the 26th of May 2020. Based on the record, the song has successfully sold in a total of 2.1 million equivalent units in the US as of July 2020.
Sources: Billboard.
(Videos) Shocked Homeowners Finds 'Secret Room' Concealed In Brick After 5 Years Moving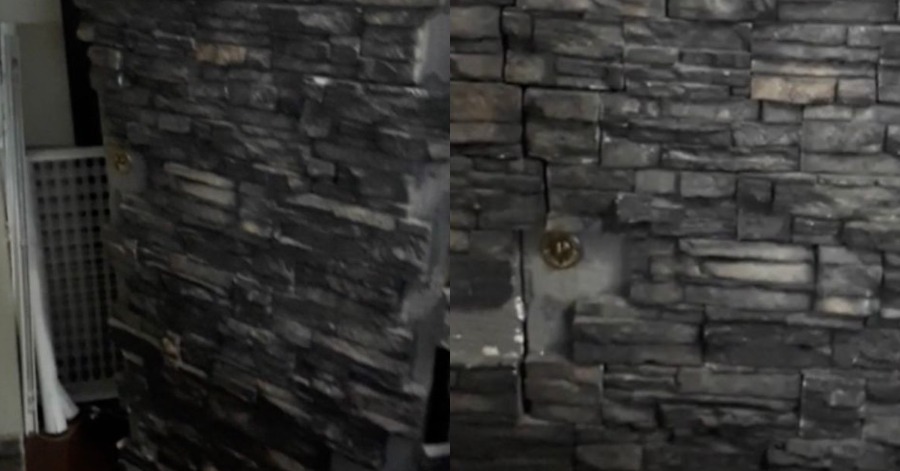 A homeowner was shocked to find a secret room hidden behind a wall after five years of living in his house. The video shared on the internet shows a man finding two bricks in his dining room that hid a gold turning lock.
The door then opened, revealing a cupboard-sized room they had never known existed.
According to Mirror UK, the video was posted on the Reddit website with the caption: "Been living in this house for 5 years, never noticed there was a secret door leading to a little storage cubby behind the dining room finish."
"Imagine when you open the door, there are people living in it," said one of the viewers.
"Sweet murder room bro! What a find," said another viewer.
"Huh, that's kind of creepy actually," as the homeowner replied to say: "Kinda creepy but no dead bodies at least."
"I should've brought a flashlight when I recorded but there was really nothing interesting I can find. Just a broom & dustpan, a 1/3 bag of concrete, some wood boards, those little indoor fence things, and spare blinds," added the owner of the house to calm everyone down.
They stated that although the wall in the dining room was different from other features in the house, they never thought there was something hidden behind the wall.
Source: Daily Viral, Mirror UK
Anchovies Seller Who Fled With Police Car Slapped With Six Charges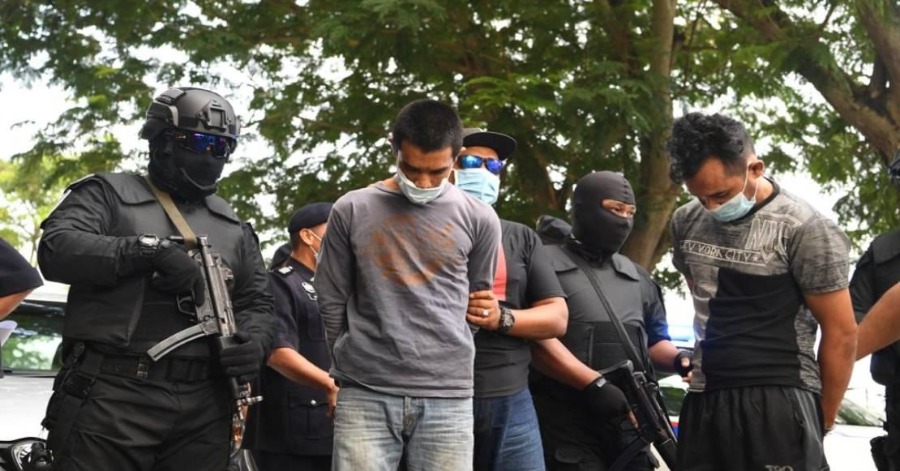 BUTTERWORTH, Oct 28  — An anchovies seller, who allegedly stole a police patrol vehicle from the Seberang Perai Utara (SPU) district police headquarters (IPD)  on Saturday, was charged with six offences at the Magistrate's Court here today.
Mohamad Azrullah Mohd Rodzi, 33, pleaded not guilty before Magistrate M.Kalaiarasi to all the six offences which include attempted robbery, impersonating a policeman, vehicle theft and robbery before Magistrate M.Kalaiarasi.
For the first charge, Mohammad Azrullah was charged with theft of a Honda Civic belonging to the Royal Malaysia Police at the patrol vehicle division of the SPU IPD  at about 9.15 pm on Oct 24.
For the second charge, he was accused of stealing two mobile phones – a Vivo and an iPhone 8 Plus – from Nurul Atieka Mazlan at a shop in Poko Sena, Tasek Gelugor, at about 10 pm on the same date.
He was then charged with attempting to rob Tang Chye Hong at a shop in Jalan Permatang Manggis, Tasek Gelugor at about 10 pm on the same date.
He also faced three other charges of impersonating a policeman while committing all three offences at the same place, time and date.
The charges were framed under Section 379, Section 379A, Section 170 and Section 393 of the Penal Code.
Deputy Public Prosecutor Aisyah Al Humairah Kamaruzaman prosecuted while the accused was represented by lawyer Muhaimin Hashim, who had requested his client to be sent to Hospital Bahagia, Ulu Kinta in Perak today for mental evaluation for a month, which was allowed by the court.
Magistrate Kalaiarasi allowed bail totalling RM17,500 for all charges with three sureties with an additional condition that the accused is not allowed to harass the victims.
Woman Shares 12-Month Trial of Spider Bite Turns Into A 'Crater'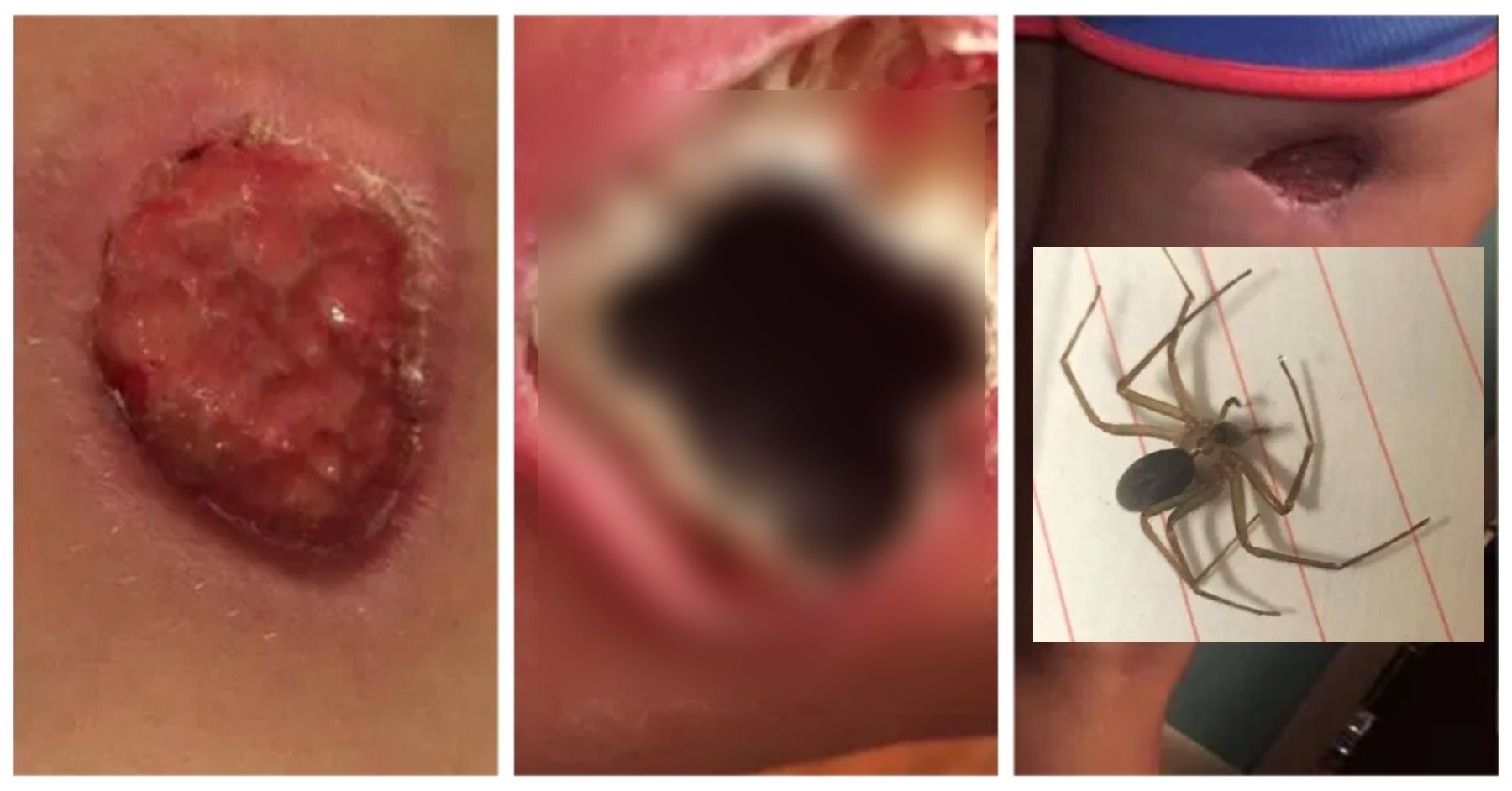 Recently, a woman has shared the effects of a bite from a spider known as the 'Brown Recluse Spider' on social media. Injuries from the spider bite have caused the victim's skin to have holes as a result of the infection.
The effects of the bite started from a red lump and then the woman's skin had holes with black wounds, this condition occurred after a few weeks of being bitten by the spider.
The scars from the spider bite are still visible even after a year after the bite.
The woman also uploaded a picture of the 'Brown Recluse Spider'. A friend of the victim shared the story on Reddit.
"He saw a doctor within 45 minutes after being bitten".
"14 days of antibiotics, three times a day. Daily treatment for the first two weeks and once a week since".
"The spider that bit him was caught and put in a plastic zip to be shown to the doctor".
It takes 12 months of medical treatment to treat a bite because the soft tissue damage caused by Brown Recluse spiders can take months to heal. Brown Recluse spiders are usually not known as aggressive. Although bites rarely cause death, they can cause significant "soft tissue destruction" that takes months to heal.
This species is usually found only in South and Central America and usually grows to a length of between 6 and 20 mm (0.2 and 0.8 inches) – but they can grow larger. These spiders are also said to be the second most venomous spider in America.
Sources: The Sun, Facebook Siakap Keli.