Five Footballers Who Played With Serious Eye-Health Problems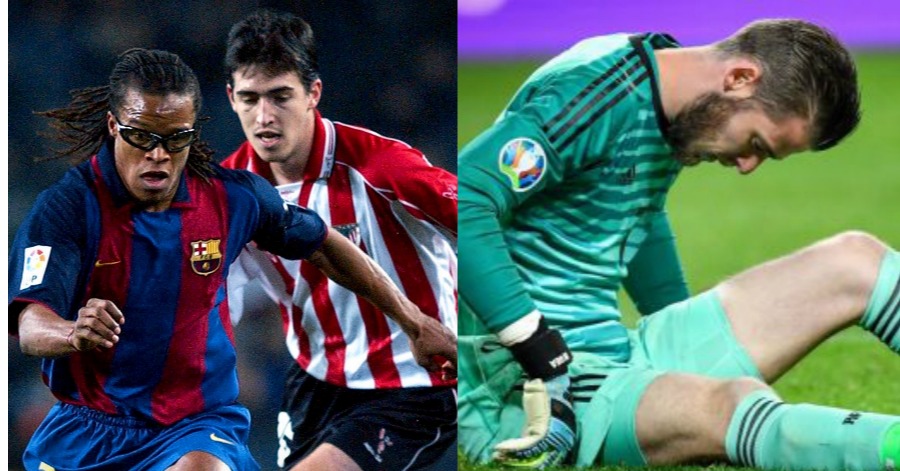 Football players when playing on the field, need a sharp vision to allow them to identify the position of the ball as well as the movement of other players.
However, not all talented football players are equally endowed with perfect vision until some players actually have vision problems despite being called a football player as a career.
Here are five world-famous football players who actually have troubled eyes.
1.Edgar Davids (Juventus & Dutch)
We start with the most well-known players due to eye problems. Edgar Davids is an aggressive midfielder who is well known with the Dutch national team and well-known European clubs such as AC Milan, Juventus, and Ajax Amsterdam.
After suffering an injury in 1995, his eyes began to deteriorate develop glaucoma; where the eyeballs at all times will produce a fluid known as 'Aqueous Humor' in the eyes non-stop, for a glaucoma patient.
Formation of the fluid will be caused by stress, which in turn disrupts the eye nerves that connect with the brain. David's surgery was successful in correcting his vision but his eyes were weak as a result of the surgery. The doctor advised he must wear goggles while playing until his career ends in 2014.
2. David Rocastle (Arsenal & England)
The late David Rocastle,  a legend from the Arsenal team from England was a player in Sabah Team where he ended his career. Actually, he has a vision problem since childhood.
He started his career with Arsenal's young team in 1982. At first, not many people realized there was something strange about him. Each time he carried the ball, Rocastle's eyes would continue to stare at the ball to make sure he knew the direction of the ball.
After running during training, the Arsenal coach took Rocastle to the middle of the field asking him if he saw a goal at the end there. Rocastle shook his head.
Apparently all this time he had a severe myopia problem and was only able to see within a few meters nearby. Rocastle was supplied with contact lenses and his career began to soar after that- as he began to see where the goal was.
3. Paul Scholes
An important player in Manchester United,  Paul Scholes is known as a respected midfielder and has the worst tackling technique of all his generation.
However, the injury he suffered in a 2006 match caused his vision to begin to blur, he unable to focus on the object-due to damage to his right eye.
Tested has been performed, his condition reportedly failed to find the cause why his eyes continued to fail function properly, it is feared will remain so throughout his life as a result of bleeding caused by ruptured blood vessels.
To help Scholes to train his eyes as well as extend his career, the Manchester United club has supplied him with modern optical equipment named as a special 'eye reactor' for his use.
He continued his career, learning to play with shortcomings until retired in 2013 as a permanent player with only one club, throughout his career.
4. David de Gea (Manchester United & Spain)
Manchester United goalkeeper and Spanish national team David de Gea is one of the best goalkeepers in the world. But lately, his performance has deteriorated somewhat and he often makes stupid mistakes for his great goalkeeper.
Is his vision are the factor? De Gea Suffers from 'Hypermetropia where his vision is able to see at the distance but fails to see at close range.
However, with contact lenses, his performance since playing in Spain with the club Atletico Madrid has never declined.
In 2012, after his performance dropped, De Gea has been advised to undergo laser surgery, to correct his vision after the problem became more acute, some claim that De Gea chose not to have surgery- instead continue with contact lense.
5. Wes Hoolahan (Norwich City & Ireland)
Hoolahan's name may not be as well known as all the players on the list, but the Irish have the best performance in the Euro 2016 tournament, including the success of beating Italy.
A talented midfielder and capable of producing accurate passes, Hoolahan actually needs to play using contact lenses to allow him to see.
There was an incident where he needs contact lenses, forcing him to ask a friend for help to drive him to the optical shop.
He has short-sighted that could not see, went into the store that selling meat- to buy contact lenses.
Along with his career, Hoolahan went surgery to correct his vision, becoming one of the pillars of the Norwich City team for 10 years as well as the Irish national team midfielder who is said to have changed the tradition od the Irish game forever.
Sources: Ohmyfootball.com, Theguardian, Independent.co.uk, Sportwitness.com, Independent.ie,
"I Tested -Ve To Covid Yesterday And +Ve Today, No Symptoms" – Zlatan Ibrahimovic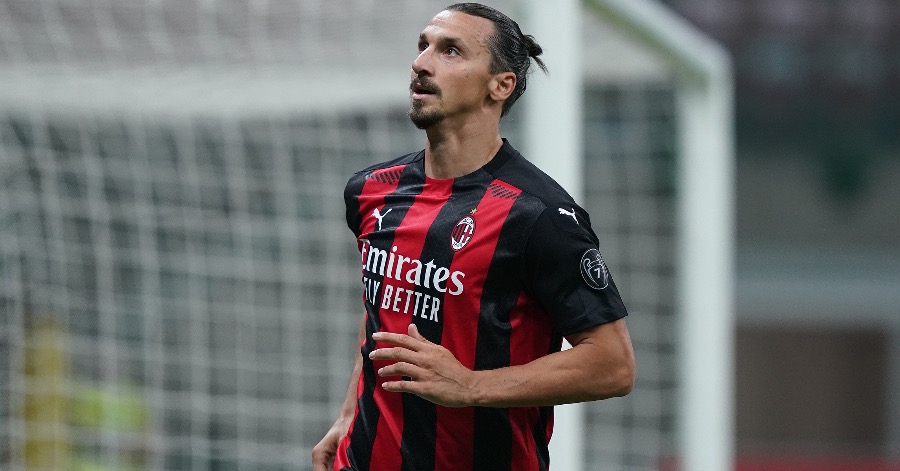 AC Milan striker Zlatan Ibrahimovic was confirmed positive for COVID-19 after undergoing a second swab test ahead of last night match against Bodø / Glimt.
The news was announced in a statement on the club's official website yesterday.
"The Club has informed the relevant authorities and the player has been promptly placed in quarantine at home. All other team members and staff have tested negative," said the club statement.
The announcement was also confirmed by Ibrahimovic himself on his Twitter page yesterday.
"I tested negative to COVID yesterday and positive today. No symptoms what so ever. COVID had the courage to challenge me. Bad idea," said the footballer.
In Milan's first two games of the season, Ibrahimovic managed to score three goals including both in their 2-0 win over Bologna in their first Serie A match.
The 38 years old footballer also signed a new one-year deal at AC Milan this summer after making a returned from LA Galaxy back in January.
I tested negative to Covid yesterday and positive today. No symptoms what so ever. Covid had the courage to challenge me. Bad idea

— Zlatan Ibrahimović (@Ibra_official) September 24, 2020
Source: AC Milan, Sky Sports, Zlatan Ibrahimovic
(Video) Parents Who Shared Video of 6-Month-Old Waterskiing Are Accused 'Endangering' Their Baby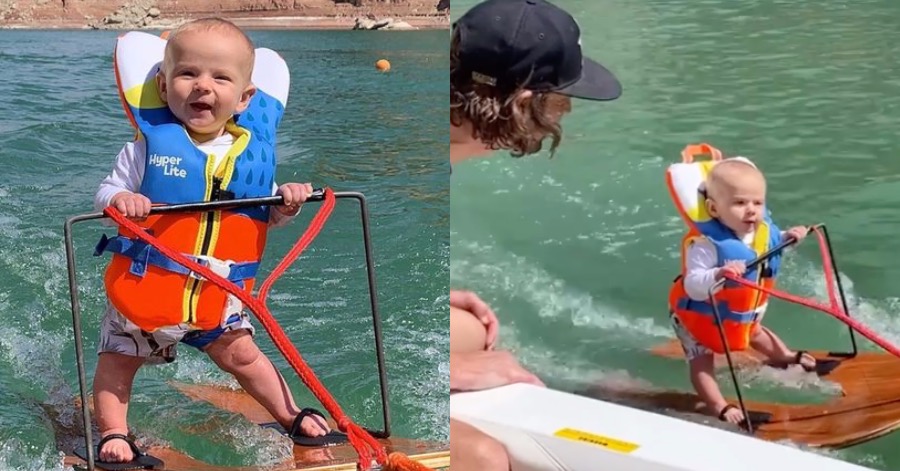 Social media is sometimes a place for parents to show off their children's talents, especially those who are still young. The same goes for a picture and video that went viral recently.
A post on Instagram went viral and got various reactions from social media users after it featured a 6-month-old baby doing water-skiing activities.
The moment uploaded by his father, Casey Humpreys on September 13 shows how he made a special surfing board for his son, Rich Casey Humpreys.
The same post also shows the face of his son who is happy doing water-skiing.
Although Rich's talent has been praised by many, there are still those who criticize the way his parents did.
It is said that such activities are dangerous for the young Rich by saying it is like child abuse.
But according to Mirror UK, Casey and his wife Mindi say that their son enjoys the sport and is advanced for his age. In fact, he has practiced to take up water-skiing, with Casey and Mindi helping him practice in the lounge.
"He was able to stand on his own at three months and shortly after started pulling himself up onto furniture," Mindi said.
"We work very hard on his posture when he crawls and stands so that he stays healthy based on recommendations from his paediatrician," she added.
They also say that a lot of preparation and safety precautions were done for Rich's fun and they would never put him in danger.
Source: Casey Humpreys, Hindustan Times, Mirror UK
West Ham Manager, David Moyes And Two Other Player Tested Positive COVID-19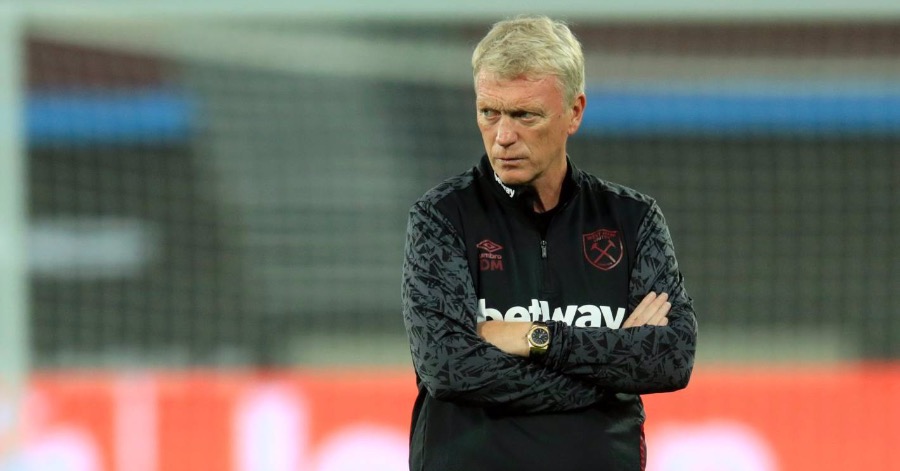 West Ham United manager David Moyes and two other club players have been confirmed positive for COVID-19. The results of the screening of the three of them were known when the club was undergoing training for the Carabao Cup.
Two positive footballers are 23 years old defender Issa Diop, and 24 years old midfielder Josh Cullen.
The 57 years old manager and both players immediately left the stadium and have returned home, "the club said in a statement.
According to West Ham management, all three did not show any symptoms. They are currently undergoing quarantine for at least 10 days.
"We were shocked by the news. We've had so many tests and not had any positive. But we've been very particular about protocol right from the start – the medical team is very aware of what has been happening and we've followed all the protocol, and we'll be following protocol now, " the statement added.
Public Health England guidelines state that those who are positive for coronavirus are required to undergo a 10-day quarantine.
This means that Moyes, Diop, and Cullen will miss the action against Wolverhampton Wanderers on September 27.
West Ham United can confirm that David Moyes, Issa Diop and Josh Cullen have returned positive tests for COVID-19.

— West Ham United (@WestHam) September 22, 2020
Source: BBC, West Ham United