5 Most Shocking Hybrid Animals That Actually Exist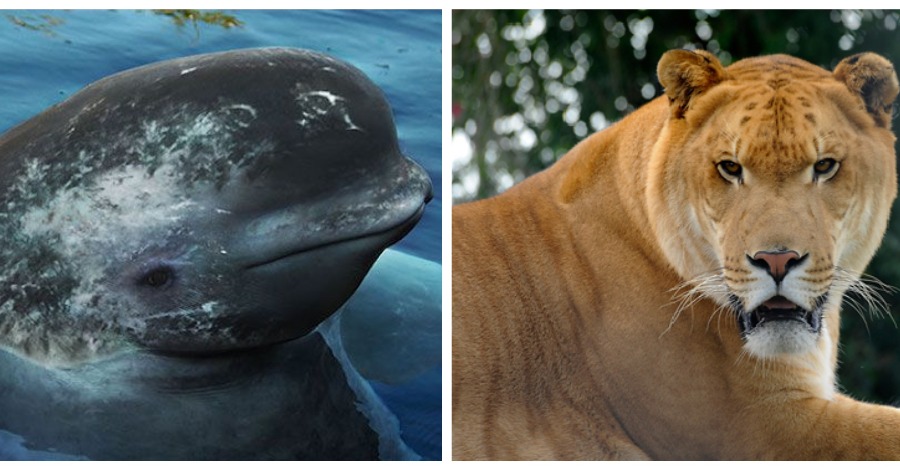 The technologies that human being posses nowadays is beyond everyone's expectation. There is a lot that can be done by all of these technologies whether there are positive things or even negative things. One of the examples among all of these amazing technologies would be the capability to create hybrid animals.
Hybrid animals are something that is impossible to be done naturally. With the help of this technology, nothing is ever to be impossible to be done by human beings. Some of these hybrid animals might look shocking but there are exactly real living things walking around and living normally in this world nowadays.
1) Jaglion (Male Jaguar + Female Lion)
Jaglion is the official offspring between a male jaguar and a female lion. This creature is considered to be one of the most beautiful animals from the cat's family. To be specific, this animal has the lion's background color, brown, jaguar-like rosettes, and the powerful build of the jaguar. Jaglion basically has features that are the best of both worlds to be pretty and also strong at the same time. This animal mounted specimen can be found on display at the Walter Rothschild Zoological Museum that is located in Hertfordshire, England. Jaglion is also unique because it is a rare combination of animals to be found.
2) Coywolf (Coyote +Wolf)
Coywolf is the product made from the mating process between the coyotes and eastern wolves. This is because both of these animals are capable to produce offspring when they are together. This coywolf has many similarities with its parents such as from the aspects of behavior and also physical characteristics. This particular hybrid animal can be found at the Wildlife Science Center because their species are still being closely monitored.
3) Liger (Male Lion + Female Tiger)
Liger is the well-known hybrid offspring between a male lion and a female tiger. The parents of Liger are from the same genus but they are from different species. This animal is considered to be the largest among all known extant felines in this world. Liger only exists in captivity where they are deliberately bred. They are usually growing and become very large very quickly.  This particular animal can weigh over 410 kg.
4) Beefalo (Buffalo + Cow)
Beefalo is the offspring produced between the buffalo and also cow. Specifically, the beefalo consists of 3/8 Buffalo and 5/8 Cow in it. The main reason for beefalo to be created is because they wanted to combine both of the buffalo and the cow characteristics for the best beef production. This animal is heartier than cattle and does less ecological damage when grazing. Based on the facts, beefalo meat is good because it possesses superior vitamin levels, higher protein, nearly 1/3 less cholesterol, 79% less fat, and 66% fewer calories than conventional beef.
5) Narluga (Narwhal + Beluga)
Narluga is the offspring between Narwhal and also Beluga. This hybrid animal is considered to be the most fantastic hybrid of them all. This animal can be seen in the North Atlantic area. The narluga's teeth are chemically closer to bottom-feeders.
Sources: Bored Panda.
Inspirational Story: Between Wealth And Determination, Meet Tan Sri Syed Azman Syed Ibrahim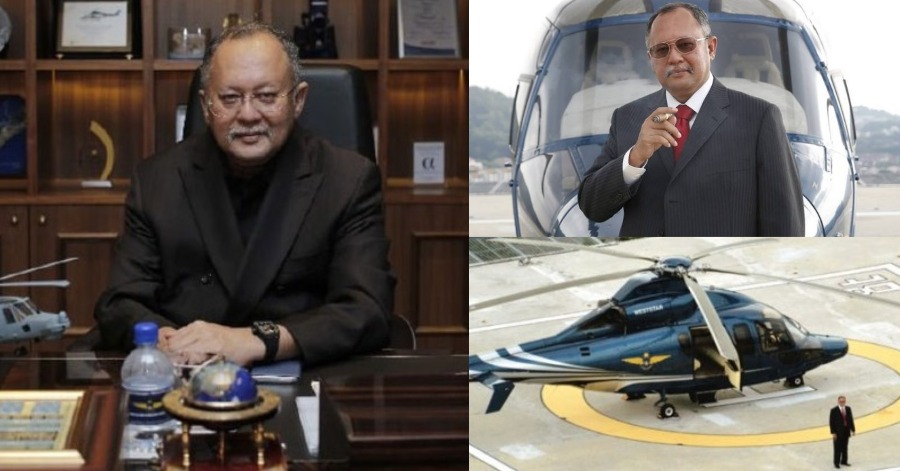 Being rich in life is definitely would be one of the dream goals for many people in this whole wide world. To be able to achieve that, they have to work hard in life so that everything will be worth it in the end. Despite all that, many people said that someone could change if they have become rich. They would turn to someone who is arrogant, stingy, and many other negative descriptions towards them.
Fortunately, there is a whole different story for this particular Malaysian billionaire who is ranked 25th in the Forbes list of 50 richest people in Malaysia. His name is Tan Sri Syed Azman Syed Ibrahim. There is actually a very inspiring story of how this specific native of Sungai Petani, Kedah started his journey before he finally becomes a billionaire. It is so amazing how this former military intelligence officer with the rank of Major and former used car dealer is so high in his fighting spirit in business that he can get to this point.
Based on his story, he and his wife started a used car business right after retiring from the Malaysian Armed Forces (ATM). In the early days of his business, Syed Azman traveled back and forth to London to buy used cars before selling them in Malaysia. At that time he did not have an AP (Approval Permit) but he shared the AP with friends who had the permit.
Over time, he also managed to own an AP from the government and his car business was gaining prominence. Soon the government decided to stop giving open APs and only offer AP franchises. To get the AP franchise, Syed Azman has to be appointed by a foreign car company as a distributor and then the permit is awarded to him.
Luck was on his side when he managed to gain the trust of Honda to appoint him as a distributor of several types of cars in Malaysia. Then Syed Azman got the right to distribute Chevrolet and Suzuki.
Syed Azman once said that he was bored because he spent a lot of time on the road while doing business. Then his friend suggested he buy a helicopter just to travel for his business. So in 2003, he bought a helicopter for the US $ 1.5 million for his daily use. When he did not use the helicopter, he only rented it to those who were interested.
It was then that he realized that the demand for these helicopters was high in Malaysia. Five years later, he managed to secure his first contract to provide helicopter services to bring oil and gas sector workers to the rig. Today, the owner of Weststar who is so humble has more than 40 helicopters, four private jets and he was also awarded a contract worth RM8 billion for oil rig workers to bring it among the richest men in Malaysia.
Although his wealth and assets reached billions of ringgit, Syed Azman declined to say the amount. Now, Syed Azman continues to spread his wings despite the bitter challenges he faces at a time when the world economy is in a state of uncertainty. Just as dozens of his helicopters flew high in the air, so did his spirit and determination.
Sources: Forbes
Don't Believe Fake News About COVID-19 Vaccines – Senior Citizens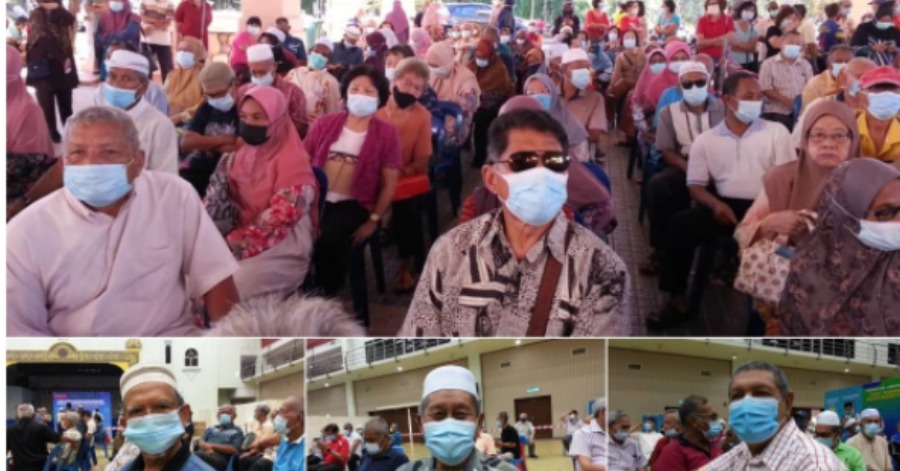 KANGAR, May 11  — Senior citizens who successfully completed two doses of COVID-19 vaccine under the National COVID-19 Immunisation Programme yesterday urged the public to stop worrying about getting vaccinated.
Nearly 1,000 senior citizens who received the vaccine at the Dewan 2020 vaccination centre (PPV) expressed their gratitude for not being easily swayed by the spread of fake news on social media claiming that the second dose of COVID-19 vaccine shot causing complications to the recipients.
The Ministry of Communications and Multimedia (KKMM)'s Quick Response Team's statement described the claims as untrue and advised the public not to disseminate such information which could cause confusion and anxiety among the community.
Meanwhile, one of the vaccine recipients, Shukor Shamsuddin, 74, from Taman Guru Jaya, hoped that the public would not be affected by the negative claims as the vaccine administered was safe.
"I wonder why there are still those, especially educated people, who are still afraid to get vaccinated. In fact, there are still many who have yet to register," told Bernama yesterday.
Shukor, former director of the Perlis Social Welfare Department, said he did not feel sick during or after receiving the second or first dose of the vaccine.
Another recipient, former Perlis footballer, Salim Muhamad, 72, appealed to those affected by the negative claims to immediately register for vaccination as it would not only save themselves but also helps others to form group or herd immunity.
"Those who are afraid of getting vaccinated are lying to themselves as we all know that we need to put efforts when facing a disaster or disease," he said.
Former lorry driver, [email protected] Hassan, 73, from Nesam, Bintong said he wondered why many urban residents and educated people were afraid to get inoculated, while he and many friends who were lorry drivers and farmers were responding positively to the government's call to get vaccinated.
"For us villagers, in our minds, if we don't get the vaccine shot then we will be more susceptible to COVID-19 virus. If we contract the virus, it will not only threaten our own lives but also the lives of our family members, neighbours and the general public," he said.
Sources: BERNAMA
9 Palestinians Killed In Gaza Explosion After Jerusalem Rocket Barrage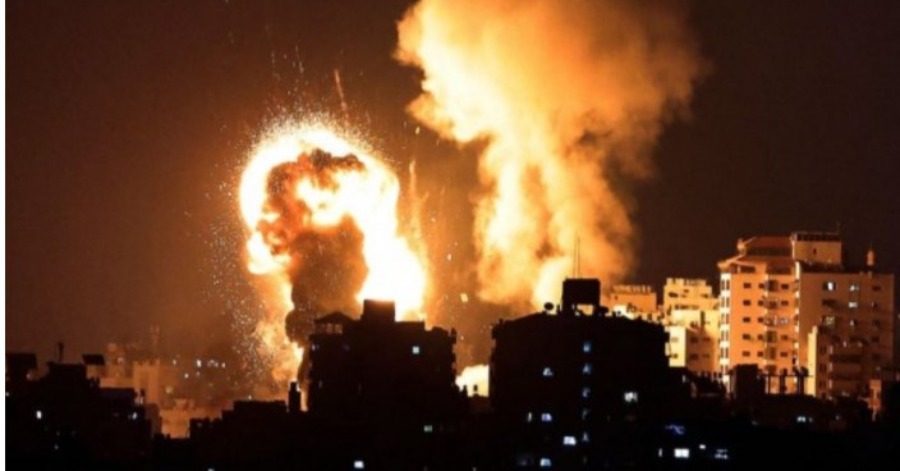 GAZA, May 11  — Nine Palestinians, including three children, were killed and many were injured on Monday evening in an explosion in the town of Beit Hanoun in the northern Gaza Strip, Xinhua news agency reported according to medical sources.
The Hamas-run health ministry in the Gaza Strip said in a statement that the bodies of the nine people had been delivered to the main hospital in the town.
The reason for the explosion wasn't immediately known, and the Hamas statement did not explicitly blame Israeli airstrikes for the deaths.
The explosion in northern Gaza coincided with a series of rockets fired by Gazan militants toward the Jerusalem area and southern Israel.
The Israeli military said at least six of the 45 rockets fired from the Gaza Strip were launched toward Jerusalem's outskirts, where a house was hit.
At nightfall, the Israeli military carried out an airstrike in the northern Gaza Strip in response to the rockets attack.
Hamas militants claimed responsibility for the rocket fire, saying its military wing al-Qassam Brigades "struck occupied Jerusalem with a barrage of rockets."
"Firing the rockets was a response to the occupier's crimes and aggression against the holy city and harassing our people at Al-Aqsa Mosque and the neighborhood of Sheikh Jarrah," said a masked spokesman.
The tension between Israelis and Palestinians has been flaring up over the past few days amid the escalating violence in East Jerusalem between Palestinian demonstrators and Israeli forces.