5 Simple Hacks To Make The Best Scrambled Eggs Ever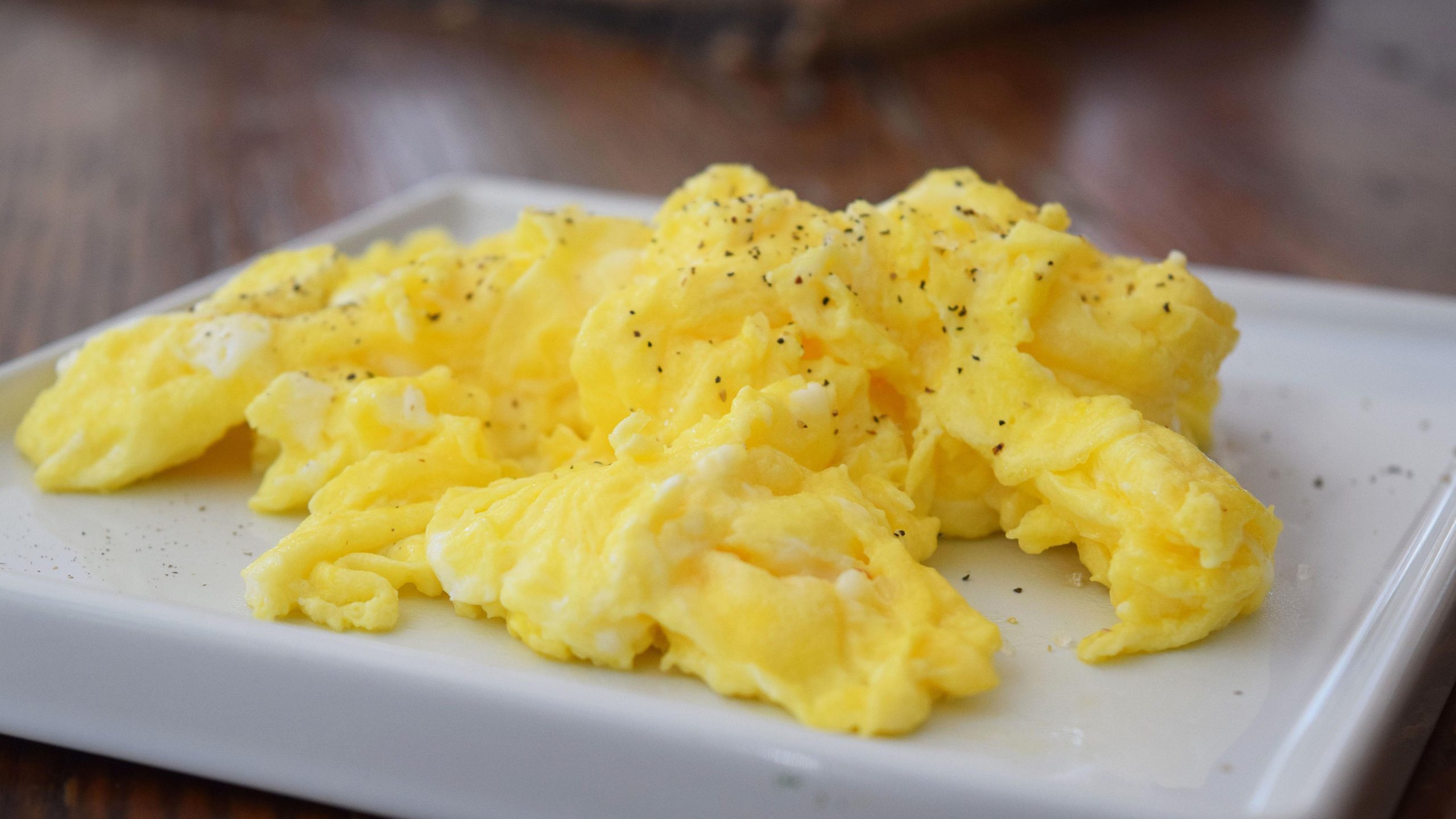 Scrambled eggs is one of the famous foods that always got prepared in any household worldwide. A different individual got different technique on how they wanted to cook this scrambled egg. Because of all these different tips and techniques to follow, scrambled eggs that are supposed to be easy to cook can be one of the hardest and trickiest food to cook. Don't have to worry because these are 5 simple steps that can be used to make the best-scrambled egg.
1) Whisk The Eggs In A Bowl And Then Add A Splash Of Milk
To make the texture of the egg to be perfectly even and fluffy, it will be better for you to whisk the egg inside a bowl first. By doing that, the egg mixture would be evenly mixed before it can be scrambled in the pan. For the addition of milk, it will help to make the scrambled egg to be nice and super fluffy. Milk, almond milk, or even heavy cream can be used to whisk with the eggs.
2) Coat The Pan With Butter
By coating your pan with butter, you can avoid making the surface of your pan to become sticky. When the pan used is not sticky, it is easier to scramble the egg. In addition, it will help to increase the fat content of the scrambled egg. With that, the scrambled egg will help you to feel full even longer.
3) Turn Down The Heat
When the heat used is too high, the scrambled eggs produced will become dry and almost crispy because the pan is too hot. A simple rule to follow would be to cook the scrambled egg 'low and slow'. By keeping the heat low and give some time to scramble the eggs, it would turn out really fluffy and delicious.
4) Used Rubber Spatula To Scramble The Eggs
When you scrambled the eggs by using a rubber spatula, it would help to avoid the eggs from keep sticking to the spatula. For instance, if you used the wooden spatula, the egg will tend to stick more onto the spatula rather than getting cooked perfectly. This will create a better appealing scrambled egg.
5) Remove The Eggs From The Pan When It Is 90% Cooked
Overcooked scrambled eggs are absolutely the worst kind of scrambled eggs. The easiest trick is to remove the eggs before the eggs are completely cooked. If the eggs are fully cooked, it will be resulted in a hard and also dried scrambled eggs. Make sure to remove the eggs while the eggs are still fluffy and a bit runny.
Sources: Eat This.
(Video) The Top 7 Memes, Trends, Hashtags and Challenges on TikTok in 2020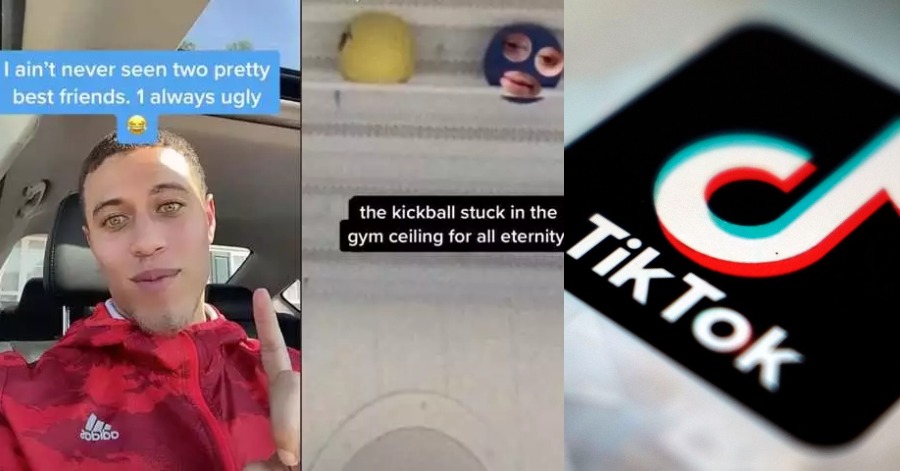 Everybody knows how 2020 has affected everyone – since the global widespread of the coronavirus, people are forced to stay at home. Some even lost their jobs and struggle to live every day without the social life they're accustomed to.
TikTok has been one of the elements that bring the people some entertainment while staying safe inside the comfort of their homes.
This year has been a whirlwind of trends, moments, and viral videos that would leave you smiling just recalling one of the videos.
This app has also brought a lot of opportunities to people and even spread awareness about what's going on in the world. Not just that, it also catapulting creators like Charli D'Amelio and Addison Rae towards celebrity status and helping songs like Doja Cat's "Say So" become Billboard chart hits.
Let us take a look at the top 7 memes, trends, hashtags, challenges, and more that have colored TikTok in 2020:
7. #Iamlost

This trend usually uses the context of the song quite literally, where they'd be talking about something they've been through or of the likes of it. Some creators would even do entirely new sounds using their own voices and changing the lyrics to fit the content of their video.
#iamlost has almost 4.1 billion views to date.
6. #DontLeaveMe
The hashtag #DontLeaveMe has a staggering 6.1 billion views, usually revolving around using random objects to use for puns, while they run away right after dropping the punchline and the one recording shouting out "Don't leave me!"
Another hashtag with the same content, #dontleavemechallenge has around 2 billion views.
5. #RandomThings
From @her.atlas' series of her showing around her Japanese home that "just make sense", this has allowed the creators to show around what they have in their homes as well.
The song used by Zico has also been made a TikTok dance for the youths, especially those that love K-POP.
#RandomThings has approximately 6.4 billion views.
4. #HurtMyFeelings
#HurtMyFeelings has around 4 million views, where the creators would share their past incidents or moments that would make them invincible.
Some people would even create satire from irony or just general randomness.
3. "Two pretty best friends"
Most of us have at least heard once of the phrase "two pretty best friends" , as it became a classic bait-and-switch meme. Scott revealed that the claim was based on real-life, but surely he means well.
2. The "Blinding Lights' dance challenge
The Weeknd's song that hits the charts on the Billboard, "Blinding Lights" has brought many people together, while dancing to the catchy beat of the tune. Currently, the song has around 3.5 billion views
No wonder people are upset that The Weeknd didn't get nominated for this year's Grammys!
1. #YouHaveTo "start romanticizing your life…"
Tiktokers would use this to parodied a monologue about how "you have to start romanticizing your life", set to a cover of Odezsa's "A Moment Apart" by @hannah_harpist.
Source: Newsroom TikTok, Insider
(Video) Blackpink Will Hold A Livestream Concert On YouTube This December 27th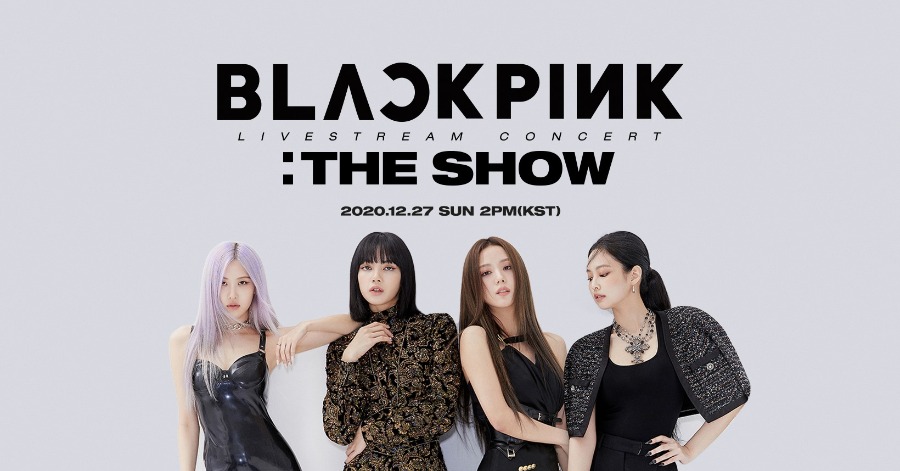 Get ready to mark your calendar as the famous Blackpink group will be doing a virtual concert at the end of December!
Fans of the popular Korean women's group are definitely looking forward to the end of this month when their beloved group announces the upcoming concert.
Performed On YouTube Music
The good news was confirmed by their management, YG Entertainment who announced that Blackpink will hold their first virtual concert entitled "YG Palm Stage – 2020 BLACKPINK: The Show". YG Entertainment will be collaborating with YouTube Music for the concert which is scheduled for December 27 at 2 pm.
Who Will Continue the 'Palm Stage' Concert
In addition to being Blackpink's first online concert, the upcoming event will also mark the launch of YG Entertainment's brand new concert "Palm Stage" (named after the idea of a concert fitting in the palm of the audience).
Blackpink is a South Korean girl group formed by YG Entertainment, consisting of members Jisoo, Jennie, Rosé, and Lisa. Blackpink has broken numerous online records throughout their career.
Their music videos for "Kill This Love" (2019) and "How You Like That" (2020) each set records for the most-viewed music video within the first 24 hours of release, with the latter breaking three and setting two Guinness World Records.
Prior to the concert, Blackpink will meet their fans live through "BLACKPINK – 'The Show' Announcement Live" which will be screened on the same platform on December 4, 2020.
You can also find more information on ticketing here.
Sources: Soompi.com, Variety
(Video) Former Indonesian Teacher Becomes Tailor, Makes Beautiful Outfits for Cat
A former Indonesian school teacher named Fredi Lugina Priadi becomes a tailor for cat outfits, creating unique costumes and cosplay outfits for cats.
This 39-year-old man had been trying a handful of businesses before finally found this strange yet unique love of creating outfits for cats. Fredi has even tried running a motor repair shop before this.
This tailor gives the people the option of choosing the many ranges of costumes that he has for people that love to dress up their pet cat either going from superhero costumes to even the traditional Indonesian wear.
"At first, my cousins who love cats gave me the idea to make these costumes and I thought it was weird," said Fredi.
This Indonesian tailor makes beautiful outfits for pet owners who want their felines to look extra sharp. pic.twitter.com/PlDMyyKMIg

— SCMP News (@SCMPNews) December 4, 2020
"But it turned out to be funny to see them with costumes," he said, speaking from his rustic workshop with a sewing machine in Bogor just south of the capital Jakarta," he added.
Since setting up his online business three years ago, Fredi earns around $210 a month, with an average of 4 costumes sold daily. The price for his costumes ranges between $6 to $10.
A loyal customer, Risma Sandra Irwan, has bought at least 30 of his costumes. Her cat, Sogan, would wear them on special occasions like Eid al-Fitr or Christmas.
"It's for fun only…it can relieve our stress," said Risma.
Though Fredi has received some negative comments saying that it's cruel to dress up an animal, he advises buyers to not keep them in the outfit for too long.
Source: Twitter @SCMPNews, Reuters