5 World Famous Athletes Who Actually Have Health Problems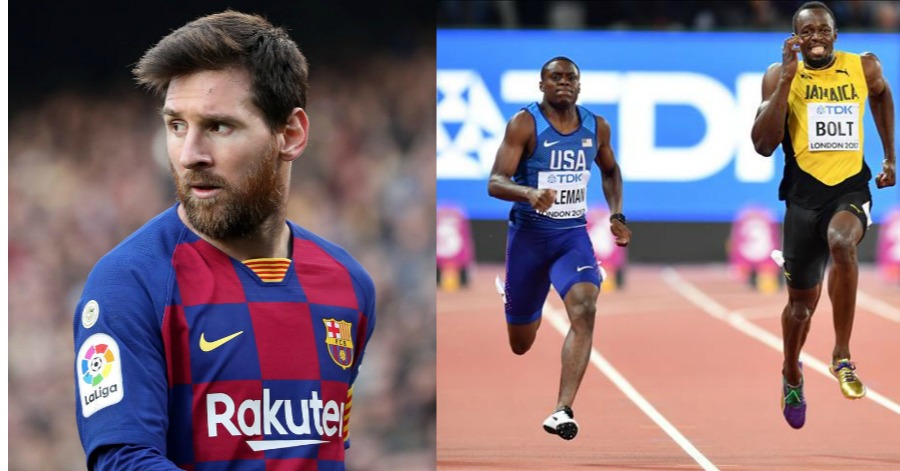 The ability to maintain perfect performance forces athletes to design a thorough and effective training system to compete with opponents who have the same ambitions.
Creating a name as a sports legend is not easy, but many are successful. How they can succeed and what the secret is is a long journey full of sacrifices and hard work.
Athletes are ordinary human beings but need to give extraordinary performances when competing. So they are not free from emotional stress and hope. Sports psychology between aspects should be given attention by athletes during the preparation and competition phases.
You must be imagining someone whose body is at its optimum level in terms of muscle strength as well as health. Only by having a body that is often said to be a peak physical condition can an athlete compete for 100% increase his chances of winning.
However, there are 5 athletes who actually have to compete while having health problems. Interestingly, the constrains did not stop them from success.
1.Venus Williams
Former world number 1, Venus Williams is well known as one of the best tennis players in the world along with her sister, Serena Williams. Williams became the first black woman to win the world number 1 title in 2002 since the format of the international tennis tournament was changed in 1968.
In 2011, while participating in the US Open, Williams was diagnosed with an autoimmune disease labeled Sjogren syndrome. The long-term syndrome inhibits the human body's ability to produce moisture in the skin, causing problems with muscle movement.
2. Oscar Figueroa
This story of a weightlifter from Colombia is one of the most inspiring stories when we talk about Olympic athletes. Due to his goof performance, Figueroa managed to represent his country in the 2004 Olympic Games but returned without a medal after only finishing fifth.
His second participation in the Games in 2008 ended in disappointment after he failed to perform in the forced.
Examinations revealed that he had a spinal hernia, which resulted in his right hand failing to function at his actual strength.
He returned to the 2012 Olympics, managed to match the Olympic record at that time but only qualified him to win a silver medal.
Figueroa again underwent surgery in early 2016 on his spine, returned to the 2016 Olympics, and won his first gold medal which was also the first gold medal for Colombia.
3. Lou Gehrig
Lou Gehrig, his name will be remembered as the name associated with his own illness, Lou Gehrig syndrome.
A talented baseball player, Gehrig's success on the field as a batsman is feared by all, and his record in the sport in the United States still fails to break by the other players to this day.
In 1983, during the running of the league season, Gehrig began to frequently complain about problems with his body even though his performance was still said to be stable before his performance began to decline to start in 1939 and he chose not to be relegated, just sitting on the sidelines playing his job as team captain.
After the diagnosis was made, Gehrig was diagnosed with a mysterious disease that caused him to lose muscle strength, paralysis, and is expected to be able to live only for another 3 years. Gehrig dies in June 1941.
The mysterious disease he faced continued to be known as 'Lou Gehrig Syndrome', a progressive that attacks the body resulting in damage to one's nervous system.
4. Lionel Messi
One of the world's most famous football players, Lionel Messi has been facing the problem of body growth since he was young at the age of 11, known as 'Growth Hormone Disorder (GHD).
At the age of 2011, Messi's height remained at 4 feet 2 inches when he was diagnosed with GHD by a physician. To help their child grow up, Messi's family had to spend around RM3,800 a month to get a hormone injection that will help him grow.
That is why the two Argentine giants chose not to risk signing him, before Spanish Club FC Barcelona agreed to bear the medical costs, allowing Messi not only to grow but also to help stimulate the development of the brain, vision, and immunity.
Now, Lionel Messi has a height of 5 feet 7 inches, has been named the best player in the world, and has won many domestic and European league titles.
5. Usain Bolt
Scoliosis is a medical condition that Usain Bolt had suffered from a young age and caused him to have a curved spine. It also resulting in Bolt suffering many injuries as a result of the load his body had to bear because he did not realize he had the problem.
His spine has an 'S' shape, leaning more than 40 degrees requires Bolt to do special exercises to strengthen his waist in order to better accommodate movement.
Due to this problem, the way Bolt runs is also different. He reportedly hit the ground with his right foot stronger than his left foot and his left leg was found to be standing longer, due to his body trying to balance his body posture while running.
Bolt announced his retirement from the sports world in 2017 and we all know, the world record set in 2009 still standing to this day.
Sources: Prevention.com, Youtube, Mayoclinic.org, Bleachreport.com,
"I Tested -Ve To Covid Yesterday And +Ve Today, No Symptoms" – Zlatan Ibrahimovic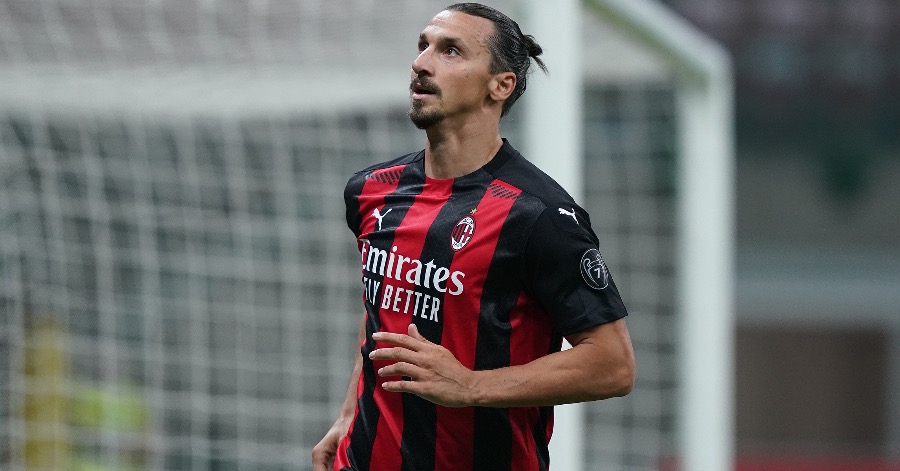 AC Milan striker Zlatan Ibrahimovic was confirmed positive for COVID-19 after undergoing a second swab test ahead of last night match against Bodø / Glimt.
The news was announced in a statement on the club's official website yesterday.
"The Club has informed the relevant authorities and the player has been promptly placed in quarantine at home. All other team members and staff have tested negative," said the club statement.
The announcement was also confirmed by Ibrahimovic himself on his Twitter page yesterday.
"I tested negative to COVID yesterday and positive today. No symptoms what so ever. COVID had the courage to challenge me. Bad idea," said the footballer.
In Milan's first two games of the season, Ibrahimovic managed to score three goals including both in their 2-0 win over Bologna in their first Serie A match.
The 38 years old footballer also signed a new one-year deal at AC Milan this summer after making a returned from LA Galaxy back in January.
I tested negative to Covid yesterday and positive today. No symptoms what so ever. Covid had the courage to challenge me. Bad idea

— Zlatan Ibrahimović (@Ibra_official) September 24, 2020
Source: AC Milan, Sky Sports, Zlatan Ibrahimovic
(Video) Parents Who Shared Video of 6-Month-Old Waterskiing Are Accused 'Endangering' Their Baby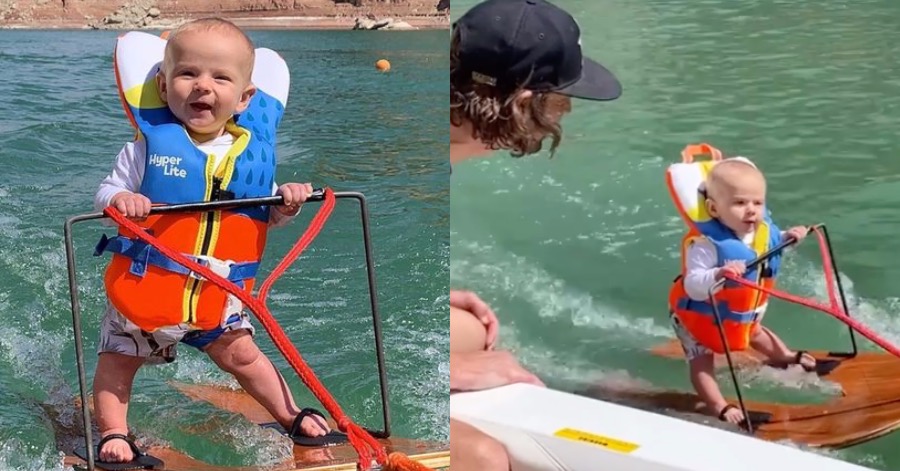 Social media is sometimes a place for parents to show off their children's talents, especially those who are still young. The same goes for a picture and video that went viral recently.
A post on Instagram went viral and got various reactions from social media users after it featured a 6-month-old baby doing water-skiing activities.
The moment uploaded by his father, Casey Humpreys on September 13 shows how he made a special surfing board for his son, Rich Casey Humpreys.
The same post also shows the face of his son who is happy doing water-skiing.
Although Rich's talent has been praised by many, there are still those who criticize the way his parents did.
It is said that such activities are dangerous for the young Rich by saying it is like child abuse.
But according to Mirror UK, Casey and his wife Mindi say that their son enjoys the sport and is advanced for his age. In fact, he has practiced to take up water-skiing, with Casey and Mindi helping him practice in the lounge.
"He was able to stand on his own at three months and shortly after started pulling himself up onto furniture," Mindi said.
"We work very hard on his posture when he crawls and stands so that he stays healthy based on recommendations from his paediatrician," she added.
They also say that a lot of preparation and safety precautions were done for Rich's fun and they would never put him in danger.
Source: Casey Humpreys, Hindustan Times, Mirror UK
West Ham Manager, David Moyes And Two Other Player Tested Positive COVID-19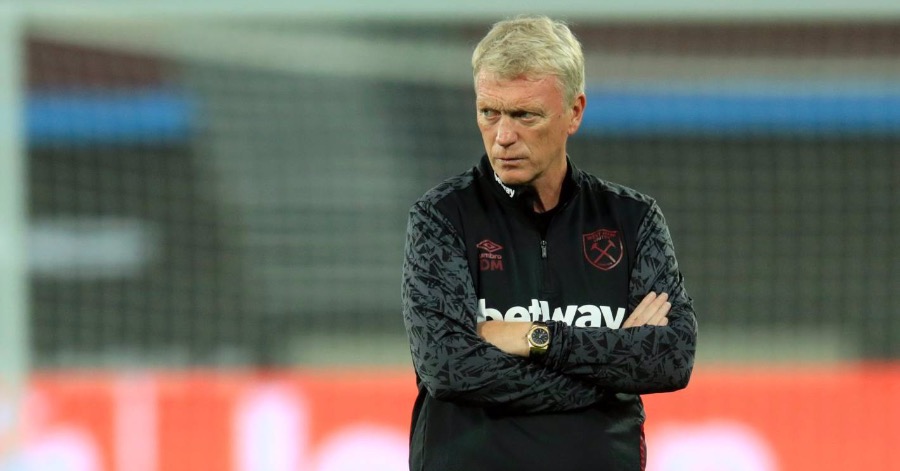 West Ham United manager David Moyes and two other club players have been confirmed positive for COVID-19. The results of the screening of the three of them were known when the club was undergoing training for the Carabao Cup.
Two positive footballers are 23 years old defender Issa Diop, and 24 years old midfielder Josh Cullen.
The 57 years old manager and both players immediately left the stadium and have returned home, "the club said in a statement.
According to West Ham management, all three did not show any symptoms. They are currently undergoing quarantine for at least 10 days.
"We were shocked by the news. We've had so many tests and not had any positive. But we've been very particular about protocol right from the start – the medical team is very aware of what has been happening and we've followed all the protocol, and we'll be following protocol now, " the statement added.
Public Health England guidelines state that those who are positive for coronavirus are required to undergo a 10-day quarantine.
This means that Moyes, Diop, and Cullen will miss the action against Wolverhampton Wanderers on September 27.
West Ham United can confirm that David Moyes, Issa Diop and Josh Cullen have returned positive tests for COVID-19.

— West Ham United (@WestHam) September 22, 2020
Source: BBC, West Ham United