64 Pct Of Japanese People Willing To Work Beyond Retirement Age: Survey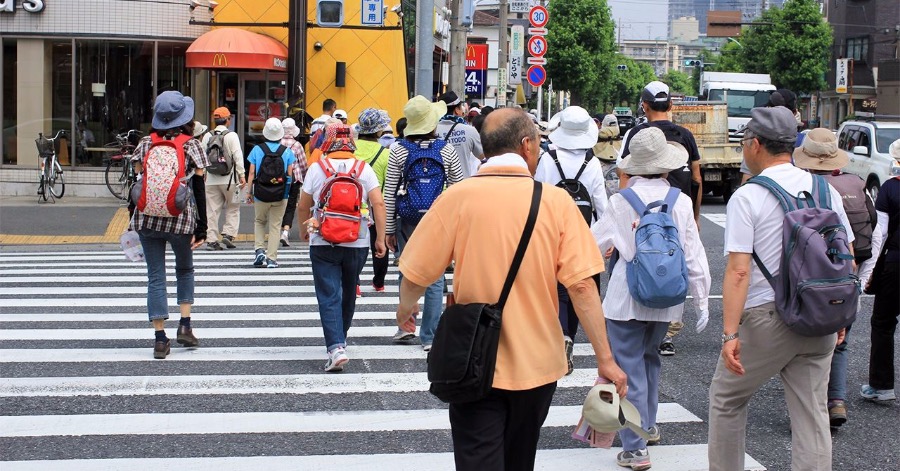 TOKYO, Sept. 22  — A recent survey showed that 64 per cent of Japanese people are willing to work beyond their retirement age mainly due to financial concerns, reported Xinhua news agency, quoting local media on Monday.
In an online survey conducted by Nippon Life Insurance Co. covering 7,543 policyholders, 38.7 per cent of the respondents said they want to keep working in their current jobs after retirement and 25.3 per cent said they would prefer different jobs.
Severe labour shortage is one of the challenges the country faces due to a rapidly aging population and declining birth rate. A legal revision to be implemented next April will urge businesses to let their employees work until the age of 70 in an effort to address the problem.
When asked until when they would like to continue working, 40 per cent said sometime between the ages of 65 and 69, followed by 31.2 per cent who chose the ages of 60 and 64. About 11.7 per cent said they are ready to work beyond 75.
The survey also revealed that the older people are, the more likely that they prefer their current jobs, as more than half of the respondents in their 60s or older said they want to stay on.
To get ready for a post-retirement life, the respondents said they want to save an average of 30.33 million yen (US$290,000), while 62.1 per cent said they are not sure how much they would receive in terms of retirement money and pension benefits.
Shop Review: Hilmie's BBQ, Delicious BBQ Seasoning Powder That You Totally Want To Try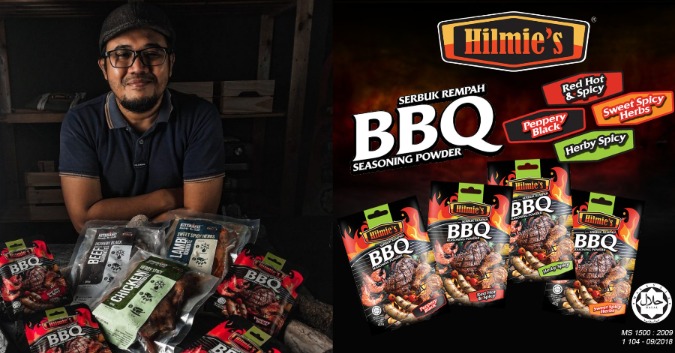 Hilmie's BBQ is a BBQ seasoning powder that helps hardcore BBQ enthusiasts to prepare BBQ dishes like a professional. Unlike other BBQ seasonings. Hilmie's BBQ has a very unique aroma and also taste provided in as fast as 1 1/2 minutes with your loved ones.
This business was founded by an ambitious guy named Fahrul Hilmi who is 43 years old. He is from Muar, Johor and has started this particular business with a capital of only RM60. He really used the minimum budget that he had to process HILMIE'S brand BBQ seasoning powder. It all started only in his house.
Fahrul Hilmi produces his own BBQ seasoning according to his taste due to his deep interest in BBQ. He received positive feedback from his brother's steamboat restaurant, since then the HILMIE'S brand has started in the market.
Although its products are not yet known in the market as well as insufficient capital then, the effort paid off when the HILMIE'S brand was able to enter Brunei's market in 55 supermarkets there. Very amazing!
Hilmie's BBQ seasoning powder come in 4 different flavors and that are:
1) Sweet Spicy Herbs
For roast lamb fans, the Sweet Spicy Herbs flavor is definitely the perfect pair for lamb. Has a balanced sweet and spicy taste that can enhance the flavor of the dish. Perfect for kids to enjoy. Not only suitable for lamb, but also for chicken and also seafood for you to enjoy.
2) Peppery Black
For fans of black pepper seasoning, this is for you. Strong with the taste of black pepper and garlic with the addition of various flavors of spices to further enhance the flavor of your dish. Our suggestion tastes very good with steak, rib eye, T bone Steak and the top is with TOMAHAWK.
3) Herby Spicy
With the aroma of herbs such as thyme, rosemary can evoke the deliciousness of your grilled chicken dish. Ingredients of mixed ingredients from various herbs not only enhance the aroma of the dish but also the deliciousness of your dish. With a moderate spicy rate suitable for roast chicken fans that can be enjoyed with mashed potatoes and "coleslaw".
4) Red Hot & Spicy
Good news for fans of spicy BBQ flavors. Now you can enjoy your BBQ dish with a more spicy taste than our other BBQ flavors. A perfect combination of seafood and chicken. Spiciness that can satisfy your spicy taste. If this spicy taste is not spicy enough for you, let us know. We will increase our level of spiciness for future flavors. If you are a fan of salmon, this is definitely the flavor you must choose.
For more information about Hilmie's BBQ, you can go to Facebook Hilmie's Rempah BBQ.
Sources: Facebook Hilmie's Rempah BBQ.
Shop Review: Having Problem To Arrange Your Shoes? This Item Definitely Helps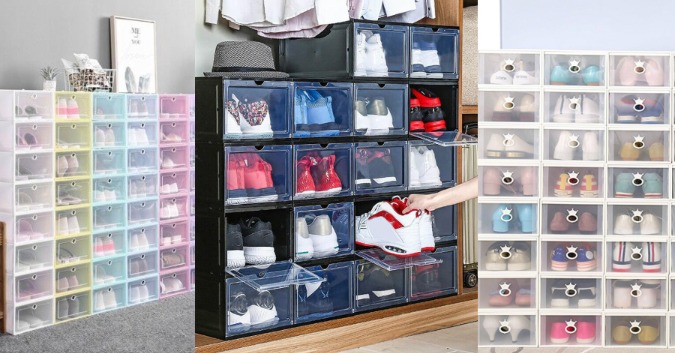 Surely many of us have a variety of shoe types that can be matched to our everyday wear. However, what if our shoe collection is too much? Coupled with insufficient space in your home, it will definitely cause you problems.
Of course your home will look messy with your shoes not neatly arranged.
But, you do not have to worry because there are items that can solve this problem by using a storage box specially for shoes.
The price is also quit affordable, which is in the estimated price between RM2 to RM10. Not only that, you can buy it easily. Just need to use Shopee app only. Easy isn't it?
Here are some items we recommend for you:
1) DFO Shoe Rack Unisex Stackable Storage Shoes Rack Shoes Box Pp Plastic Box Shoe Store
With a price of RM2.49 (75% OFF) for each one, this storage box is great for you to storage your shoes orderly. Besides, the transparent box body makes you find things more easily. The box can be cleaned easily and convenient to use. Click the link here to buy it.
Material: Plastic / PP Dimension: 32 x 22 x 13 cm (A) 37 x 26 x 20 cm (B)
Features: -Stackable & Attachable Simple & Fashion -Lower Flip Design Easy store and save place -Detach Easily Convenient to wash -Sturdy & Strong Withstand 10kg pressure
2) TOME Royal High-End Shoes Sneakers Storage Organizer Stackable Box
Premium brand new material is used to manufacture this product. Its strong structure design making this product stable and sturdy for better protection. Specially built for Designer High-End Luxurious Footwear.
The stackable design creates more space for your collections of footwear. When you choose 5x Standard Size, you will get 5 units of Shoes Box in Standard Size. While if you choose 4x Extra Large, you will get 4 units of Shoes Box in Extra Large. The price is RM19.80 (74% OFF). You can buy it through the link here.
Standard Size: 31.5 cm (length) x21.5 cm (width) x13.5 cm (height)
Extra Large Size: 33 cm (length) x26.5 cm (width) x17. 5 cm (height)
3) Heart Shape 33cm Stackable Shoes Box Shoe Organizer Foldable Shoe Rack Transparent Storage Box
This storage box has a cute heart shape design. You can buy it with a price around  RM6.30-RM8.30. The transparent cover design allows you to see what's inside. Click the link here if you want to buy it.
Material: PP Dimension: 33cm x 23cm x 14cm Color: Pink, Green, Blue, White, Black, Purple
Features: -New heart shape design -Stackable and attachable -Easy to carry -Multipurpose storage -Quality Plastics Material -Washable – Save Space -Eco-friendly PP
Source: Shopee
(Video) Tok Ti Praised A Group Of Dancers For Dancing Creatively Using Her Song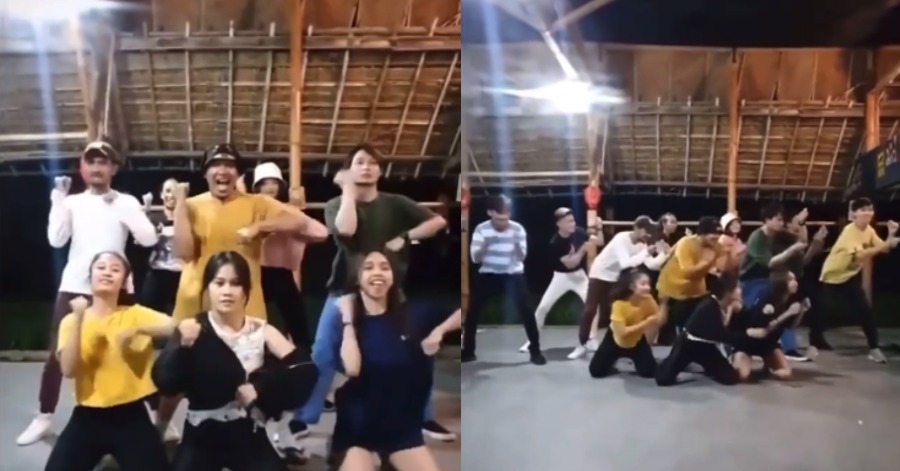 Dato' Sri Siti Nurhaliza's name has been known for a very long time in the country's entertainment industry, even some overseas. Used to be called by the nickname Tok Ti, she has owned many popular songs that until now are often played on radio and television.
Recently, Tok Ti has shared a dance video featuring a group of teenagers dancing using her song on Instagram.
View this post on Instagram
As can be seen in the video, a group of teenagers is dancing using the background song from Tok Ti herself.
Not only that, but the melody of the song was also changed with their dance. It was later got shared by Tok Ti on her own Instagram page.
Meanwhile, in the comments section can be seen that netizens were also fascinated by the dance performed by the group of teenagers. In fact, some consider the modified melody to be very creative and relevant to the dance.
Sources: Instagram ctdk.