COVID-19 Death Cases Around The World Have Exceeded 1 Million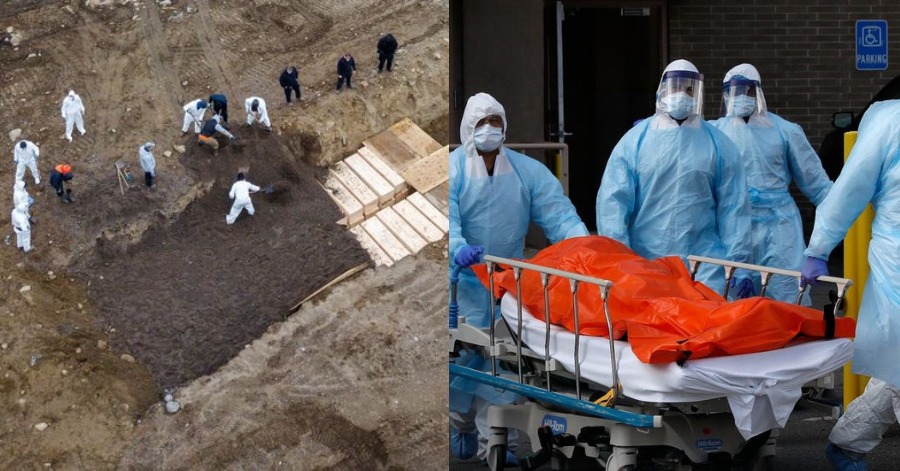 After the first outbreak of COVID-19 in Wuhan, China, the world had been facing very tough days. The virus had spread worldwide in less than a year and affected many lives.
Due to this too, many people are adapting to a new normal with a lot of restrictions to curb the spread of the disease. We should be trying our best to follow all the SOPs that were implemented in our country as we don't want any more life to be sacrificed.
According to Worldometer, the statistic of death that occurred because of COVID-19 has surpassed 1 million death globally. The data was collected from sources including government and NGOs worldwide. The total cases that were recorded recently were about 33 million cases.
From 1 million death that happened, about 20% of the fatalities are from the United States. The country has recorded up to 7 million cases so far. Another country with high fatalities is in Brazil with about 140,000 deaths that had happened due to COVID-19.
The Prime Minister of the United Kingdom, Boris Johnson has called upon other leaders from all countries to come together to fight the pandemic. He criticized that there is a lack of joined-up thinking with other leaders.
Currently, every country takes different measures to prevent the spread of the disease in their countries. Mr. Johnson added that the international community needs to come together to defeat the virus.
Source: mirror.co.uk, Worldometer
"I Chose To Get Vaccinated With The Second Group of Frontliners Here" – Tun Dr. Mahathir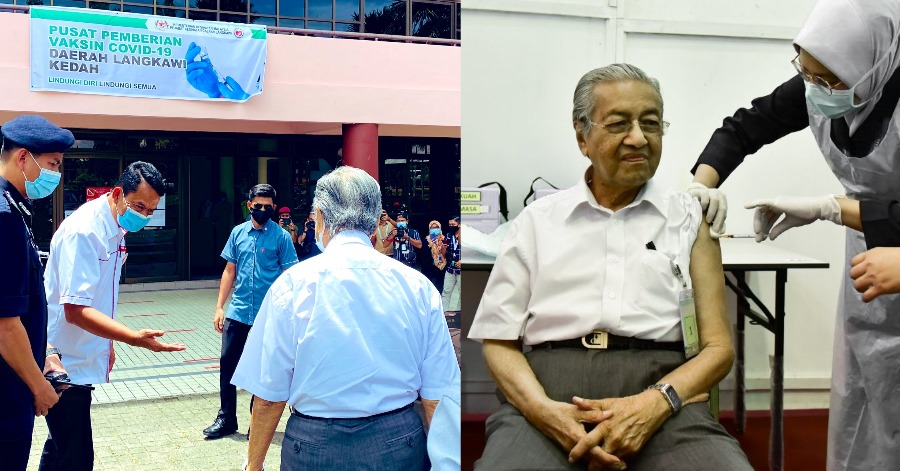 The vaccination program for COVID-19 is going smoothly and according to plan lately in Malaysia. One little problem that this country has would be to convince many people to take the vaccine because as many people know, there are certain individuals that are still refusing to get the vaccine even though it is for their own safety. There are misinformation everywhere that makes them even unconvinced to got the vaccine injection. Luckily, many people who have taken the vaccine prove that it will definitely do not bring any negative consequences towards the body.
One of them is Malaysia's former prime minister that is Tun Dr. Mahathir who is a 96-year-old individual and he has finally received his first COVID-19 vaccination injection today at the Vaccination Centre located in Langkawi where he is the MP there. Tun Dr. Mahathir is actually categorized under the high-risk category individuals and his action has proved that there is definitely nothing to be worried about by receiving the vaccine.
Hari ini saya ke Pusat Pemberian Vaksin Covid19 Daerah Langkawi untuk lihat perjalanan proses vaksinasi bagi Fasa 1.

Saya memilih untuk disuntik bersama kumpulan kedua 'frontliners' di sini. Kumpulan pertama frontliners di Langkawi sudah divaksin lebih awal. pic.twitter.com/nmvKYeT6uj

— Dr Mahathir Mohamad (@chedetofficial) March 7, 2021
According to his tweet, Tun Dr. Mahathir stated that he chose to get vaccinated for COVID-19 together with the second group of frontliners here in Langkawi after all the ones in the first group have been vaccinated before.
He said, "As a senior citizen, I want to ask those not only in the same age group as mine but also the younger ones to get vaccinated when their turn comes. This is an initiative that all of us must support". He also added, "We want more people to be vaccinated to help curb the Covid19 pandemic. Alhamdulillah after the injection I did not feel anything unusual".
Sources: Twitter Tun Dr. Mahathir
Two Individuals Infected With Nigerian Covid-19 Variant In Malaysia Discovered – MOH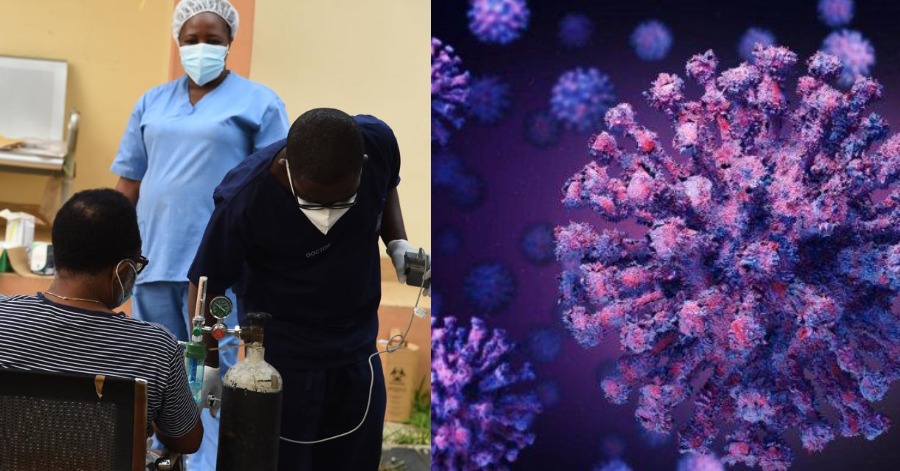 Recently, the Ministry Of Health Malaysia (MOH) has discovered the first two cases of individuals that got infected with the Nigerian Variant of SARS-CoV-2 or also known as B1.525 in this country. The detected cases are actually from two foreigners who just arrived in Malaysia from Dubai, United Arab Emirates. Both of them were found to be tested Covid-19 positive through the RT PCR Covid-19 swab test.
For a better recognition, The Institute for Medical Research (IMR) then performed a full genome sequencing as it takes into account both of the foreigner's travel history. The Nigerian COVID-19 variant was first detected in the UK and also Nigeria in the month of December 2020.
KKM telah menemui dua kes pertama individu yang dijangkiti Varian Nigeria SARS-CoV-2, yang juga dikenali sebagai B1.525, di Malaysia – @DGHisham

— KKMalaysia🇲🇾 (@KKMPutrajaya) March 5, 2021
MOH also stated that these discovered Nigerian variants can cause an increase in the likelihood as well as a possible decrease in the immune response. Worry not because MOH reassured that IMR and CPRC will continue to monitor the development of the virus mutation and to inform the public from time to time.
Other than that, they also reminded that even though the national immunization program is going smoothly, public health actions are still required as herd immunity has still not been achieved yet.
Sources: Twitter MOH
UK To Fast-Track Modified Coronavirus Vaccines To Fight New Variants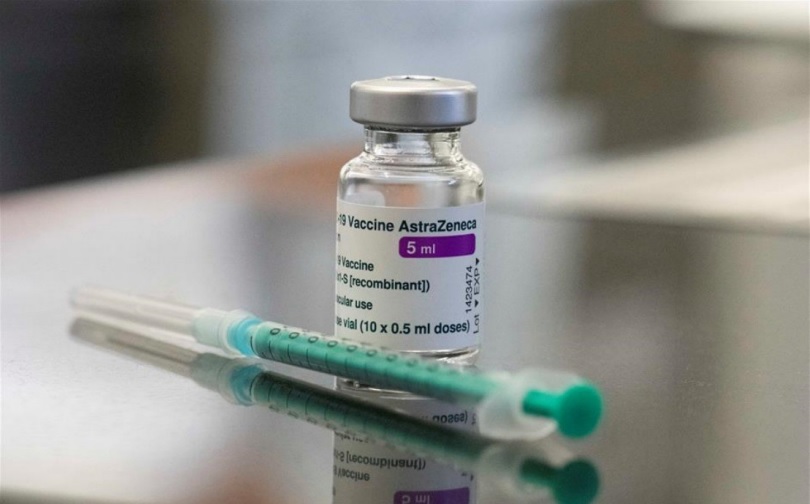 LONDON, March 5 – Future vaccines that have been tweaked to deal with new coronavirus variants will be fast-tracked for authorisation, Britain's medicines and health care regulator announced Thursday, reported Xinhua news agency.
"We have a clear goal that future vaccine modifications that respond to new variants of coronavirus can be made in the shortest possible time without compromising safety, quality or effectiveness," June Raine, chief executive of the Medicines and Healthcare products Regulatory Agency (MHRA), said in a statement.
According to the new guidance, the three-phase safety trials required for the original coronavirus vaccines won't be needed but manufacturers must provide robust evidence that the modified vaccine triggers an immune response.
Christian Schneider, chief scientific officer at the MHRA, said: "The public should be confident that no vaccine would be approved unless the expected high standards of safety, quality and effectiveness are met."
Currently, both the Oxford-AstraZeneca and Pfizer-BioNTech vaccines have reportedly shown to be effective against the variant that first emerged in Britain late last year.
However, experts have raised concerns over the efficacy of current vaccines in the variants rst found in South Africa and Brazil, which have both been detected in Britain.
Six cases of P1 variant related to Brazil have been found in Britain, including three in England and three in Scotland.
More than 20.7 million people in Britain have been given the first jab of the coronavirus vaccine, according to the latest official figures.
At present, England is under the third national lockdown since the outbreak of the pandemic in the country. Similar restriction measures are also in place in Scotland, Wales and Northern Ireland.
On Feb 22, British Prime Minister Boris Johnson announced his long-anticipated "roadmap" exiting the lockdown. Schools in England will reopen from Monday next week as the first part of the four-step plan, which Johnson said was designed to be "cautious but irreversible".
To bring life back to normal, countries such as Britain, China, Germany, Russia and the United States have been racing against time to roll out coronavirus vaccines.
Source: BERNAMA