COVID-19 Pandemic Wipes Out Six Million Jobs In Peru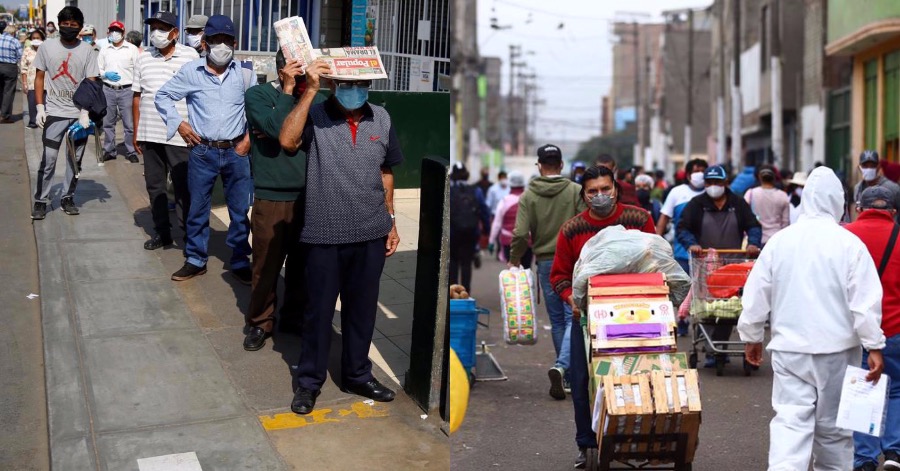 LIMA, Sept 25 — More than 6 million Peruvians have been left jobless due to the COVID-19 pandemic, reported Xinhua news agency, quoting Labour Minister Javier Palacios on Thursday.
Some 8 per cent of Peru's 32 million inhabitants are unemployed, with the unemployment rate as high as 15 per cent in the capital Lima, said Palacios.
The National Institute of Statistics and Informatics recently reported that a total of 6,720,000 Peruvians lost their jobs as the pandemic idled economic activity.
Peru's government has adopted strict measures to contain the outbreak of the disease but is gradually reactivating the economy.
Source: BERNAMA
CMCO Will Be Implemented In Labuan From October 17 To October 30, 2020 – Ismail Sabri
Through a press conference delivered by Datuk Seri Ismail Sabri just now, it is informed that Conditional Movement Control Order (CMCO) will be implemented in Labuan from October 17 to October 30, 2020.
Datuk Seri Ismail Sabri added that the implementation of this CMCO to curb the spread of the COVID-19 epidemic in Labuan.
He said the SOP used in Selangor is the same for use in Labuan. However, he advised the public not to panic buying because business premises are still allowed to open and must follow the prescribed SOP.
Kerajaan akan laksana PKPB di Labuan dari 17 hingga 30 Okt – Ismail Sabri@IsmailSabri60 #PKPBLabuan pic.twitter.com/v9XPEumpMQ

— BERNAMA (@bernamadotcom) October 15, 2020
Three Men Nabbed, Syabu Hidden In Tea Packets Worth RM2.5 Million Seized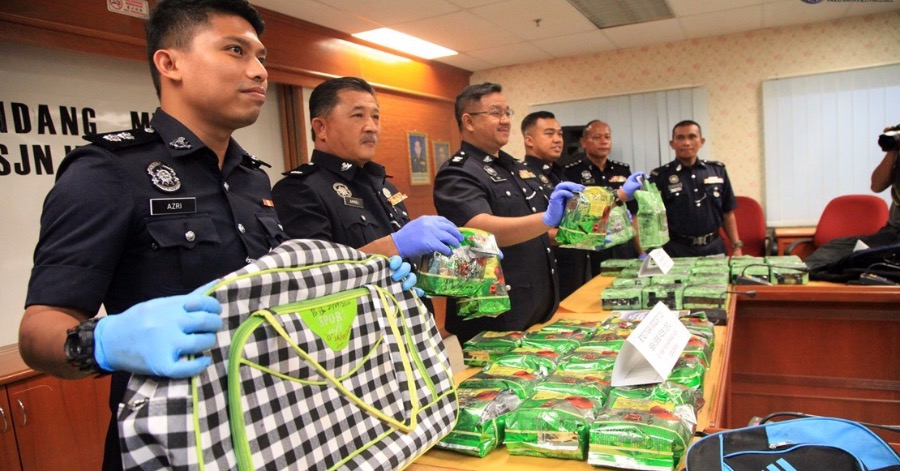 MELAKA, Sept 29 — The tactic of hiding drugs believed to be syabu worth RM2.5 million in tea packets to deceive the authorities failed with the arrest of three men in separate raids in Johor and Klebang Kechil here, last Friday.
Melaka Narcotics CID chief Supt Zulkiflee Rashid said during the raid, the Narcotics CID of Bukit Aman and Melaka arrested the suspects aged 27 to 56 between 7.40 pm and 8.40 pm.
He said a 56-year-old contractor and his 27-year-old unemployed son were nabbed in the parking lot of an apartment in Klebang Kecil, while a 49-year-old unemployed man who was their friend was arrested in Benut, Pontian.
"With this arrest, police have smashed a drug distribution ring by locals around Melaka and seized a total of 51.85 kg of syabu for the local market and neighbouring countries.
"Police found 50 packages, 20 in the booth of a car, and 30 packs on the floor of the back passenger seat of another car," he told a press conference at the Melaka contingent headquarters here today.
Zulkiflee said all the suspects were remanded for seven days until Oct 2 and the case was investigated under Section 39B of the Dangerous Drugs Act 1952 which provides for mandatory death penalty by hanging, upon conviction.
He said the 56-year-old suspect had 10 previous drug records and one previous criminal case, the 27-year-old suspect had 10 previous drug records while the 49-year-old suspect had six previous drug records and two previous criminal records.
Source: BERNAMA
AADK To Discuss Treatment Of Cigarette, Alcohol Addiction With MOH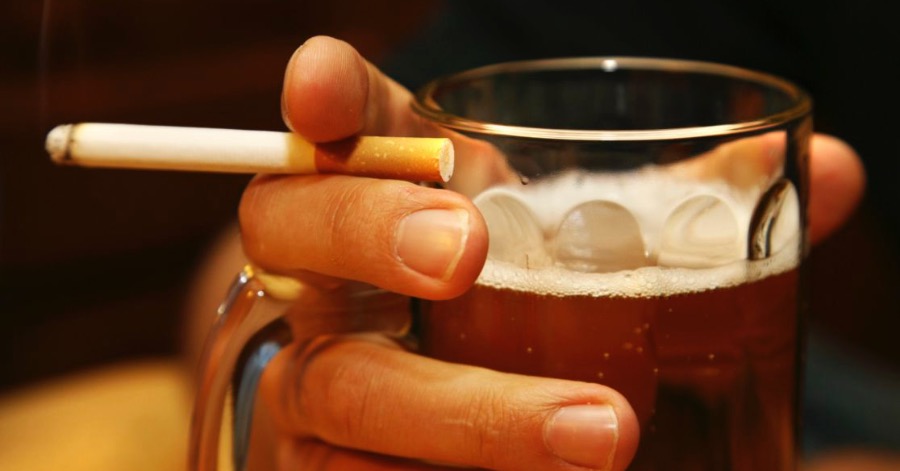 PARIT, Sept 24 — The National Anti-Drugs Agency (AADK) will hold discussions with the Health Ministry (MOH) on efforts to help the people overcome cigarette and alcohol addiction at the Narcotics Addiction Rehabilitation Centres (Puspen) nationwide.
Its director-general Datuk Seri Zulkifli Abdullah said the collaboration of the two agencies is believed to be helpful to those who have problems with cigarette and alcohol addictions as they (agencies) have the expertise in treating addictions.
"We are focusing on cigarette and alcohol addictions because these are serious addictions, so I believe this move can add value to the AADK's services and facilities available at 31 Puspen nationwide," he said at a press conference after officiating AADK Open Day and launch of Seri Iskandar Puspen here today.
He said AADK would expand its services with the role of helping those with cigarette and alcohol addiction problems as outpatients to receive treatment in the form of advice and counselling.
Zulkifli said his team would train AADK officers to be equipped with the ability to provide the best service in an effort to help the people live healthier lives.
In the meantime, he said the number of individuals who received voluntary treatment at 11 Puspen nationwide, which were offering the service, was only 17 per cent or 832 out of 4,938 people found involved in drug abuse last year.
He said records showed that those who received treatment voluntarily comprised civil and private employees, students and the unemployed.
"Therefore, employers who have staff with drug abuse problems should give them (staff) the opportunity to seek treatment by giving them leave and so on to ensure that they can be rehabilitated.
"Family members, especially parents should also ensure that anyone involved in drug addiction should seek treatment from an early stage and not wait until it gets worse before action is sought," he said.
Meanwhile, Spring vocalist, Wan Aminuddin Wan Ismail or better known as Ameng, who is one of the programme participants, has recovered through voluntary treatment at Puspen Dengkil, Selangor.
Rocker Ameng performed at the event and urged those involved in drug addiction to seek treatment at Puspen because apart from providing a comfortable place, the centre also conducts a very organised programme and does not use force on trainees.
Source: BERNAMA