Tons and tons of researches have been done on this Covid-19 issue and many researchers have discovered that there are many easier symptoms of coronavirus to be detected nowadays in human beings especially among small children. Small children are undoubtedly one of the easiest social groups to be infected.
During the early stage of this Covid-19 Pandemic, infection among small children can only be detected through three symptoms. The symptoms are such as high temperature, continuous cough, and a loss or change to the sense of smell or taste. According to a new study, researchers said that new symptoms that can help to detect the infection of coronavirus among children would be diarrhea and also vomiting.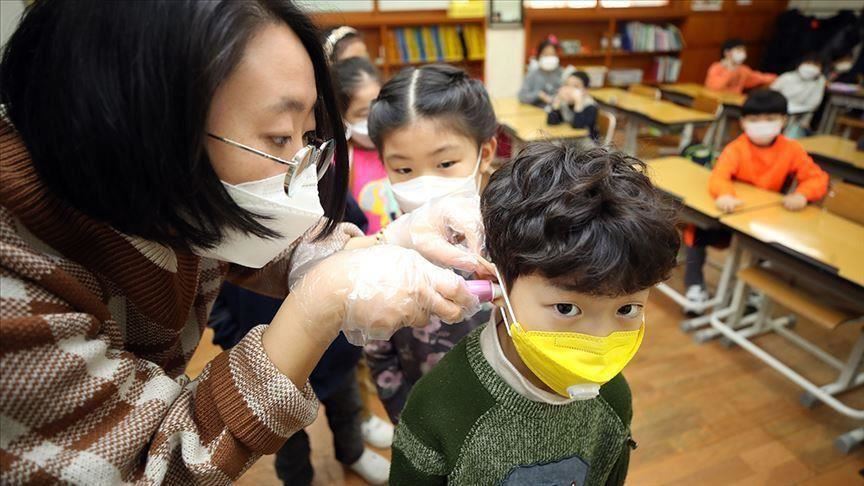 Dr. Tom Waterfield, the first author of the research said, "In our group, diarrhea and vomiting were more predictive than, say, cough or even changes in smell and taste". He also added,  "If you want to actually diagnose infection in children, we need to start looking at diarrhea and vomiting, not just upper respiratory tract symptoms."
A study has been done between the date of 6 April and 3 July that involved more than 990 children of healthcare workers that originated from across the UK. All the children are aged between 2 years old and 15 years old. Based on their history, none of them had been admitted to the hospital with Covid-19.
All of the children had a blood sample taken that need to be tested for antibodies to coronavirus. Their blood sample also was used to gather data on whether they had any experience of any symptoms or not. Based on the results, they found out that 68 children consist of 6.9% of the total already had antibodies for the disease. This suggests that they had had Covid-19 in their lifetime while half of these reported having had symptoms.
There are some common symptoms and that is 31% of the 68 children experiencing fever, 18% of the children reporting headache and 19% of them have gastrointestinal symptoms such as diarrhea, vomiting, and also stomach cramps. For the children without antibodies, the figures were 11%, 4%, and 3% respectively.
Prof Tim Spector said the findings received are on the same page with the research done by his team. He also added, "Our data on nearly 250,000 children from the Covid symptom study app suggest that children who test positive have a wide range of symptoms and that a cough is not as common in children as it is adults". Prof Tim Spector also mentioned, "We are also seeing gut symptoms and loss of appetite appear commonly as well as the classical fever."  This suggests that gastrointestinal problems are slightly more common in children compared with other symptoms.
Danny Altmann who is a professor of immunology at Imperial College London said, "This is an important study, which together with the earlier data from the Kings College app users starts to build the case for including gastrointestinal symptoms among the Covid-19 case-defining criteria."
He also added, "It is becoming increasingly clear that we face a difficult grey area of defining case symptoms for those who do not obtain a positive PCR result during the window of virus positivity. The more confidence we can establish in the set of criteria, the better we can do this. This will become incredibly important over the coming weeks as we will need the highest level of scrutiny for any outbreaks among children returning to school."
Sources: The Guardian.