Disney+ Needs 'Mulan' to Be the Streaming Hit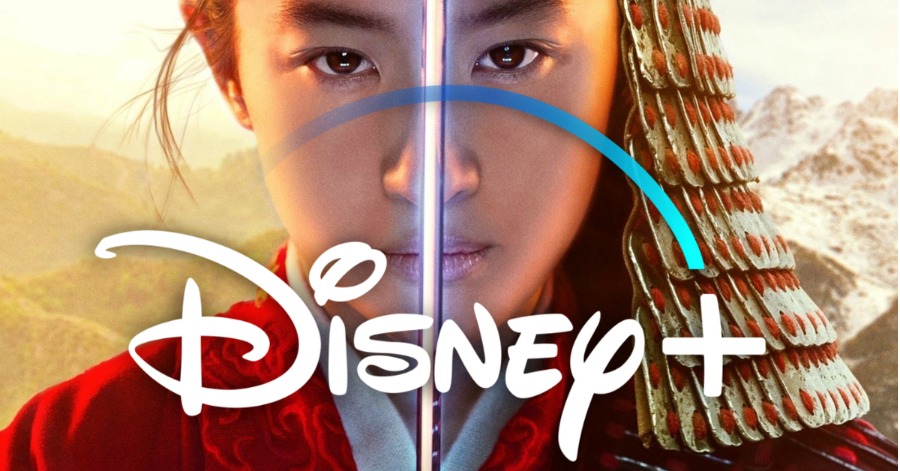 The global coronavirus pandemic situation has affects a lot of economies worldwide. One of the industries that take a huge consequences would be the entertainment industry and it has been affected so badly day by day by it. This article would focus on the challenges faced by Disney.
This situation continuously squeezes Disney's margins and has masked the theatrical movie-going with tons of uncertainties. Because of this, the Mouse House needs to take drastic action and change up its strategy. In over 20 countries and territories where Disney+ could be accessed, Mulan would be available in Disney+ Premier Access for $30 beginning on the 4th of September. Mulan also will be rolled out in movie theaters in places that are safe to reopen and do not have the access to Disney+ at the same time. This strategy is a very unique strategy that enables Disney to team up with both upside potential and financial risk.
"A great percentage of the new viewers that came into Disney Plus, and there were a lot of them, were a different target audience, a different demographic than what we normally get. That was nice to see," Disney CEO Bob Chapek said last month.
Despite all the strong reactions from critics received back in March, this $200 million live-action Mulan remake still manage to fall firmly within the Disney's typical target demo. This achievement doesn't mean it can't help to grow the footprint of Disney+, which is still largely bereft of broad appeal original content. The official news of this migration to the streaming service was announced during Disney's quarterly earnings call on the 4th of August. A data trends provider, SEMrush, stated how search volume for the new film has spiked in the past few weeks, as well as which streaming services consumers have been searching for most amidst the COVID-19 pandemic.
Mulan Searches
Searches for "Mulan" increased 400% from August 3rd to August 5th.
Searches for "Disney Plus Mulan" increased 2400% from August 3rd to August 5th.
Most Searched Streaming Services
Netflix (49.50% traffic increase since February)
Amazon Prime Video (83.78% traffic increase since February)
Disney Plus (81.82% traffic increase since February)
Hulu (48.40% traffic increase since February)
HBO Go (49.27% traffic increase since February)
Apple TV (49.55% traffic increase since February)
HBO Max (810.33% traffic increase since February)
The decision of releasing Mulan in Disney+ Premier Access as opposed to PVOD via Amazon, iTunes, and the others, Disney would be able to reap 100% of the revenue generated. As a big-budget blockbuster, a highly anticipated remake of a beloved animated classic, and the first blockbuster available at-home for content-starved fans, Mulan could very well be a groundbreaking new release for Disney.
Sources: Observer.
Cristiano Ronaldo Gesture Causes Coca-Cola To Loss A Total of $4 Billion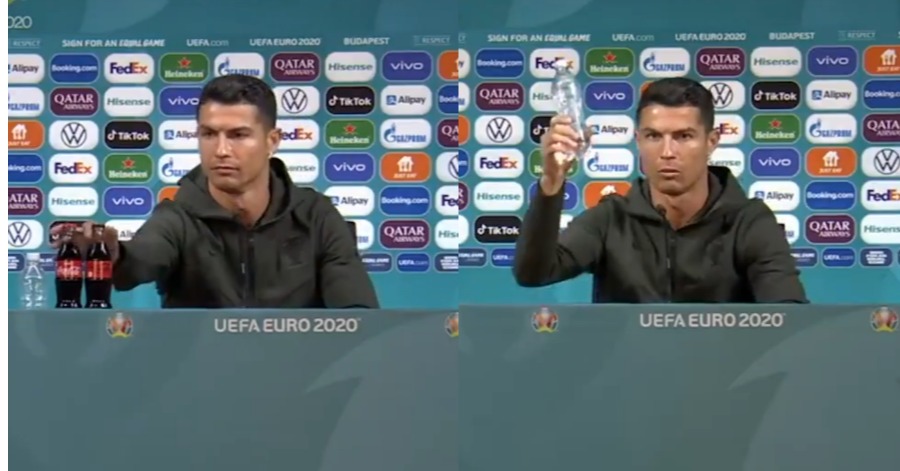 Cristiano Ronaldo caused Coca-Cola's market value to suffering a $ 4 billion loss after his actions at a press conference yesterday. The Portuguese footballer, who scored two goals late in the game in a 3-0 win over Hungary today, advised people to drink plain water when confronted by the media yesterday.
During the press conference, the Juventus striker set aside two bottles of Coke on his desk at a press conference ahead of the meeting with Hungary.
Coca-Cola's share price reportedly plummeted from $ 56.10 to $ 55.22
Coca-Cola has issued a statement in response to Ronaldo's actions when stating 'everyone is entitled to their drink preferences' and that everyone has different 'tastes and needs'.
A spokesman for the drink said: "Players are offered water, alongside Coca-Cola and Coca-Cola Zero Sugar, on arrival at our press conferences."
The 36 -year -old is indeed on a strict diet and is known to avoid consuming too much sugar to maintain his physique as he gets older. To help maintain his incredible physique, Ronaldo will eat up to six clean meals a day.
Sources: The Athletic
2022 World Cup/2023 Asian Cup Qualifiers Standings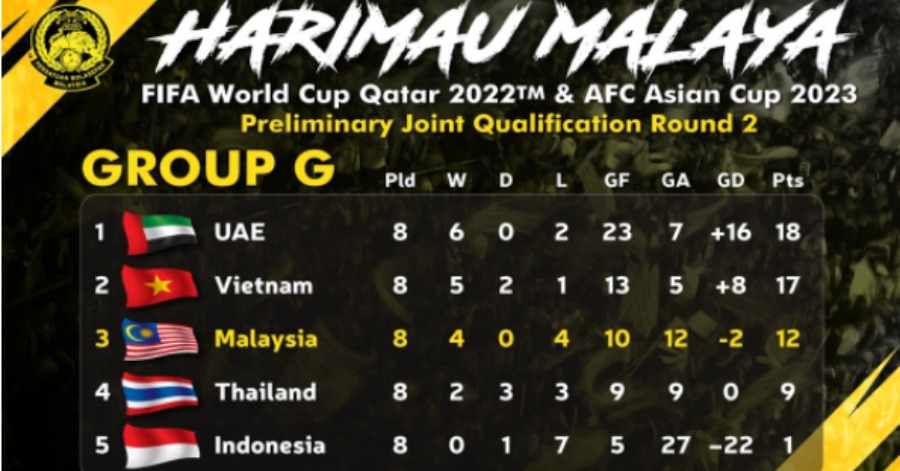 KUALA LUMPUR, June 16  — Following is the final Group G standings of the 2022 World Cup/2023 Asian Cup Joint Qualifiers after today's matches.
Group G
| | | | | | | | |
| --- | --- | --- | --- | --- | --- | --- | --- |
| | P | W | D | L | F | A | Pts |
| UAE | 8 | 6 | 0 | 2 | 23 | 7 | 18 |
| Vietnam | 8 | 5 | 2 | 1 | 13 | 5 | 17 |
| MALAYSIA | 8 | 4 | 0 | 4 | 10 | 12 | 12 |
| Thailand | 8 | 2 | 3 | 3 | 9 | 9 | 9 |
| Indonesia | 8 | 0 | 1 | 7 | 5 | 27 | 1 |
Sources: BERNAMA
Uganda Gets First Woman Prime Minister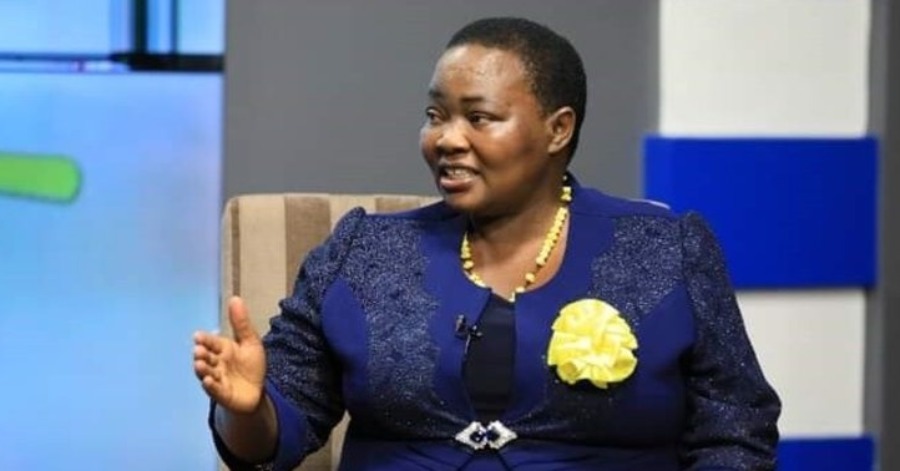 KAMPALA, June 15 — Uganda on Monday named the country's first woman prime minister, reported Anadolu Agency.
Robinah Nabbanja, 52, has been officially approved by parliament to work as prime minister for the next five years.
Nabbanja was appointed by President Yoweri Museveni.
In her acceptance speech, Nabbanja said: "I thank God for what he has done for me. I thank fellow members of Parliament (MPs) for accepting me to become an MP without even debating on me."
She vowed to ensure that all ministers and members of parliament attend parliament sessions.
She also urged the public to adopt measures against COVID-19 as she wants to work with healthy people.