"I Tested -Ve To Covid Yesterday And +Ve Today, No Symptoms" – Zlatan Ibrahimovic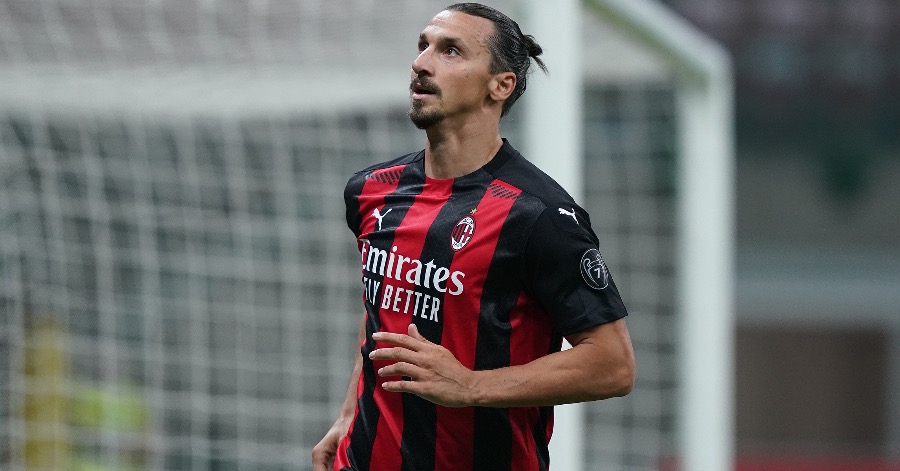 AC Milan striker Zlatan Ibrahimovic was confirmed positive for COVID-19 after undergoing a second swab test ahead of last night match against Bodø / Glimt.
The news was announced in a statement on the club's official website yesterday.
"The Club has informed the relevant authorities and the player has been promptly placed in quarantine at home. All other team members and staff have tested negative," said the club statement.
The announcement was also confirmed by Ibrahimovic himself on his Twitter page yesterday.
"I tested negative to COVID yesterday and positive today. No symptoms what so ever. COVID had the courage to challenge me. Bad idea," said the footballer.
In Milan's first two games of the season, Ibrahimovic managed to score three goals including both in their 2-0 win over Bologna in their first Serie A match.
The 38 years old footballer also signed a new one-year deal at AC Milan this summer after making a returned from LA Galaxy back in January.
I tested negative to Covid yesterday and positive today. No symptoms what so ever. Covid had the courage to challenge me. Bad idea

— Zlatan Ibrahimović (@Ibra_official) September 24, 2020
Source: AC Milan, Sky Sports, Zlatan Ibrahimovic
Lauv's Foundation Hosts A Conversations On Mental Health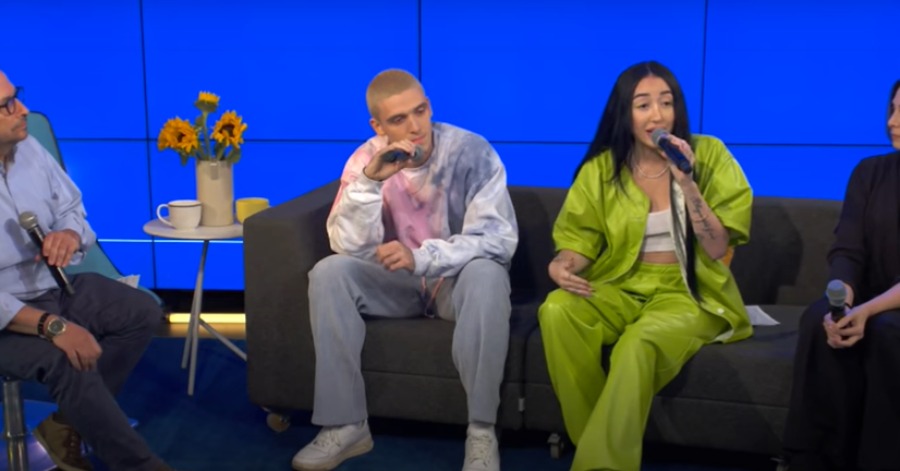 Last October 10th was World Mental Health Day, and The Blue Boy foundation has hosted a series of conversations between the artists' friends and other creators from all around the world to create a meaningful discourse regarding mental health.
The notable artists that are involved are Alessia Cara, Anne-Marie, Lauv, and Noah Cyrus, etc.
The series is divided into several segments, such as Finding Mental Health in Isolation, Finding Mental Health in Community, Finding Mental Health Online, and an open dialog called Breaking Modern Loneliness: World Mental Health Day.
There is also a Breaking Modern Loneliness Podcast, hosted by Lauv himself as he and a few creators, including Jeremy Zucker, share about their relationships, loneliness, and life itself in their eyes.
This series is to help those struggling with daily life, especially in the year 2020 where everything is not the same anymore, it's important to look out for each other in times like these. Surely, The Blue Boy's efforts reached the hearts of many, especially the fans of the artists involved.
Source: mybluethoughts.world
Woman Shares 12-Month Trial of Spider Bite Turns Into A 'Crater'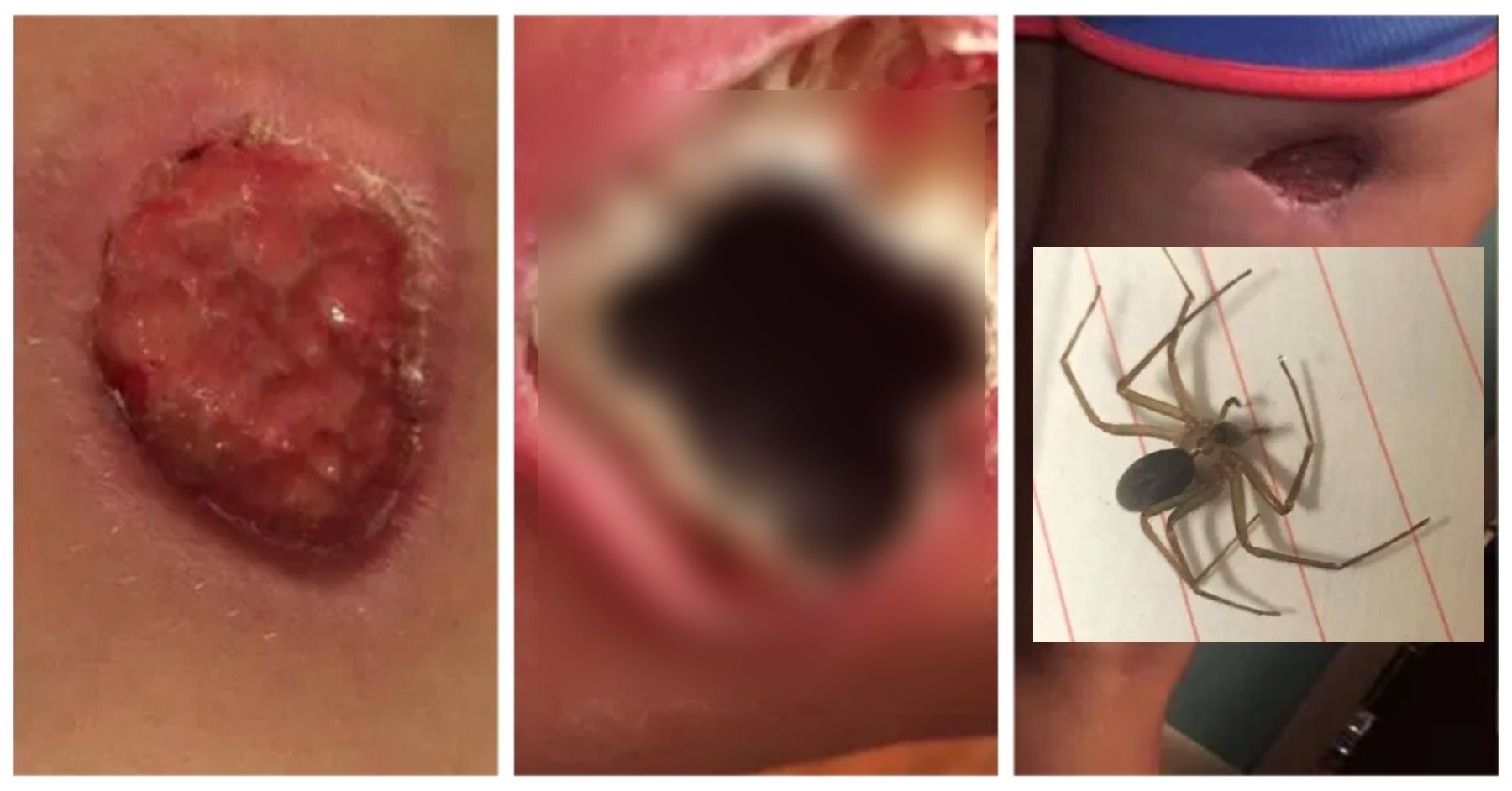 Recently, a woman has shared the effects of a bite from a spider known as the 'Brown Recluse Spider' on social media. Injuries from the spider bite have caused the victim's skin to have holes as a result of the infection.
The effects of the bite started from a red lump and then the woman's skin had holes with black wounds, this condition occurred after a few weeks of being bitten by the spider.
The scars from the spider bite are still visible even after a year after the bite.
The woman also uploaded a picture of the 'Brown Recluse Spider'. A friend of the victim shared the story on Reddit.
"He saw a doctor within 45 minutes after being bitten".
"14 days of antibiotics, three times a day. Daily treatment for the first two weeks and once a week since".
"The spider that bit him was caught and put in a plastic zip to be shown to the doctor".
It takes 12 months of medical treatment to treat a bite because the soft tissue damage caused by Brown Recluse spiders can take months to heal. Brown Recluse spiders are usually not known as aggressive. Although bites rarely cause death, they can cause significant "soft tissue destruction" that takes months to heal.
This species is usually found only in South and Central America and usually grows to a length of between 6 and 20 mm (0.2 and 0.8 inches) – but they can grow larger. These spiders are also said to be the second most venomous spider in America.
Sources: The Sun, Facebook Siakap Keli.
Maradona Quarantined After Bodyguard Shows Signs Of COVID-19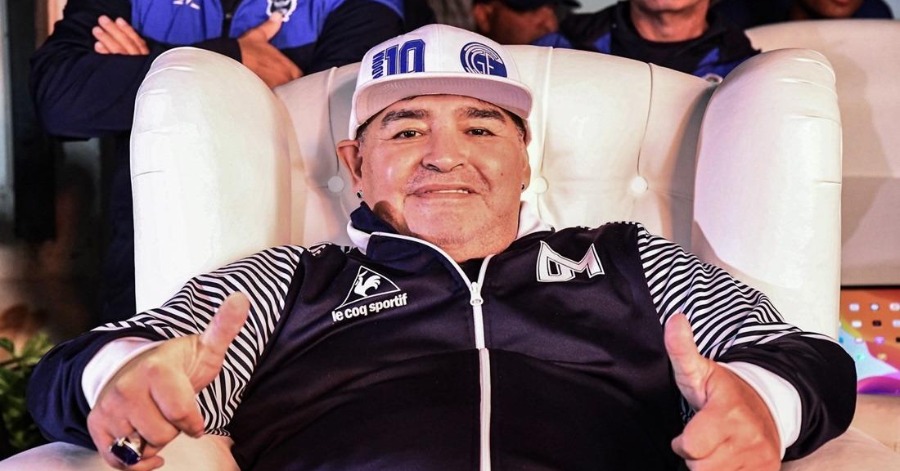 BUENOS AIRES, Oct. 28  — Football legend Diego Maradona was quarantined on Tuesday at his residence in Argentina after one of his bodyguards came down with symptoms of COVID-19, according to his press agent Sebastian Sanchi.
The bodyguard of the former footballer, and now coach of Argentine football club Gimnasia y Esgrima La Plata, is to undergo a test on Thursday to determine whether he has COVID-19, Sanchi told Xinhua.
"If he tests positive, Maradona will have to be swabbed (for the virus) like it or not," added Sanchi.
Earlier this month, Maradona, who will turn 60 on Friday, had tested negative for COVID-19.
Source: BERNAMA