Katy Perry just delivered her first daughter, Daisy a few days ago and well wishes have been flooding her since then. She is greeted by all her fellow celebrities and one of the highlighted present that she received is none other than Beyonce herself. Beyonce sent Katy Pery a very beautiful flower arrangement to welcome her as one of the members of the new mom club. Katy Perry shows off the present she received from Beyonce on her social media to thank her.
"Ily @beyonce," Katy Perry captioned the picture she posted on her Instagram Stories, showing off the massive all-white flower arrangement Beyonce had delivered to the "Firework" singer's home. To the collection of roses, peonies, and other gorgeous flora, Beyonce also has attached a note that reads "Congratulations on the new addition to your family! – Beyonce."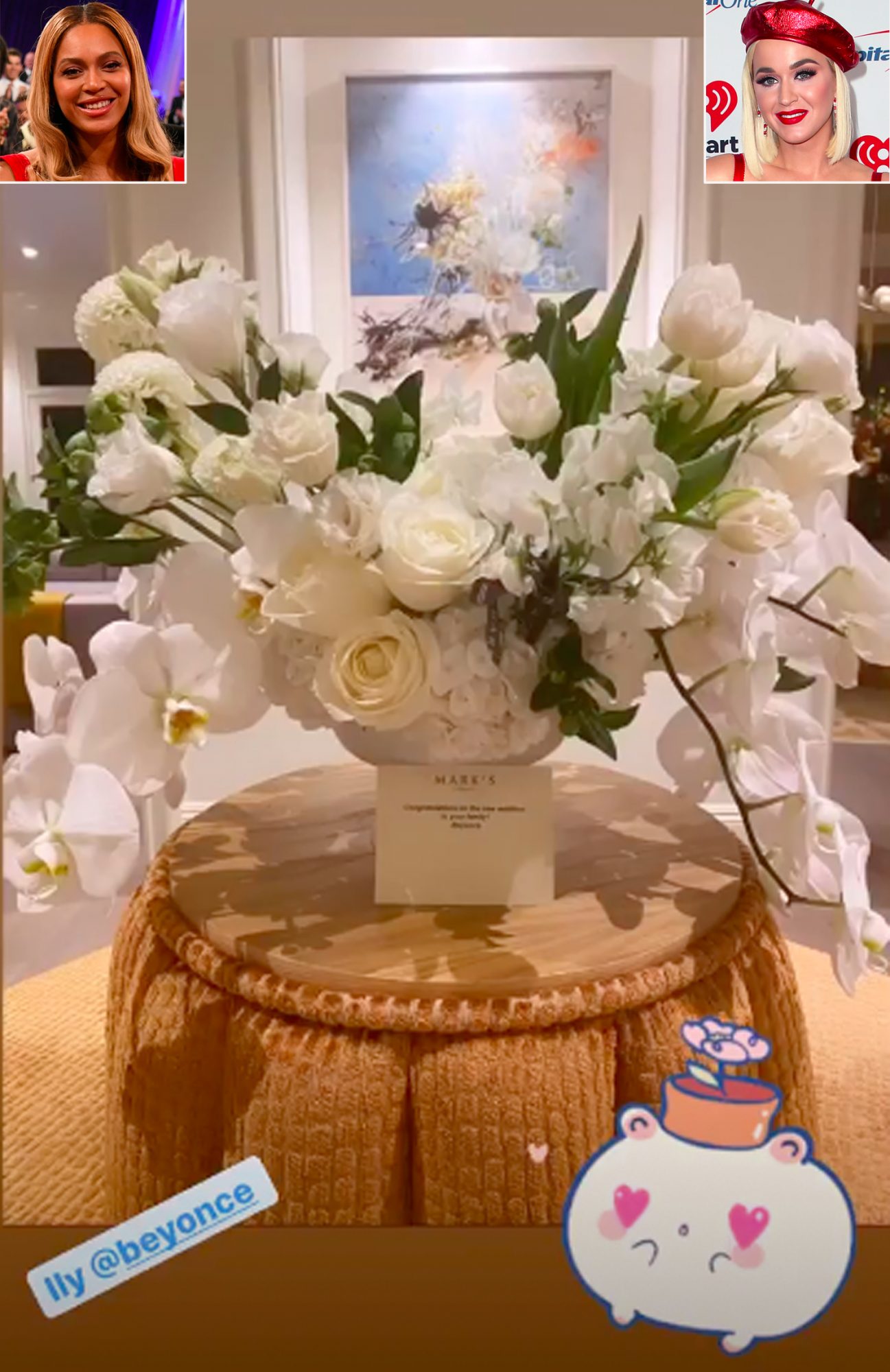 One fan showed how amazed she is with the generosity that Beyonce showed towards Katy Perry.
https://twitter.com/likeathornrose/status/1301019085828808704
Sources: Billboard.