"Lionel Messi Is Still In Our WhatsApp Group" – De Jong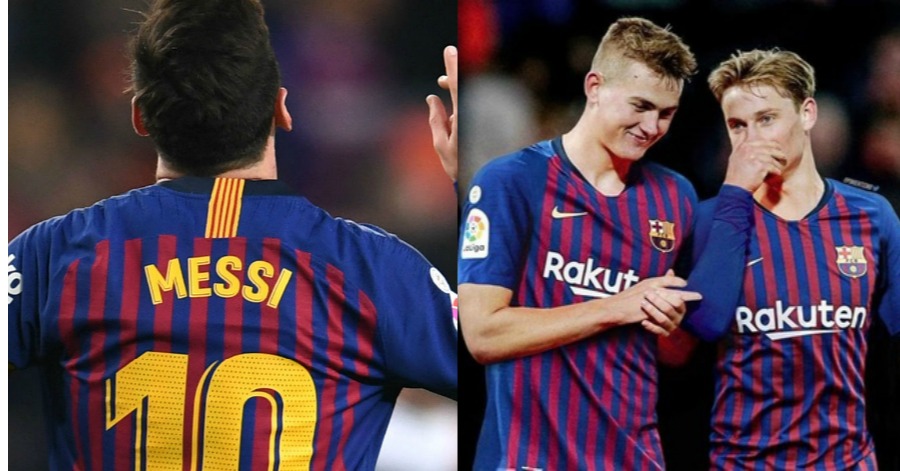 Lionel Messi is an Argentine-born football (soccer) player who was named Fédération Internationale de Football Association (FIFA) world player of the year five times (2009–12 and 2015). Naturally left-footed, quick, and precise in control of the ball, Messi is known as a keen pass distributor and can readily thread his way through packed defenses.
These days, the media has been hotly debated about the transfer of the world's best player Lionel Messi from his FC Barcelona team.
Although reports linking him to a move from the Nou Camp are getting stronger every day, his teammate and young Dutchman Frenkie de Jong revealed something shocking yesterday.
According to a Goal.com report citing Fox Sports, the young player revealed Lionel Messi until the article was written was still in the team's Whatsapp group.
"I still hope Messi is still there when I return. But it is not up to me.
"But until now he is still in our Whatsapp group," explained the young player. The rumors of the transfer earlier this morning intensified when he reportedly agreed to personal terms to move to Manchester City.
Saga's move to leave Messi from the team he has represented since the teenager began to be a concern after they suffered a defeat to Bayern Munich previously.
In the quarterfinals, Barcelona defeated the German giants 8-2 to show their way out of the prestigious competition
Sources: Goal.com
Japan To Impose Fresh COVID-19 Emergency In Tokyo, Osaka, Hyogo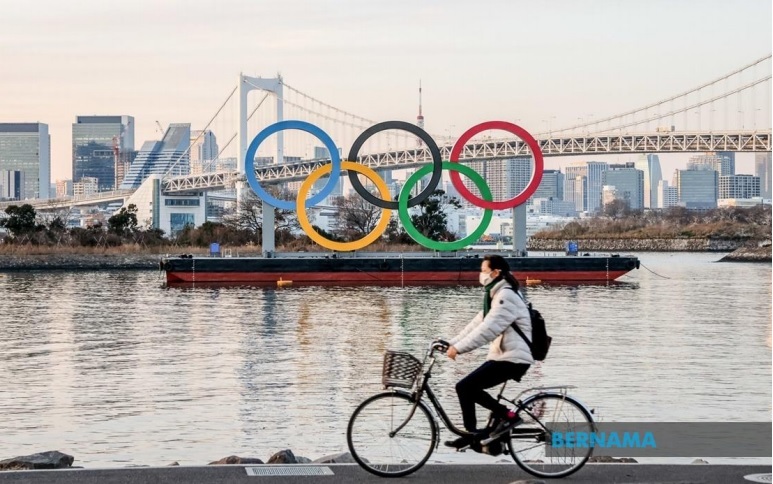 TOKYO, April 21 – The government plans to impose a fresh coronavirus state of emergency in Tokyo, Osaka and Hyogo prefectures soon as a surge in severe cases chokes the areas' health care systems, according to government sources.
The development comes after the Osaka prefectural government asked Prime Minister Yoshihide Suga's government Tuesday to issue such a declaration. The Tokyo metropolitan government plans to make a similar request in a matter of days, reported Kyodo.
Referring to Osaka's request, Suga said Tuesday that his government will "swiftly reach a conclusion after thoroughly assessing the situation and studying measures."
Osaka Gov. Hirofumi Yoshimura seeks the temporary closure of major amusement and commercial facilities, in addition to current measures including asking establishments serving food and drinks to shorten business hours.
Touching on the sharp rise in infections in Hyogo, Suga said he will draw a conclusion after examining the situation there.
It would be the third time for the government to declare an emergency since the start of the novel coronavirus pandemic early last year in Japan, and come just three months before the opening of the Tokyo Olympics.
However, Suga has said a fresh state of emergency would not affect the hosting of the Olympics and Paralympics, reiterating that the government will continue efforts to stage a safe and secure games.
Once an emergency is declared, Yoshimura intends to cancel or postpone basically all events in Osaka Prefecture and ask companies again to implement telework, among other measures.
Tokyo Gov. Yuriko Koike is eying requesting leisure facilities among other sectors to temporarily cease operations
Source: BERNAMA
Arsenal Confirmed To Withdraw From European Super League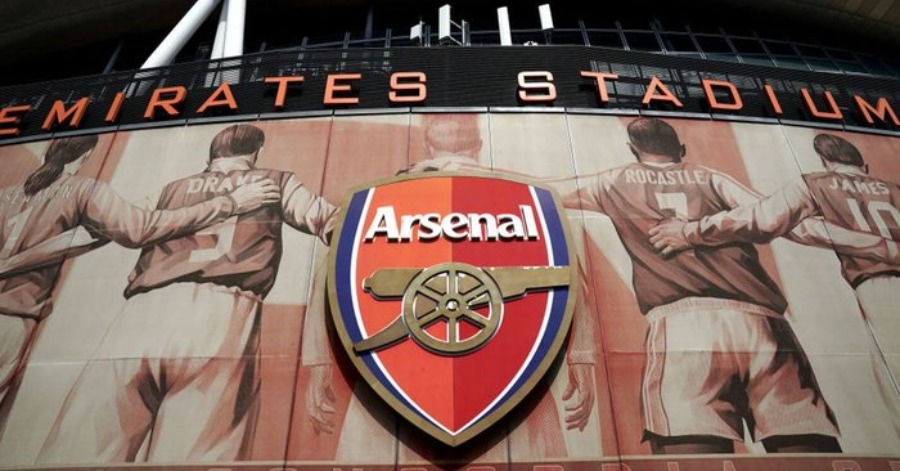 Recently, Arsenal has confirmed that the club is withdrawing from the current 12-team group that has announced plans for a proposed European Super League on Sunday night. The decision marks a humiliating climbdown for the Kroenke family who had signed us up for the breakaway competition behind the backs of supporters, club staff, players, and the coaching team.
The decision for the u-turn in the Emirates boardroom comes after Manchester City pulled out and also Manchester United announced that CEO Ed Woodward, a major powerbroker in the negotiations, would be stepping down at the end of the season. According to a source, The European Super League will be founded by Florentino Perez, President of Real Madrid, and 14 other founding club owners who want to join the new league. This is strongly opposed by FIFA, UEFA, the Premier League, La Liga, and Serie A.
As a result of listening to you and the wider football community over recent days we are withdrawing from the proposed Super League.

We made a mistake, and we apologise for it.

— Arsenal (@Arsenal) April 20, 2021
According to the open letter made by Arsenal that mentioned, "The last few days have shown us yet again the depth of feeling our supporters around the world have for this great club and the game we love. We needed no reminding of this but the response from supporters in recent days has given us time for further reflection and deep thought".
They also added, "It was never our intention to cause such distress, however when the invitation to join the Super League came while knowing there were no guarantees, we did not want to be left behind to ensure we protected Arsenal and its future. As a result of listening to you and the wider football community over recent days, we are withdrawing from the proposed Super League. We made a mistake, and we apologize for it. We know it will take time to restore your faith in what we are trying to achieve here at Arsenal but let us be clear that the decision to be part of the Super League was driven by our desire to protect Arsenal, the club you love, and to support the game you love through greater solidarity and financial stability".
Sources: Twitter Arsenal, Arsenal
12 Top European Football Clubs Agree To Join New League Despite Condemnation From Governing Bodies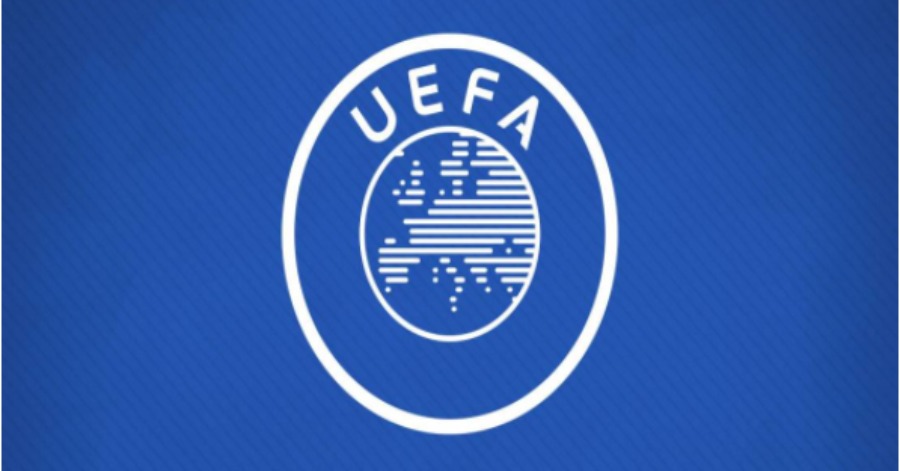 LONDON, April 19 — Twelve top European football clubs, including six English Premier League sides, have announced to join a new European Super League, despite condemnation from the Union of European Football Associations (UEFA) and other football governing bodies earlier on Sunday.
The Premier League "Big Six" Manchester United, Arsenal, Manchester City, Chelsea, Liverpool, and Tottenham together with Barcelona, Real Madrid, and Atletico Madrid of Spain as well as Italy's AC Milan, Inter Milan, and Juventus all agreed to join the European Super League, a new mid-week competition founded by the 12 clubs.
The league is planned to include 20 clubs, starting in August with two groups of ten and playing home and away fixtures with the top six in each group automatically qualifying for the quarter-finals, reported Xinhua news agency.
Teams finishing fourth and fifth will then compete in a two-legged play-off for the remaining quarter-final positions. A two-leg knockout format will be used to reach the final at the end of May, which will be staged as a single fixture at a neutral venue.
Real Madrid president and the first chairman of the Super League, Florentino Perez said, "We will help football at every level and take it to its rightful place in the world. Football is the only global sport in the world with more than four billion fans and our responsibility as big clubs is to respond to their desires."
Several hours prior to the announcement, UEFA released a statement condemning the plan in advance, reiterating that they and the football governing bodies of England, Italy, and Spain "will remain united in our efforts to stop this cynical project, a project that is founded on the self-interest of a few clubs at a time when society needs solidarity more than ever."
The European football governing body said it will consider all measures available in order to prevent the league from taking place. It also insisted that the clubs concerned will be banned from playing in any other competition at domestic, European, or international level, and their players could be denied the opportunity to represent their national teams.
Even British Prime Minister Boris Johnson described on Twitter that the Super League "would be very damaging for football" and urged "the clubs involved must answer to their fans and the wider footballing community before taking any further steps."
However, the 12 founding clubs believed that they need to create a format for top clubs to provide higher-quality matches and additional financial resources for the overall football pyramid.
"By bringing together the world's greatest clubs and players to play each other throughout the season, the Super League will open a new chapter for European football, ensuring world-class competition and facilities, and increased financial support for the wider football pyramid," said Joel Glazer, co-chairman of Manchester United and vice-chairman of the Super League.
Sources: BERNAMA