Man Buys Land On The Moon For Wife As Wedding Gift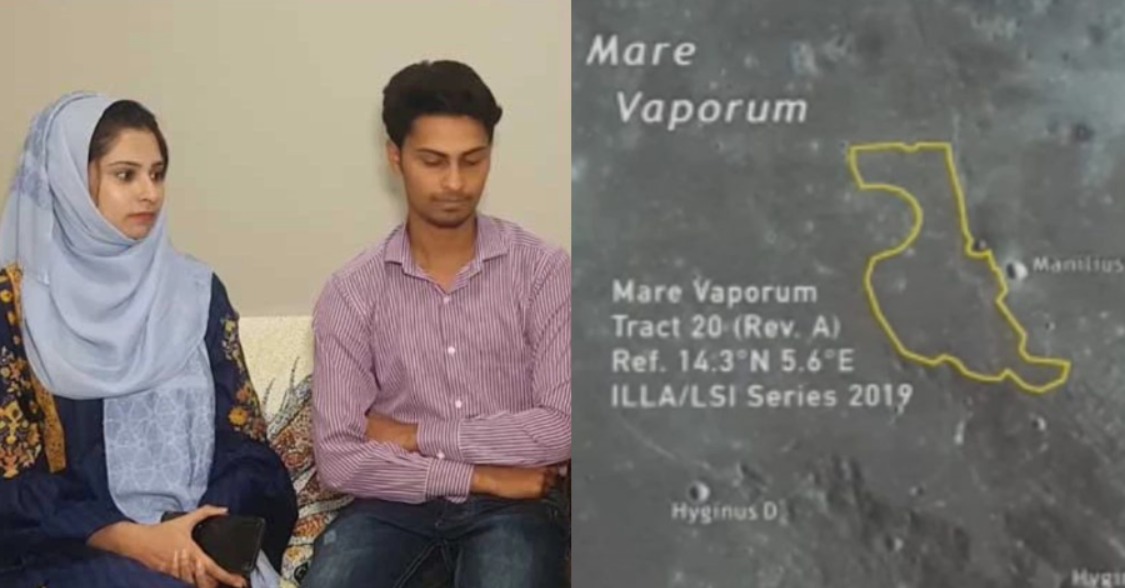 Rawalpindi, Pakistan, Sohaib Ahmed, a resident of Rawalpindi, bought a piece of moon for $45 (RM186.34) through the Lunar Settlement Initiative (LSI). The LSI states that for a land claim to be granted legal recognition and certification, a human-based settlement must be established and permanently and continuously inhabited on Luna.
The statement on the LSI's website reads, "The location and population of the settlement may change, as long as there continues to be an inhabited settlement within the claim. This settlement may include temporary shelters and structures; moveable vehicles or assemblies; permanent facilities for research, mining, construction, or human habitation; tourist accommodations; and/or strategic emplacements.
"Upon the recognition and certification of land claims, property owners shall be entitled to inhabit and develop their property in any manner, subject to any laws or statutes that may be established by the sovereign and independent government of Luna, which shall be freely elected by its citizens."
The 23-year-old Pakistani man married her wife, Madiha, 26, six months ago. He is now holding the property documents provided by Sea of Vapours society.
However, this property does not amount to legal ownership as in international states that elements of humanity's common heritage (both cultural and natural), including outer space, should be held in trust for future generations and thus, cannot be owned by any nation.
Source: Dialogue Pakistan
(Video) Man Restore PS2 Slim Priced At $7 Until It Works And Looks Great!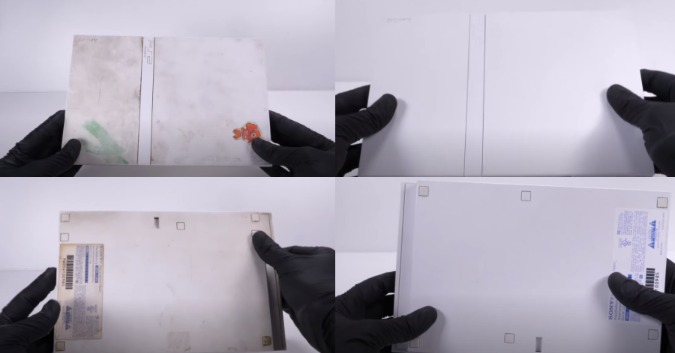 Have you ever wondered how to fix a PlayStation 2 (PS2) video game console and make it look new? Surely many are wondering how to do it right?
Through a video on Youtube by Odd Tinkering, the video shows how to restores a PS2 slim, which he got for $7 as part of a junk lot of consoles.
"As a bonus, I got a free game, DBZ Budokai Tenkaichi, it's quite a common game and even in good condition not very valuable," he said in his caption.
First, he started the restoration by testing the console. As the power is turned on, the console couldn't seem to read the disc put in them.
After opening the console, he tried to see if I could repair the disc drive.
"The Playstation 2 disc drive is known for breaking quite easily. The laser just stops working. I decided to replace the whole disc drive. Only the laser part can also be changed. After replacing the laser I still had to do a little adjusting on the screws I show on the video," he added.
After replacing the drive, he continued to disassemble the console. Cleaning everything with compressed air, soapy water, and isopropyl alcohol and removed a little yellowing with UV-light and hydrogen peroxide until it looks almost as good as new.
At the end of the video, it shows that the console now works, with him playing a game using the $7 Playstation 2.
"The original model sticker was in bad condition so I copied it in photoshop and printed a new one," he remarked, talking about the Nemo sticker that came with the console.
Here is the full video of how he restored the PS2 Slim and it definitely looks satisfying when seeing the classic gaming console really work!
Source: Youtube
Netflix Confirmed "Lupin Part 2" Will Be Released This Year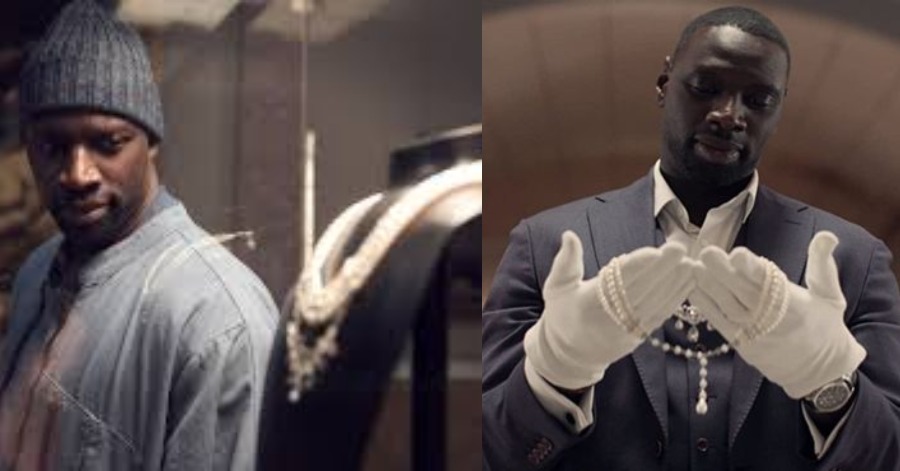 "Lupin" has been such a major show since its first showing on Netflix. Because of that, Netflix has recently announced that this hit French series "Lupin Part 2" will arrive later this year of 2021. This series also often got described as a "contemporary rereading" of the Gentleman Thief, is on track to reach a whopping 70 million households in its first month of release.
"Lupin" is already trending in Netflix's Top Ten globally and has reached number one in France, Brazil, Vietnam, Argentina, Germany, Italy, Spain, Poland, the Netherlands, the Philippines, and also Sweden.
According to a statement, "Lupin Part 2" will most likely center on Assane's accountability issues. He pleads for one more chance with Claire in the Part 1 finale and puts his son in immense danger by living a dangerous lifestyle. Assane does indeed have the smarts and skills to escape from Guedira and subsequently track down Raoul, but there will undoubtedly be family-related consequences in the near future, as Claire probably won't put up with any more nonsense.
"Lupin Part 2" on Netflix may show Assane trying to be a family man, but it seems inevitable that he'll continue his same old ways as a gentleman thief, someone who is simply addicted to the thrills of it all, along with the satisfaction that comes from a perfectly-executed heist.
Sources: Den Of Geek
A Vegan Restaurant Win Michelin Star, First Time Ever In France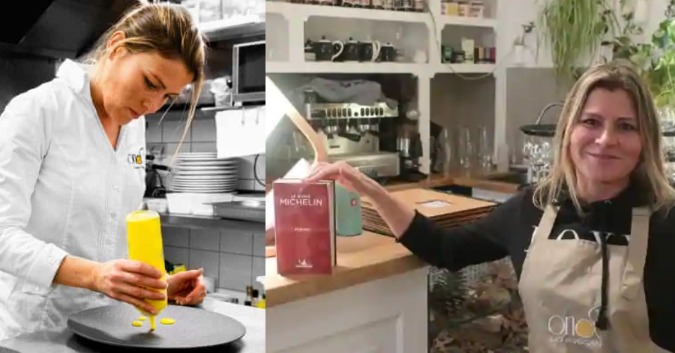 A Michelin star has been won by a vegan restaurant in south-west France, the first for an establishment selling only animal-free items in France.
In the city of Ares, near Bordeaux, Claire Vallée runs the restaurant ONA, which stands for Origine Non-Animale, which she opened in 2016 thanks to supporters' crowdfunding and a green bank loan.
"It felt like I got hit by a train," Vallée told AFP about the moment she received a call from the Guide Michelin informing her of its decision.
Vallée also earned a green star, which Michelin launched last year to recognize institutions with a clear record of ethical standards, in addition to Monday's classic star honor.
A Guide Michelin spokeswoman told AFP that ONA is "the first vegan restaurant in France to win a star."
Before she had to close ONA because of Covid-19 limitations, Vallée offered seven dishes on her gourmet menu. Pine, boletus mushroom and sake, or celery, tonka, and amber ale are her favorite combinations.
When she came to them seeking a loan to get started, conventional French banks gave the young chef short shrift.
"They said the outlook for veganism and plant-based food was too uncertain," she said. The chosen location for her restaurant in the Arcachon basin on the Atlantic coast was also not considered promising enough.
Vallée said she held no grudge: "Everybody does their job."
Via crowdfunding, without the need for collateral, Vallée went on to secure financing, and through La Nef, a bank that specializes in lending to ventures that it finds ethical. "This goes to show that nothing is impossible," she said.
Vallée admitted to having wondered along the way "whether we were good enough because vegetable-based cooking is difficult and innovative".
But, she added: "The most important thing is to enjoy doing this."
While now considered a pioneer in France for vegan cuisine, Vallée said she merely followed others' footsteps, highlighting the late Jean-Christian Jury, who managed Berlin's Mano Verde restaurant.
Source: The Guardian