NASA Aims To Land First Woman, Next Man On Moon In 2024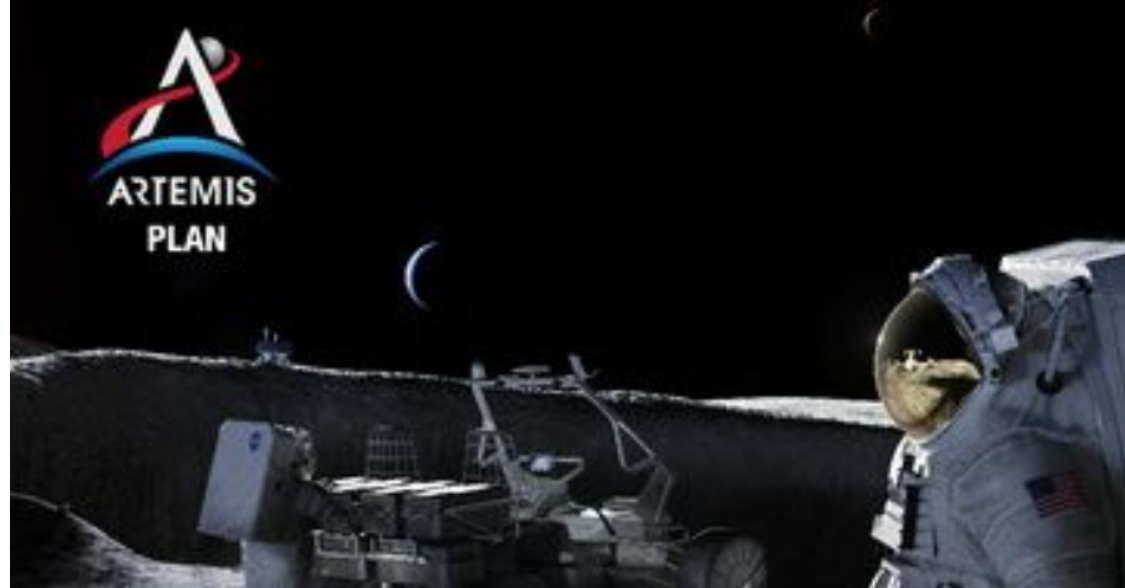 Recently, NASA has just shared an update on its Artemis mission, which aims to land the first woman on the moon in just four years. The space agency has reassured that the mission is still on track, with an unmanned launch set for 2021, before a manned launch in 2024.
It has been 52 years after man first stepped on the lunar surface and this will mark the first time that a woman has stepped on the moon.
NASA Administrator, Jim Bridenstine, said, "With bipartisan support from Congress, our 21st-century push to the Moon is well within America's reach. As we've solidified more of our exploration plans in recent months, we've continued to refine our budget and architecture."
"We're going back to the Moon for scientific discovery, economic benefits, and inspiration for a new generation of explorers. As we build up a sustainable presence, we're also building momentum toward those first human steps on the Red Planet," he added.
NASA's powerful new rocket – the Space Launch System (SLS) will be used to launch the lunar missions. It said that in 2021, the SLS will launch on a test flight around the moon with the Orion spacecraft without astronauts.
NASA will attempt to land on the lunar South Pole with a female astronaut taking the first step onto the surface in 2024.
The astronauts will be on the moon for seven days and collecting samples and also conduct a range of science experiments over the course. They will be returning to lunar orbit before heading back to Earth aboard Orion.
The focus now for NASA is the lunar Gateway – an orbiting station could serve as a pitstop for missions to the moon. It explained, "While NASA has not made a final decision to use the Gateway for Artemis III, Artemis IV and beyond will send crew aboard Orion to dock to the Gateway, where two crew members can stay aboard the spaceship in orbit while two go to the surface,".
It continues, "Over time, the outpost will evolve, with new modules added by international partners, allowing crew members to conduct increasingly longer lunar missions,".
Reported that NASA is also working on concepts for buildings on the moon, which could allow further expedition with more crew. It said the concept calls for an Artemis Base Camp that would include new rovers, power systems, habitats, and more on the surface for long-term exploration of the Moon.
(Videos) Shocked Homeowners Finds 'Secret Room' Concealed In Brick After 5 Years Moving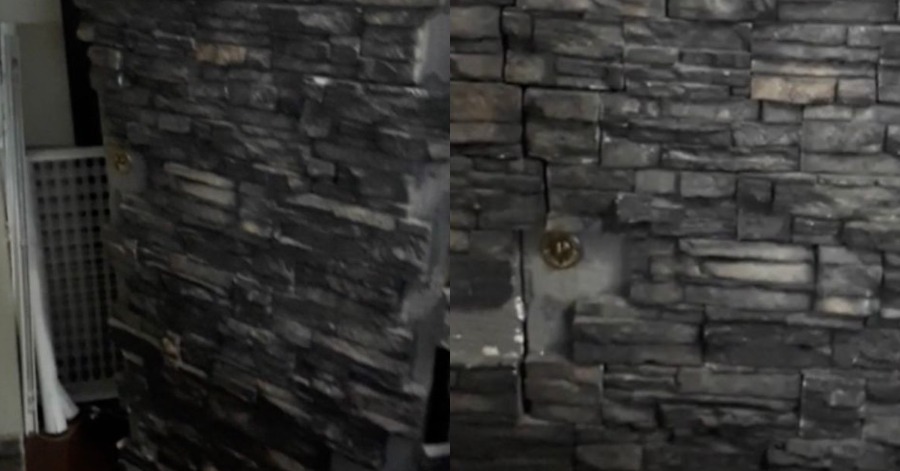 A homeowner was shocked to find a secret room hidden behind a wall after five years of living in his house. The video shared on the internet shows a man finding two bricks in his dining room that hid a gold turning lock.
The door then opened, revealing a cupboard-sized room they had never known existed.
According to Mirror UK, the video was posted on the Reddit website with the caption: "Been living in this house for 5 years, never noticed there was a secret door leading to a little storage cubby behind the dining room finish."
"Imagine when you open the door, there are people living in it," said one of the viewers.
"Sweet murder room bro! What a find," said another viewer.
"Huh, that's kind of creepy actually," as the homeowner replied to say: "Kinda creepy but no dead bodies at least."
"I should've brought a flashlight when I recorded but there was really nothing interesting I can find. Just a broom & dustpan, a 1/3 bag of concrete, some wood boards, those little indoor fence things, and spare blinds," added the owner of the house to calm everyone down.
They stated that although the wall in the dining room was different from other features in the house, they never thought there was something hidden behind the wall.
Source: Daily Viral, Mirror UK
Anchovies Seller Who Fled With Police Car Slapped With Six Charges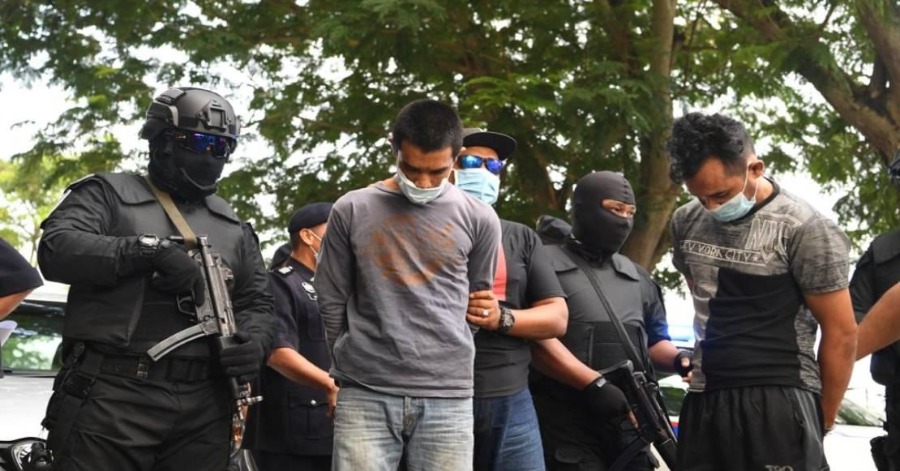 BUTTERWORTH, Oct 28  — An anchovies seller, who allegedly stole a police patrol vehicle from the Seberang Perai Utara (SPU) district police headquarters (IPD)  on Saturday, was charged with six offences at the Magistrate's Court here today.
Mohamad Azrullah Mohd Rodzi, 33, pleaded not guilty before Magistrate M.Kalaiarasi to all the six offences which include attempted robbery, impersonating a policeman, vehicle theft and robbery before Magistrate M.Kalaiarasi.
For the first charge, Mohammad Azrullah was charged with theft of a Honda Civic belonging to the Royal Malaysia Police at the patrol vehicle division of the SPU IPD  at about 9.15 pm on Oct 24.
For the second charge, he was accused of stealing two mobile phones – a Vivo and an iPhone 8 Plus – from Nurul Atieka Mazlan at a shop in Poko Sena, Tasek Gelugor, at about 10 pm on the same date.
He was then charged with attempting to rob Tang Chye Hong at a shop in Jalan Permatang Manggis, Tasek Gelugor at about 10 pm on the same date.
He also faced three other charges of impersonating a policeman while committing all three offences at the same place, time and date.
The charges were framed under Section 379, Section 379A, Section 170 and Section 393 of the Penal Code.
Deputy Public Prosecutor Aisyah Al Humairah Kamaruzaman prosecuted while the accused was represented by lawyer Muhaimin Hashim, who had requested his client to be sent to Hospital Bahagia, Ulu Kinta in Perak today for mental evaluation for a month, which was allowed by the court.
Magistrate Kalaiarasi allowed bail totalling RM17,500 for all charges with three sureties with an additional condition that the accused is not allowed to harass the victims.
Woman Shares 12-Month Trial of Spider Bite Turns Into A 'Crater'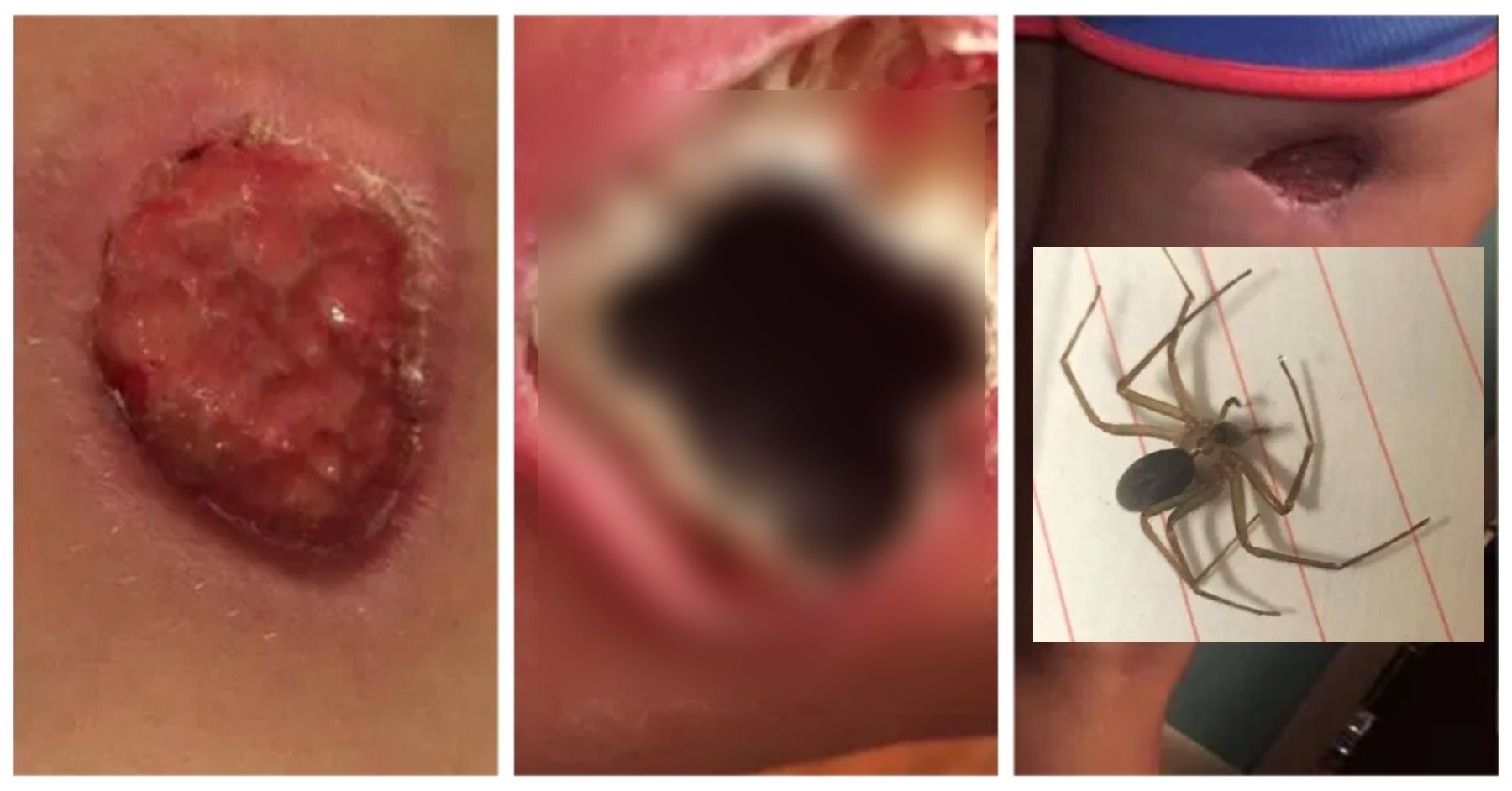 Recently, a woman has shared the effects of a bite from a spider known as the 'Brown Recluse Spider' on social media. Injuries from the spider bite have caused the victim's skin to have holes as a result of the infection.
The effects of the bite started from a red lump and then the woman's skin had holes with black wounds, this condition occurred after a few weeks of being bitten by the spider.
The scars from the spider bite are still visible even after a year after the bite.
The woman also uploaded a picture of the 'Brown Recluse Spider'. A friend of the victim shared the story on Reddit.
"He saw a doctor within 45 minutes after being bitten".
"14 days of antibiotics, three times a day. Daily treatment for the first two weeks and once a week since".
"The spider that bit him was caught and put in a plastic zip to be shown to the doctor".
It takes 12 months of medical treatment to treat a bite because the soft tissue damage caused by Brown Recluse spiders can take months to heal. Brown Recluse spiders are usually not known as aggressive. Although bites rarely cause death, they can cause significant "soft tissue destruction" that takes months to heal.
This species is usually found only in South and Central America and usually grows to a length of between 6 and 20 mm (0.2 and 0.8 inches) – but they can grow larger. These spiders are also said to be the second most venomous spider in America.
Sources: The Sun, Facebook Siakap Keli.