NASA Aims To Land First Woman, Next Man On Moon In 2024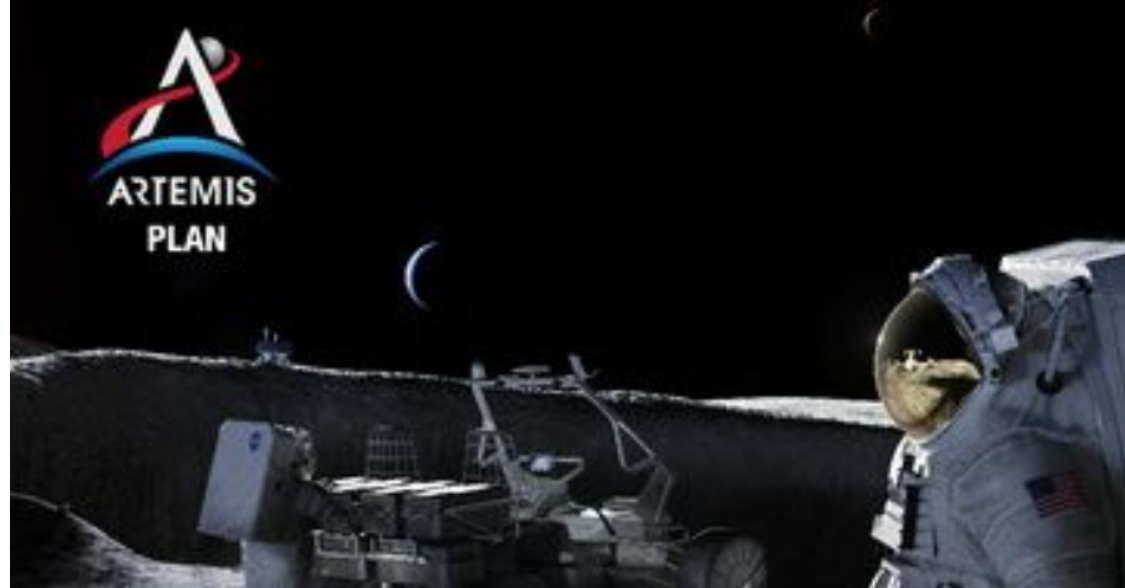 Recently, NASA has just shared an update on its Artemis mission, which aims to land the first woman on the moon in just four years. The space agency has reassured that the mission is still on track, with an unmanned launch set for 2021, before a manned launch in 2024.
It has been 52 years after man first stepped on the lunar surface and this will mark the first time that a woman has stepped on the moon.
NASA Administrator, Jim Bridenstine, said, "With bipartisan support from Congress, our 21st-century push to the Moon is well within America's reach. As we've solidified more of our exploration plans in recent months, we've continued to refine our budget and architecture."
"We're going back to the Moon for scientific discovery, economic benefits, and inspiration for a new generation of explorers. As we build up a sustainable presence, we're also building momentum toward those first human steps on the Red Planet," he added.
NASA's powerful new rocket – the Space Launch System (SLS) will be used to launch the lunar missions. It said that in 2021, the SLS will launch on a test flight around the moon with the Orion spacecraft without astronauts.
NASA will attempt to land on the lunar South Pole with a female astronaut taking the first step onto the surface in 2024.
The astronauts will be on the moon for seven days and collecting samples and also conduct a range of science experiments over the course. They will be returning to lunar orbit before heading back to Earth aboard Orion.
The focus now for NASA is the lunar Gateway – an orbiting station could serve as a pitstop for missions to the moon. It explained, "While NASA has not made a final decision to use the Gateway for Artemis III, Artemis IV and beyond will send crew aboard Orion to dock to the Gateway, where two crew members can stay aboard the spaceship in orbit while two go to the surface,".
It continues, "Over time, the outpost will evolve, with new modules added by international partners, allowing crew members to conduct increasingly longer lunar missions,".
Reported that NASA is also working on concepts for buildings on the moon, which could allow further expedition with more crew. It said the concept calls for an Artemis Base Camp that would include new rovers, power systems, habitats, and more on the surface for long-term exploration of the Moon.
AMM Ready To Assist MOH In COVID-19 Management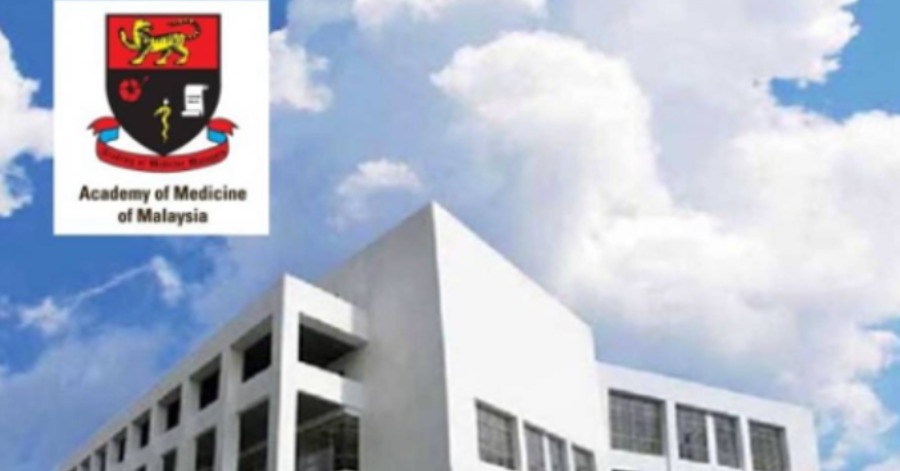 The Academy of Medicine of Malaysia (AMM), which represents over 3,000 medical specialists nationwide from the public, private and academic sectors, is prepared to serve and assist the Ministry of Health (MoH) with its COVID-19 management plan, irrespective of their place of duty.
AMM, in its statement today, said the academy welcomes the government's decision to engage with private sector healthcare providers to ease the burden on public hospitals and healthcare workers.
"If we collectively mobilise all public and private healthcare resources, we will have sufficient surge capacity to keep the pandemic under control until we achieve herd immunity through widespread vaccination. We hope that this is only the first step in a long-term process of better integrating our health system for the benefit of all Malaysians," the statement said.
AMM said it was aware that there are many facets that need attention to streamline the public and private healthcare systems effectively and efficiently, and this includes, but is not limited to, patient coverage, distribution of hospital beds and personal protective equipment and fair compensation for healthcare workers.
AMM also takes note that there is some concern regarding private hospitals' capacity to manage Covid-19 patients given the limited human resource infrastructure, ICU set-up and specialists in the private sector, who themselves may belong to high-risk groups.
"We trust that all these matters will be accounted for and hope to see creative solutions such as secondments of medical staff to private hospitals and cross-referrals between hospitals.
"Coordinating the two healthcare systems is no mean feat, but we are confident in MOH's ability, in collaboration with the Association of Private Hospitals Malaysia (APHM) and all relevant stakeholders, to find solutions that will best suit all parties," the statement read.
AMM said such collaboration is also timely in light of the increase in COVID-19 infections among healthcare workers as these are risks when they answer the call of duty.
"AMM sees great potential in private-public partnerships helping to mitigate these risks for our frontline healthcare workers in the future," it said.
Sources: BERNAMA
No Thaipusam Celebration, Coconut Demand Drops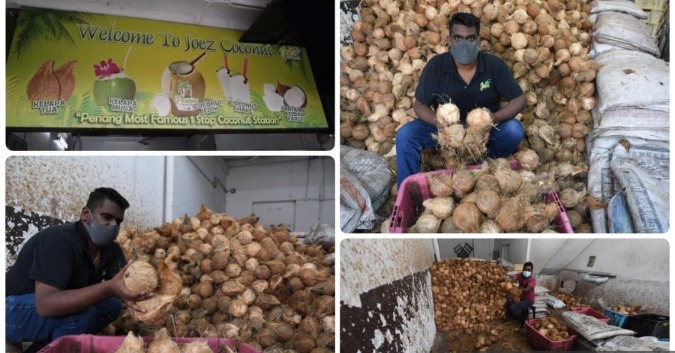 GEORGE TOWN, Jan 20 — The enforcement of the Movement Control Order (MCO) which has restricted Thaipusam processions and related activities this year, has put coconut suppliers in a quandary.
Suppliers of coconuts, an essential offering in the celebration, are incurring losses and are having to find other ways to market the pre-ordered coconuts.
Each year thousands of coconuts are broken by Hindus during Thaipusam along the eight kilometre stretch from Lebuh Penang to Jalan Kebun Bunga, near here, during the the Golden and Silver Chariots procession bearing the statue of Lord Murugan to fulfill vows during the festival.
Joel Jeyachandran, 36, who owns the coconut suppling outlet Joez Coconut, said the demand for coconuts for this year's Thaipusam festival had plunged due to the lack of mass demand because of the COVID-19 pandemic.
"The demand for coconuts has dropped 100 per cent, namely, from 80,000 (last year) to zero this year. This situation is expected to drag on until the Chinese New Year festival and also Hari Raya,'' he told Bernama when met at his premises in Jalan Datuk Keramat here, today.
He said, this was because temples would not be open for any religious ceremonies for the festival such as fulfilling vows by breaking coconuts.
"However, the demand for coconuts is normal for daily needs such as coconut milk, young coconuts and for drink products that we sell such as coconut shakes, coconut jelly and other products," he said.
According to Joel, his company was forced to shoulder a huge loss as it still had to pay the coconut supplier in Bagan Datuk, Perak for 80,000 coconuts as stipulated in the contract but would seek to mitigate the loss by selling the coconuts.
Meanwhile, a coconut retailer met at Joel's premises, T. Muthumanickam, 28, said he was struggling to keep the family business, which he had been running for the past 30 years, afloat in the absence of demand.
"Business is very slow due to the pandemic. I was also forced to lay off two workers (because I could not pay their wages)," he said.
On Jan 8, Penang Deputy Chief Minister II Prof Dr P. Ramasamy stated that for Thaipusam, which falls on Jan 28, the chariot procession in the state may be cancelled this year and urged Hindus to stay home on that day to curb the spread of COVID-19.
Source: BERNAMA
Coronavirus Found In China-Made Ice Cream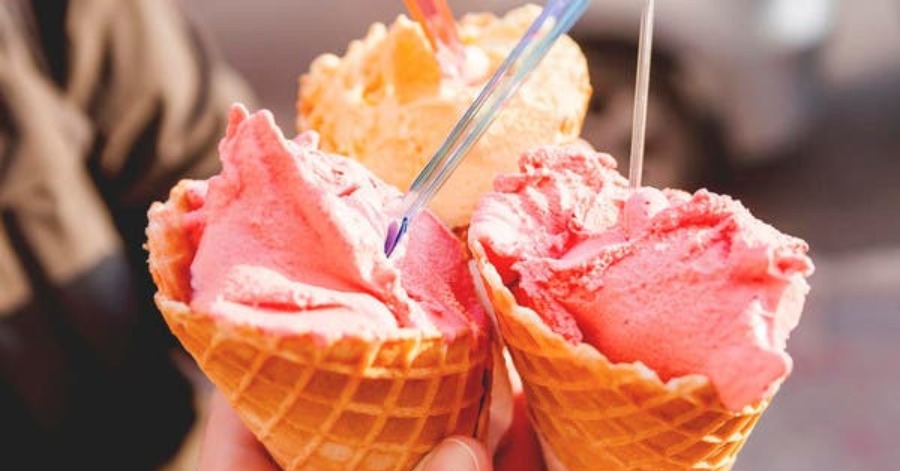 Recently, traces of the Covid-19 coronavirus have been discovered in ice cream produced in China. This shocking discovery has led to a government recall of products and 1,662 employees placed in quarantine.
Because of that, fresh questions among people have been raised over the risks of catching the coronavirus from food. According to a report, three samples of ice cream had been found to contain traces of Sars-CoV-2, which causes the disease Covid-19.
The particular company that made the ice cream is the Daqiaodao Food Co., Ltd and it is located in the northern Chinese city of Tianjin which is adjacent to Beijing and it already has been sealed.
An investigation suggested that Ukrainian milk powder used to make the ice cream was the likely source. Three samples of the powder and two further samples of ice creams from the same batch were also found to contain the Sars-CoV-2. This was discovered after taking more than 2,800 samples from the ice cream, packaging, manufacturing plants, and retail stores.
There was no indication anyone had contracted the virus from the ice cream after employees were tested for the coronavirus. Authorities said that the company produced 4,836 Covid-19 contaminated ice cream boxes. Some 2,089 of which have already been sealed and contained in storage as of Jan. 14.
The ones sold in Tianjin stores were being tracked down. Most of the 29,000 cartons in the batch had yet to be sold. Authorities in other areas have been notified. A total of 21 ice creams remained unaccounted for. The World Health Organisation (WHO) has said the risk of catching Covid-19 from frozen food is low.
The contamination of ice cream is seen as a new risk as the food is consumed directly without heating or cooking first. The cold environment can also prolong the lifespan of the virus.
Sources: South China Morning Post, Mothership