Personality Color: What Your Fav Color Says About You?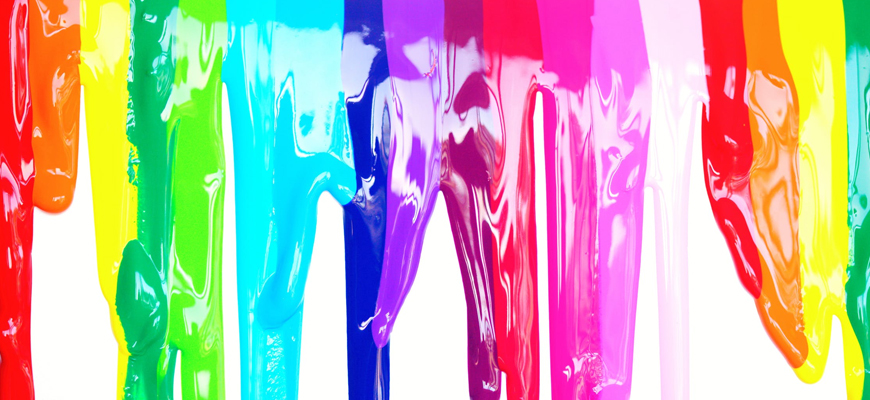 There are multiple colors to choose from in this whole wide world. Many colors can be picked to be someone's favorite color. We might think that people just choose their favorite colors random, but actually they do bring psychological reasons when certain people decided to choose one color to be their favorite color for their life.
For a fact, color meaning can be used to convey a lot of information and it is depending on the context in which we use the color. It can whether to be used in fashion, product branding, or even in art. A certain color can radiate a surge of energy and emotion while conveying a particular meaning or message to those viewing it.
1) Black
People who love the color black could mean they are expressing their depression or even they are mourning over a loss of something. On the positive side,  black also can mean power, creativity, elegance, and also sexuality. Other than that, people that choose black as their favorite color might have the characteristic of being mysterious, aloof, and also independent in your daily life.
2) White
People who love the color white are totally aware that the color white brings the meaning of purity, birth, and also innocence. Other than that, loving the color white can also mean that you are organized, independent, and logical.
3) Red
If there are people who love the red color, that probably means that they are someone who is driven, adventurous, and also active in life. Other than that, this red color also can bring the meaning of someone that is angry, evil, or even loveable in their whole life.
4) Purple
For people that love the purple color, it will definitely show the traits of royalty and also being helpful towards other people. Other than that, the color purple also can express the individuality for some people that loves purple color.
5) Pink
The color pink is usually the color of romance. Because of that, people who love the color pink usually someone that is romantic at heart. They also believe in and really wanted to be loved unconditionally or accepted by society.
6) Orange
For people who choose orange as their favorite color, they usually a social person that has a vibrant personality because the color orange always stands for energy, warmth, and also enthusiasm. Orange color also shows that the person who loves it is someone that is very happy and a warm person in general.
7) Blue
People who love blue is usually someone that is calm, trustworthy, and also a very loyal person because they always promote peace and unity in their life. This is because the color blue brings the feeling of peace and also tranquility.)
8) Green
Green color can bring a common symbol of jealousy and also greed. On the positive note, the color green also definitely brings the symbol of nature, good luck, fertility, and also rebirth. Because of that, when someone loves green as their favorite color means that they are committed towards other people, but they also can be conceited or even preoccupied with their own reputation and standard.
9) Yellow
People who love yellow as their favorite color means that they are very energetic and also happy in real life. This is because, yellow is the color of joy, optimism, and also friendship. The loving yellow color means that the person loves sharing with others, but they are also eager to emphasize your individuality.
10) Gray
Gray color can be seen as a color that is depressing, sad, or moody. However, this color also brings its own positive connotation such as this color can be chic, modern, and also stylish. People who love gray color means that they have a low mood at times or enjoy neutral tones because they don't draw too much attention to you.
11) Brown
The brown color is something that is a natural shade that symbolizes earthy and also organic materials. If there are people who choose the brown color as their favorite color, this means that they might be more drawn towards nature or even enjoy a simpler way of living in their life. Brown color also symbolizes that you enjoy some security in your life.
Sources: Better Help.
Penang Asam Laksa Ranked Top 7th Spot On The World's Best 50 Foods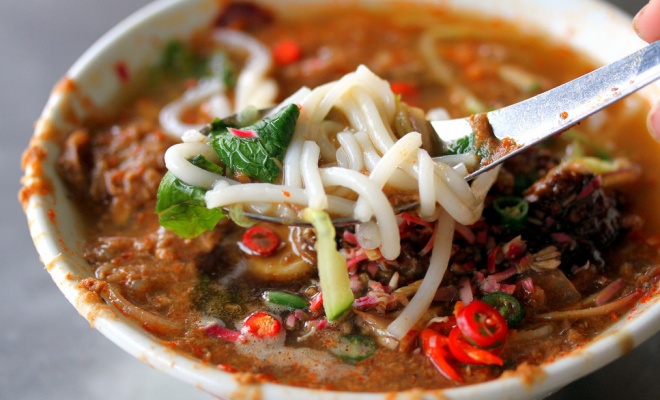 The most popular Malaysian local favorite food, Penang Asam Laksa has put the place as the world's best food list by CNN.
More surprisingly, this dish also managed to beat the traditional Thai dish, Tom Yam.
Here are CNN World's Best Foods. Top10:
Is your favorite food listed?
1. Massaman curry, Thailand

2. Neapolitan pizza, Italy

3. Chocolate, Mexico

4. Sushi, Japan

5. Peking duck, China

6. Hamburger, Germany

7. Asam Laksa Penang, Malaysia

8. Tom yam goong, Thailand

9. Ice cream, global

10. Chicken Muamba, Gabon
Sources: CNN Travel
Starbucks Pumpkin Spice Latte Coming Back, Last Year Sold Out Within 48 Hours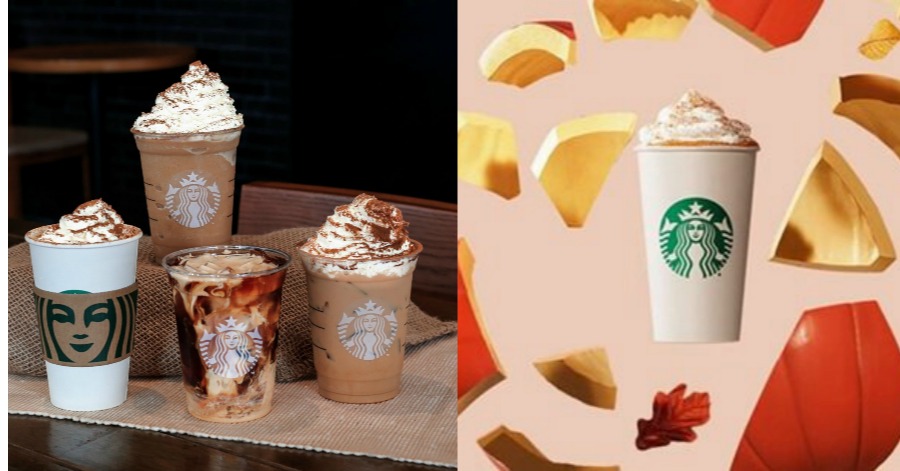 The popular Starbucks Pumpkin Spice Latte has returned to its fans starting yesterday. Last year, this drink was sold in just 48 hours.
This year, Starbucks Malaysia returns the Pumpkin Spice Latte menu as well as two new variations; Pumpkin Spice Cream Cold Brew and Pumpkin Spice Nitro Cold Brew. However, this drink is only available for a limited time.
The long-awaited Pumpkin Spice Latte is back with a new friend! Indulge in our Pumpkin Spice Cream Cold Brew for that creamy pu-mmm-pkin bliss you can't say no to! 🤤

p/s: Also available for Starbucks Delivery on GrabFood and Foodpanda 😉#PumpkinSeason #ClassicsRecrafted pic.twitter.com/IWdsIkvZFu

— Starbucks Malaysia (@StarbucksMY) October 29, 2020
Sources: Starbucks Malaysia
Top Five Currently Airing K-Drama To Watch This Month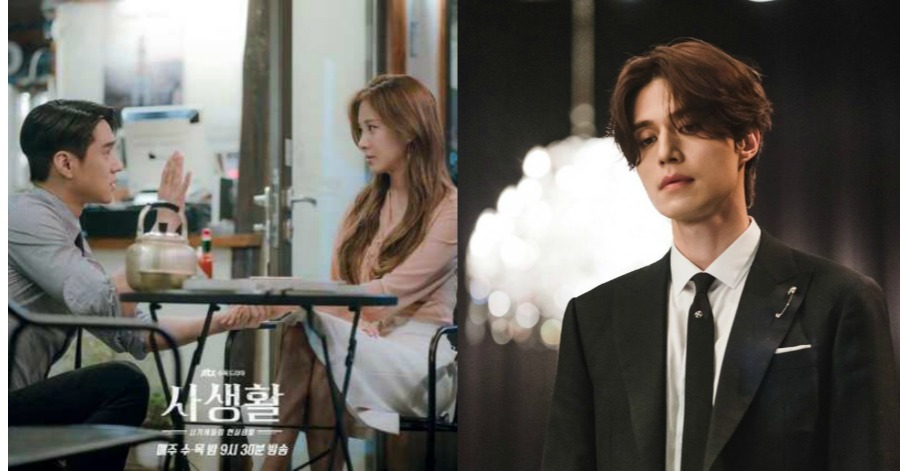 It is almost the end of October and many K-Drama has started airing in Korea as well as in Malaysia. For K-Drama fans and maybe you who are new to addicted want to watch, we want to share interesting ongoing drama for you.
These are 5 ongoing dramas that are personally interesting to watch especially during this 'lockdown' period.
1.Start Up
Start-Up is about a woman (Suzy) who strives to achieve her dream by starting her own startup company in the heart of Silicon Valley Korea and a man (Nam Joo Hyuk) who struggles with her company. Are they able to develop the company and achieve their dreams?
2. Private Lives
Private Lives tells the life of a fraudster who falsifies his information and data. A swindler (Seohyun) who inadvertently opposes a large company with the help of a team leader (Go Kyung Pyo) to bring down the company.
3. Tale of the Nine Tailed
Starring Lee Dong-Wook, Jo Bo-Ah, and Kim Beom. This fantasy drama series tells the story of Gumiho or the nine-tailed fox played by Lee Dong-Wook who comes and wants to adapt to the city. He is often chased by a woman who is also a producer on a television station starring Jo Bo-Ah. Destiny finds the two of them back and what do you think the ending will be?
4. Do Do Sol Sol La La Sol
Do Do Sol Sol La La Sol is a story about a romance between an oppressed pianist (Go Ara) and a mysterious part-time worker (Lee Jae Wook). Will they be together eventually?
5. The Spies Who Loved Me
The Spies Who Loved Me is an intriguing and romantic drama between three people who have many secrets. A wedding planner (Yoo In Na) divorces her husband (Eric) who does not realize she is actually a secret agent. Then, he married an industrial spy (Im Joo Hwan).
Which one do you want to watch first? It's very difficult, look at all the reasons why the day is shown differently. Enjoy watching!
Sources: Start Up, Private Lives, Tale of the Nine Tailed, Do Do Sol Sol La La Sol, The Spies Who Loved Me