Realistic Illusion Cakes Save A Hong Kong Bakery From Closure Due COVID-19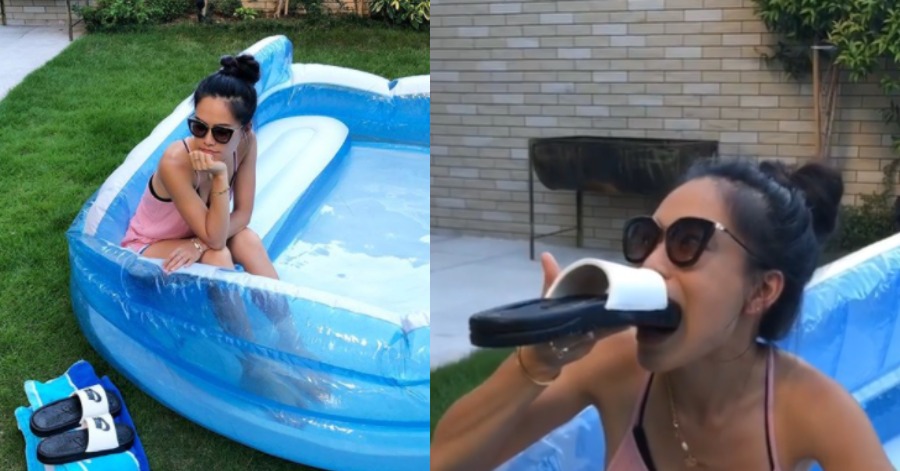 Some people have certainly been affected economically by the pandemic. This situation is becoming worst as most countries are implementing lockdown in their countries.
To strive for a living in the pandemic requires effort and hard work. There is a saying by G. Michael Hopf, "hard times create strong men." Two women from Hong Kong have proved this quote from their works.
Alison Chan and Cony Lam, founders of Dear Harley Cake Studio make an impressive jump to their business after being hit hard because of the pandemic. How they did it? They came out with a rare idea to create not just a normal cake, but a cake that looks like daily stuff such as slippers, remote controller, and mug.
They get the idea after making an illusion cake that looks like a banana for Alison's nephew. The hyperrealistic cake was made using fondant and dark chocolate cake filled with Italian meringue buttercream. Amazingly, the illusion cake looks real enough to fool some people on social media.
Illusion cakes were their realization of things from everyday life. The price for each cake range from $1,500 and can reach up to $12,000.
Their cake has gained many interests from the customers. Alison said they hardly get any customers during March and April with only three to four orders per week. Since they came out with the new idea, the orders are reaching up to 15 orders weekly. She advised other businesses to come out with unique ideas to overcome current challenges.
Source: TimeOut
(Video) Interested To Work Offshore? This Guy Shares The Challenging Course You Have To Face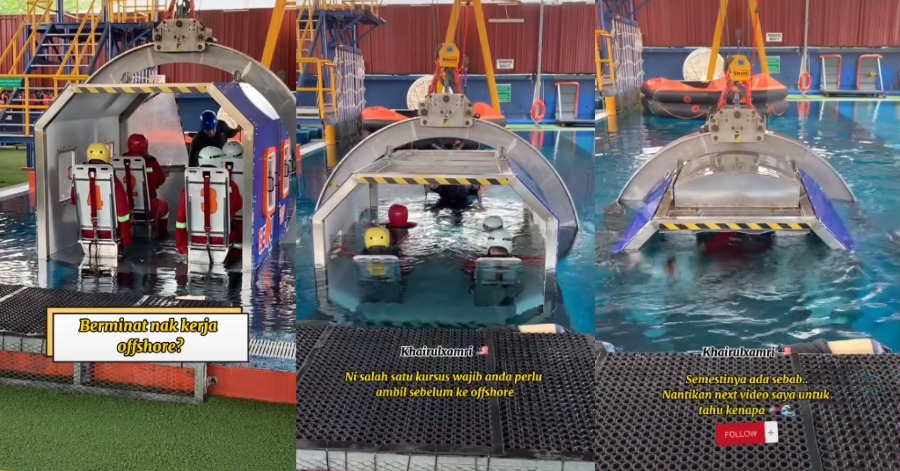 Everyone in this whole wide world would definitely have their own mission and also life goal of what they wanted to be in the future. It is really important for many people to set their goals in life early so that they could strive to reach their personal achievements. Some people are trying to achieve the goals that they have dreamed of for a long time.
But, some people also could have changed their minds about what they want to be. It is all up to the motivations and also the inspiration of the individual actually. This particular video that went viral on TikTok shows a man who has shared some of the challenges that many people have to face if there are people who wanted to work offshore.
Anda berminat untuk kerja offshore? Tengok tips ni dulu.🤞🏻 ##OffshoreLife ##OffshoreTips ##SharingKnowledge
♬ Here's Your Perfect – Jamie Miller
Through the posted video on the TikTok app, he shares some of the course challenges he knows that need to be faced by anyone who is interested before entering offshore. Several people were seen inside a container filled with water. Then the container is lowered slowly until it appears that the container is in an upside downstate. It is understood the container was supposedly considered a helicopter and they would have to escape if the helicopter spun in the water.
Sources: TikTok Khairul Amri.
These Are 5 Record-Breaking Performances Of All Time In The Olympics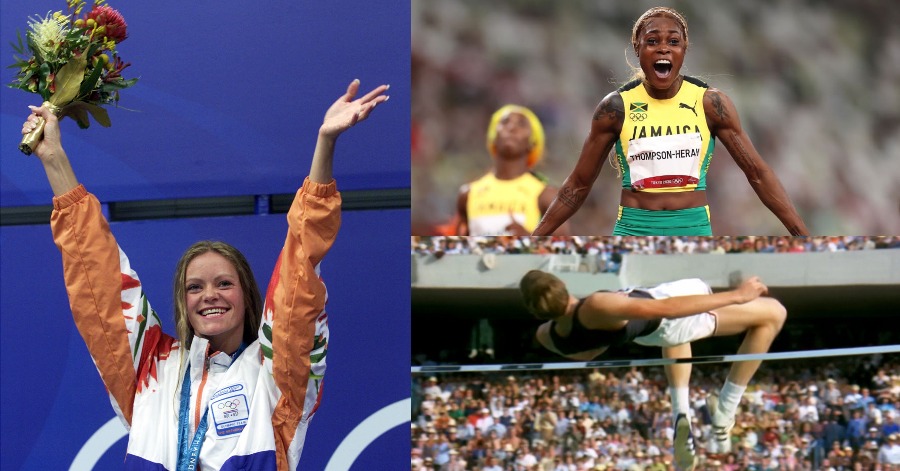 The modern Summer Olympic Games have been held every four years since its first Games in the year 1896 and Olympic records are recognized by the International Olympic Committee (IOC) in every event. There are actually so many Olympic records that have been broken each year. This is actually so amazing because all the athletes have been working and also practicing their best to create an amazing record for their own performances. Such a great effort.
For the athletes in the Olympics, it would be such a great accomplishment if they could win themselves a gold medal. Little did many people know, it is much more satisfying for all of these athletes if they could do so in a record-breaking fashion. To honor their effort and perseverance, these are the 5 greatest performances in the Olympics.
1) Usain Bolt
Usain Bolt was so far ahead of the competition, he slowed down not out of humility, but rather a celebration. His own 100-meter performance at the 2008 Beijing Games rocked the competition, clocking in at 9.69. Bolt also captured the 200-meter world record with a time of 19.30. Bolt has since broken both of these records, which make his runs at the 2012 London Games must-see events.
2) Elaine Thompson-Herah
As the greatest women's 100m race reached its denouement, Elaine Thompson-Herah burned past her greatest rival and then raised her left arm in a victory salute. Incredibly, Thompson-Herah had broken the American's Olympic record. And when she talked about potentially downing Griffith Joyner's world record of 10.49, such talk did not appear quite as fanciful as it would have done a few moments before.
3)  Inge de Bruijn
The only women's swimming record not broken at the 2008 Beijing Games was Inge de Bruijn's 100-meter butterfly. She already owned both the Olympic and world records at the time, but de Bruijn dominated the second lap at the 2000 Sydney Games. At the halfway mark, she was behind her own pace by .3 seconds. But the Netherlands swimmer accelerated after the turn and won by a full body length. She also captured 50-meter and 100-meter freestyle gold in Sydney.
4) Dick Fosbury
What is now considered normal in high jumping was first a quirky move used to world-record levels by Dick Fosbury at the 1968 Mexico City Games. He 'flopped' over the bar to a then-record 2.24 meters or 7'4″. In what was dubbed the 'Fosbury Flop', the American launched himself up and over by arching his back rather than the two conventional methods of going face-down or scissor-kicking over the bar. Fosbury was the first to try the move, after failing to succeed with the other two methods. Now, his world record has been broken, but his method is the sport's norm.
5) Rulon Gardner
When someone hasn't lost in 13 years, an opponent can get intimidated, but not Rulon Gardner. Gardner took down Alexander Karelin at the 2000 Syndey Games to win the Greco-Roman wrestling gold medal. The American had competed only once before in an international tournament, while the Russian was the three-time defending Olympic champion. Furthermore, Karelin was considered the greatest wrestler of all time and had not allowed a point in the last decade. But Gardner outlasted the legend to win the super heavyweight gold.
Kelantan Kite-Makers Continue To Receive Orders Despite Pandemic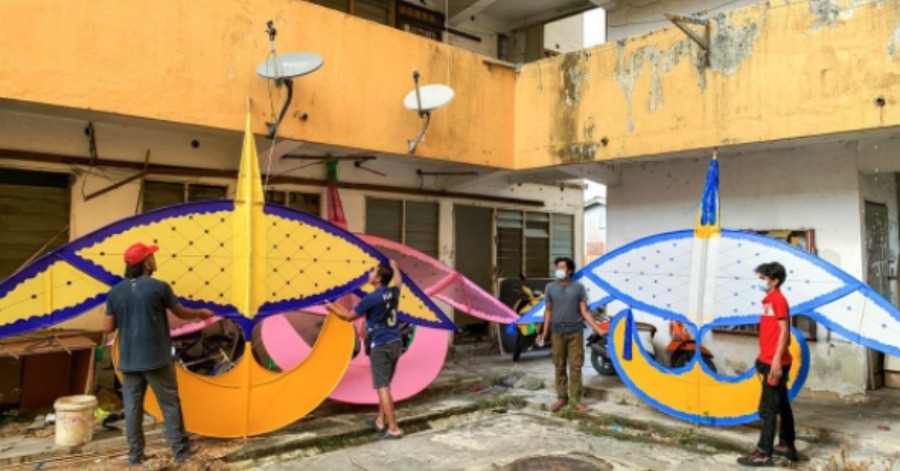 KOTA BHARU, July 30 — The COVID-19 pandemic did not stop a group of youths in Kampung Sireh here from pursuing their interest in making wau, a traditional kite widely found in Kelantan.
A check by Bernama at Kampung Sireh Flats found that  about seven to 10 youths were producing 'wau puyuh' (quail kite) or Wau Kelantan ordered by their customers.
According the group's head, Muhd Nasru Aiman Mohd Zu, 31, they would continue producing wau puyuh even during the pandemic due to steady orders, and they did not want the traditional art to die out.
Even though it is seen as an old-fashioned craft compared to the modern gadgets, it still has its own fans, he told reporters when met here today.
"Alhamdulillah (Praise be to God), there are still young people in this area who are keen to learn how to make these traditional kites.
"Previously, we only made kites for competitions, but now the demand for giant-sized kites as decorative pieces is increasing," he said, adding that they learned the kite-making skills from his 61-year-old father, Mohd Zu Man.
Muhd Nasru Aiman said despite the economic slowdown, they continued to receive four to five orders a month for a kite and each piece of giant-sized kite could be sold at the price of RM350.
He said the giant-sized kite needs more than five adult men to fly it.
Sources: BERNAMA