Sathianathan No Longer Red Giants' Head Coach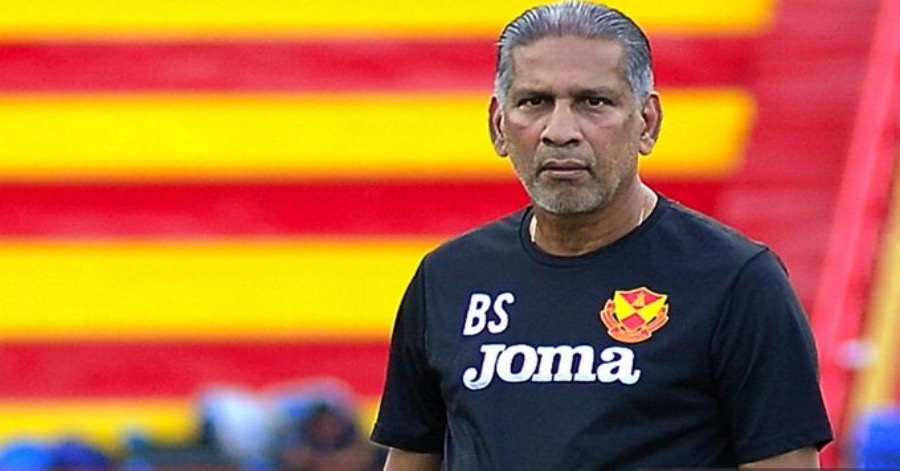 KUALA LUMPUR, Sept 21  — The Football Association of Selangor (FAS) today terminated the contract of B. Sathianathan as head coach after the Red Giants squad only recorded a single win since the Super League competition resumed in August.
The termination of the 62-year-old's contract comes less than 48 hours after Selangor lost 1-6 to league leaders Johor Darul Ta'zim (JDT) at the Sultan Ibrahim Stadium, Iskandar Puteri, on Saturday.
This was confirmed by Sathianathan after a meeting this morning with the top leadership of FAS including its president Raja Muda Selangor Tengku Amir Shah Sultan Sharafuddin Idris Shah and deputy president Datuk Seri Shahril Mokhtar.
"I was fired. I was expecting this and had seen the signs. When you are fired, you have to accept," he told Bernama.
Besides the drubbing by JDT, Selangor only managed one win and two draws since the resumption of the Super League after the competition was suspended for almost five months following the spread of COVID-19 in the country.
The latest results left the the 33-time Malaysia Cup champions in seventh place with just 10 points after a total of eight matches played, and are four points from the relegation zone.
Sathianathan, whose contract was until the end of the season, admitted that he was a little upset as he was unable to fulfil his duties until the season ended.
"The season is not over, we still have the Malaysia Cup after this, so anything can happen. I believe Selangor can win the remaining three Super League matches and end the league in second or third place.
"I hope Selangor achieve that goal with the new coach. I know the existing line-up of players is good enough for Selangor, " he said.
Sathianathan, who is a former national coach, has served two seasons with Selangor after being appointed as the Red Giants head coach in November 2018.
Source: BERNAMA
Anchovies Seller Who Fled With Police Car Slapped With Six Charges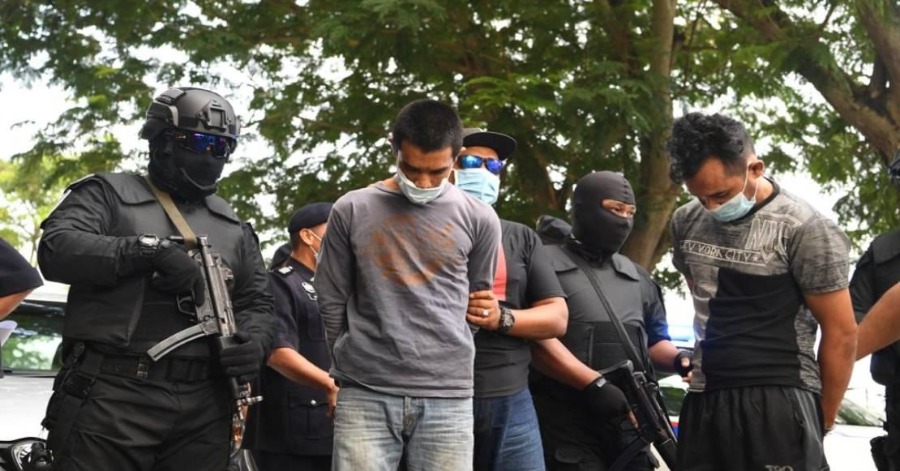 BUTTERWORTH, Oct 28  — An anchovies seller, who allegedly stole a police patrol vehicle from the Seberang Perai Utara (SPU) district police headquarters (IPD)  on Saturday, was charged with six offences at the Magistrate's Court here today.
Mohamad Azrullah Mohd Rodzi, 33, pleaded not guilty before Magistrate M.Kalaiarasi to all the six offences which include attempted robbery, impersonating a policeman, vehicle theft and robbery before Magistrate M.Kalaiarasi.
For the first charge, Mohammad Azrullah was charged with theft of a Honda Civic belonging to the Royal Malaysia Police at the patrol vehicle division of the SPU IPD  at about 9.15 pm on Oct 24.
For the second charge, he was accused of stealing two mobile phones – a Vivo and an iPhone 8 Plus – from Nurul Atieka Mazlan at a shop in Poko Sena, Tasek Gelugor, at about 10 pm on the same date.
He was then charged with attempting to rob Tang Chye Hong at a shop in Jalan Permatang Manggis, Tasek Gelugor at about 10 pm on the same date.
He also faced three other charges of impersonating a policeman while committing all three offences at the same place, time and date.
The charges were framed under Section 379, Section 379A, Section 170 and Section 393 of the Penal Code.
Deputy Public Prosecutor Aisyah Al Humairah Kamaruzaman prosecuted while the accused was represented by lawyer Muhaimin Hashim, who had requested his client to be sent to Hospital Bahagia, Ulu Kinta in Perak today for mental evaluation for a month, which was allowed by the court.
Magistrate Kalaiarasi allowed bail totalling RM17,500 for all charges with three sureties with an additional condition that the accused is not allowed to harass the victims.
Woman Shares 12-Month Trial of Spider Bite Turns Into A 'Crater'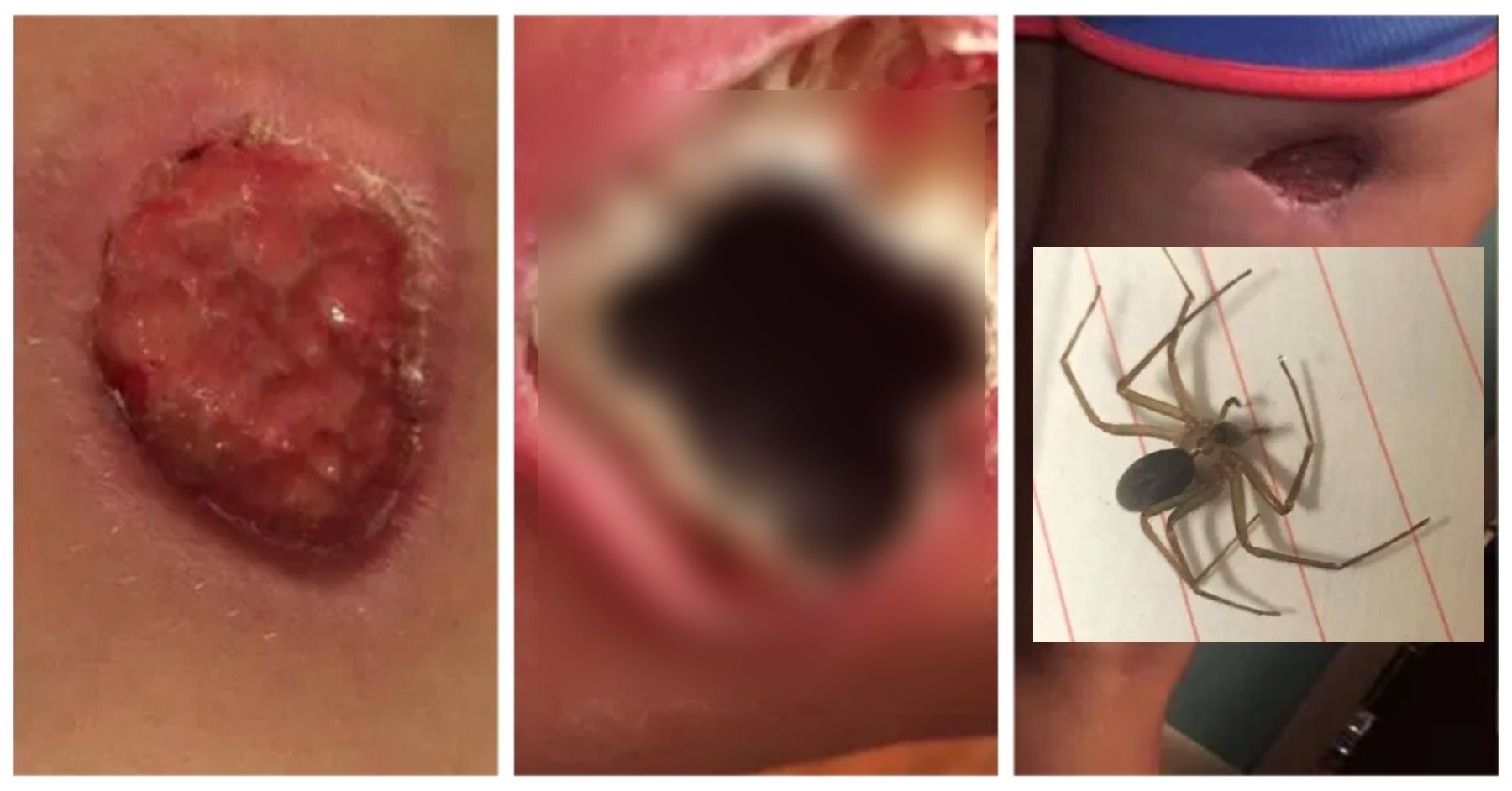 Recently, a woman has shared the effects of a bite from a spider known as the 'Brown Recluse Spider' on social media. Injuries from the spider bite have caused the victim's skin to have holes as a result of the infection.
The effects of the bite started from a red lump and then the woman's skin had holes with black wounds, this condition occurred after a few weeks of being bitten by the spider.
The scars from the spider bite are still visible even after a year after the bite.
The woman also uploaded a picture of the 'Brown Recluse Spider'. A friend of the victim shared the story on Reddit.
"He saw a doctor within 45 minutes after being bitten".
"14 days of antibiotics, three times a day. Daily treatment for the first two weeks and once a week since".
"The spider that bit him was caught and put in a plastic zip to be shown to the doctor".
It takes 12 months of medical treatment to treat a bite because the soft tissue damage caused by Brown Recluse spiders can take months to heal. Brown Recluse spiders are usually not known as aggressive. Although bites rarely cause death, they can cause significant "soft tissue destruction" that takes months to heal.
This species is usually found only in South and Central America and usually grows to a length of between 6 and 20 mm (0.2 and 0.8 inches) – but they can grow larger. These spiders are also said to be the second most venomous spider in America.
Sources: The Sun, Facebook Siakap Keli.
Woman Beggar 57-Year-Old Arrested With 3 Million Egyptian Pounds And Five Building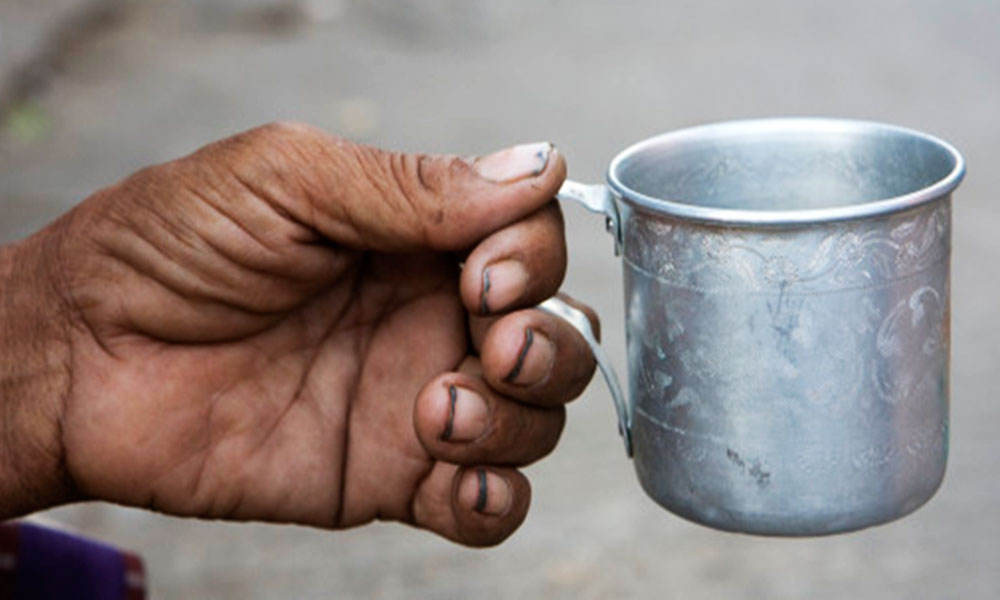 A 57-year-old woman owns five residential and nearly three million Egyptian pounds ($191,164) in bank accounts was arrested by police.
According to Al Masry Al Youm, a private newspaper, the woman faked a leg amputation while using a wheelchair to begin in several provinces of the country.
However, few eyewitnesses claimed that the woman was later seen walking on foot after finishing her rounds.
Investigators founded that she has nearly 3 million Egyptian pounds (795,343MYR) in her bank accounts, as the local media stated.
It's not only Egypt where some beggars have become rich. Pakistan also has a few beggars that have accumulated some wealth.
Source: Gulf News