The Four Reasons Why McDonald's Coke Tastes Better Than All Other Coke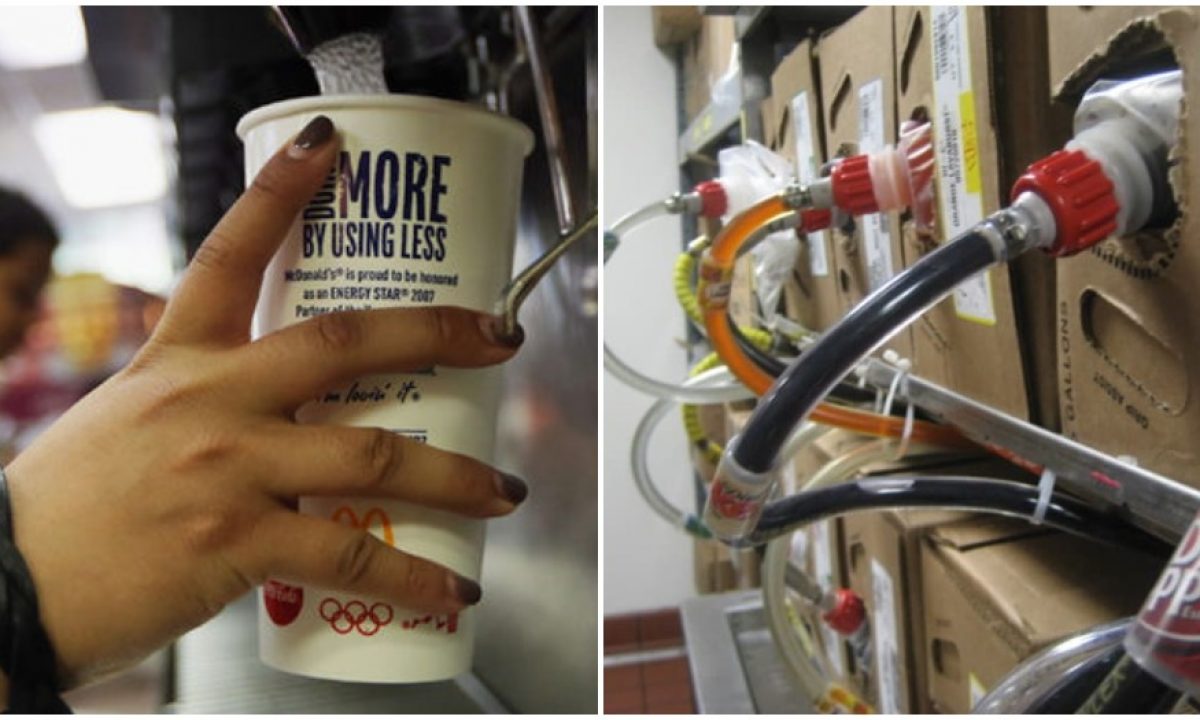 Have you ever wondered why McDonald's Coca-Cola water tastes better than other carbonated drinking water?
These fast-food franchises seem to have their own secrets in maintaining their delicious food and beverage.
So what makes this McDonald's Coca-Cola drinks so delicious and appreciated by many? Let's reveal the secrets of McDonald's Coca-Cola.
1. Coke Syrup Store In Stainless Steel Tank

Apparently, one of the things that makes this McDonald's Coca-Cola water delicious is because the Coca-Cola syrup water is stored in a stainless steel tank.
The purpose of McDonald's using this stainless steel tank is to maintain the freshness of the soda in the Coca-Cola water. When drinking it, the taste of the gas still exists, apparently for this reason.
2. Using the 'Proper Filtration' Method
This Coca-Cola syrup use the' proper filtration' method to prepare the drinks to cool before being put into a soda tank.
This method sends Coca-Cola syrup liquid from the soda tank refrigerator by using an insulating infusion, this infusion maintains the coolness of the Coca-Cola syrup liquid and goes straight into the soda tank.
3. Coca-Cola Water Is Always Cooled
McDonald's always makes sure Coca-Cola is always cold because when the drinks get cold it will trap soda gas in Coca-Cola water and at the same time keep Coca-Cola water constantly carbonated with soda gas.
So it is not surprising, when we drink Coca-Cola water we will feel a strong gas piercing into the throat.
4. Coca-Cola Syrup Ratio Maintained Neatly
To keep Coca-Cola water always tasty and delicious, McDonald's takes great care of the Coca-Cola syrup ratio. The calculation of the ratio and ice in the drink is very important to maintain the delicious taste of Coca-Cola at all times. McDonald's is really detailed in producing carbonated water for customers.
Does anyone crave to drink Coca-Cola water today?
Sources: Readers Digest
"It's Our Malaysia, Our Home After All" – Dato' Lee Chong Wei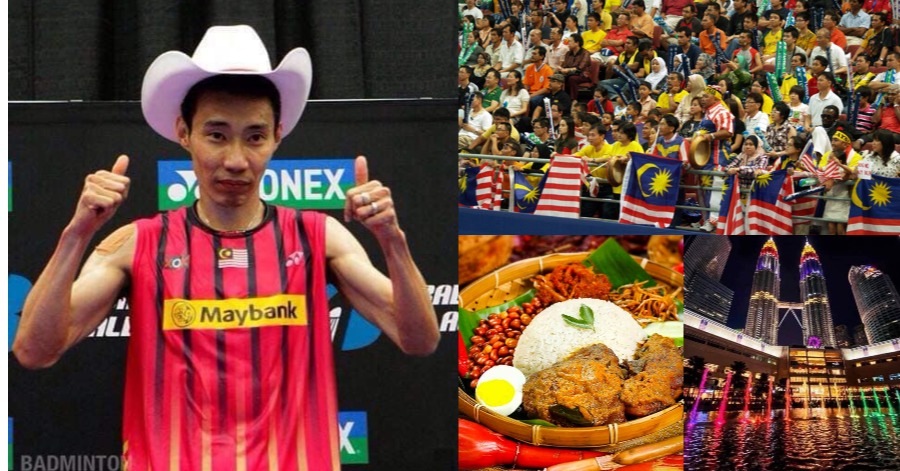 In conjunction with Malaysia's Merdeka Day today, of course, many people have shared what Merdeka means to themselves. National badminton legend, Dato 'Lee Chong Wei also did not miss the opportunity to share through a post on his Facebook account.
Through the post, he has shared his experience of traveling far to compete in badminton tournaments abroad in the name of Malaysia. Throughout his experience abroad, he has shared about his longing for Malaysian food as well as his friends from various races who travel in the country.
Here is the full story he posted on Facebook:
"Throughout my sporting career, one world I traveled to play badminton, for the sake of a flag on my chest. Sometimes go close, sometimes far. I have been to developed countries, there have also been times in developing countries and backward countries.

Here I want to share a little bit of experience of traveling far. This was 6 years ago. At that time I was in the 99th place. In order to collect points to participate in the Rio Olympics, I had to travel far to the United States and Canada. Fly 30 hours + one way beb!

Like other international tournaments, before leaving, I must have Maggi, Milo and PingPong Hup Seng biscuits. If not, be willing not to fly beb.

After winning in New York, I arrive in Calgary. Surprise too, guys. Like a high class Cowboy town. Sheer cowboy emblems are everywhere. After getting to know a little bit, apparently the entire central city is in preparation for the Stampede Festival, a cowboy festival celebrated by cowboy tribes in the United States and Canada.

Calgary is beautiful too. The Rockies are among the most captivating sights for me. Seriously.

After eating Western food for a week in the US and Canada, my father's friend Mr E who opened a badminton hall in Calgary took me to eat at Malaysian restaurants in Calgary. It has a bit of a Malaysian smell… but it's really lacking. The longing for Malaysia is growing.

I don't know, maybe that's why my performance was lackluster, having to be dragged into rubber games against Sai Praneeth and Takuma Ueda in the quarterfinals and semifinals. Overeat maggie and ping pong biscuits I think. Maybe another story if there are badminton brand biscuits.

The night before the final. I don't know what to eat. Ever try KFC and McDonald's but swear guys, KFC and McDonalds in Malaysia are still the best! Already down dah… tomorrow I want to fight Ng Ka Long.

Ring… ring… ring

My old friend, Naufal call. I used to play basketball together, lost contact for a long time, apparently in Calgary. He invited me to dinner after the tournament. I said "Why tomorrow ?! Tonight la bro".

Then I uber to his house. (Canada does not use Grab)

Naufal prepares nasi lemak rendang ayam. His wife cooks goat curry. Our friend Terry bin Maldini, a Melanau Sarawak is also in Calgary. Terry brings a wet Prai style charkueyteow, and 100PLUS Malaysia! Surprised I. At Lucky Market can buy he said.

Oh my god. Best giler! My stomachs expload screamed in delight.

The rest was history. Ng Ka Long no match in the final

Dear friends,

There is no other country that has good food.
There is no other country that have Malay, Chinese, Indian, Iban, Kadazan-Dusun and Melanaus that calling each other bro, abang, adik, ah ne, boss.
There is no other country that is more luxurious in terms of tradition and customs.
No other country can win the Thomas Cup with multiple races.

Don't say not love Malaysia.
Don't just know how to criticize.
Try your best, fix what is broken, and improve what is already in the country.

There is still hope for this Country we all love. It's our Malaysia, our home after all.
Do not forget.
We've all been there for a while.
Pledge at school assemblies.
Will focus all our energy and efforts…
For…

Our country… Our Malaysia…

Happy 64th Merdeka Day"
Sources: Lee Chong Wei
(Video) Be Careful With These '916' Mark! Not All of Them Are Authentic Gold
916 gold is actually nothing but 22-carat gold. The particular 916 marks on any gold are basically used to denote the purity of gold in the final product. It is important for buyers to know that they get the authentic 916 marks. The value and authenticity of gold have been a concern ever since it was first used as a symbol of wealth and a form of currency.
Little did many people know, there is definitely another mark that has been used on the gold other than the authentic 916 marks. Unfortunately, those marks other than the authentic 916 marks mean that the gold is not original and each of the marks actually brings its own meaning for the type of gold that the gold was made from.
916 GL – This means that the gold is Gold Layer.
916 GP – This means that the gold is Gold Plated.
916 GZ – This means that the gold is Gold Zhulian.
916 GK – This means that the gold is Gold Korea.
916 GEP – This means that the gold is Gold Electroplate.
916 GF – This means that the gold is Gold Filled.
Sources: TikTok Rina.Fazila.
Many Choices For 'Sunlight Dishwashing Liquid'? These Are The Differences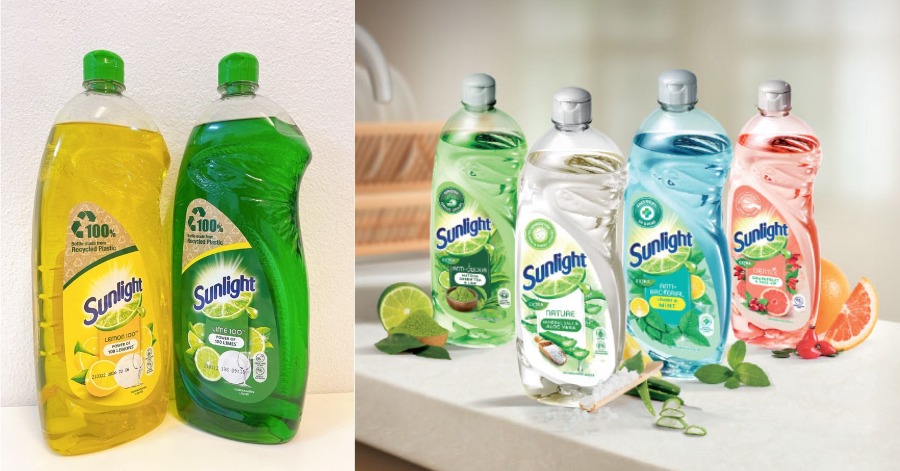 Sunlight Dishwashing Liquid is actually such a familiar brand for many people in Malaysia to use in their own houses. There are so many different types of choices for this particular brand of dishwashing liquid. Sunlight Dishwashing Liquid helps you properly clean dishes. Due to its similarity to soap, the liquid provides many other possible uses such as fruit washing, repelling insects, and cleaning carpets.
Little did many people know, different types of Sunlight Dishwashing Liquid brings different chemical properties and each of them has their own function for cleaning. These are the differences that you have to know as a consumer about Sunlight Dishwashing Liquid before you decided which one to buy.
1) Green Tea, Matcha And Lime
100% natural perfume.
Natural ingredients like matcha, green tea and lime.
Eliminate strong odors.
Remove stubborn grease.
2) Lemon
Fresh lemon scent.
Extract lemon and mineral.
5 times more effective to eliminate oil.
Remove stubborn grease.
3) Lime
Extract from 100 limes.
Fresh lime scent.
Add natural minerals.
Eliminate grease and oil effectively.
4) Nature Aloe Vera 
Natural ingredients such as aloe vera and mineral salt.
Used to wash children's dishes safely.
Have cleansing power and gentle fragrance.
Can be used to wash fruits and vegetables.
5) Sakura Fresh
100% natural perfume.
With Sakura and Orange scent.
Easy to eliminate oil.
Get rid of uneasy smell.
6) Lemon And Mint
Natural ingredients such as lemon and mint.
Kill 99% germs and bacteria.
Eliminates dirt and oil.
Suitable to be used by sensitive skin.
7) Grapefruit And Rose Hip
100% natural perfume.
Eliminates stubborn grease.
Suitable to be used by sensitive skin.
Strong and effective cleaning.
Sources: Facebook Sunlight Malaysia